Satella 2 Tweak Repo

qbap |
Cydia Tweaks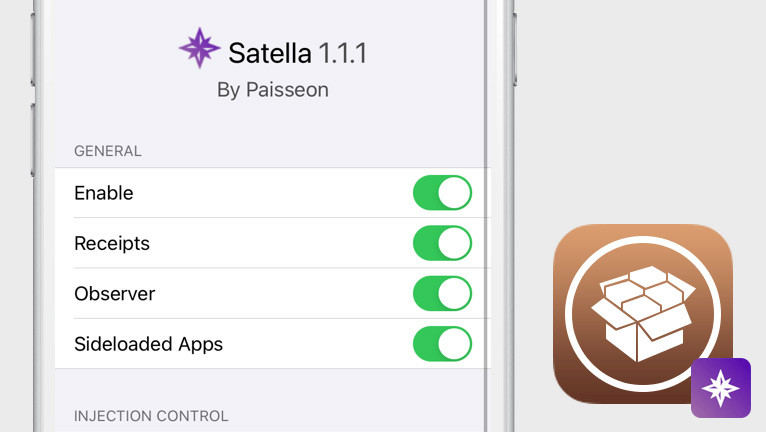 Paisseon and JulioVerne are the most known developers behind cracking tools for iOS apps and Cydia tweaks. Satella 2 by Paisseon is an in-app purchase cracker that attempts to buy a product in an official App Store app and fakes the transaction.
Add Satella 2 Repo to your package manager.
What is Satella 2?
Satella 2 is the latest version of a modern in-app purchase cracker with support for iOS 12.2 up to iOS 14.8.1. With this tweak, you can easily crack any app offering in-app purchases allowing you to enable additional features for free. It was designed to work on all modern jailbreaks.
Once installed, a dedicated preference pane is added to the Setting app from where you can configure all options. You can turn on the tweak, activate global injection, or enable the tweak to work only with selected apps. To crack an app it must be vulnerable to local purchases.
Satella tweak works on all LocalIAPStore vulnerable apps, including LocalIAPStore13. It was created by Paisseon, the same developer who created Erika add-on for popular package managers that allow to download paid Cydia tweaks for free.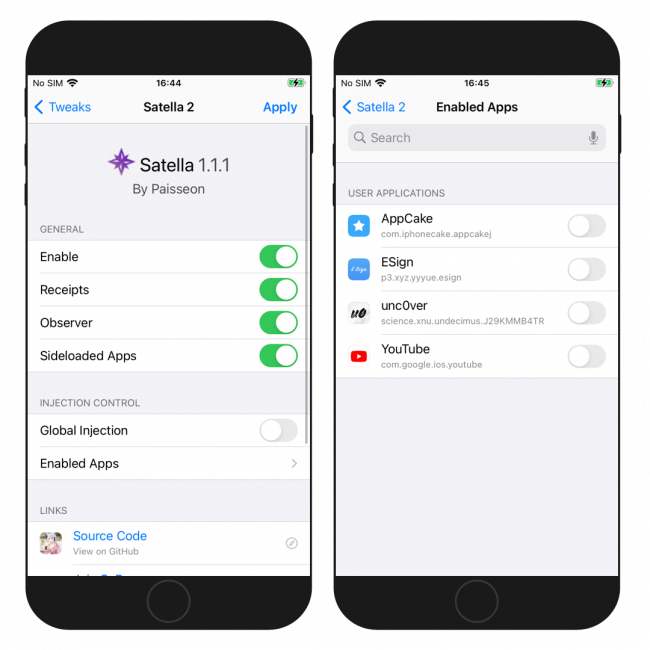 If Satella 2 doesn't work for you, try it on a confirmed app like Apollo Pro. Otherwise, the app might just not be vulnerable to local purchases. The tweak was designed to work with all jailbroken devices. For jailed devices, you can try injecting SatellaJailed into sideloaded IPA file.
How does Satella tweak work?
Satella tweak gets the current purchased product and forces the verification to return true. The transaction details match and mark the purchase as a restored purchase instead of a new one. For subscriptions, Satella tries to force as subscribed and claims the product is free.
The new cracking tool can obtain in-app purchases for free by attempting to buy a product and then clicking cancel on the popup. Satella is a great alternative for LocalIAPStore tweak.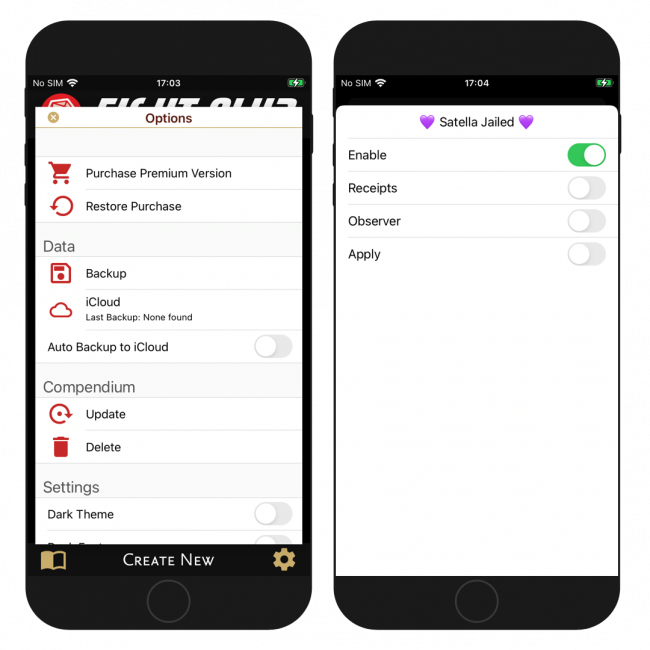 How to use Satella Jailed
For jailed devices (no jailbreak) try Satella Jailed. It works with iOS 12 up to iOS 15.4.1. No jailbreak is required to run this in-app purchase cracker built for sideloaded applications. You need to use a decrypted IPA file, and an app like Sideloadly to inject dylib into the app.
Download Satella.dylib from official webiste.
Obtain a decrypted IPA file of your target app.
Open Sideloadly app available for Windows and macOS.
Load the IPA file into Sideloadly.
Click on the Advanced options button to view more options.
In the Tweak injection section load the Satella.dylib file.
Click on Start to patch the IPA to include the dylib package.
Sideload the patched IPA to your iPhone.
Attempt to make an in-app purchase, then cancel on the popup.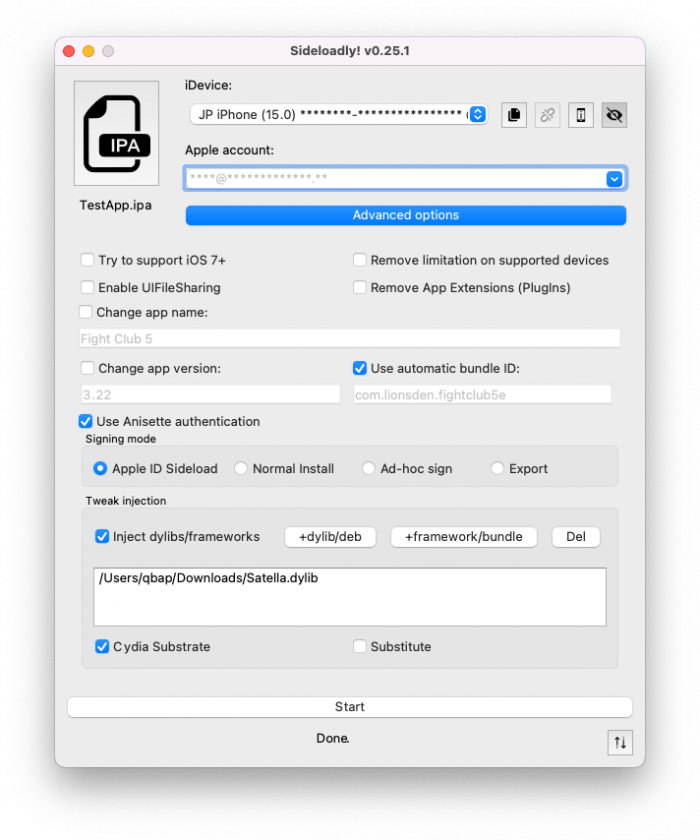 Repository
Paisseon Repository contains the latest version of the popular in-app purchase cracker for iOS apps. To install Satella 2 tweak on your iPhone it's required to add the official Cydia Repo.
Open the Cydia app from Home Screen and tap on the Sources tab.
Tap on Edit → Add buttons and enter https://paisseon.github.io Repo URL.
Install Satella 2 tweak from the newly added repository.
To apply all changes respiring your iPhone.
Configure the tweak from the preference pane added to the Settings app.
Alternatively, please use the quick links available at the top of this page to add the repository to your favorite package manager (Cydia, Sileo, Installer, Zebra) with just one tap.
Source Code
Satella tweak was released as an open-source project under AGPL-3.0 License. If you are interested in how the tweak cracks the in-app purchases on iOS navigate to the GitHub Repository. For compiling you need dependencies like Theos and AltList by opa334.
What's new
Fixed SatellaObserver causing problems in apps with multiple observers.
Improved receipt generation for iOS 14 and iOS 15.
Removed RevenueCat.
Improve holding of preference values.
Code improvements.
Added Shuffle compatibility to prefs respring.
Improved server-side apps using a direct connection to verifyReceipt.
Added an option to hack in-app purchases on sideloaded apps.
Post a comment