CozyBadges tweak displays colorful notification labels

qbap |
Cydia Tweaks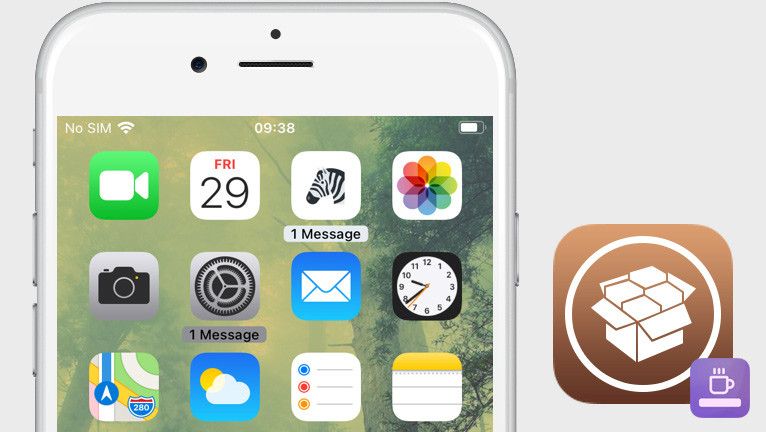 If you are bored with the style of badges that appear on the app icon when you have a notification you can try the CozyBadges tweak that replaces it with colorful labels under the app icon. CozyBadges work on iPhone, iPad, and iPod running iOS 13 – iOS 15.
Add CozyBadges Repo to your package manager.
What is CozyBadges?
CozyBadges is a jailbreak tweak that displays cozy badges with notifications under icon apps displayed on the Home Screen. What's more, the tweak hides all app's labels making the screen look more modern. It supports jailbreaks running iOS 13.0 to iOS 14.8, like checkra1n.
Once installed, CozyBadges adds a dedicated preference pane to the Settings app from where you can configure all options. From here you can hide labels that don't have a notification, hide or show labels in the dock, or color either the text or background of displayed labels.
The configuration options are pretty basic. You can also replace the text of labels with a notification with a custom text. This feature can be configured on a per-app basis. CozyBadges tweak may work on XinaA15 Jailbreak for iOS 15, but there are some issues with hiding labels.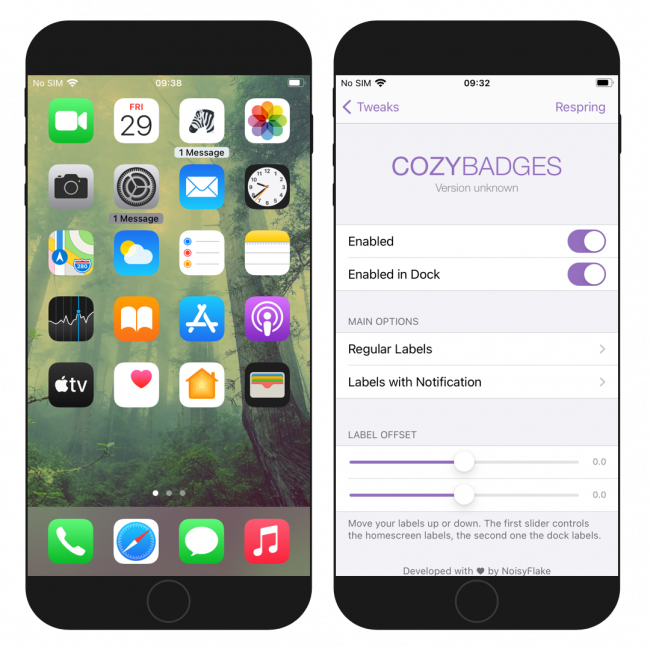 The developer provided in the settings also label offset slider for the Home Screen and dock allowing you to set the labels in a different Y position. CozyBadges is also packed with an option to hide all labels displayed on the Home Screen and in the Dock.
This design of the notification tweak is very simple, but it really makes a difference when you use your device. By removing the labels and adding new notifications the Home Screen looks very clean and light. You just can't wait to see when new notifications will prompt.
Therefore, CozyBadges look more interesting on your device's screen, and they pop up.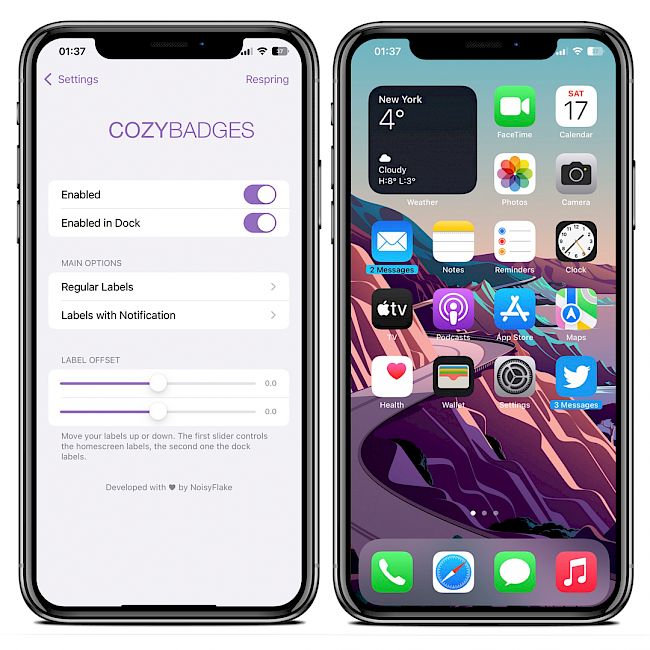 Add Repository
CozyBadges tweak was released via Chariz Repo. Add the CozyBadges Repository to your list of Cydia Sources and enable subtle changes to iOS with new colorful notification labels. This is a commercial tweak that can be purchased for $1.99 from Chariz Store.
Launch Cydia app from the Home Screen.
Tap Sources → Edit → Add the https://repo.chariz.com Repo URL.
Search for CozyBadges in the newly added repo and install it.
Restart the Springboard when prompted to apply changes.
Set up the tweak from the preference pane in the Settings app.
Alternatively, please use the quick links available at the top of this page to add the repository to your favorite package managers (Cydia, Sileo, Installer, Zebra) with just one click.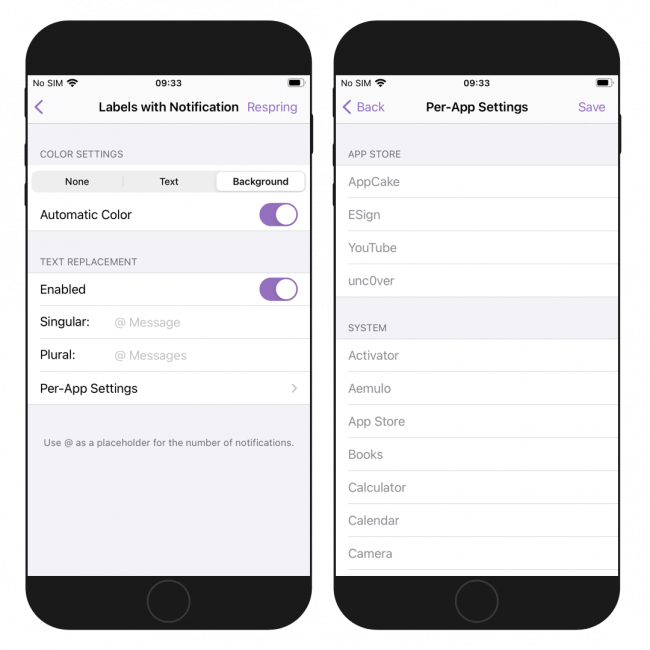 What's new
Updated CozyBadges to version 1.2.3.
Official iOS 14 support.
Fix dock icons glitching when closing apps.
Post a comment