Sileo

qbap |
iOS Apps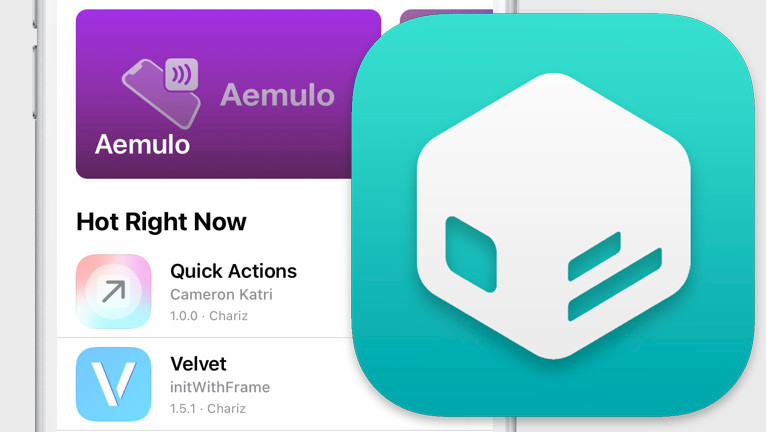 When you jailbreak your device you immediately think of Cydia, but there is a great alternative offering a much better user experience. Sileo focuses on speed and usability and still, it's one of the most popular package managers for iOS. Jailbreak required!
Add Sileo Repo to your package manager.
What is Sileo?
Sileo is a modern APT Package Manager for iOS 12 and up with a focus on speed and usability. It was designed to provide a real Cydia alternative for jailbroken devices. Sileo officially supports all jailbreaks and can share its sources with Cydia if you're on unc0ver or checkra1n.
It was developed in Swift a modern programming language created by Apple to deliver lightning-fast iOS apps. Therefore Sileo Package Manager works fast on all jailbroken devices.
Sileo offers everything that you would expect from a modern APT package manager. Add quickly new repositories, manage all packages, navigate through categories, view the number of installed tweaks and apps per repository, or easily export all sources to the clipboard.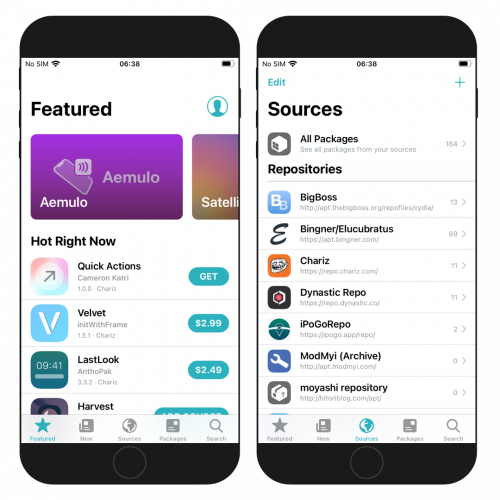 Everyone familiar with the Cydia app will already feel at home when switching to Sileo. The main page displays featured tweaks and apps offered both by commercial and free repositories.
Once taped on an app it will display a clean interface providing some basic information about the package including developer name, description, screenshots, compatibility, available repositories, version history, and actual price when it's a paid package.
Besides you can add the package to your Wishlist, share it with your friends, send an email for support, or display more tweaks released by the developer.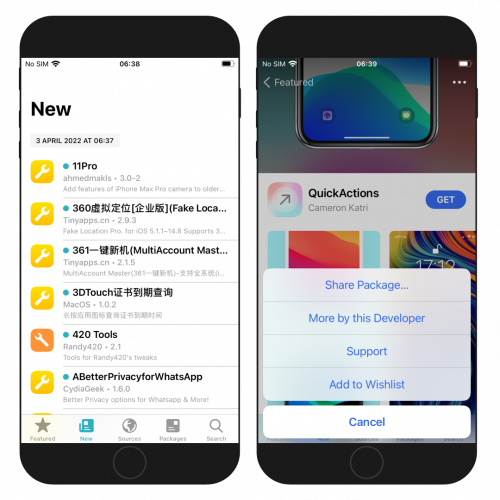 Build-in Sileo API allows users to login into commercial jailbreak repositories to buy tweaks and apps and access those already owned for download. On the Packages page, Sileo is listing all installed packages. You can sort them by name, date, or installed size.
From here you can also access the Wishlist with saved tweaks for quick access or export to the clipboard the list of all installed packages versions. The built-in search engine allows you quickly search all added repositories for tweaks, themes, and apps.
Sileo offers some basic settings to change. There are few themes and icons available. What's more, you can enable background package updates, disable auto-refresh sources, activate developer mode, or show your iCloud photo in features.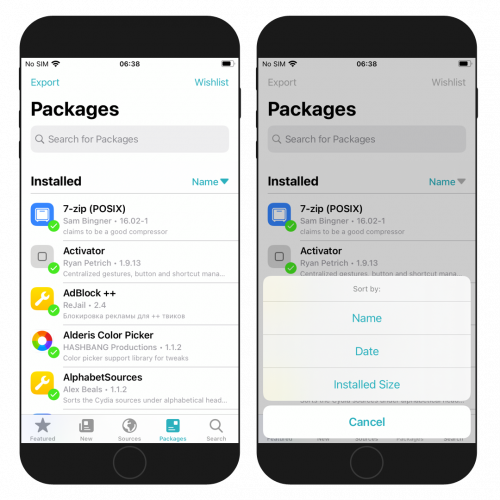 This package manager is installed by default with Taurine and Odyssey jailbreaks made by the Odyssey Team. Sileo supports also the latest iOS 15 and is installed by the Taurine15 jailbreak.
Alternatively try Zebra, the fast package manager for jailbroken iOS devices packed with amazing features. It works extremely fast, compared to Cydia when refreshing repositories or installing tweaks. It supports all devices running iOS 9 up to iOS 14.
Repository
To download Sileo on your jailbroken device it's required to add the official Repository to Cydia Sources. Add the Sileo repository and install the APT package manager on your device now.
Open the Sources tab in the Cydia app.
Tap on Edit → Add buttons and enter https://repo.getsileo.app Repo URL.
Install Sileo from the newly added repository.
Respiring your iPhone to apply changes.
Access the Sileo app from the Home Screen.
Alternatively, please use the quick links available at the top of this page to add the repository to your favorite package managers (Cydia, Sileo, Installer, Zebra) with just one click.
Source Code
Sileo was released through GitHub Repo as an open-source project under the BSD-4-Clause License. The last changes to the code were committed on 9 Sep 2021. Sileo was developed 68.9% in Swift and 25.2% in C. Swift code produces software that runs lightning-fast.
This Cydia alternative written in swift language can be built on any macOS with the installed Xcode development tool from Apple. The newest version of Sileo is 2.3 released in 2022.
What's new
Added category icons, made by alpha
Added a handler for if sbreload fails to run
Updated localisations
Fixed bug where payments would fail on Face ID devices
Memory optimizations and reduce the number of excess objects made
Fix bugs where certain packages could cause a crash due to bad characters in versions
Change Havoc to be a default repo replacing Packix
Fixed bug where images would sometimes take longer than expected to load in
Fix misc crashes
Post a comment