Download Fugu15 Max IPA Jailbreak for iOS 15

qbap |
Research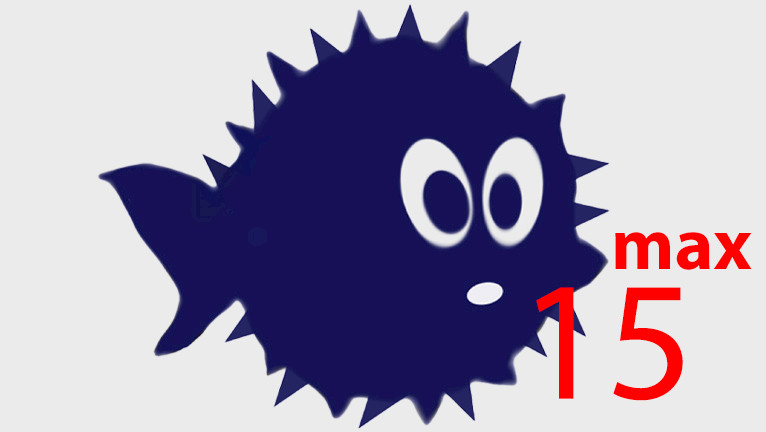 Lars Fröder, the developer of the TrollStore IPA installer, announced the release of the Fugu15 Max source code. This newly-developed jailbreak aims to provide A12+ devices running Fugu15 with the ability to utilize tweak injection feature on iOS 15. Fugu15 Max IPA was official released and is now available for download for interested users.
Install Fugu15 Max IPA on your iPhone:
What is Fugu15 Max?
Fugu15 Max is a recently developed jailbreak that aims to enable jailbreaking on all modern iOS devices running iOS 15 – iOS 15.4.1, including A12+ models. The creator of this jailbreak, Lars Fröder, has built upon the original Fugu15 proof of concept that was released by Linus Henze.
Fugu15 Max differs from its predecessor, Fugu15, by providing enhanced functionality through the addition of tweak injection support and improved exploit performance. This feature is still under development and doesn't work yet. Notably, Fugu15 Max was designed with end-users in mind, enabling them to utilize Sileo and install tweaks specifically tailored for rootless jailbreaks.
Fugu15 Max was limited to iOS 15.4 – iOS 15.4.1, as userspace rebooting on earlier versions can trigger a Wi-Fi bug panic, even when Wi-Fi is disabled. This issue is present in the Fugu15 jailbreak, with versions 15.0 through 15.3.1 exhibiting similar device freezing and restarts. Recently, the bug was fixed allowing Fugu15 Max to support iOS 15.0 – iOS 15.4.1.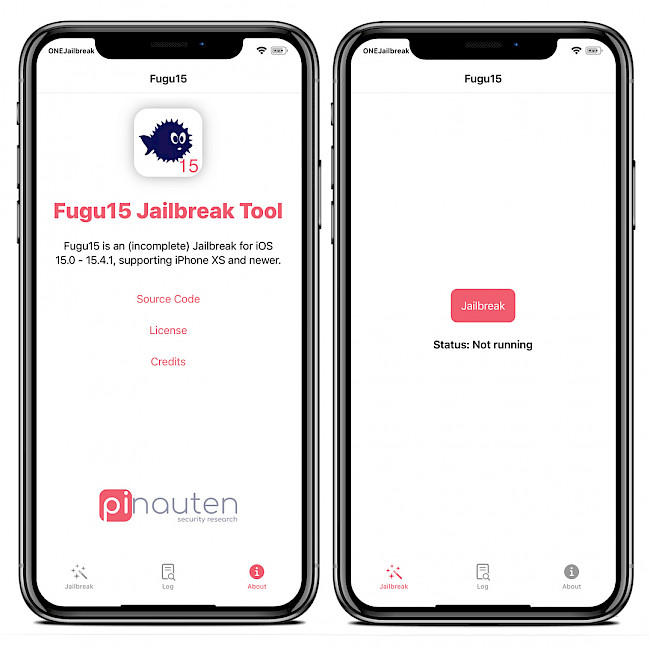 Despite the advancements made in Fugu15 Max, it still requires the disabling of Wi-Fi during the jailbreaking process. However, with the introduction of a new commit, Wi-Fi can now be re-enabled once the jailbreak is complete. As Fugu15 Max matures, this feature will be automatically handled by the app, thanks to arbitrary entitlements.
Currently, there is limited information available about the Fugu15 Max jailbreak. The official GitHub page suggests that Lars began modifying the Fugu15 source code in February, but additional details remain scarce. It is possible that other developers will contribute to expedite the development process or even discover a means to enable the jailbreak to provide even more features. As for now, Fugu15 Max will work on iOS 15.0 – iOS 15.4.1.
Fugu15 Max seeks to establish itself as a conventional jailbreak with tweak injection capabilities via the Ellekit tweak hooking library, although an expected release date has not yet been announced. If the jailbreak will be released to the public the article will get an update.
While the source code for Fugu15 Max is currently available for compilation, the jailbreak does not yet support tweak injection, rendering it impractical for end-users. The jailbreak will be made available as an IPA package that can be installed permanently with TrollStore.
Supported devices
All A12 – A15 systems on a chip (SoC) are supported by Fugu15 Max jailbreak. Below, you can find the actual list of compatible Fugu15 Max iPhones. It is expected that iPads will also be supported in future updates. Stay tuned for more information on compatibility for these devices.
for iOS 15 – iOS 15.4.1
A12 – iPhone XS & iPhone XS Max, iPhone XR.
A13 – iPhone 11, iPhone 11 Pro & 11 Pro Max, iPhone SE (2nd gen).
A14 – iPhone 12 & 12 Mini, iPhone 12 Pro & 12 Pro Max.
A15 – iPhone 13 & 13 Mini, iPhone 13 Pro & 13 Pro Max, iPhone SE (3rd gen).
Download Fugu15 Max IPA
Fugu15 Max was released as an IPA file that can be installed using the TrollStore IPA Installer on any iPhone device. The app takes the advantage of an iOS exploit allowing it to jailbreak iOS 15 – iOS 15.4.1 (and some betas) on A12 – A15. This IPA files is a compiled version of Fugu15 Jailbreak source code published on 28 Mar 2023. Fugu15 Max was officially released.
To install Fugu15 Max IPA on your iOS device using TrollStore app, follow these steps:
Install TrollStore on firmware between iOS 15 up to iOS 15.4.1.
Download Fugu15 Max IPA and save it on iCloud.

Share the downloaded IPA file with the TrollStore app.
TrollStore will install Fugu15 Max IPA when the file is loaded.
Access Fugu15 Max app from the Home Screen.
Tip: Install ellekit, the tweak injection library powering the Fugu15 Max jailbreak, and preferenceloader to configure tweaks preferences in Settings app.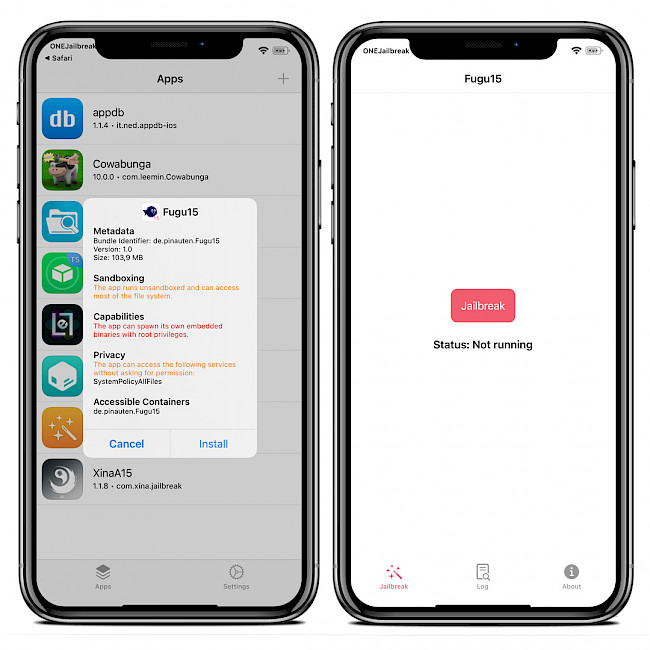 TrollStore compatibility: iOS 15.0 – iOS 15.4.1, iOS 15.5 beta 1 – iOS 15.5 beta 4, iOS 15.6 beta 1 – 15.6 beta 5. No other firmware releases are or will be supported. No support for iOS 15.5, no support for iOS 15.6, and no support for the latest releases of iOS 16.
What's new
Updated Fugu15 Max to version 1.0.0 beta 4.
Fix system freeze when jailbreakd crashes or restarts.
Make systemwide hook more leightweight.
Fix bootstrapping error when /var/jb is a symlink that points nowhere.
Fixed Wi-Fi panic bug on iOS 15 – iOS 15.4.1.
Add ability to give processes entitlements.
Usability improvements, handoff from jailbreakd.
Update KernelPatchFinder.
Make unrestrict-cs command work.
Post a comment