XinaA15 Jailbreak IPA for A12-A15 on iOS 15 – iOS 15.1.1

qbap |
Jailbreak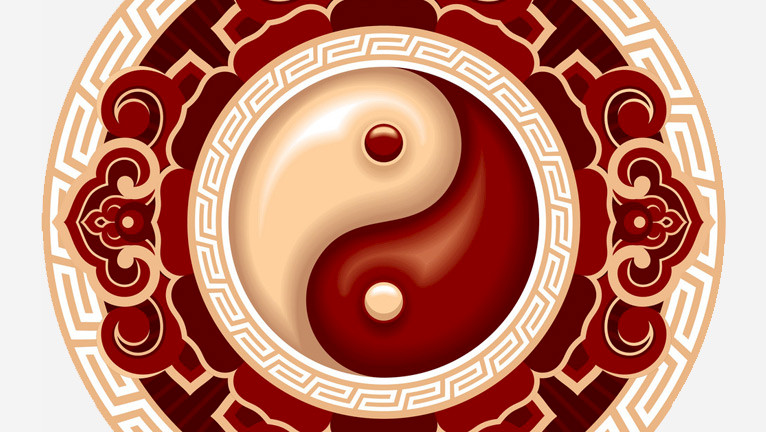 Finally, there is bright light in the tunnel on the road to a jailbreak for iOS 15 on modern devices such as iPhone XS, iPhone 11, iPhone 12, iPhone 13, and iPhone 14. XinaA15 will deliver what others did not, an iOS 15 jailbreak on A12+ with tweaks.
What is XinaA15?
XinaA15 Jailbreak (also known as Xina) is a new project allowing you to jailbreak modern devices A12+ on iOS 15. Currently, the jailbreak works only on A12–A15 devices with iOS 15 – iOS 15.1.1 installed. What's important, this is a rootlets jailbreak with tweak injection support.
Once released, this will be the first iOS 15 jailbreak with support for devices newer than iPhone X and with the A12 or newer SoC. So far, the only solution to jailbreak your device running on iOS 15 up to iOS 15.7.1 is to use Palera1n. This solution works only on older devices (A7–A11),but is support the full range of iOS 15 firmware. iOS 16 will also be supported soon.
What do we know already about XinaA15 Jailbreak? XinaA15 is under development since Jun 2022 and the progress is quite good. @xina520, the developer behind the iOS 15 jailbreak, shared the XinaA15 app with tweak developers for testing, and it works fast and stable.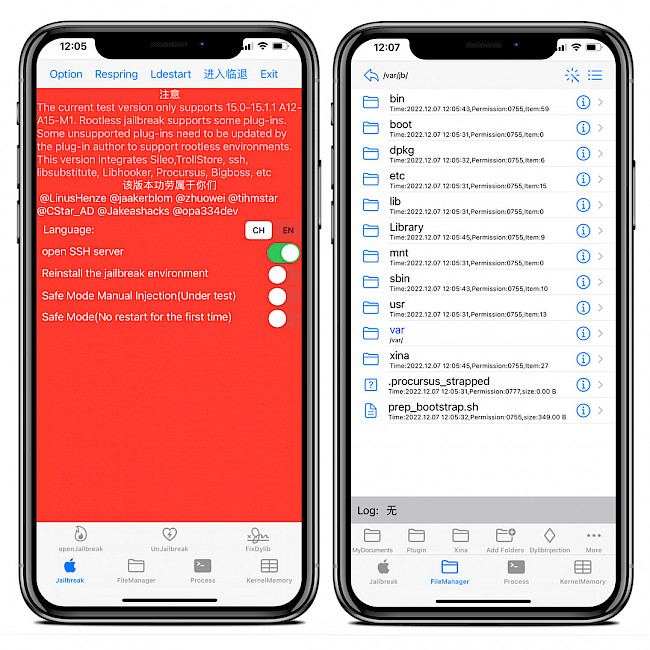 As for now, there is no public or unofficial version released yet. Once the iOS 15 jailbreak will be ready, it will be published for free. Unlike, Cheyote Jailbreak for iOS 15, this is a real deal, and it is working with tweak injection support on rootless devices without any drama involved.
A12+ jailbreak for iOS 15 will install Slieo as package manager, TrollStore to install IPAs, SSH server for remote access, and LibSubstitute or Libhooker as the tweak injection library to run most loved tweaks on iOS 15. Most of the tweaks will require special update for rootless support.
Sileo is a fast Cydia alternative for iOS, and it's the only package manager installed by default by jailbreak tools like Odyssey, Taurine, and Electra. It supports officially all jailbreaks and can share its sources with Cydia if you're on unc0ver or checkra1n. The APT supports iOS 15 jailbreak.
Substitute is tweak injection system that runs on XinaA15 jailbreak. Substitute 2.0 provides unprecedented app loading speeds for modern jailbreaks on iOS 11 – iOS 16 using a newly designed tweak injection system that allows loading tweaks with minimal overhead.
TrollStore is an iOS app designed to sign and install IPA files without revokes on iOS 15 up to iOS 15.4.1. TrollStore doesn't require jailbreak, and it's fully compatible with XinaA15. When you will install IPA files with TrollStore on XinaA15 apps will work even after restart.
From recently published videos, we can assume that XinaA15 Jailbreak will be released in English and Chinese language. The jailbreak for iOS 15 will offer a built-in file manager, and process viewer. All testers agree that the A12+ jailbreak for iOS 15 works fast and stable.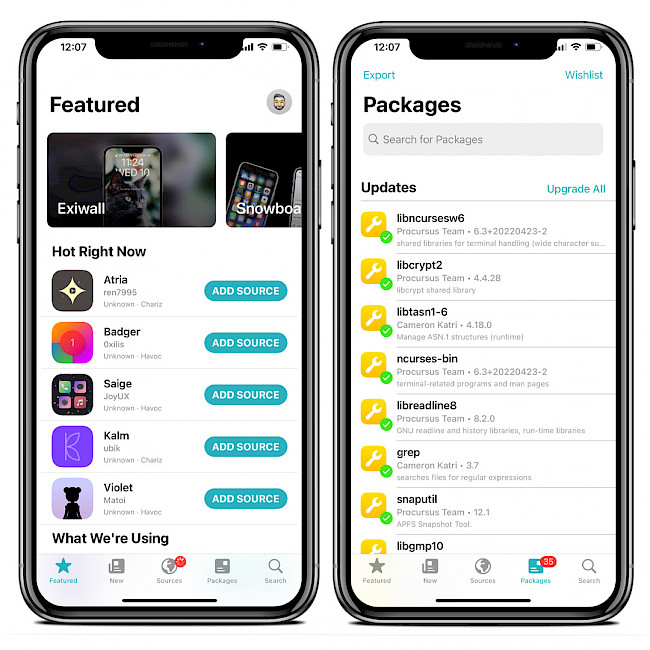 The jailbreak app also offers some optional toggles. From the main interface of XinaA15 app you can respring your device to apply changes, automatically start the SSH server, reinstall the jailbreak environment, enable safe mode manual injection, and uninstall the jailbreak.
One of the latest releases of XinaA15 Jailbreak for A12-A15 delivers a feature to exit temporarily jailbreak state, and allow using apps in normal state like Pokemon Go or any Bank App. There is no need to use other jailbreak detection bypass tweak with this iOS 15 jailbreak.
XinaA15 IPA leaked a few times, but now it's allowed by the developer for all interested to participate in testing the jailbreak for A12-A15 on iOS 15 – iOS 15.1.1. In the article below you can find the latest download link for XinaA15 IPA that can be sideloaded on your iPhone.
Supported devices
All A12-A15 systems on a chip (SoC) are supported by XinaA15 jailbreak. Below, you can find the actual list of compatible XinaA15 iPhones. iPads should also be supported in next updates.
A12 – iPhone XS & iPhone XS Max, iPhone XR.
A13 – iPhone 11, iPhone 11 Pro & 11 Pro Max, iPhone SE (2nd gen).
A14 – iPhone 12 & 12 Mini, iPhone 12 Pro & 12 Pro Max.
A15 – iPhone 14 & 14 Plus, iPhone 13 & 13 Mini, iPhone 13 Pro & 13 Pro Max, iPhone SE (3rd gen).
Download XinaA15 IPA for iOS 15
Sideloadly is as easy to use as Cydia Impactor, and it allows you to sideload IPA files through Wi-Fi. No matter if you downloaded the macOS or Windows version, the workflow is the same. With this method, you have a 100% success ratio to install the jailbreak tool on your device.
Note: XinaA15 IPA can also be installed permanently with TrollStore on iOS 15.0 up to iOS 15.1.1 on all compatible A12-A15 devices. Not all Cydia tweak are compatible yet becouse most of them depend on RocketBootstrap or MRYIPC.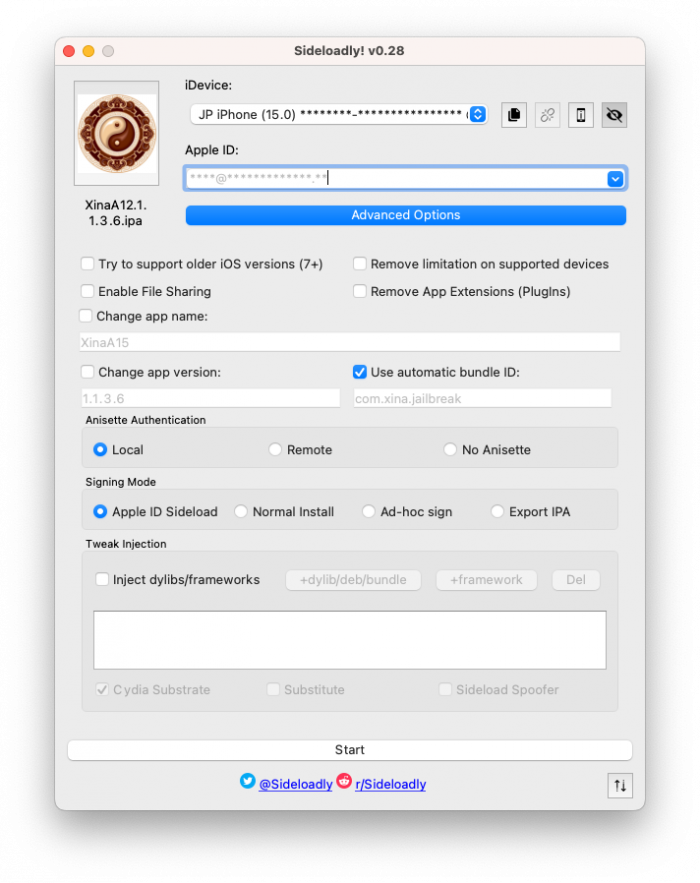 Step 1. Navigate to the top of this page.
Step 2. Download XinaA15 IPA and load it into Sideloadly.
Step 3. Enter your Apple ID to sign IPA file.
Step 4. Click the Start button to install the IPA file on your device.
Step 5. Provide the password for your Apple ID.
Step 6. Open Settings app from the home screen.
Step 7. Navigate to General → VPN & Device Management.
Step 8. Click on the developer app with your e-mail.
Step 9. Tap on Trust to allow the application to run.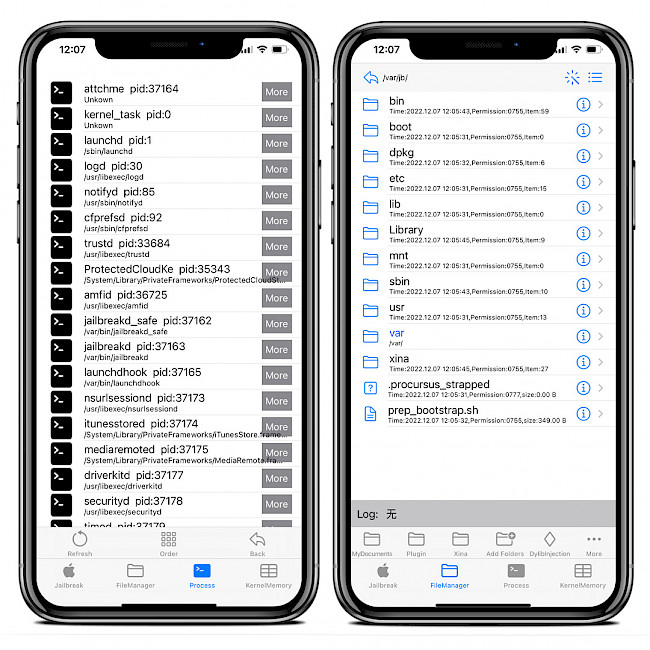 What's new
Updated XinaA15 to version 1.1.3.6.
Add iOS 15.0 – 15.1.1 A12 – A15/M1 system support.
Improved exploit reliability and stability.
Added jailbreak detection bypass.
Initial release.
Comments
Post a comment