Open XinaA15 app from the Home Screen to jailbreak.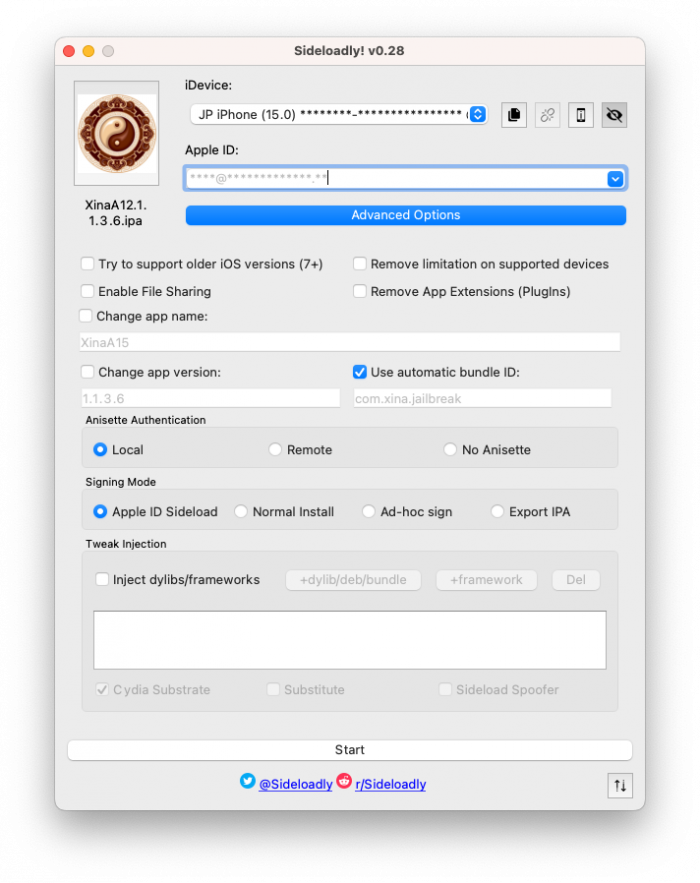 Info: Every time you update XinaA15 to a new version, you need to reinstall the jailbreak environment. This option can be toggled on from the jailbreak options page.
Install package manager
XinaA15 jailbreak no longer includes an option to install a package manager by default. In order to access repositories and install tweaks, users must use Sileo or Saily. Both of these apps have been released as IPA packages that can be easily installed with TrollStore on iOS 15 – iOS 15.1.1.
Note: XinaA15 IPA can also be installed permanently with TrollStore on iOS 15.0 up to iOS 15.1.1 on all compatible A12-A15 devices.
To install a package manager for XinaA15 on your device, follow these steps:
Install TrollStore on your iPhone or iPad.
Uninstall any previous versions of Sileo or Saily using TrollStore.
Download Sileo IPA file and save it to your iCloud account.
Share the downloaded IPA file with TrollStore.
TrollStore will automatically install the Sileo package when it is loaded.
Once the installation is complete, access Sileo from Home Screen.
What's new
Updated XinaA15 Jailbreak to version 1.1.8.
New app interface.
Overall bug fixes and improvements.
Add signature mask injection function.
Remove the optional manager.
Comments
Post a comment