XinaA15 Jailbreak IPA for iOS 15 – iOS 15.1.1

qbap |
Jailbreak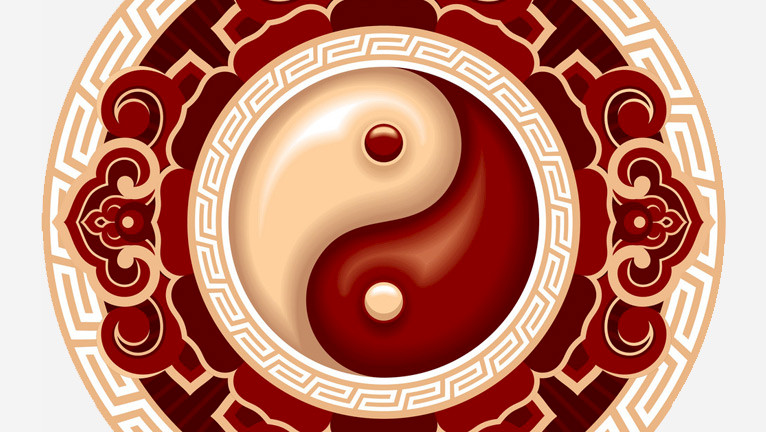 There is finally hope for an iOS 15 jailbreak on modern devices like the iPhone XS, iPhone 11, iPhone 12, iPhone 13, and iPhone 14. XinaA15 promises to deliver a jailbreak for these devices, including support for tweaks on A12 – A15 devices.
Install XinaA15 Jailbreak on your iPhone:
What is XinaA15?
XinaA15 Jailbreak (also known as Xina15) is a new project allowing you to jailbreak modern devices A12+ on iOS 15. Currently, the jailbreak works only on A12 – A15 devices with iOS 15 – iOS 15.1.1 installed. What's important, this is a rootlets jailbreak with tweak injection support.
Palera1n jailbreak was the first solution to allow users to jailbreak their devices running iOS 15 up to iOS 15.7.1. However, it only supported older devices with the A7-A11 chip. Now, with the release of the XinaA15 jailbreak, users with devices newer than the iPhone X and equipped with the A12 or newer chip can also jailbreak their iOS 15 devices (iOS 15.0 – iOS 15.1.1).
XinaA15 jailbreak for iOS 15 has been in development since June 2022 and is showing great progress. The developer behind the jailbreak, @xina520, initially shared the XinaA15 app with tweak developers for testing. Now, the jailbreak is available for public testing, allowing anyone to try it out. With this release, you can finally enjoy the jailbreak freedom on iOS 15 (A12 – A15).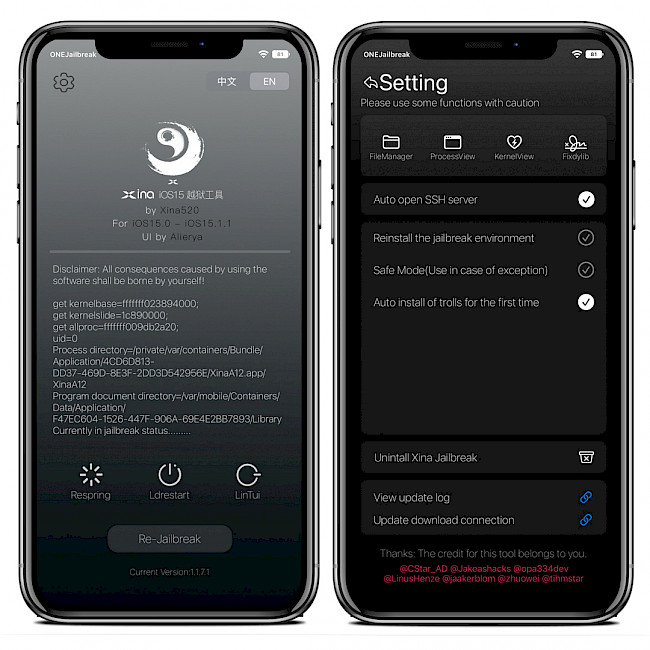 At this time, a stable version of the XinaA15 iOS 15 jailbreak has not yet been released. However, there is a test version available for the public. Unlike, Cheyote Jailbreak for iOS 15, this is a real deal, and it is working with tweak injection support on rootless devices without any drama.
The latest version of the XinaA15 jailbreak for A12+ devices includes several features, such as TrollStore for installing IPAs, an SSH server for remote access, and LibSubstitute or Libhooker as the tweak injection library. These features allow users to run their favorite tweaks on iOS 15. However, tweaks will require an update with rootless support in order to function properly.
Substitute is tweak injection system that runs on XinaA15 Jailbreak. Substitute 2.0 provides unprecedented app loading speeds for modern jailbreaks on iOS 11 – iOS 16 using a newly designed tweak injection system that allows loading tweaks with minimal overhead.
TrollStore is an iOS app designed to sign and install IPA files without revokes on iOS 15 up to iOS 15.4.1. TrollStore doesn't require jailbreak, and it's fully compatible with XinaA15. When you will install IPA files with TrollStore on XinaA15 Jailbreak, apps will work even after restart.
XinaA15 jailbreak for iOS 15 has been released in both English and Chinese, making it accessible to a wider audience. In addition to the standard jailbreak features, it also includes a built-in file manager, memory viewer, jailbreak bypass LinTui, and process viewer. Many users have reported that the A12+ jailbreak for iOS 15 is fast and stable, making it a reliable choice.
While the file manager included in Xina15 may not be as advanced as Filza, it still offers a range of useful features. With this file manager, you can navigate through directories, edit files in text and hex modes, sign files, install DEP and IPA packages, modify file permissions, create shortcuts, and move, copy, delete, or rename files and folders.
While it may not offer all the capabilities of a more advanced file manager, it is still a useful tool for managing and modifying files on a iOS 15 jailbroken iPhone.
If you're using the XinaA15 Jailbreak on iOS 15, you'll need to install a package manager manually. Two package managers that are known to be compatible with this jailbreak are Sileo and Saily. Both of these tools are released as IPA for TrollStore, and they allow you to manage large repositories of tweaks, apps, and customizations for your jailbroken iOS 15 device.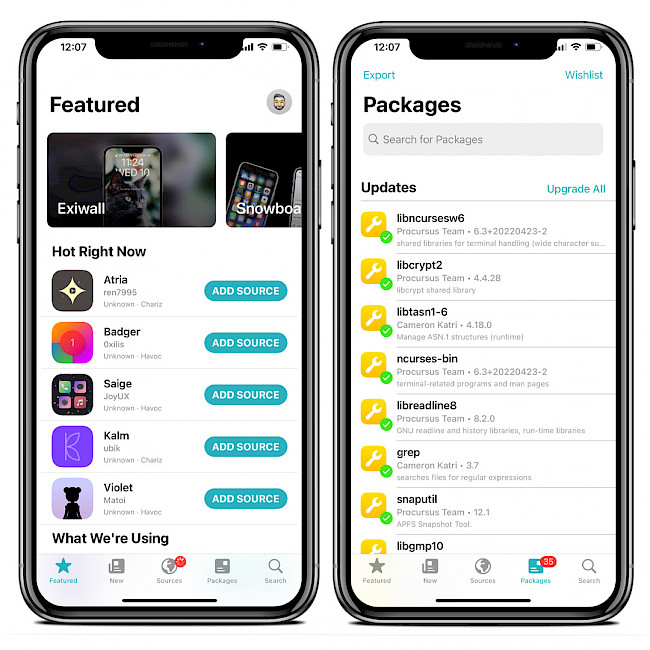 XinaA15 Jailbreak for iOS 15 offers a variety of options to control the environment. From the main interface, you can respring your device to apply changes, automatically start the SSH server, fix Dylib, reinstall the jailbreak environment, enable safe mode manual injection, and uninstall the jailbreak. These options give you more control over troubleshooting your device.
One of the latest releases of the XinaA15 jailbreak for A12 – A15 devices includes a feature called LinTui, which allows users to temporarily exit the jailbreak state and use apps like Pokémon Go or banking apps. Simply tap on the LinTui option, and it will immediately hide the jailbreak.
Note: Not all tweaks are compatible with the XinaA15 jailbreak, as many of them depend on RocketBootstrap or MRYIPC. As a result, it is common for preference panes to not be displayed. It is important to carefully check the compatibility before attempting to install.
XinaA15 IPA leaked a few times, but now it's allowed by the developer for all interested to participate in testing the jailbreak for A12 – A15 on iOS 15 – iOS 15.1.1. In the article below you can find the latest download link for XinaA15 IPA that can be sideloaded on your iPhone.
XinaA15 uses CoolStar libhooker version 1.69 (previously using two types of hooks was a big mistake, because libsubstrate failed to hook some c functions in iOS 15, and the libsubstrate function was redirected to libhooker). There is no longer an option to install a default package manager. Saily is recommended by the developer, but you can still use Sileo.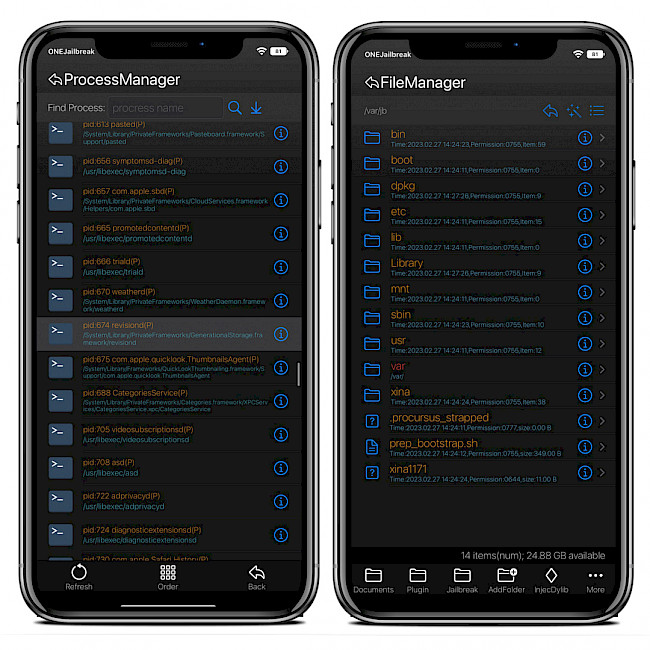 Supported devices
All A12 – A15 systems on a chip (SoC) are supported by XinaA15 jailbreak. Below, you can find the actual list of compatible XinaA15 iPhones. It is expected that iPads will also be supported in future updates. Stay tuned for more information on compatibility for these devices.
for iOS 15.0 – iOS 15.1.1
A12 – iPhone XS & iPhone XS Max, iPhone XR.
A13 – iPhone 11, iPhone 11 Pro & 11 Pro Max, iPhone SE (2nd gen).
A14 – iPhone 12 & 12 Mini, iPhone 12 Pro & 12 Pro Max.
A15 – iPhone 13 & 13 Mini, iPhone 13 Pro & 13 Pro Max, iPhone SE (3rd gen).
Download XinaA15 IPA
Sideloadly is as easy to use as Cydia Impactor, and it allows you to sideload IPA files through Wi-Fi. No matter if you downloaded the macOS or Windows version, the workflow is the same. With this method, you have a 100% success ratio to install the XinaA15 IPA jailbreak app.
To install the XinaA15 jailbreak on your device, follow these steps:
Download XinaA15 IPA file and save it on Desktop.

Load the XinaA15 IPA file into Sideloadly.
Enter your Apple ID to sign the XinaA15 IPA file.
Click the 'Start' button to begin the installation process.
Enter the password for your Apple ID.
Go to the Settings app on your device's home screen.
Navigate to 'General' and then 'VPN & Device Management'.
Click on the developer app with your email address.
Tap on 'Trust' to allow the application to run.
Open XinaA15 app from the Home Screen to jailbreak.
Info: Every time you update XinaA15 to a new version, you need to reinstall the jailbreak environment. This option can be toggled on from the jailbreak options page.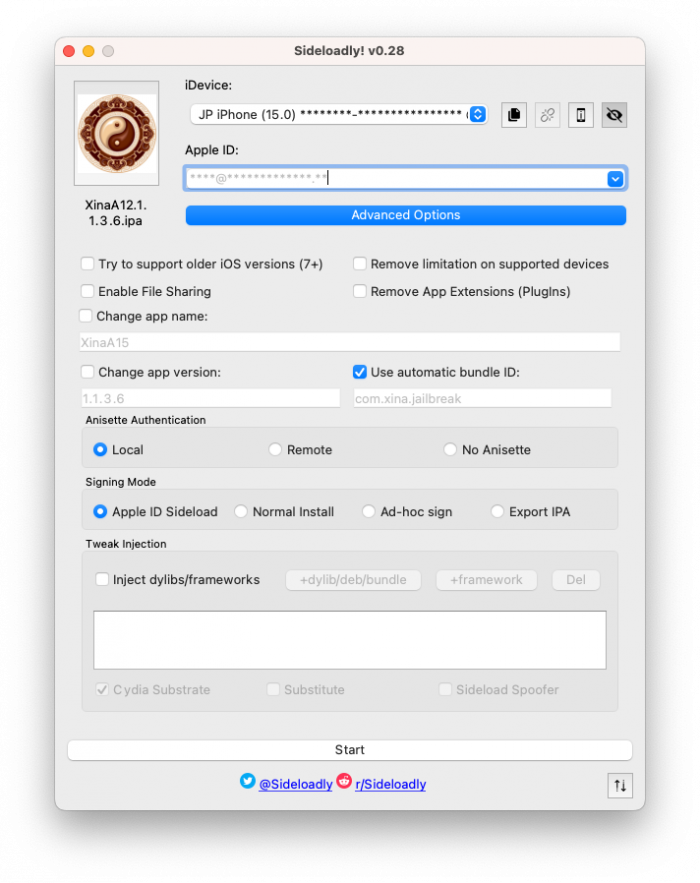 Install package manager
XinaA15 jailbreak no longer includes an option to install a package manager by default. In order to access repositories and install tweaks, users must use Sileo or Saily. Both of these apps have been released as IPA packages that can be easily installed with TrollStore on iOS 15 – iOS 15.1.1.
Note: XinaA15 IPA can also be installed permanently with TrollStore on iOS 15.0 up to iOS 15.1.1 on all compatible A12-A15 devices.
To install a package manager for XinaA15 on your device, follow these steps:
Install TrollStore on your iPhone or iPad.
Uninstall any previous versions of Sileo or Saily using TrollStore.
Download Sileo IPA file and save it to your iCloud account.
Share the downloaded IPA file with TrollStore.
TrollStore will automatically install the Sileo package when it is loaded.
Once the installation is complete, access Sileo from Home Screen.
What's new
Updated XinaA15 Jailbreak to version 1.1.8.
New app interface.
Overall bug fixes and improvements.
Add signature mask injection function.
Remove the optional manager.
Repair the incomplete display text of the widget.
Fix some known problems and improve prison break stability.
Change the app icon.
Updated Saily Package Manager to the latest version.
Tweakinject code fixes.
Optimized part of the signature code.
Faster dpkg installation.
Added option to install Sileo or Saily as default package manager.
Fixed keyboard freezing, white icons, landscape mode malfunction.
Added iPad Mini 6 support.
Increased jailbreak stability on iOS 15.
Add iOS 15.0 – 15.1.1 A12 – A15/M1 system support.
Improved exploit reliability and stability.
Fix 1.1.3.5 Applist does not work properly.
Fix TestFlight failing to update.
Added jailbreak detection bypass.
Fix the problem of third-party programs failing to inject.
Comments
Post a comment