Tap "Trust" to allow the app to run.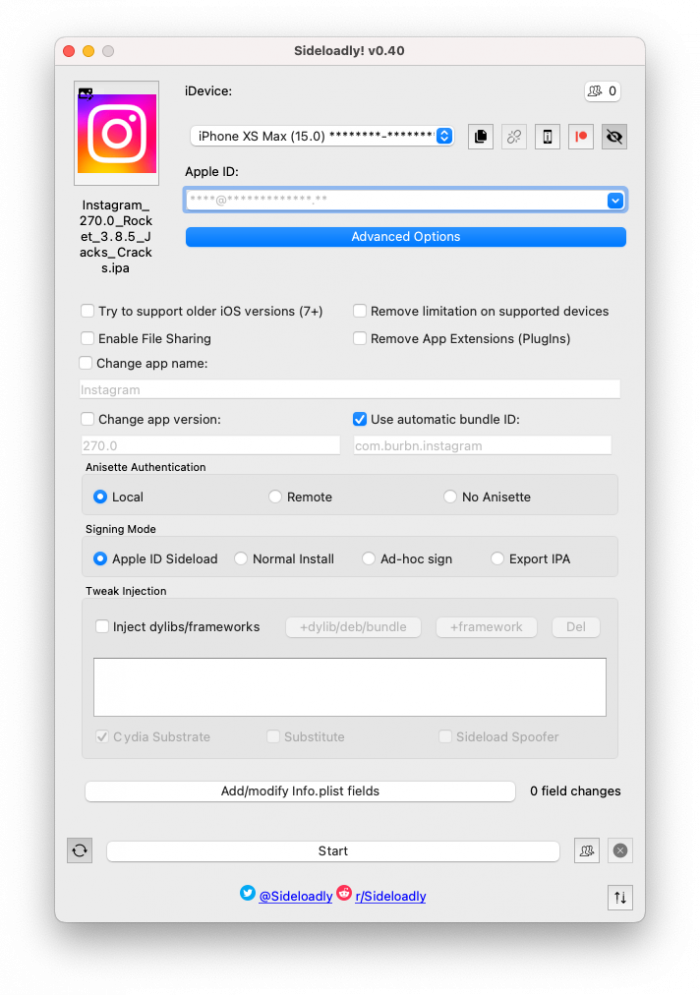 Note: If you don't have a developer certificate, you can use your free Apple account to sign and install Instagram Rocket IPA and use it for up to 7 days before it needs to be re-signed. What's more, you can sideload the IPA also with TrollStore on iOS 14 – iOS 15.4.1.
Add Repository
When you are running a jailbroken environment you can install the Rocket for Instagram tweak on top of the Instagram app downloaded from the App Store. Add the private Instagram Rocket repository to your package manager and install the all-in-one Instagram tweak for iOS.
To install Rocket for Instagram with Cydia, follow those steps:
Open the Cydia app from the Home Screen.
Tap on the Sources tab, then select Edit button.
Add the following repository URL: https://apt.alfhaily.me
Cydia will automatically refresh packages available in the repo.
Search for Instagram Rocket tweak and install the package.
Restart the Springboard to apply all changes.
Access Rocket tweak preferences from the Instagram app.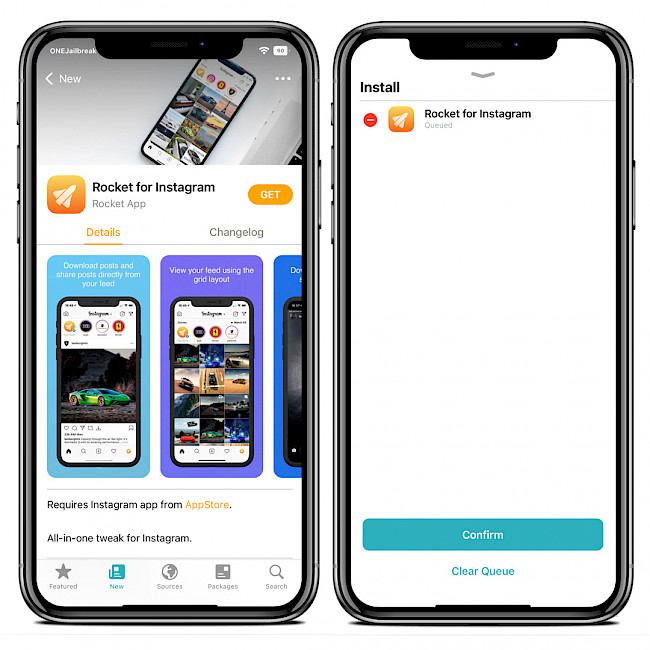 For added convenience, you can quickly add the repository to your preferred package managers (Cydia, Sileo, Installer, Zebra) by using the convenient quick links provided below. With just one click, you can easily add the repository and download Instagram Rocket tweak.
What's new
Updated Instagram Rocket tweak to version 3.8.8.
Updated Instagram to version 288 by purp0s3.
Bug fix and performance improvements.
Fixed zooming on profile picture.
Improved visibility for story action buttons.
Added support for the latest version of the Instagram app.
Fixed friendship status showing even when disabled.
Fixed persistent HUD when saving media.
Fixed stories not showing in grid feed.
Fixed gallery button not showing in the navigation bar.
Fixed crash when tapping "save and repost" buttons.
Post a comment