Cine Mate IPA: Watch HD movies and TV shows on iOS

qbap |
iOS Apps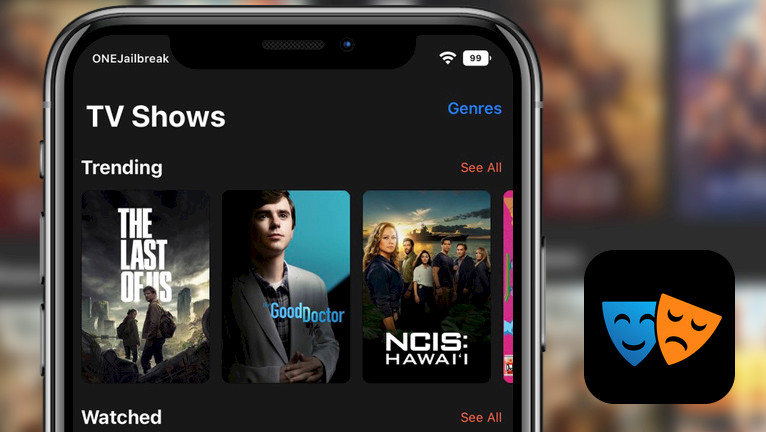 Bring high-quality movies and TV shows from Netflix, HBO GO, hulu, Prime Video, Disney+ and more to your iPhone screen without any cost. Cine Mate delivers a vast selection of content, including the latest releases and classic favorites, the app provides an excellent viewing experience that is both enjoyable and user-friendly.
Install Cine Mate on your iPhone:
What is Cine Mate?
Cine Mate (Ciné Mate) is a mobile application that enables you to watch HD movies and TV shows on iOS devices without incurring any costs. With its vast array of options, you can select from a broad range of movies and shows, including the latest releases and timeless classics. Additionally, you can enjoy instant streaming of your chosen content on your iPhone screen.
The application offers effortless navigation through the newest and most popular movies and TV shows. With this app, you can discover movies by genre or view recommendations based on your preferences. Moreover, you can watch trailers to get a glimpse of the content before diving in and add your favorite shows to the "My List" section for easy access.
Both movies and TV shows available on Cine Mate are in various quality options such as 1080p, 720p, and 360p, which are available from multiple sources. This feature ensures that you can always find the video you want to watch online. Whether you prefer high-quality videos or have limited internet bandwidth, Cine Mate has got you covered with its diverse range of options.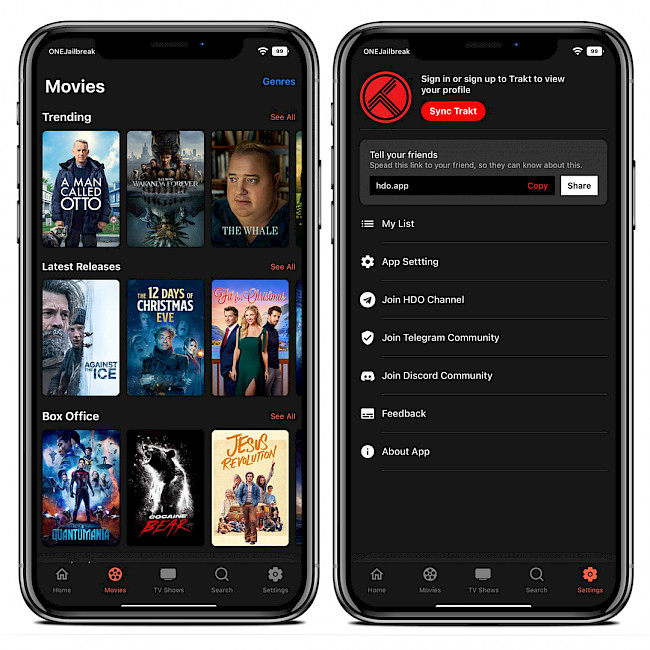 Cine Mate app provides a plethora of features that make the user experience even more delightful. However, unlike other iOS applications such as ZiniTevi or Popcorn Time, the app does not offer the option to download movie content. With Cine Mate, you can only stream videos directly from the app, ensuring seamless and uninterrupted viewing.
In addition, Cine Mate for iOS has an integration feature with the Trakt service that offers a host of benefits. With Trakt, you can conveniently track what you're watching, create lists of content, discover new shows and movies, find out where to watch them, see what's coming up next, receive recommendations, and much more. This integration takes the user experience to the next level by providing a comprehensive and personalized viewing experience.
Cine Mate for iOS offers a convenient feature for non-native speakers, automatically downloading the appropriate subtitles for movies and TV shows. You can customize the subtitles' appearance, such as font size and color, and set a default language.
It's important to note that by using the Cine Mate iOS, users are accessing copyrighted materials. It is critical to keep in mind that using such apps may be illegal in certain countries, and it is recommended to use legal streaming services to access movies.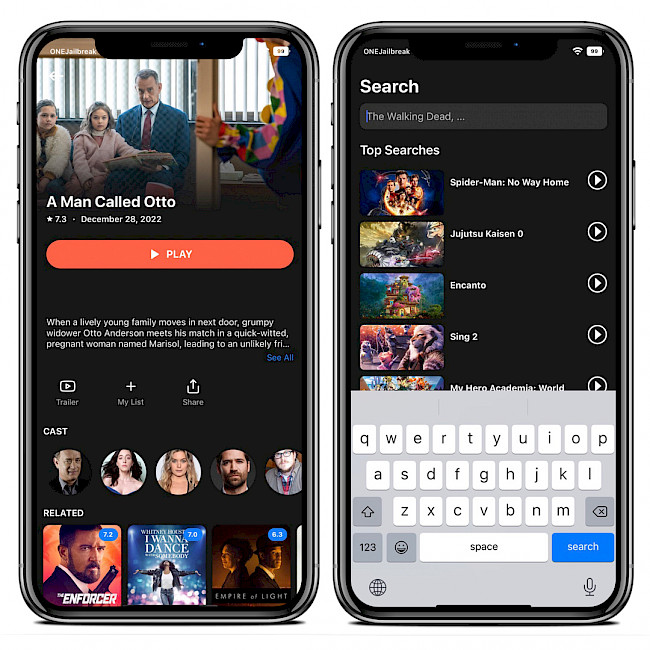 The Built-in Player boasts a sleek interface, providing easy access to all essential features right at your fingertips. You can seamlessly navigate between episodes of TV shows, adjust streaming quality, select different servers, enable subtitles and languages, change screen proportions, lock the screen orientation, fast-forward, and play the next episode.
Although not as widely known as other video streaming apps for iOS, Cine Mate is an excellent and user-friendly platform that offers all the essential features one would expect from such an application. What's more, everything published thought Cine Mate app is available for free.
Cine Mate also provides a user-friendly way to discover TV shows by popular platforms such as Netflix, Disney+, Apple TV, Prime Video, Hulu, HBO, AMC, or Paramount+. With this feature, you can easily find the TV shows to watch without having to navigate through multiple apps.
In addition, Cine Mate for iOS provides support for AirPlay devices, allowing users to effortlessly cast videos to compatible devices. This feature enables you to enjoy your favorite movies and TV shows on larger screens, such as TVs and Apple TV devices.
Download Cine Mate IPA
Cine Mate for iOS was released as an IPA package that can be sideloaded onto your iPhone using an IPA installer like Sideloadly (available for Windows and macOS) or SideStore the on-device IPA signing tool for iOS 12 – iOS 16. Both methods allow you to install Cine Mate IPA.
To install Cine Mate IPA on iOS device using Sideloadly, follow these steps:
Download Cine Mate IPA from the link below:

Run Sideloadly application on your PC or Mac.
Connect your iPhone or iPad to the computer via USB.
Load the IPA file into the app to begin the installation process.
Enter your Apple ID to sign the Cine Mate IPA file.
Click the "Start" button to begin sideloading the IPA file onto your device.
When prompted, enter the password for your Apple ID.
On your device, open the Settings app from the Home Screen.
Navigate to "General" → "VPN & Device Management".
Click on the developer app associated with your email.
Tap "Trust" to allow the app to run.
Note: If you don't have a developer certificate, you can use your free Apple account to sign and install Cine Mate IPA and use it for up to 7 days before it needs to be re-signed. What's more, you can sideload the IPA also with TrollStore on iOS 14 – iOS 15.4.1.
What's new
Updated Cine Mate to version 1.0.3.
Added support for iOS 15 and iOS 16.
Overall improvements and bug fixes.
Post a comment