Tap "Trust" to allow the app to run.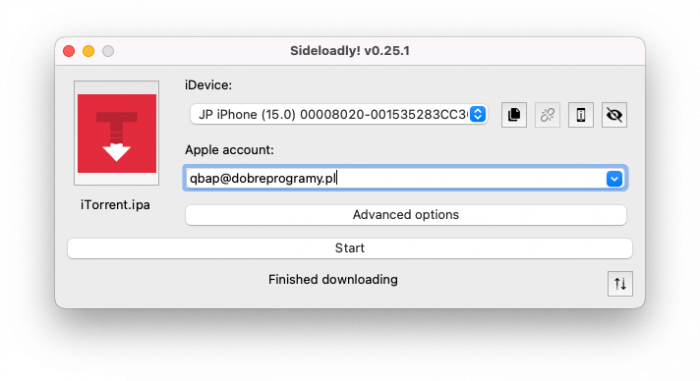 Install iTorrent IPA with TrollStore
iTorrent IPA can also be installed using TrollStore, a free IPA Installer application for compatible iOS 14 and iOS 15 devices. While other sideloading tools may also work, TrollStore allows for a permanent installation without the risk of revocation on iOS.
To install iTorrent IPA on your iOS device using TrollStore app, follow these steps:
Install TrollStore on firmware between iOS 14 up to iOS 15.4.1.
Download iTorrent IPA and save it on iCloud.
Share the downloaded IPA file with TrollStore.
TrollStore will automatically install the iTorrent IPA when it is loaded.
Once the installation is complete, access iTorrent app from the Home Screen.
TrollStore Compatibility: iOS 14.0 – iOS 15.4.1, iOS 15.5 beta 1 – iOS 15.5 beta 4, iOS 15.6 beta 1 – 15.6 beta 5. No other firmware releases are or will be supported in future. No support for iOS 15.5, no support for iOS 15.6, and no support for iOS 16.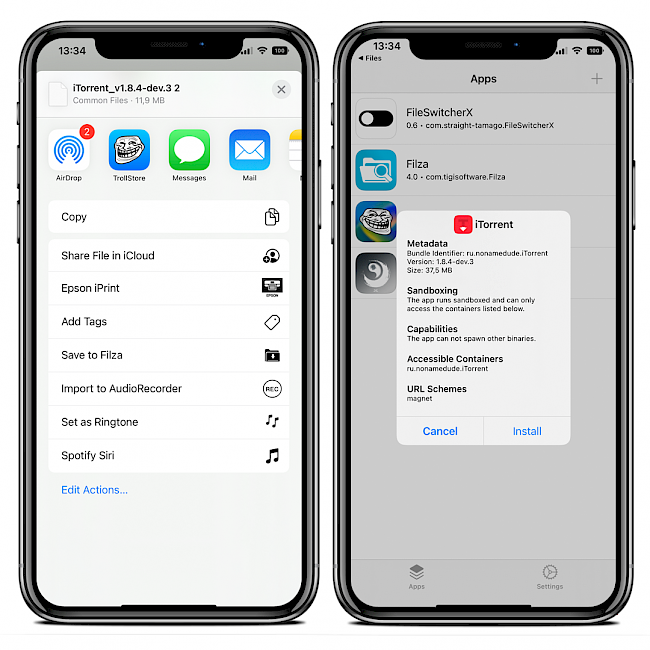 Add Repository
iTorrent is officially released as an IPA package, that can also be sideloaded on jailbroken devices. However, you can download and install the app package from the hackyouriphone repository, an unofficial source for the libtorrent-based BitTorrent client for iOS 15.
To install iTorrent on your jailbroken iOS device, follow these steps:
Open the Cydia app from the Home Screen.
Tap on the Sources tab, then select Edit.
Add the following repository URL: http://repo.hackyouriphone.org.
Once the repository has been added, you can install the Sileo package.
After installation is complete, respring your iPhone for the changes to take effect.
Now you can access Sileo to install the latest tweaks from the Home Screen.
Alternatively, please use the quick links available below to add the repository to your favorite package manager (Cydia, Sileo, Installer, Zebra) with just one tap.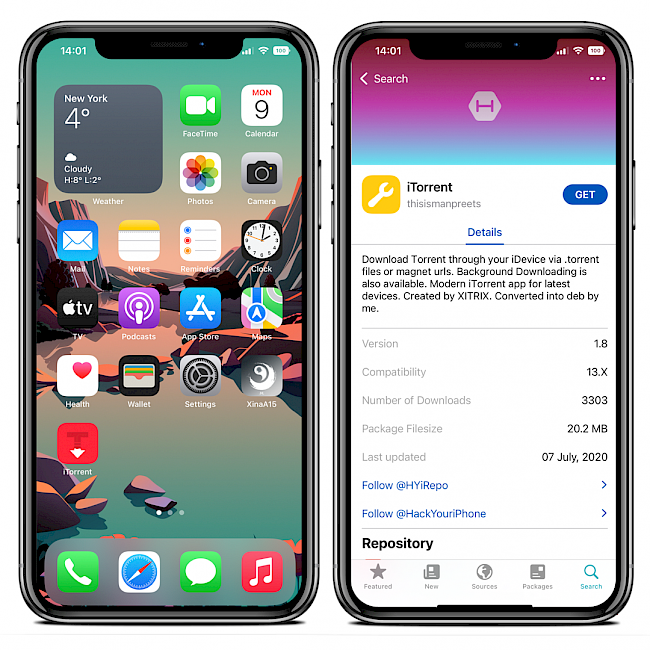 What's new
Updated iTorrent to version 1.9.
Framework fix.
Added support for iOS 14 and iOS 15.
Libtorrent updated to 1.2.10.
Most of the application was rewritten from scratch, no more memory leaks.
Significantly improved the stability of the app.
Memory management implemented.
Memory allocation for files before downloading.
Libtorrent updated to 1.2.6.
UI improvements, noticeable and not so much.
Minor improvements.
Comments
Post a comment