Download iTorrent IPA for iOS

qbap |
iOS Apps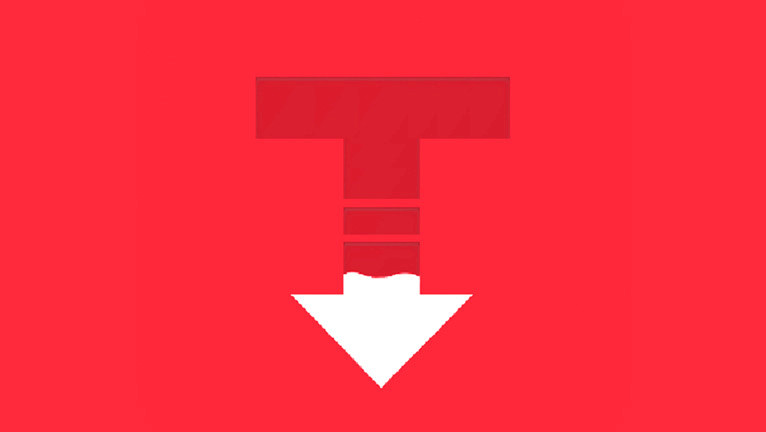 You can't find a BitTorrent client in the AppStore but there are a few apps for iOS allowing you to download torrent files on your mobile device. iTorrent is one of them, and what's more, this is the best BitTorrent client for iOS 14 and iOS 15. Download the iTorrent app!
Download iTorrent IPA
Install iTorrent no computer
What is iTorrent?
iTorrent is a free full-featured BitTorrent client for iOS devices. Using this app you can download and manage all torrent files directly on your iPhone. It supports .torrent files, URL links, and magnet links to download data from the BitTorrent network. iTorrent works with iOS 13 - iOS 15.
Once installed with your preferred method, the application will be available from the Home Screen. Using iTorrent app on your iPhone or iPad is very easy and most importantly fun. As a mobile torrent client, it offers everything you would expect from this kind of app.
View progress with established download time, set speed limits, pause downloads, enable sequential download, edit trackers, manage download files, turn on allow seeding, and more. This is a great alternative for iTransmission that is no longer under active development.
iTorrent for iOS is one of the best, and still under development, BitTorrent clients for mobile devices. This native app fully integrates with the iOS system allowing you to open Magnet links from any Browser including Safari, and immediately start downloads.
When you will start downloading a torrent file, iTorrent will add it to the download list. You can delete the file, pause the download, or even view some general information about the .torrent file like hash, created on, comments, app used to generate the file, etc.
The latest version of the iTorrent app supports iOS 15. Some of the best features provided by the app include an option to download torrent files in the background and support for sequential downloads. This function allows you to watch movies in VLC while downloading.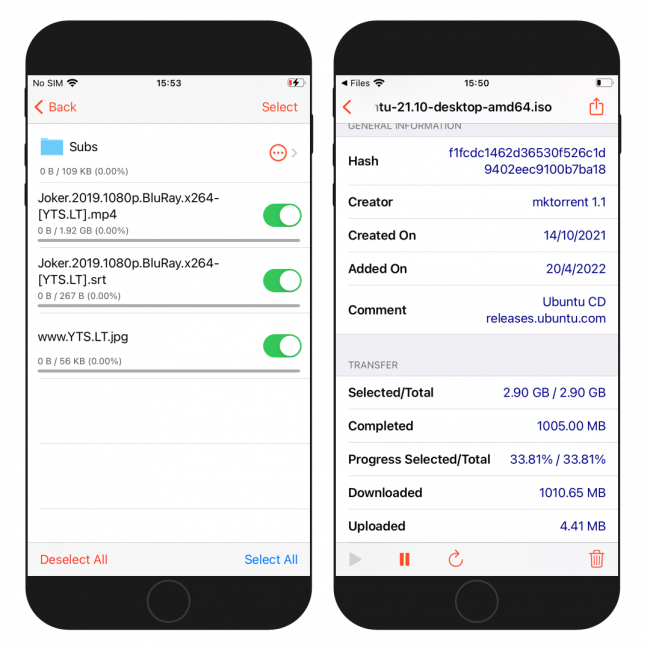 What's more, iTorrent is packed with RSS Feed, file sharing using a web server or WebDAV server (protected by login and password),light and dark theme, support for notifications, setting download and upload speed limits, allocate storage, and more.
From app settings, you can also change the appearance of section orders (Metadata, Allocating, Checking fasterresume, Seeding, Hashing, etc.),configure a proxy connection, or configure how many torrents can be downloaded and active simultaneously.
If you need a solid and fast BitTorrent client to download torrents on iOS 15 then iTorrent is the app! Downloading torrent files on iPhone or iPad is easy using this app. It integrates with the iOS allowing you to open Magnet links from Safari, and immediately start the file transfer.
How to install iTorrent on iOS
iTorrent can be installed without a computer using weblinks (one is available on top of this page),or by sideloading the IPA file. Sideloading has a 100% success ratio while using the weblink method can not work because the certificate could be revoked.
I share with you the most popular and working solutions in 2022 to install iTorrent on iOS!
Download and sideload IPA
Download iTorrent IPA and install the app on any device running iOS 13 and newer. To sideload the IPA file on your iPhone it's required to use a tool like Sideloadly that requires a computer. If you run a jailbroken device install the IPA with Reprovision Reborn directly on the device.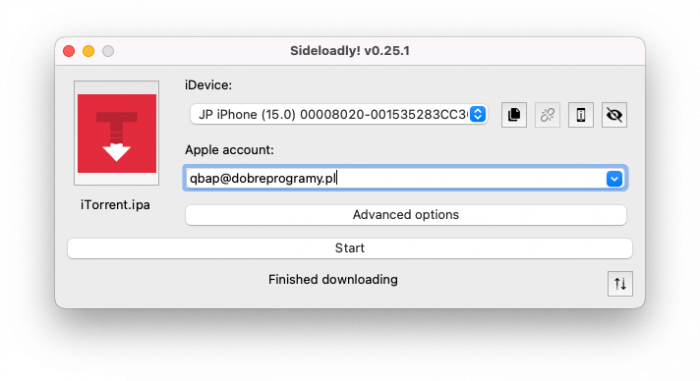 Step 1. Download iTorrent IPA (link on top of this page).
Step 2. Open Sideloadly application.
Step 3. Connect your iPhone / iPad to the computer via USB.
Step 4. Click on the IPA icon to select the app to install.
Step 5. Enter your Apple ID to sign the iTorrent IPA file.
Step 6. Click the Start button to install the IPA file on your device.
Step 7. Provide the password for your Apple ID.
To make the install process easier we included on top of this page quick URL links allowing you to download, sign and install the Instagram iTorrent IPA file with just one click through your favorite tools such as Sideloadly, ReProvision, or AltStore. Instagram iTorrent IPA was signed by your own certificate; it's required to trust it to open the app on your device.
Step 8. Open the Settings app from the home screen.
Step 9. Navigate to General → VPN & Device Management.
Step 10. Click on the developer app with your e-mail.
Step 11. Tap on Trust to allow the application to run.
Repository
Adding a new repository to Cydia Sources is simple and easy. Add the unofficial iTorrent Repository to your list of Cydia Repositories and download the BitTorrent client for iOS.
Launch Cydia from the Home Screen.
Tap Sources → Edit → Add the http://repo.hackyouriphone.org Repository URL.
Cydia will automatically refresh packages available in the repository.
Search for iTorrent and install the package.
Restart the Springboard to apply all changes.
Alternatively, please use the quick links available below to add the repository to your favorite package manager (Cydia, Sileo, Installer, Zebra) with just one tap.
Source Code
iTorrent was released as an open-source project under the MIT License. The source code is available through the GitHub Repository. This BitTorrent client was created using 94.9% Swift and 4.4% C language. To build that project you need to have Cocoapods installed.
Vinogradov Daniil, the developer behind iTorrent, is still very active in releasing new updates of the BitTorrent client for iOS. The last changes to the code were committed by XITRIX on 22 Mar 2021. If you are a dev fill free to pull requests and participate in the development.
What's new
Added support for iOS 14.
Libtorrent updated to 1.2.10.
Most of the application was rewritten from scratch, no more memory leaks.
Significantly improved the stability of the app.
Memory management implemented.
Memory allocation for files before downloading.
Libtorrent updated to 1.2.6.
UI improvements, noticeable and not so much.
Minor improvements.
Comments
Chris3 weeks ago
Post a comment