Tap "Trust" to allow the app to run.
Note: If you don't have a developer certificate, you can use your free Apple account to sign and install ZiniTevi IPA and use it for up to 7 days before it needs to be re-signed. What's more, you can sideload the IPA also with TrollStore on iOS 14 – iOS 15.4.1.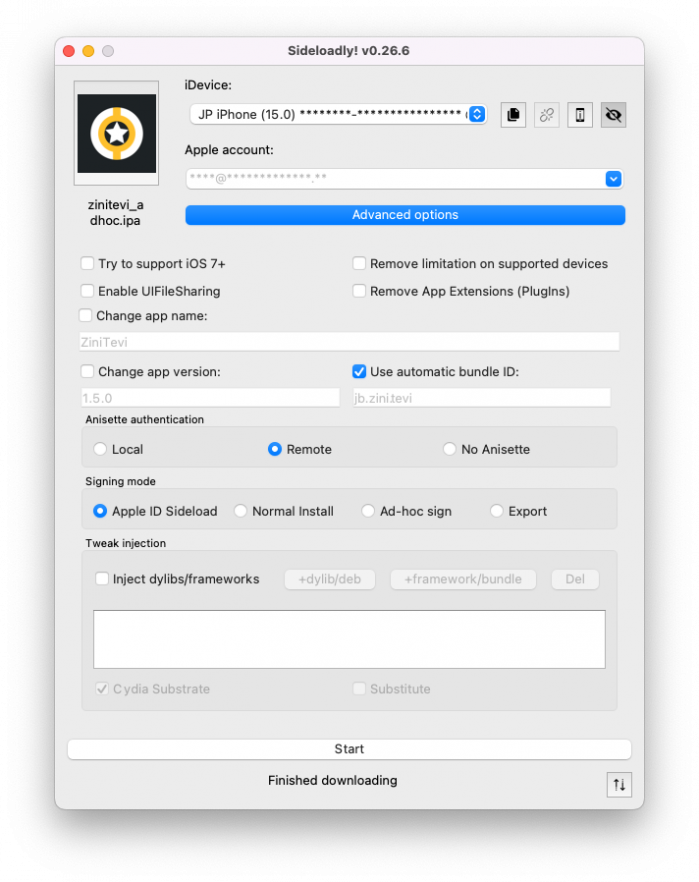 ZiniTevi for iOS can be installed through various methods, including third-party app stores such as iOSGods or Panda Helper If the app store provides a valid certificate, the installation process can be done without the use of a computer. However, if the certificate is not valid, the app must be signed manually in order to be installed on an iPhone or iPad.
Another option is to use TutuApp for PC, which allows for the signing and installation of ZiniTevi on an iDevice. This method requires the connection of an Apple ID to sign and sideload the movie and TV show player. All of these solutions are available at no cost.
Add Repository
With the jailbreak version of ZiniTevi, users can enjoy seamless access to a wide range of movies and TV shows on their iOS devices. To install the app, simply add the official ZiniTevi repository to your package manager and download the app for iOS 12 – iOS 16.
To install ZiniTevi on your jailbroken iOS device with Cydia, follow these steps:
Open the Cydia app from the Home Screen.
Tap on the Sources tab, then select Edit button.
Add the following repository URL:


https://ziniteviapp.github.io/repo

Install ZiniTevi app mode from the newly added repository.
To apply all changes, respiring your iPhone.
Open the ZiniTevi app from your Home Screen.
Alternatively, please use the quick links available below to add the repository to your favorite package manager (Cydia, Sileo, Installer, Zebra) with just one tap.
What's new
Updated ZiniTevi IPA to version 1.5.0.
Performance enhancements were implemented.
Trakt integration was fixed to ensure smooth functionality.
Additional streaming servers were added to increase options.
Crash issues were resolved to prevent unexpected interruptions.
The player load time was improved to reduce waiting times.
The media library includes Bollywood movies and TV shows section.
A search suggestion feature was added to afind desired content.
The player was optimized for faster streaming.
The UI of the player was modified to allow for greater flexibility.
Airplay screen mirroring was fixed to work seamlessly.
The app now automatically updates to the latest seasons and episodes.
RealDebrid service was integrated.
App problems on iOS 14 were resolved.
Subtitle translation was added in 150 languages.
Post a comment