Download ZiniTevi and bring Cinema to iOS

qbap |
iOS Apps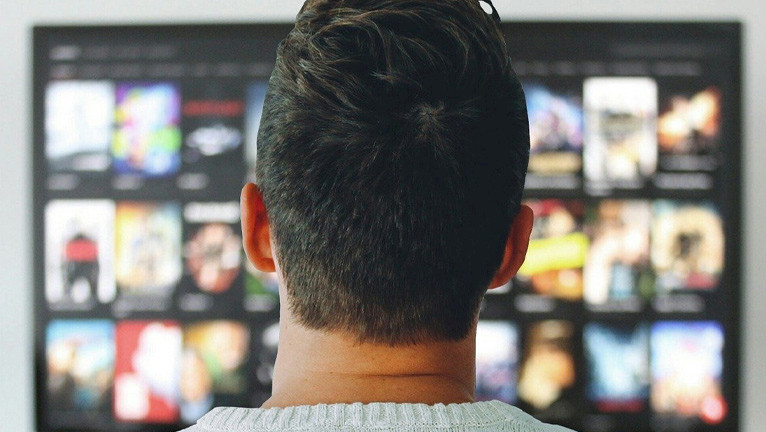 Back in the past, there were a lot of apps for iPhone allowing you to watch movies and TV shows on a mobile screen. PopcornTime for iOS or MovieBox was discontinued due to lawsuits but there are still solutions that work like the ZiniTevi app for iOS.
Download ZiniTevi IPA
What is ZiniTevi?
ZiniTevi is a native application for iOS allowing you to watch for free the latest TV shows and movies from your iPhone screen. The app works on both jailbroken environments or you can sideload it on any other iDevice. Movies or episodes can be downloaded or watched online.
Once installed, the ZiniTevi for iOS delivers a huge database of movies and TV Shows that you can access for free. It offers copyrighted materials to everything that you can think about. ZiniTevi provides also content from popular streaming services such as Netflix, Hulu, or Disnay+.
ZiniTevi for iOS is available in all popular languages and there is a big chance that it speaks also yours. What's more, the app allows you to download automatically subtitles for watched movies. This is useful when you are not a native speaker. Subtitles are not embedded in movies.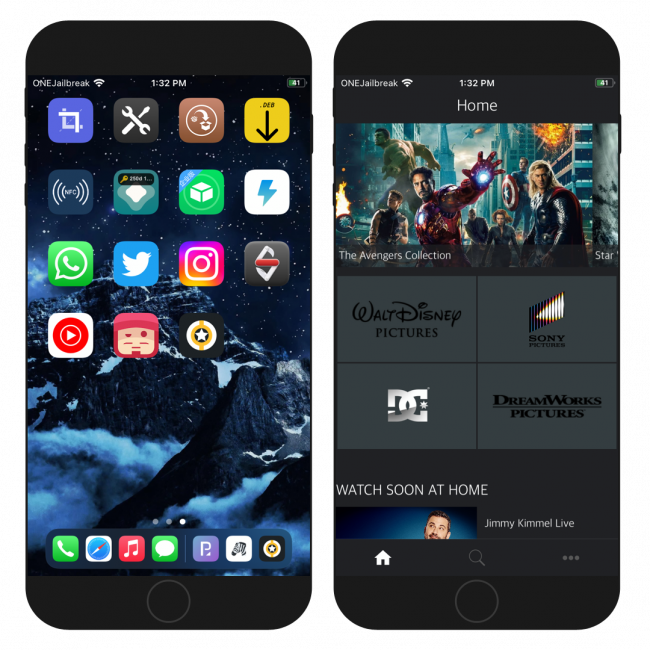 You can change the font size from a few different options, select the subtitles language, delay or move the subtitle timeline forward if it doesn't match with the audio, display black background under the subtitles, or select a different subtitle source by best ratings.
From the Home screen you navigate through most streamed movies, recently added, popular TV shows, trending TV shows, and some basic categories like animations, action, drama, and kids. ZiniTevi offers also a search engine where you can define more category filers and release dates, or enter a movie, tv show, or your favorite actor/actress to find the desired film.
One of the unique features of ZiniTevi is the support for tracking your favorite TV shows. This way you will never forget to watch the latest episodes. On top of that, you can integrate the app with third-party services like Trakt (TV Shows tracking) or Real-Debrid (file sharing service).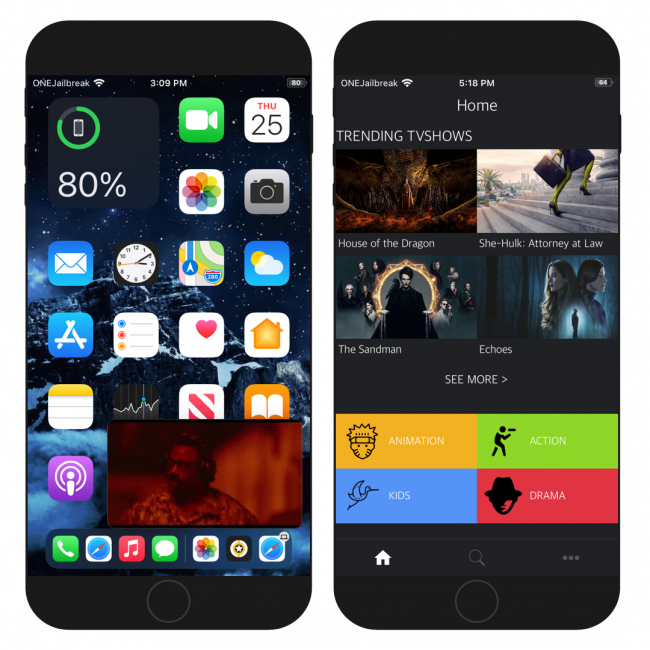 Be aware that with the app you access copyrighted materials. Using an app like ZiniTevi may be illegal in your country so use instead streaming services to access content.
When you will decide what to watch you can add the movie or TV shows to your favorites for quick access. Each video offers a small description with genres, release status, and an option to play a trailer. There are also recommendations for other movies based on the current selection.
From the movie description page, you can also tap on watch now to play the stream or use the download button to save the file directly on your iPhone. What's more, the ZiniTevi Player is packed with a lot of features. From it, you can manage all available options when playing movies.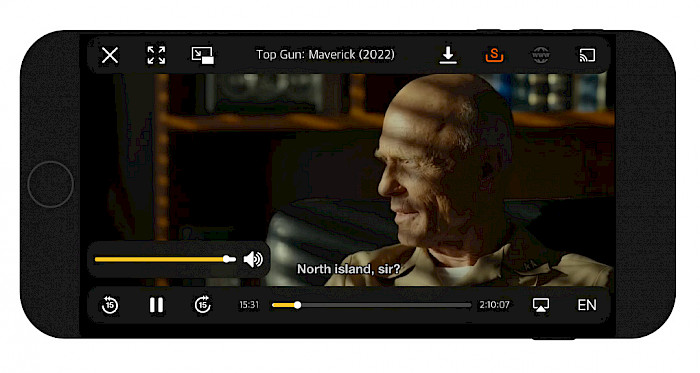 Select and configure subtitles, switch between streaming quality, pause and resume video, download the movie on your device for offline viewing, cast video to AppleTV with or without subtitles, or cast the video to Google's Chromecast, Airplay (Apple TV),Smart TV, Android TV Box, FireStick, Web Browser (PC, Laptop, Smart TV),UPnP, and DLNA compatible devices such as smartphones, tablets, TVs, etc.
ZiniTevi Player supports also picture-in-picture mode on iOS. This feature allows you to watch TV shows or movies while accessing other apps on the system. A small video window is displayed on the screen with basic controls. It can be also moved freely on the Home Screen.
ZiniTevi works on iOS 12, iOS 13, iOS 14, and iOS 15. You can download the app and install it also on devices without jailbreak.
Repository
ZiniTevi Jailbreak version was released in a private repository for quick access. Add the official ZiniTevi Repo to your package manager and install the free movie and TV Shows player for iOS. On a jailbroken device it will work without revokes and this is how to install it on your iPhone.
Open the Cydia app from Home Screen and tap on the Sources tab.
Tap on Edit → Add buttons and enter https://ziniteviapp.github.io/repo Repo URL.
Install ZiniTevi app mode from the newly added repository.
To apply all changes respiring your iPhone.
Open the ZiniTevi app from your Home Screen.
Alternatively, please use the quick links available below to add the repository to your favorite package manager (Cydia, Sileo, Installer, Zebra) with just one tap.
How to install ZiniTevi IPA
There is an option to sideload ZiniTevi IPA on your iPhone without a jailbreak. The best way to do it is by using your certificate connected to your Apple ID. This way you can sideload the app on a device without revokes. There is a 7-day time limit and when it will pass re-sign the app.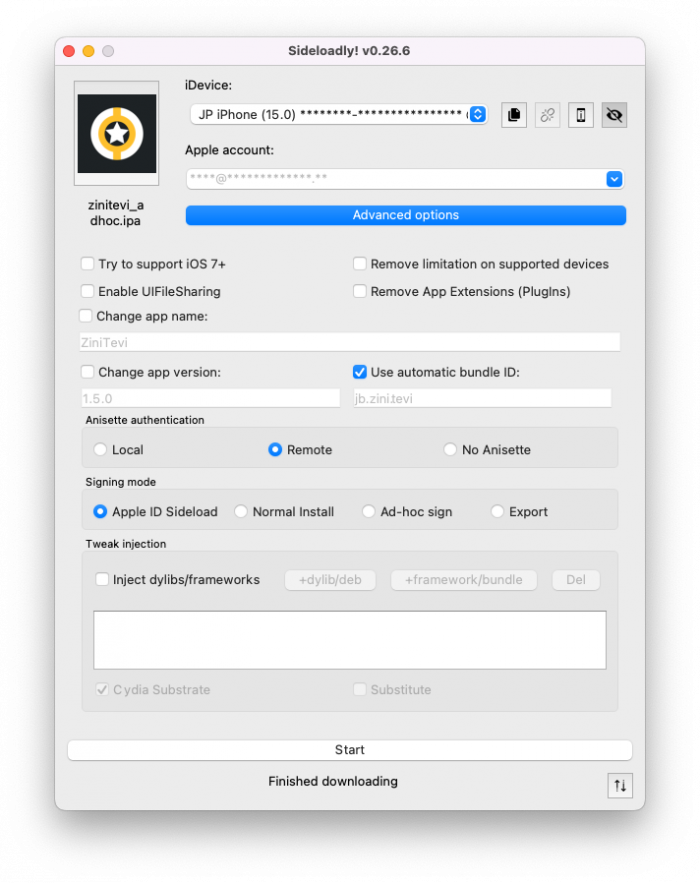 Step 1. Download ZiniTevi IPA (link available at top of this page).
Step 2. Open the Sideloadly application from the installation folder.
Step 3. Connect your iPhone with Sideloadly through a USB cable or Wi-Fi.
Step 4. Click on the IPA icon and from the Open dialog box select the ZiniTevi IPA.
Step 5. Enter your Apple ID required to sign the IPA file.
Step 6. Click the Start button to install the IPA file on your iPhone.
Step 7. Provide the password for your Apple ID.
To make this process even easier we included on top of this page quick URL links allowing you to download, sign and install the ZiniTevi IPA file with just one click through your favorite tools such as Sideloadly, ReProvision, or AltStore. ZiniTevi IPA was signed by your own certificate it's required to trust it to open app on your device.
Step 8. Open the Settings app from the home screen.
Step 9. Navigate to General → VPN & Device Management.
Step 10. Click on the developer app with your e-mail.
Step 11. Tap on Trust to allow Instagram to run.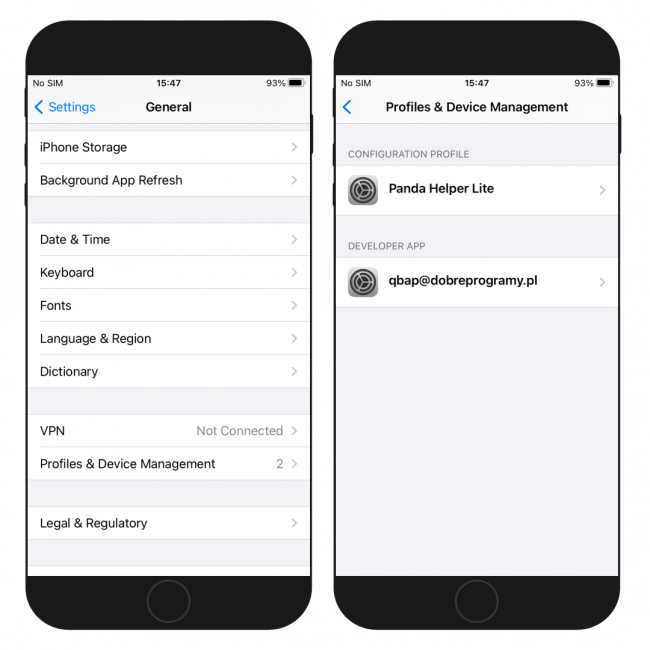 ZiniTevi for iOS can be also installed through third-party App Stores like iOSGods or Panda Helper. When the App Stores offer a valid certificate it's possible to install ZiniTevi without using a computer. Otherwise, you must sign the app yourself to make it install on your iPhone or iPad.
Alternatively, there is also TutuApp for PC that allows you to sign and install ZiniTevi on your iDevice. This app requires you to connect to your Apple ID to sign and sideload the movie and TV shows player for iOS. All mentioned solutions are available for free.
Download ZiniTevi++
ZiniTevi++ is a modified version of the original video streaming app for iOS. The ++ hack includes such features as blocking all Ads, blocking Analytics, privacy Mod, and subtitle auto-play disabled. If you want to go with your privacy to the next level use the ZiniTevi++ app instead the stock one. ZiniTevi++ was hacked by DXcool223 and you can download the ++ IPA here.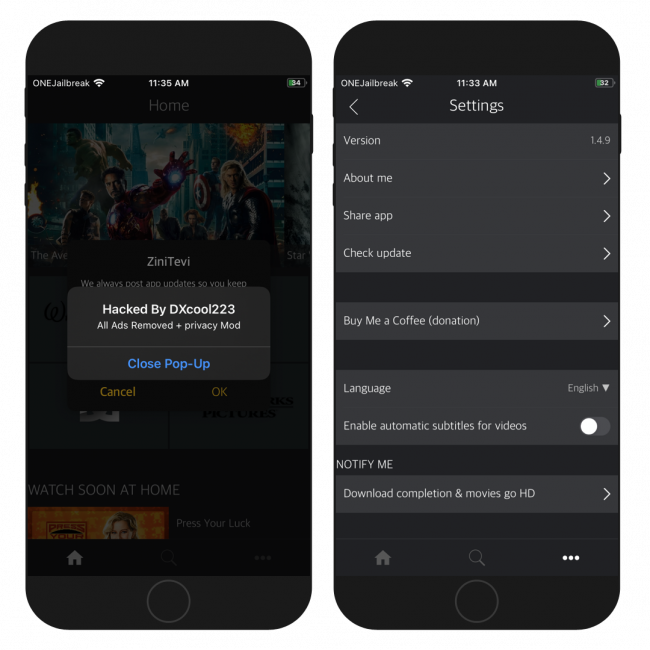 What's new
Performance improvements.
Trakt fixes.
Added streaming servers.
Crash fixes.
Fixed player load away.
Added Bollywood movies, and TV Shows.
Search suggestion
Optimize the player for faster streaming.
Change several position components on UI Player for flexibility.
Fixed Airplay screen mirroring.
Always get the latest seasons and episodes.
Implement RealDebrid Service.
Fixed several app problems on iOS 14.
Integrates Subtitles translation to 150 languages.
Automatically select the subtitle language for the next play.
Post a comment