Cheyote Jailbreak for iOS 15 – iOS 15.1.1

qbap |
Jailbreak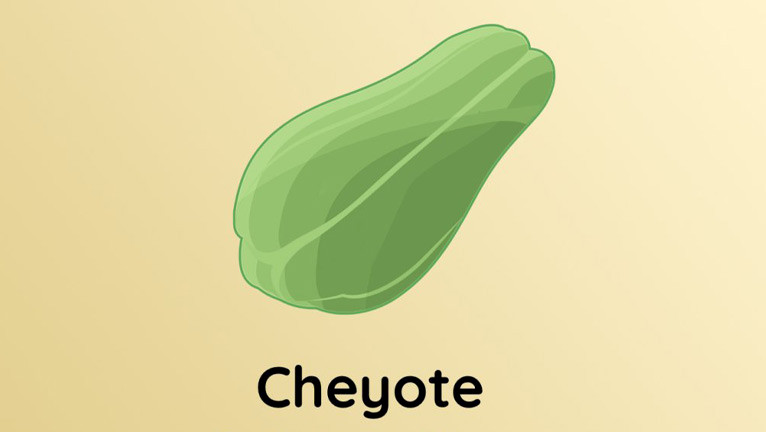 Recently, a lot of iOS 15 proof-of-concept exploits (PoC) were announced to allow stable kernel read and write. Cheyote is the first jailbreak announced by CoolStar to support iOS 15 / iPadOS 15 and an option to install Sileo Package Manager on your iPhone or iPad.
Download Cheyote Jailbreak IPA
Cheyote Jailbreak for iOS 15 has not been released. CoolStar says it may happen in June 2023, but it's more like a joke. Libhooker was never updated to support rootles jailbreaks.
What is Cheyote Jailbreak?
Cheyote is a new rootless jailbreak tool for iPhones and iPads using the latest iOS 15 and iPadOS 15. To be precise, the jailbreak supports iOS 15.0 – iOS 15.1.1 running on A8 – A11 devices (new exploits should be easily implemented),and iOS 15.0 – iOS 15.1.1 only on A12+.
This means that iPhone 12, iPhone 11, iPhone SE, iPhone XS Max, iPhone XR are only supported up to iOS 15.1.1. If you are using a newer version of the system, it is not supported by Cheyote. Support for iOS 15.2 up to iOS 15.4.1 will be looked into afterward, but is not guaranteed.
CoolStar announced that Cheyote Jailbreak is her last release, and she will no longer develop other jailbreaks in the future. As sad as it sounds, she was in the jailbreak community for 9 years developing tweaks and creating jailbreak tools for the last 5 years.
Note: Xinaa15 Jailbreak will be released with support for iOS 15.0 – iOS 15.1.1 on A12+. Unlike Cheyote, this jailbreak is under active development with release date comming soon.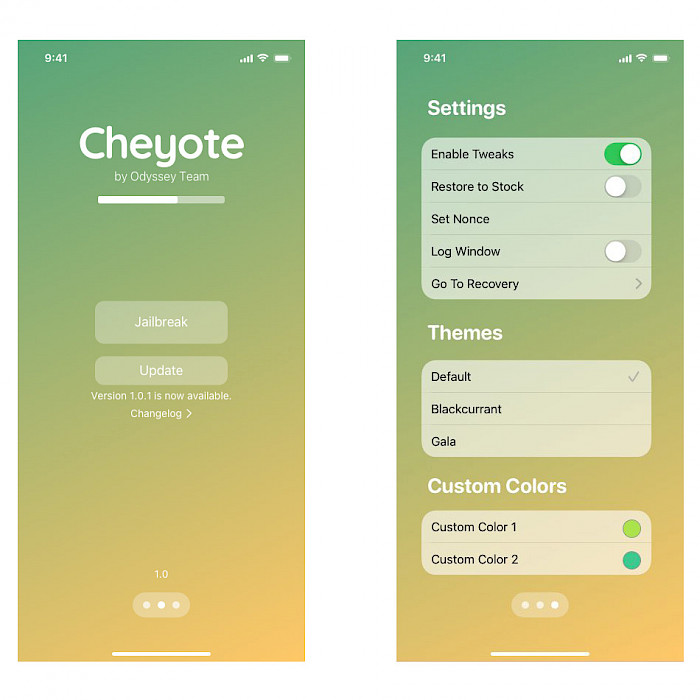 Cheyote jailbreak (code name Taurine15) is obviously the continuation of Taurine app for iOS 14. Like its predecessor, it also jailbreaks your device and installs Sileo (Cydia alternative) to allow you to download tweaks and apps on your jailbroken devices from popular repositories.
This time, this is a rootless jailbreak, and it means that not all tweaks will work out of the box and developers will need to update them to support this jailbreak. Cheyote jailbreak is using the updated libhooker library with initial support for iOS 15. All tweaks and hacks can be easily ported by developers to the latest release of iOS 15 jailbreak.
Libhooker library is also used by other jailbreak apps such as Taurine, Odyssey, and Chimera for older iOS releases. Like all other jailbreak tools released by CoolStar also Cheyote is a semi-untethered jailbreak. Every restart of your device will remove the jailbreak from your iPhone or iPad. To change the state to jailbroken, you need to re-jailbreak your device again.
Fortunately, there is a new bug where CoreTrust will allow using of any root certificate to permanently sign any IPA file for all jailbroken devices running iOS 15.0 up to iOS 15.4.1. With a script like Permasigner you can permanently sign the Cheyote Jailbreak IPA. This way the app will not get revoked after 7-days or even when you will return to stock iOS.
Using Cheyote Jailbreak is really simple and easy. After installing the Cheyote app on your iDevice it automatically recognizes if your iPhone or iPad is supported. The main screen offers a few options to choose from. There is a button to jailbreak your iOS 15 device and an option to swipe to the jailbreaks developers or settings page.
From the Settings page, you have an option to enable and disable globally running jailbreak tweaks, change app theme and select two colors for the background, set nonce generator, restore the device from jailbroken to stock iOS, enable log window, and go to recovery.
Cheyote Jailbreak installs Sileo as the default package manager for iOS 15, but users will be able to install alternatives if they wish, such as Zebra. On top of that, Cheyote Jailbreak will inform you about updates and allow you to download within the app the latest releases of the jailbreak tool. There is also a changelog included, so you will know what's new in the release.
Taurine Jailbreak is an open-source project and all files are available via GitHub Repository. You can build the project with 3 simple steps on macOS. Code for version 1.1.0 was released. As long as you have standard libraries for Xcode projects (version 7) you are good to go. 51% of the code is written in Swift. Source Code is under BSD 4-Clause License.
Cheyote app user interface will be open-sourced around two weeks after being released, and the remaining components of the jailbreak will be open-sourced longer down the road.
Jailbreak iOS 15 – iOS 15.1.1 progress
breaking out sandbox
getting root
getting read/write access to filesystem except for rootfs
break AMFI / codesign
run shell commands
fix fork() on A12+
get OpenSSH running
get legacy launchd injection working
add USB Ethernet debug support
get userspace reboot working
get Cheyote recover working
get system service started properly after the userspace reboot
run tweak in SpringBoard
make sure changing SSH root password works
Download Cheyote Jailbreak
Cheyote Jailbreak, as all previous jailbreaks by Odyssey Team, was released as an IPA package. This file can be sideloaded on your iPhone or iPad running iOS 15 with a Desktop app like Sideloadly. This method works every time, and you can jailbreak your device freely.
If you don't own a PC, we provide direct web links to the signed version of the Cheyote IPA file. With this method, you can install the jailbreak directly on your device without using a computer. Be aware, that the web links are often not working due to certificate revokes by Apple.
Sign and install Cheyote IPA
Download Cheyote Jailbreak IPA and install the app on all supported iOS 15 devices using Sideloadly, the Cydia Impactor alternative. For the purpose of this article, we will use Sideloadly as the IPA installation tool. It works on macOS and Windows. Linux's users can try instead AltStore.
Step 1. Install Sideloadly and open the app.
Step 2. Connect your iPhone or iPad to the computer via Wi-Fi or USB cable.
Step 3. Navigate to the top of this page and click Install via Sideloadly.
Step 4. TheCheyoteIPA will be automatically downloaded and loaded into the app.
Step 5. Click on Advanced Options and select Remote in Anisette authentication.
Step 6. Enter your Apple ID used to download apps from App Store.
Step 7. Click the Start button to install the IPA file on your iPhone.
Step 8. When prompted, provide the password for your Apple ID.
To make this process even easier we included on top of this page quick URL links allowing you to download, sign and install the Cheyote Jailbreak v1.0 IPA file with just one click through your favorite tools such as Sideloadly, ReProvision, or AltStore. Because Cheyote IPA was signed by your own certificate it's required to trust it to open app on your device.
Step 9. Open the Settings app and navigate to the General section.
Step 10. Tap and open the VPN & Device Management.
Step 11. Click on the developer app with your e-mail.
Step 12. Tap on Trust to allow the application to run.
Install Cheyote Jailbreak without a computer
Once released, Cheyote Jailbreak will be added to all popular third-party App Stores that allow you to install apps directly on your device without using a computer. This method doesn't work all the time, because the certificate gets revoked by Apple.
Install Cheyote Jailbreak Link 1 is not yet available.
Step 1. Tap on "Install Cheyote Jailbreak" from the Safari browser.
Step 2. When the message prompt "would like to install Cheyote" tap Install.
Step 3. Cheyote app icon will appear on your Home Screen.
Step 4. When the app will be downloaded correctly, no error will appear.
Step 6. Run Cheyote Jailbreak for iOS 15 and jailbreak your device.
When the installation goes well, it's also required to trust the newly added certificate from the Settings app. Follow the instruction from the previous installation guide, starting from Step 8.
How to jailbreak iOS 15
After installing Cheyote App on your iPhone or iPad, you are just a few steps from jailbreaking and installing Sileo with access to tweaks and iOS hacks. This is how to jailbreak iOS 15 using the latest release of Cheyote Jailbreak.
Open Cheyote app from your Home Screen.
Tap on the "Jailbreak" button to start.
When completed, the device will respring.
Open Sileo app and start installing tweaks and apps.
Whenever you reboot, the jailbreak will be disabled. Open the app again and tap on "Jailbreak". If the app expire, install it again with the preferred method. To remove the jailbreak, use the Restore to Stock option available in-app Settings.
Re-sign IPA on device
When you install the IPA file with a free certificate, the jailbreak app will stop working after 7 days. To fix this issue when you don't own a computer is to install a tool like ReProvision Reborn. It will automatically re-sign Cheyote app directly on an iOS 15 device.
Step 1. Download Cheyote IPA file or tap on Install via ReProvision.
Step 2. Send the file to ReProvision.
Step 3. Open Cheyote IPA with the app.
Step 4. Tap on the Install button to sign and install the jailbreak.
Cheyote Jailbreak Untether
Linus Henze, the dev behind Fugu14 Jailbreak and the untether for iOS 14.3 up to iOS 14.5.1, discovered a new bug where CoreTrust will allow to use of any root certificate to permanently sign any IPA file for all jailbroken devices running iOS 15.0 up to iOS 15.4.1. Using this method you can install the Cheyote app on your iDevice so it will not be revoked after 7-days.
This makes basically the Cheyote Jailbreak an untethered jailbreak that allows you to re-jailbreak the system at any point once installed. No need to re-sign the app with a computer. What's more, the jailbreak will work after the device will shut down or gets restarted.
To create an untethered version of the Cheyote Jailbreak app for iOS 15 use the IPA Permasigner script. With a few simple steps, it will permanently sign the Cheyote.IPA to allow the app to run without revokes on stock iOS 15.
Below, you can find for download the permanently signed Cheyote app.
Cheyote Jailbreak Untether not available.
Install Cheyote app for iOS 15 with a preferred method.
Jailbreak the iOS 15 system with the installed app.
Install the Cheyote Untether DEB package with Filza.
Restart the device to check if the app works.
What's new
Initial release with support for iOS 15.0 up to iOS 15.1.1.
Updated libhooker library to support iOS 15.
Renamed the project from Taurine15 to Cheyote.
Post a comment