SkynetTool AIO Bypass for iOS 12 - iOS 17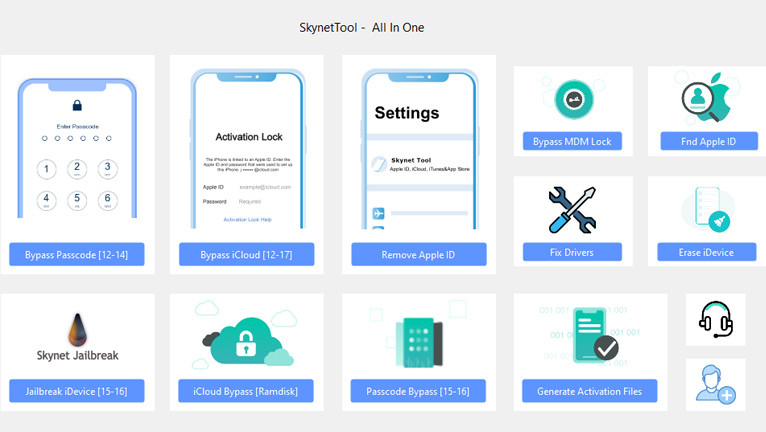 Discover a range of comprehensive All-In-One solutions designed to bypass iCloud and offer a variety of other features. One such recent release is SkynetTool AIO, a powerful tool that provides everything you need to manage your iPhone. This tool is compatible with devices running iOS 15 to iOS 17. However, please note that while some features are readily available, certain will require a jailbreak or Checkm8-compatible device.
SkynetTool AIO Download Links
Download the most recent version of SkynetTool AIO for Windows PC. Some of the features require users to jailbreak their devices, therefore you can download SkynetTool Ultra Jailbreak to proceed. With just one click, unlock and manage your devices like never before.
What is SkynetTool AIO
SkynetTool AIO is an All-In-One iOS solution designed to bypass iCloud or Passcode, activate iPhones, remove Apple ID, generate activation files, and bypass MDM lock. Developed by Skynet, a reputable name in the realm of iOS solutions, this Windows-exclusive software offers a comprehensive suite of functionalities for iOS devices. SkynetTool AIO is compatible with iOS 15, iOS 16, and iOS 17, providing seamless support across various Apple devices.
With the release of SkynetTool All-In-One, users now have the convenience of accessing all Skynet tools within a single software. While most features within SkynetTool AIO are specifically designed for checkm8 devices, including iPhone 6 up to iPhone X, functionalities like MDM bypass and Apple ID removal extend beyond these limitations, ensuring broader compatibility and enhancing the user experience across various iOS 15 – iOS 17 devices.
The iCloud bypass and activation feature offered by SkynetTool AIO is restricted to checkm8 devices and does not extend to models newer than iPhone X. This means that iPhone XS and any subsequent models are not and will never be supported. This limitation stems from the exploit used to jailbreak devices, which has been permanently fixed, preventing its applicability.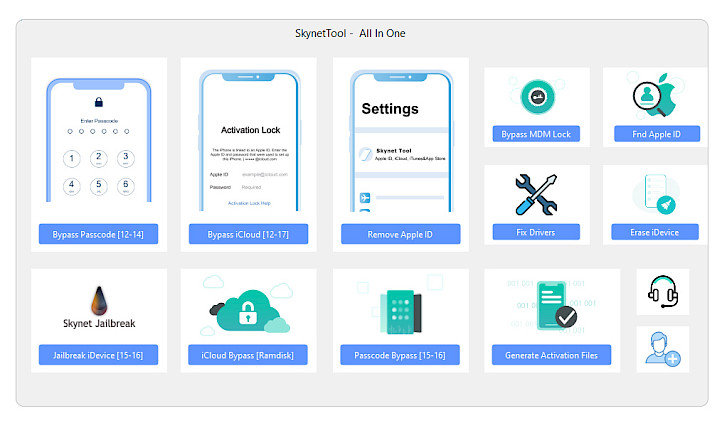 SkyNet is known for releasing some amazing and solid iCloud Bypass and Activation solutions for iOS devices. SkyNet Ultra Jailbreak Tool for iOS 15 – iOS 17, SkyNet Activator, and SkyNet Hello Activator No Jailbreak. SkyNet Ramdisk Tool is another tool to activate (without jailbreak requirement) the iDevice with all features including working signal.
Supported devices
| | |
| --- | --- |
| SoC | Device |
| A9 | iPhone 6S, iPhone 6S Plus, iPhone SE, iPad (2017) 5th gen |
| A9X | iPad Pro (12.9 in.) 1st gen, iPad Pro (9.7 in.) |
| A10 | iPhone 7 and iPhone 7 Plus, iPad (2018, 6th gen), iPad (2019, 7th gen) |
| A10X | iPad Pro 10.5" (2017), iPad Pro 12.9" 2nd gen (2017) |
| A11 | iPhone 8, iPhone 8 Plus, and iPhone X |
SkynetTool All-In-One
Despite being promoted as an iOS 15 – iOS 17 solution, SkynetTool AIO includes an Activation Lock bypass for iOS 12 – iOS 17, and a passcode bypass for iOS 12 – iOS 14. The remaining features have been tailored for iOS 15 – iOS 17, ensuring support for a wide range of iDevices.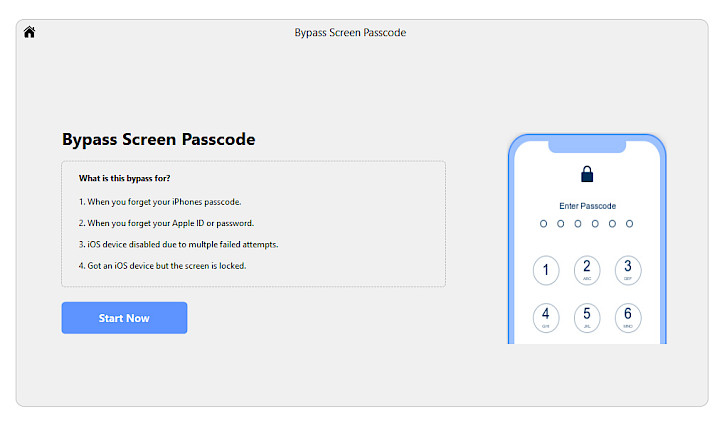 SkynetTool All-In-One is not a free tool, but it offers access to all features within a reasonable price range per action. The software comes also with support where you can get professional help to activate or jailbreak your device. SkynetTool All-In-One is available for Windows only.
Bypass iCloud Activation Lock
SkynetTool AIO provides an iCloud Activation Lock bypass solution compatible with iOS 12 – iOS 17 on A9-A11 devices. This feature allows users to remove the Activation Lock screen, granting access to the Home Screen, with an option to install apps and games from the App Store.
When used in conjunction with the iCloud Ramdisk tool, users can also enable their device's SIM card and utilize its calling and text messaging features. It's crucial to understand that all Ramdisk iCloud bypass solutions, while effective, operate on a non-permanent basis.
Bypass Passcode Locked Devices
SkynetTool AIO includes two separate passcode bypass tools tailored for different iOS versions: one for iOS 12 – iOS 14 and another for iOS 15 – iOS 16. The passcode feature in iOS serves as a vital security measure, safeguarding the device's data and personal information. It acts as a barrier, preventing unauthorized access to the device, its applications, messages, etc.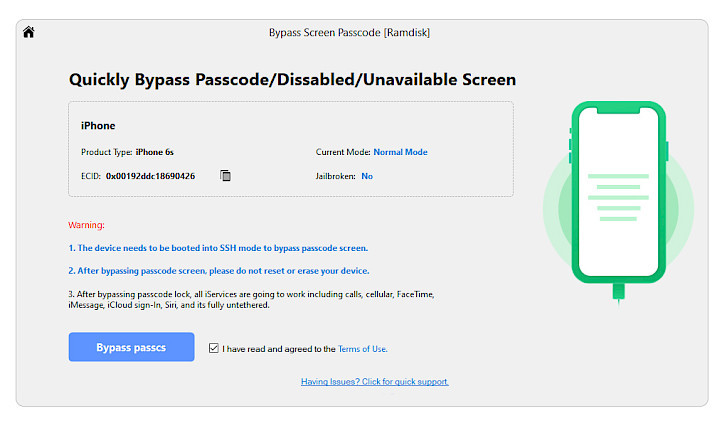 The Passcode Bypass tool from SkyNet allows users to access the device without requiring knowledge of the passcode to unlock the iDevice. However, it's important to note that certain precautions and instructions are necessary when utilizing this tool.
Skip MDM Lock
SkyNet MDM Bypass, integrated within SkynetTool All-In-One, offers a powerful solution for bypassing the MDM Lock Screen on a wide variety of iOS devices, making it compatible with all devices in the range. This feature enables users to eliminate the MDM profile on devices ranging from A6 to A16, running iOS – iOS 17, without the need for jailbreaking. It provides a seamless and efficient solution for users seeking to remove the MDM restrictions from their iOS devices.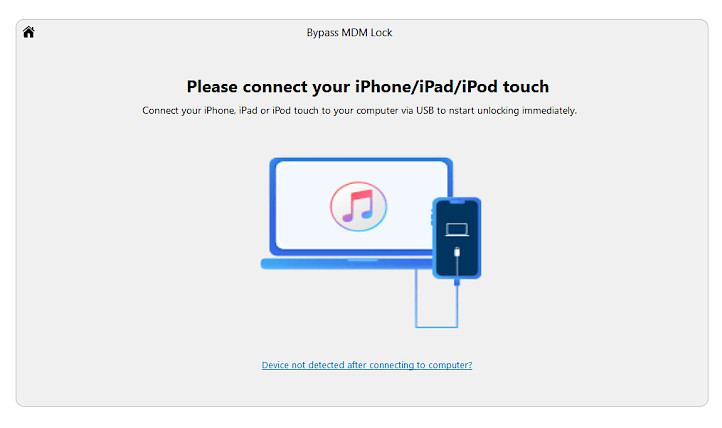 Hide Apple ID from Settings
One of the notable features offered in SkynetTool AIO Bypass for iOS 15 - iOS 17 is the ability to log out of the Apple ID on your device without requiring the password and subsequently log in with another Apple ID. This feature proves valuable in situations where users have forgotten their Apple ID password, providing a convenient solution to regain control over their devices.
iOS 15 and iOS 17 rootless jailbreak
Lastly, SkynetTool AIO includes a built-in SkyNet Ultra Jailbreak Tool designed for iOS 15, iOS 16, and iOS 17. This jailbreak tool, based on the checkra1n version for Windows PC, exploits devices including iPhone SE, iPhone 6s, iPhone 6s Plus, iPhone 7, iPhone 7 Plus, iPhone 8, iPhone 8 Plus, and iPhone X, utilizing the checkm8 exploit. You can also fix installed iTunes drivers.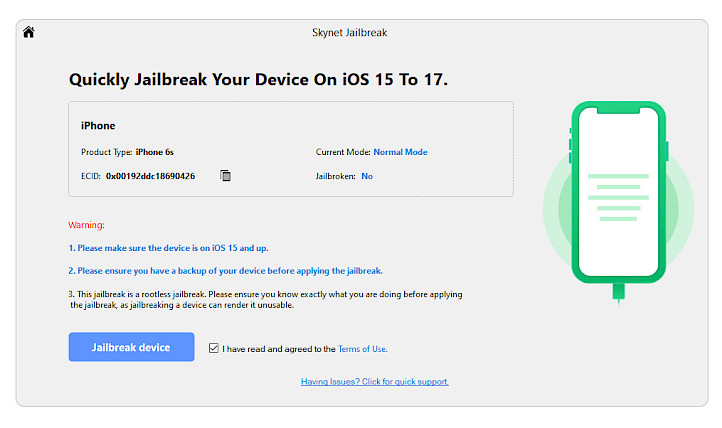 To initiate the jailbreak process, users need to connect their devices to a PC. Once successfully jailbroken in rootless mode, SkynetTool AIO enables users to bypass iCloud on devices running iOS 12 – iOS 17, providing a comprehensive solution for iOS device management.
What's new
Initial release of SkynetTool AIO 1.0 for Windows.
Sponsored links
Post a comment