Tap "Trust" to allow the Misaka app to run.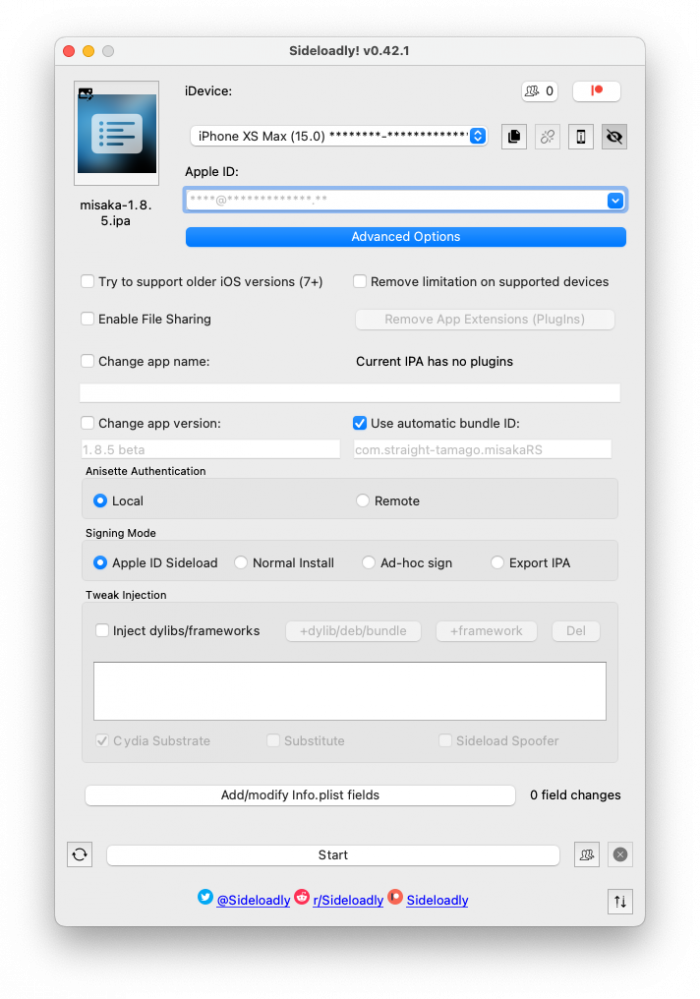 Note: If you don't have a developer certificate, you can use your free Apple account to sign and install Misaka IPA and use it for up to 7 days before it needs to be re-signed.
For added convenience, you can quickly download and install Misaka IPA by using the convenient quick links provided at the top of this page. With just one click, you can easily load the Misaka IPA for iOS 15 – iOS 15.7.1, and iOS 16 – iOS 16.5 in your favorite installer.
Misaka Repos
Misaka comes preinstalled with an official list of repositories containing the best tweaks released for non-jailbroken devices. The most recent release of the tweak manager offers access to 21 repositories with useful tweaks that can be enabled on MacDirtyCow compatible devices. Below you can find the list of all Misaka Repos with tweaks for iOS 15.0 – iOS 16.5.0.
Note: All Misaka Repos mentioned in this article are installed by default with the tweak manager app for iOS 14 – iOS 15.7.1, and iOS 16.0 – iOS 16.5.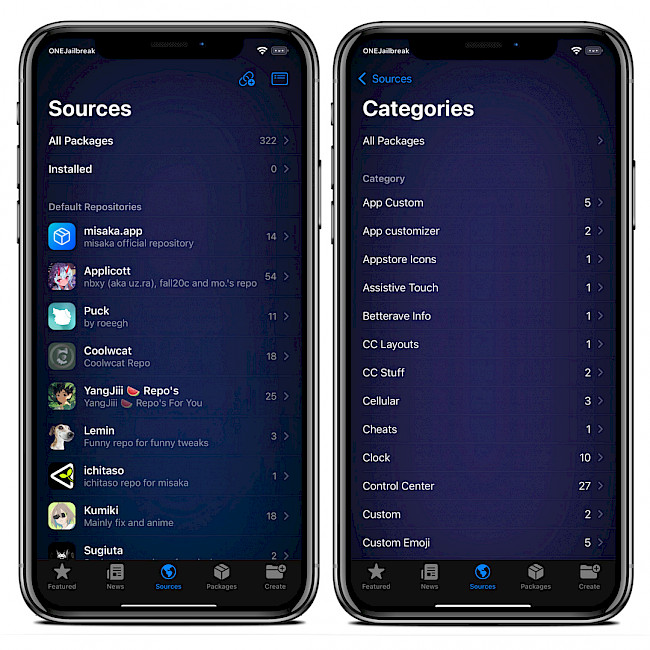 Betterave (7 tweaks)
misaka.app (12 tweaks)
Applicott (54 tweaks)
Puck (11 tweaks)
Coolwacat (18 tweaks)
YangJiii Repo (24 tweaks)
Lemin (3 tweaks)
ichitaso (1 tweak)
Kumiki (18 tweaks)
Sugiuta (2 tweaks)
Huy Nguyen (11 tweaks)
Fomri's Repo (11 tweaks)
tweakra1n (2 tweaks)
EPOSbox (61 tweaks)
tyler10290 (9 tweaks)
iWishkem (7 tweaks)
tdquang (1 tweak)
Dekotas (27 tweaks)
MR X's Repo (3 tweaks)
Aurora (14 tweaks)
Lunar (3 tweaks)
PhucDo's Repo (23 tweaks)
What's new
Updated Misaka to version 2.5.1 Beta.
Included Misaka IPA 1.9 and Misaka IPA 2.5.1 Beta.
Improved FileManager to change system files.
Fix KFD panic on iOS 16.2 – iOS 16.3.1 for all iPhone and iPad.
Support passcode theme in KFD.
Implemented KFD exploit to run on iOS 16.2 – iOS 16.5 & iOS 16.6b1.
Improved the MDC code and some translations.
Overall improvements and bug fixes.
Post a comment