MacDirtyCow apps for iOS 14 - iOS 16

qbap |
Research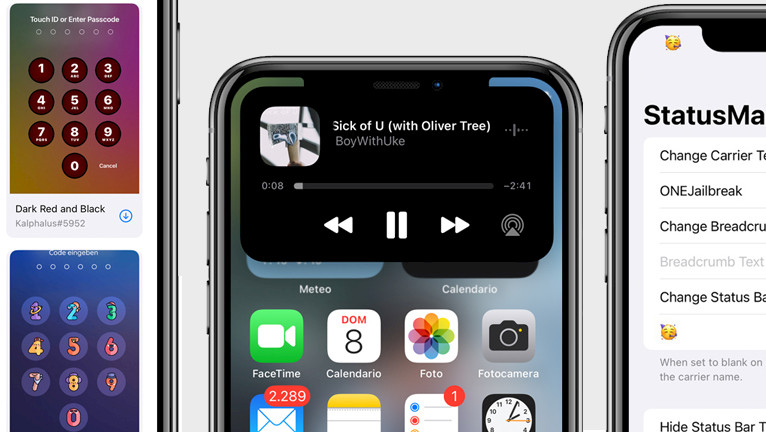 MacDirtyCow is a newly discovered exploit that enables unauthorized access to read and write privileges on various versions of iOS operating systems, ranging from iOS 14.0 to iOS 15.7.1 and iOS 16 to iOS 16.1.2, through the use of CVE-2022-46689 vulnerability.
The exploit has been leveraged by developers to release apps with various functionalities, such as altering system settings, customizing the appearance of the Home Screen with icon theming, enabling Supervised mode, replacing system sounds, activating Dynamic Island on unsupported devices, and even removing the 3-app installation limit by patching installd.
MacDirtyCow (CVE-2022-46689),discovered by Ian Beer of Google Project Zero, is widely regarded as one of the best iOS exploits to date. Although it does not allow for jailbreaking, the iOS community has leveraged this exploit to develop a range of impressive tools for iOS 14, iOS 15, and iOS 16, including support for the latest iPhone 14 models.
Note: MacDirtyCow exploit was fixed, and it will never work on iOS 16.2 and newer, also iOS 15.7.2 includes a fix disallowing the exploit to work.
Best MacDirtyCow apps for iOS
MacDirtyCow exploit has enabled the release of various tools for iOS 14 to iOS 16, all of which can be installed without the need for a jailbreak. It is important to note that the vulnerability was addressed in the subsequent releases of iOS, with iOS 15.7.2 and iOS 16.2 fixing the bug. As a result, none of the MacDirtyCow tools will function on these or any later releases of iOS.
1. Cowabunga
Cowabunga, a toolkit based on the MacDirtyCow exploit, is the most advanced suite of tools and modifications for iOS 14 to iOS 16. The MacDirtyCow toolkit boasts a multitude of options, including the ability to hide the dock and home bar, customize folder backgrounds, alter the appearance of the status bar, change the carrier name, theme the passcode and Home Screen icons, and more. Additionally, Cowabunga allows users to activate Dynamic Island on iOS 16, enable Supervised mode, and even switch to iPhone X-style gestures.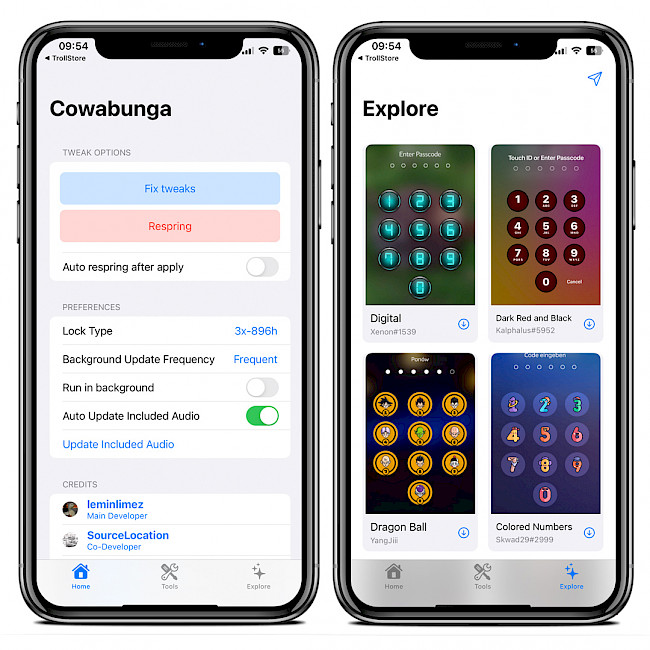 2. WDBFontOverwrite
WDBFontOverwrite was one of the earliest and most successful MacDirtyCow apps, allowing users to alter the default system font on iOS operating systems. Originally released as a proof-of-concept tool that utilized the CVE-2022-46689 vulnerability, WDBFontOverwrite was capable of changing the system fonts on iOS 16.1.2 and earlier without the need for a jailbreak. The app operates by modifying fonts in various areas of the system, including settings, apps, and the web browser. However, it is worth noting that changes are not system-wide.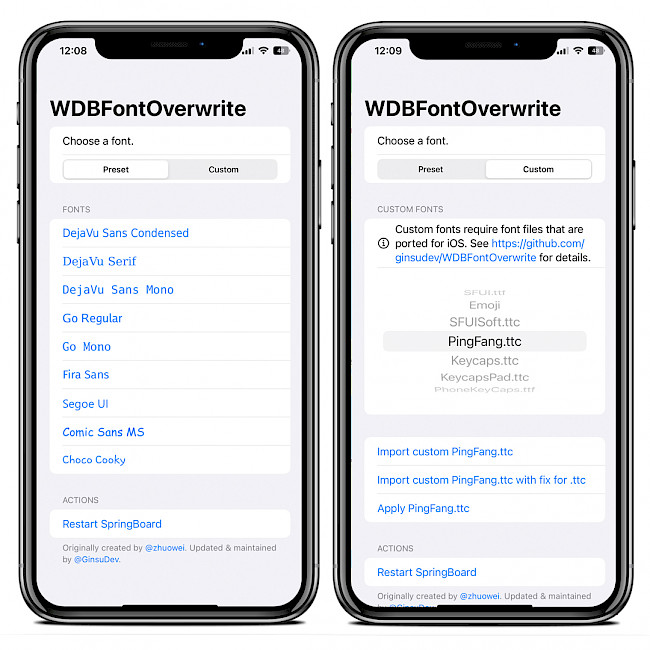 3. Whitelist
Whitelist is a new app that enables the bypassing of blacklisted enterprise-signed apps on iPhones and iPads, allowing these apps to run even if they are revoked. This tool takes advantage of the MacDirtyCow exploit to overwrite blacklists, banned apps, and CDHashes on iOS 15 to iOS 16.1.2. The application boasts a user-friendly interface that offers various functions, including overwriting blacklists, banned apps, and CDHashes, as well as providing the ability to view the contents of blacklist files. It may also work with private signing certificates.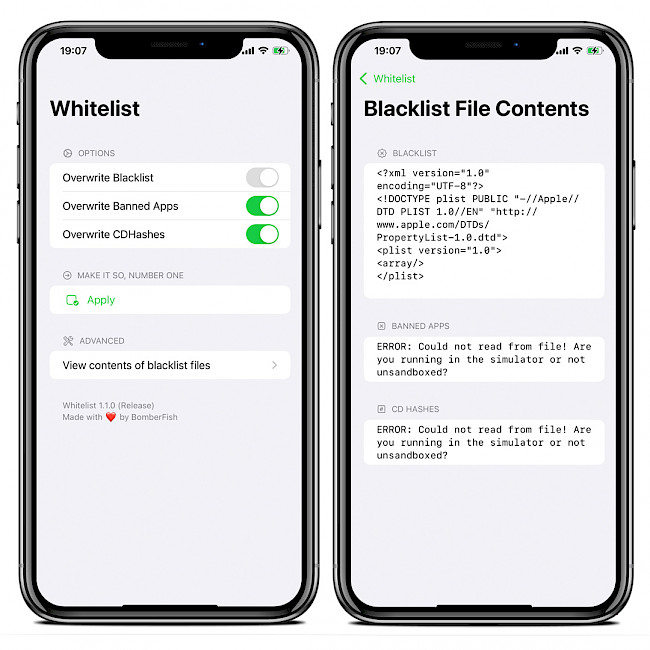 4. FileSwitcherPro
FileSwitcherPro is a tweaking platform that allows users to replace manual files and settings values on iOS without jailbreak, leveraging the MacDirtyCow exploit. The platform comes pre-equipped with various categorized settings, but users have the ability to modify any file on the file system, including .plist files. These files contain configuration data that can be altered to personalize the appearance of the Home Screen, change the carrier name, remove status bar icons, modify the colors of the control center and notifications, among other things.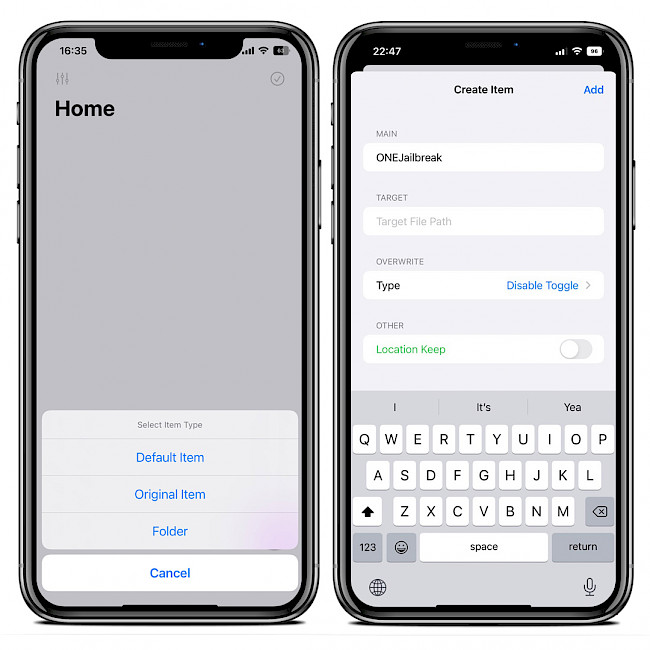 5. Filza MacDirtyCow
Filza MacDirtyCow Edition is a modified version of the popular file manager app, Filza, that has been patched using the CVE-2022-46689 vulnerability. This powerful file manager offers a comprehensive solution for managing files and folders on iOS 15 to iOS 16.1.2 devices. With a range of essential features, including the ability to copy, paste, move, delete, and search files, Filza provides a comprehensive file management experience for iPhone and iPad users.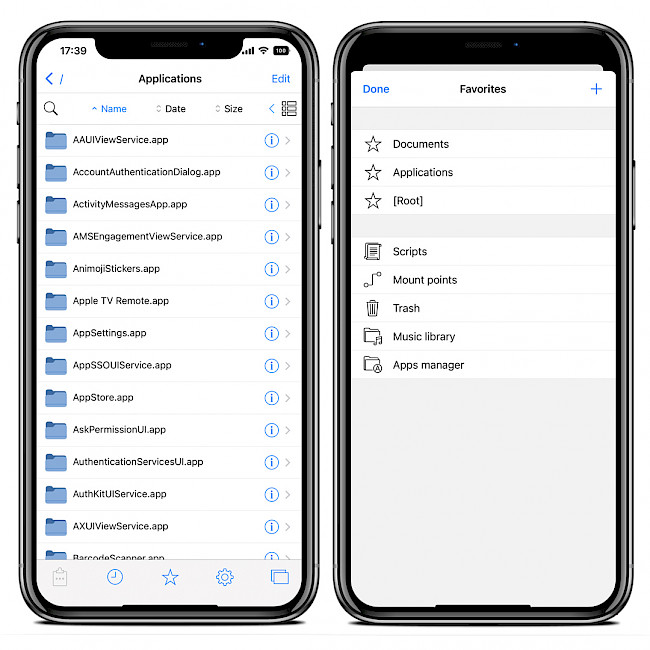 6. Santander
Santander is a new File Manager for iOS that provides users with the ability to view the iOS file system, create files and folders, edit file permissions, search for files, and more. While it may not have as many advanced features as Filza, it serves as a valuable project that demonstrates a development process for aspiring developers. Currently, in its early stages of development, Santander already functions as a fully-featured File Manager for iOS devices. Additionally, a MacDirtyCow version of the app has also been released.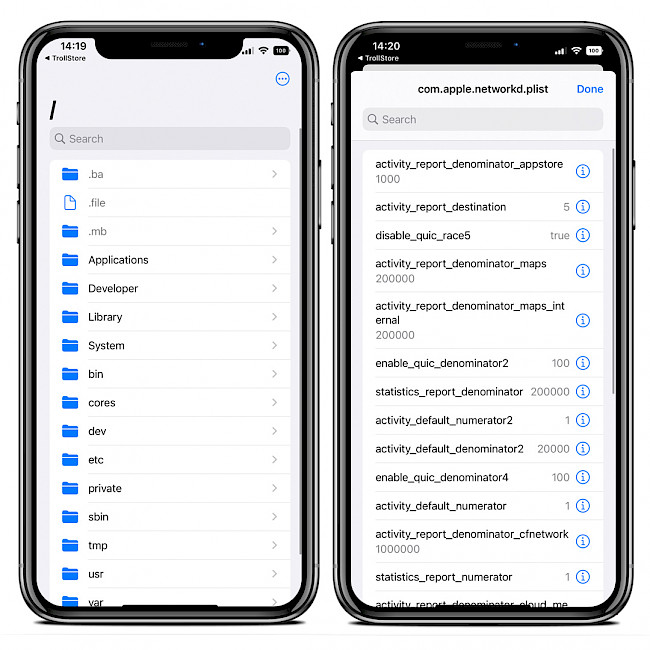 7. ResSet16
ResSet16 is a convenient tool for altering the screen resolution of your jailbroken iPhone or iPad running iOS 15 to iOS 16.1.2. While modifying the screen resolution is generally discouraged and blocked by Apple, there are certain situations where it can be useful. This app offers a user-friendly interface, allowing you to easily modify your device's screen resolution with the help of the MacDirtyCow. If you need to undo any changes, simply restarting your device will suffice.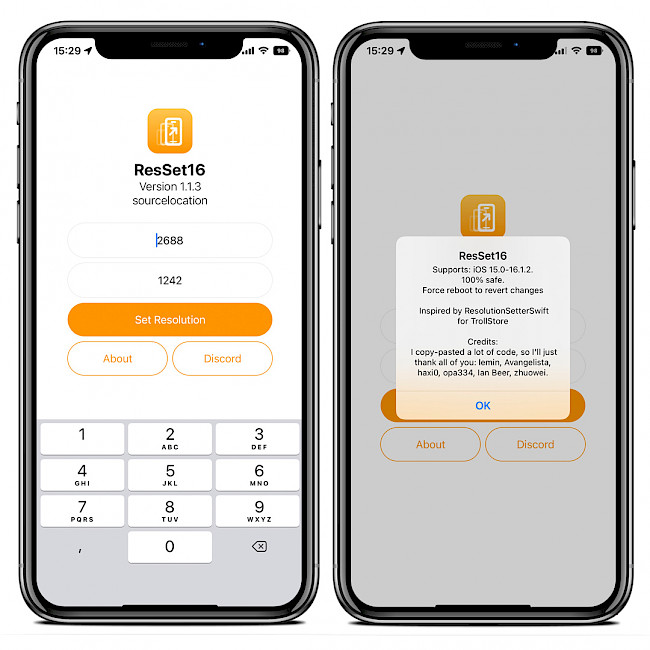 8. WDBRemoveThreeAppLimit
WDBRemoveThreeAppLimit is a MacDirtyCow-based tool that enables you to bypass the three app limit for sideloading IPA files using a free Apple Developer account linked to your Apple ID. This tool leverages the MacDirtyCow exploit to patch the installd component and remove the three app limit restriction on Apple IDs that are not enrolled in the Apple Developer Program. As a result, you can sign up to 10 IDs on your iPhone or iPad, with full compatibility with various IPA installers.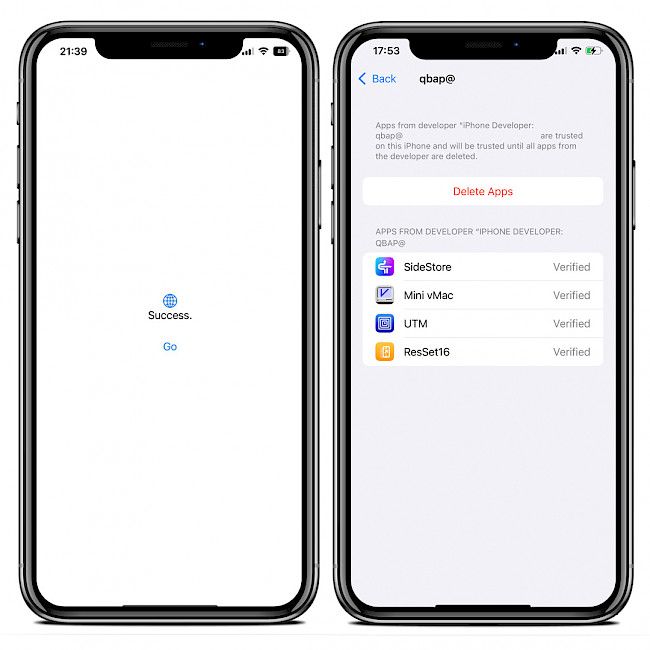 9. DynamicCow
DynamicCow is an app that leverages the MacDirtyCow exploit to activate the highly coveted Dynamic Island feature on iOS 16 devices. Unlike plugins, this app modifies the iOS 16 system files to turn on the Dynamic Island, offering a jailbreak-free solution for users. It is important to note that DynamicCow is specifically designed for iOS 16.0 to 16.1.2 and will not work on any other version of iOS 16 or any earlier versions such as iOS 15 or iOS 14. This feature was discovered as a bug in iOS 16.1.2 and below and offers a unique opportunity for iOS 16 users to access this exciting feature.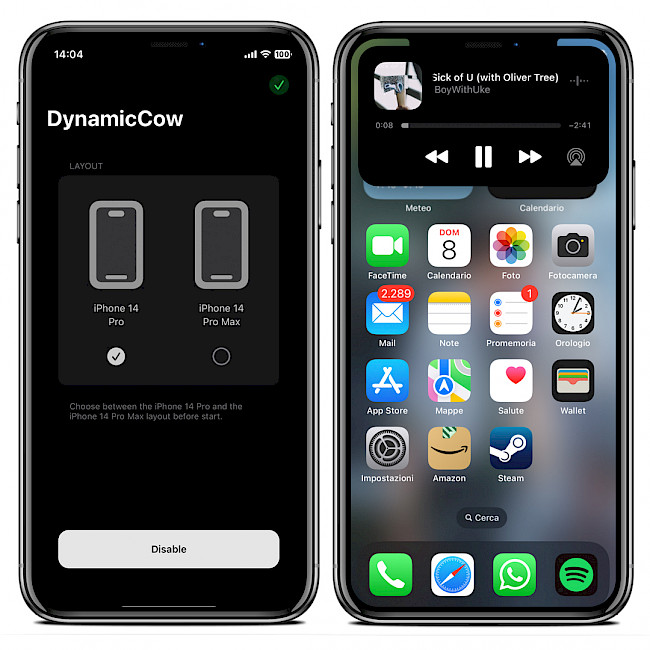 10. StatusMagic
StatusMagic is a small tool that allows you to customize the look of your iOS status bar without jailbreaking. Compatible with iOS 14 to iOS 16.1.2, StatusMagic offers a range of customization options including the ability to change the carrier text, clock text, and breadcrumb text. Additionally, it gives you the power to hide any desired icons in the Status Bar. If desired, you can also choose to leave these fields blank, effectively disabling those elements. All this is possible with MacDirtyCow exploit for iOS 14, iOS 15, and iOS 16.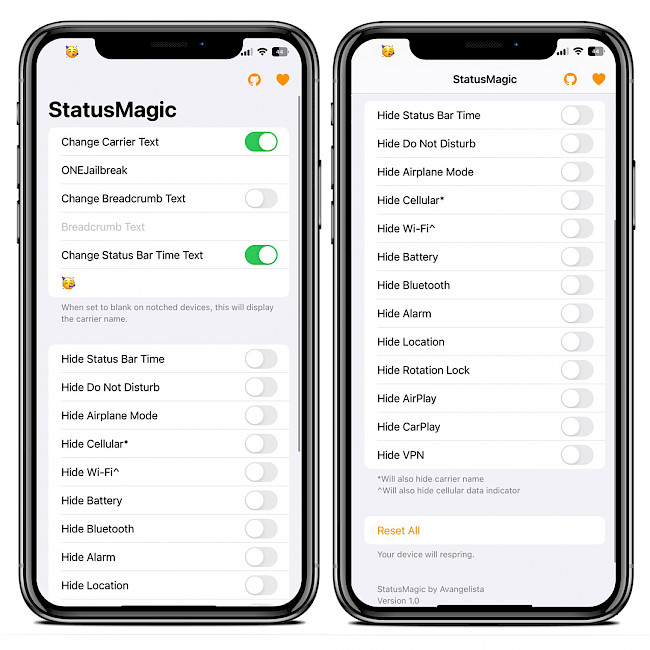 11. Blacklist
BlackList app provides a solution for unlocking personal and enterprise-signed apps that have been blacklisted on iOS 15 to iOS 16. These apps, often obtained from third-party app stores like Panda Helper or iOSGods, become inaccessible when their certificate is revoked. By leveraging the MacDirtyCow exploit, the Blacklist app enables you to bypass blacklist restrictions and continue using these apps without interruption on iOS 15 to iOS 16.1.2.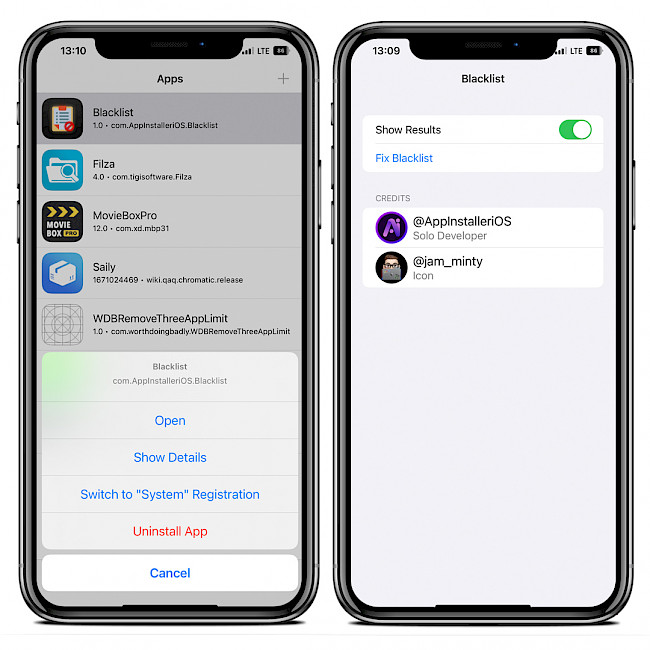 Post a comment