Run Sideloadly application on your PC or Mac.
Connect your iPhone or iPad to the computer via USB.
Load the IPA file into the app to begin the installation process.
Enter your Apple ID to sign the StatusMagic IPA file.
Click the "Start" button to begin sideloading the IPA file onto your device.
When prompted, enter the password for your Apple ID.
Open the Settings app from the Home Screen.
Navigate to "General" → "VPN & Device Management".
Click on the developer app associated with your email.
Tap "Trust" to allow the app to run.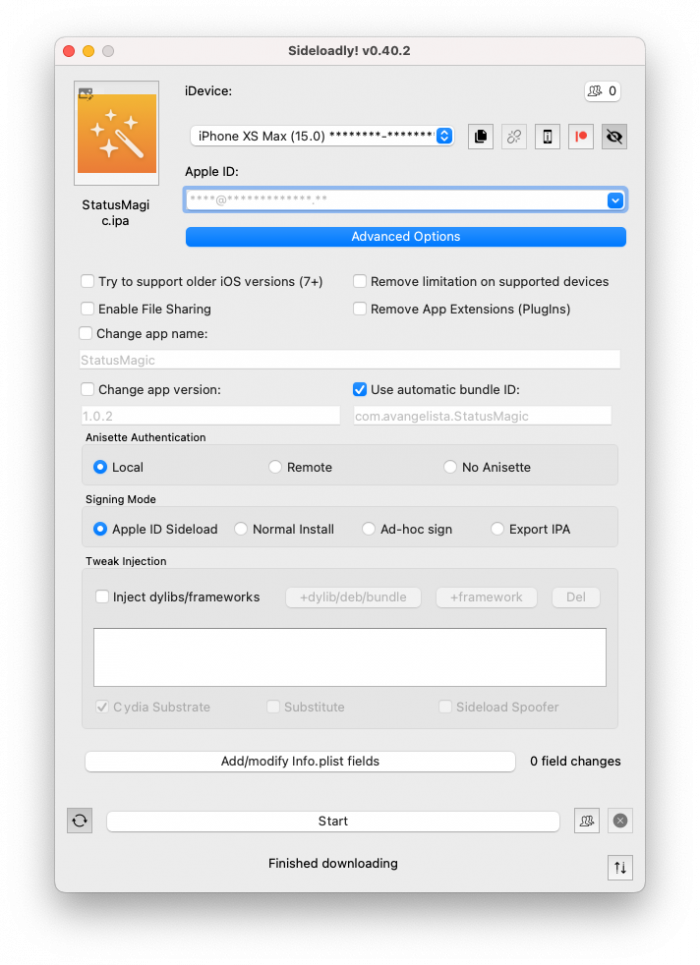 iOS 14: Install the app with TrollStore.
iOS 15.0 – 15.4.1: Install the app with TrollStore, AltStore​​​​​​​, or Sideloadly.
iOS 15.5 – 16.1.2: Install the app with AltStore or Sideloadly (excludes iOS 15.7.2 & 15.7.3).
iOS 16.2+: Not supported, and never will be.
Note: If you don't have a developer certificate, you can use your free Apple account to sign and install StatusMagic IPA and use it for up to 7 days before it needs to be re-signed.
What's new
Updated StatusMagic IPA to version 1.0.2.
Included StatusMagic + StyleOverrides IPA.
Fixed "Hide DND" on iOS 15.
Fixed issues on A12 devices.
Allow iOS 16.2 betas to open the app.
Carrier text will now change both primary and secondary cell lines.
Added option to force MDC if TrollStore is erroneously detected.
"Hide Battery" no longer an option on iPad due to issues.
Fixed VPN hiding.
Post a comment