Data Manager can backup and restore AppData on iOS 15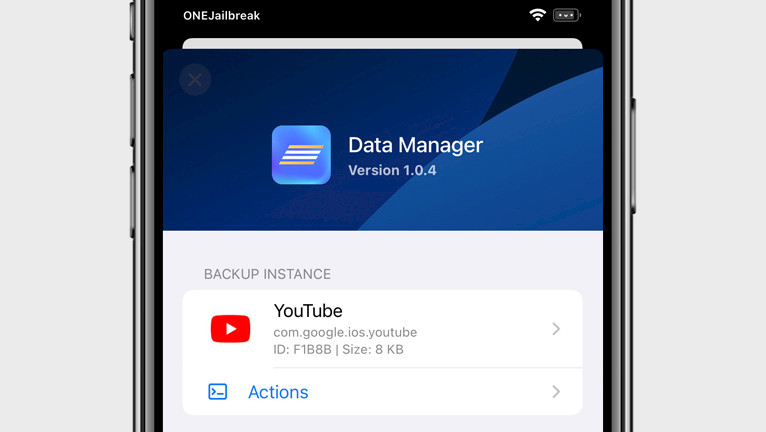 Sezo recently introduced a jailbreak tweak, offering users a seamless solution for backing up and restoring AppData from applications installed on their jailbroken iOS devices. Data Manager tweak has gained popularity for its extensive support, encompassing App Store, jailbreak, sideloaded, and even apps installed via TrollStore.
Add Data Manager Repo to your package manager and install the tweak:
What is Data Manager?
Data Manager is an app extension that empowers you to effortlessly back up, restore, organize, and personalize your app's data directly from your iPhone, eliminating the need for a computer. Seamlessly integrating with any app installed on your device, this tweak provides you with the convenience of backing up and restoring all your settings with just a single tap.
Initially launched as a free package, Data Manager tweak for iOS offers a range of valuable features; however, for enhanced functionality, the paid Pro version unlocks even more options, expanding your capabilities and maximizing your control over your app's data.
Once the installation of the Data Manager tweak is complete, it integrates with all the apps on your iPhone. To activate Data Manager, simply perform a long-press gesture on the screen using two fingers while you are within any application. This activation method ensures quick access to Data Manager's functionalities, allowing you to efficiently manage your app's data.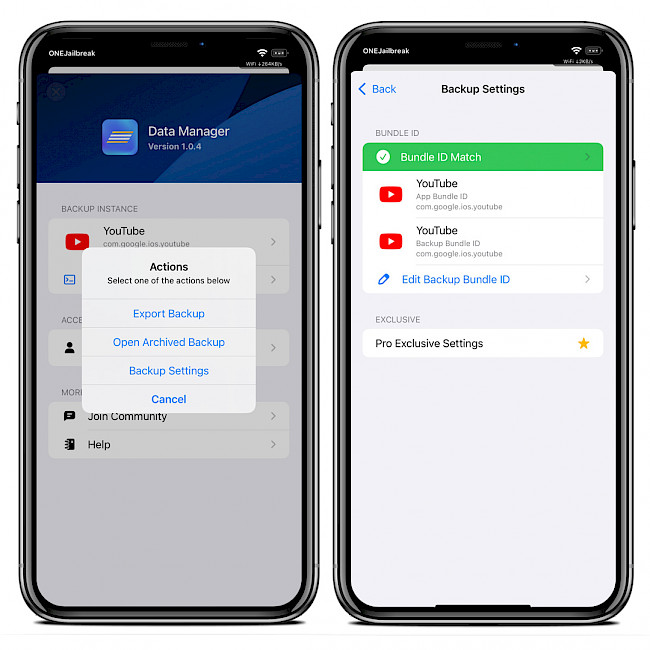 Data Manager is designed to provide effortless management of your app's data directly within the app itself. This versatile tweak is compatible with multiple environments, including jailbroken, non-jailbroken (sideloaded),and TrollStore setups. Whether you have a jailbroken device or prefer to sideload apps, Data Manager ensures seamless functionality and accessibility.
The free version of Data Manager provides essential functionality, enabling you to perform tasks such as backing up, viewing, and restoring your app's data. Currently, it may not be compatible with all apps, and I encountered difficulty activating it with sideloaded or TrollStore apps.
Nevertheless, I found that the Data Manager tweak functioned smoothly with apps installed from the App Store, allowing seamless backup and restoration of all data associated with those apps. While there are some limitations, Data Manager remains a reliable tool for managing your app data, particularly for apps obtained through the official App Store channel.
Full potential of tweak is enabled when purchasing Data Manager Pro. Say goodbye to restrictions and enjoy the freedom of creating, personalizing, and organizing your app's data without any limitations. Enhance your data security with encrypted backups, where you can encrypt your backup data using your own unique key. Forget the hassle of manual backups with the auto backup feature, ensuring that your data is backed up automatically.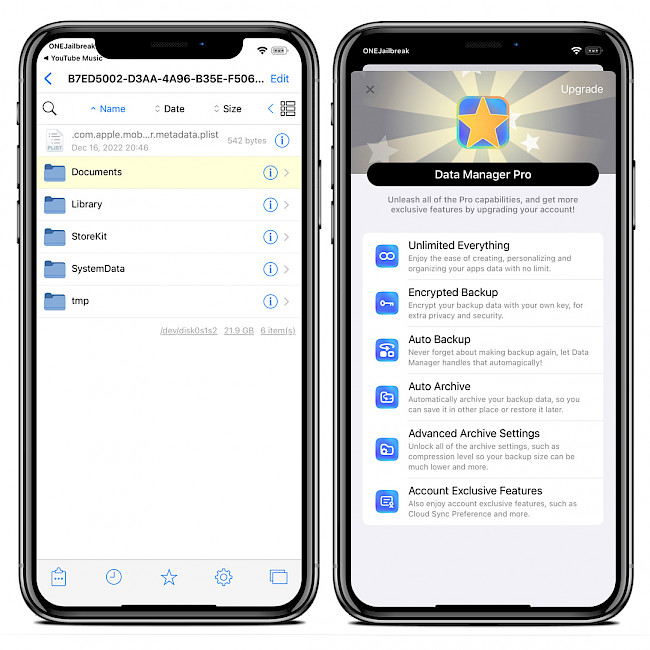 Safeguard your valuable backup data with the auto archive feature, allowing you to store it in other locations or retrieve it whenever needed. Dive into advanced archive settings, giving you control over compression levels to significantly reduce backup size without compromising data.
And that's not all, with Data Manager Pro, you gain access to exclusive features tailored to your account, including Cloud Sync Preference and more, providing you with a personalized and elevated data management experience. Data Manager tweak was designed for rootlets jailbreaks like Dopamine and Palera1n running iOS 15 and iOS 16.
Alternatively, if you're looking for other tools to backup and restore app data on iOS devices, there are several options available. One such option is the IAmLazy tweak, which provides similar functionality. Additionally, there are mobile applications like AppIndex or Apps Manager that offer comparable features for managing app data.
Add Repository
To download Data Manager, you must add the official Sezo's Repository to Sileo Sources. Add Data Manager Repo to your package manager and install this amazing tweak that allows you to easily back up, restore, organize, and personalize your app's data. Data Manager was released for rootless jailbreaks, and it should work with App Store, jailbreak, and TrollStore apps.
To install Data Manager tweak on your iOS with Sileo, follow those steps:
Open the Sileo app from the Home Screen.
Tap on the Sources tab, then select Edit button.
Add the following repository URL:


https://sezo.app

Find the Data Manager tweak and tap to download the package.
Sileo will ask you to respring the device to finish the installation.
There is no preference pane added to the Settings app.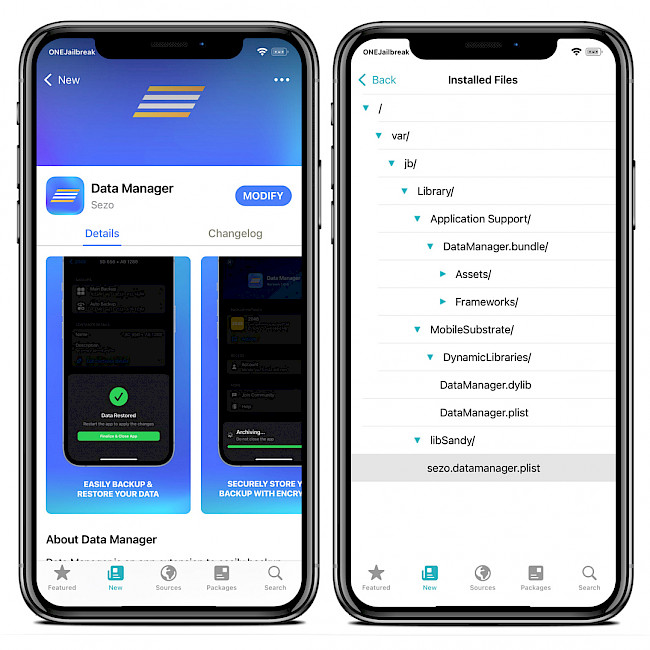 For added convenience, you can quickly add the repository to your preferred package managers (Cydia, Sileo, Installer, Zebra) by using the quick links provided at the top of this page. With just one click, you can easily add the repo to purchase Data Manager for iOS 15 – iOS 16.
What's new
Updated Data Manager to version 1.0.4.
Improved compatibility with sideloaded apps.
Bug fixes and other minor changes.
Improved backup process.
Optimized compression size of archives.
Post a comment