Bubble Apps enables quick bubbly shortcuts to apps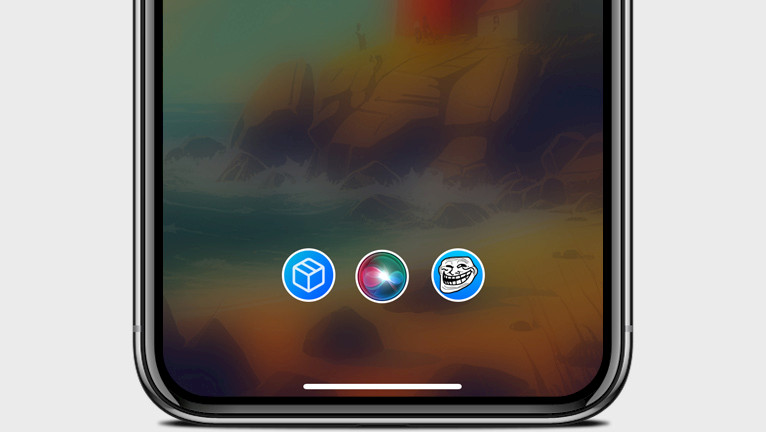 Accessing apps on a jailbroken device unquestionably adds an element of excitement compared to using a non-jailbroken one. Among the various tweaks that enable you to effortlessly launch apps from alternative locations beyond the Dock or Home Screen, Bubble Apps, crafted by 0xkuj, stands out as a standout choice. It offers support for all jailbreaks running since iOS 11 – iOS 15 including the rootless ones like Dopamine.
Add Bubble Apps Repo to your package manager:
What is Bubble Apps?
Bubble Apps stands out as an incredible jailbreak tweak, granting you seamless access to your cherished applications from any point on your device's screen. This ingenious tweak generates speedy, bubble-like shortcuts to your apps, making them conveniently accessible on both the Lock Screen and Home Screen. Remarkably, Bubble Apps is compatible with both rootless and rootful jailbreaks across iOS 11 all the way to the latest iOS 15.
Upon successful installation of the Bubble Apps tweak, a dedicated settings pane is seamlessly integrated into your Settings app. Within this intuitive interface, you can effortlessly enable or disable the tweak, customize its behavior and style to your liking, and configure the specific locations from which these bubble-like shortcuts can be conveniently accessed.
Additional settings encompass the ability to handpick particular apps for display, fine-tune bubble aesthetics (comprising round icons, frame colors, and dim behavior),confine bubble usage to the Lock Screen and Home Screen, designate apps for hiding the bubbles, and activate live badge updates. Bubble Apps works on both rootless and non-rootless jailbreaks.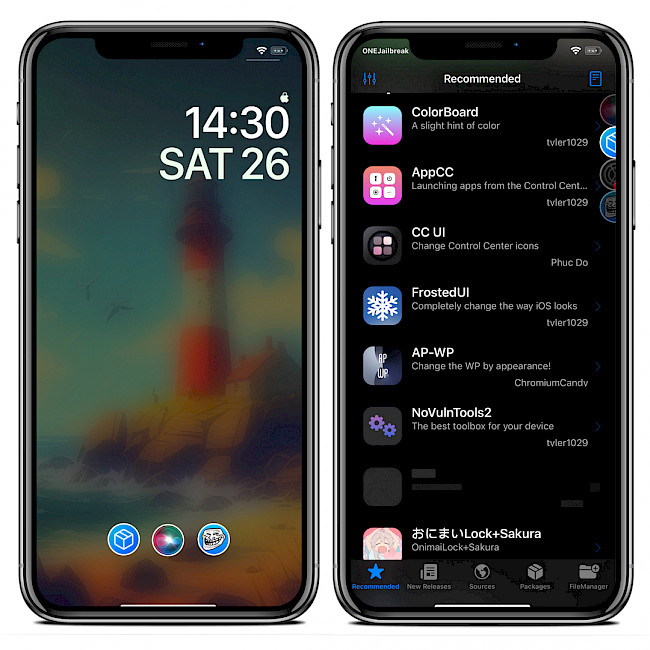 Furthermore, you can explore the experimental "Stick to Sides" feature, which causes bubbles to cling to screen edges when you cease dragging them. Bubble Apps tweak also offers comprehensive support for device orientation.
Choose from a range of in-app options accessible through a long-press on a bubble:
Hide NOW – Use this feature to conceal all bubbles associated with the current app until you perform a respring.

Lock Bubble Apps – Secure your bubbles, preventing them from being moved until unlocked. This feature also disables auto-positioning during device rotation. When disabled, bubbles slightly adjust their position when your device rotates, minimizing user errors when dragging apps from the bottom on iPhone X and later models (or similar devices).

Add Current App to Blacklist – Instantly add your currently launched app to your blacklist, effectively hiding your bubbles when using that specific app. You can remove it from your settings (Hide in specific apps) to revert this option.

Save Current Position – Save the current arrangement of your bubbles, eliminating the need to rearrange them after every respring or jailbreak.

Aligning Options (WiP) – This feature is still under development, but will allow you to align your bubbles either horizontally or vertically based on the button you press.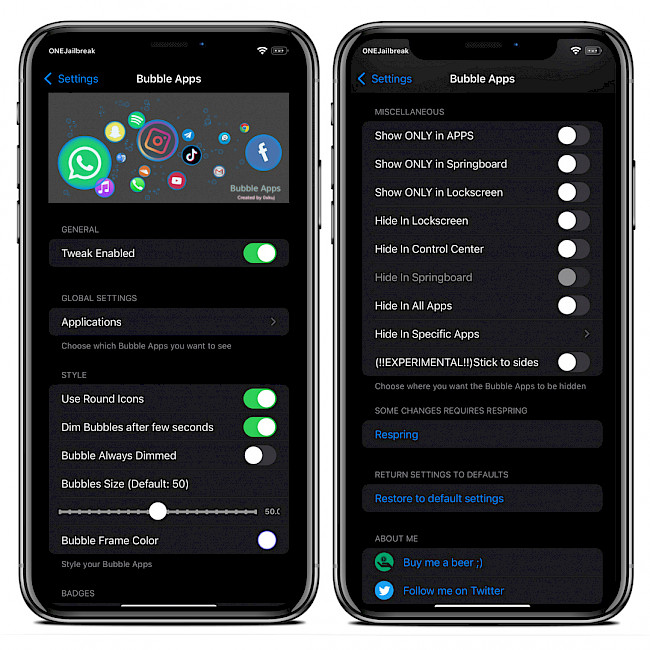 Bubble Apps is an exceptionally well-crafted tweak compatible with iOS 11 through iOS 15, elevating your daily iPhone experience with a distinctive touch. The ability to swiftly launch apps from anywhere on your device adds an enjoyable and efficient dimension to your usage. While the tweak does come at a cost of $0.99, it's a reasonable and fair price for the value it provides.
Alternatively, you may want to explore tweaks like Rena (open favorite apps from Lock Screen),QuickActions (replace Quick Action buttons),or JellyLock Reborn (adds an app launcher to Lock Screen). Each of these jailbreak tweaks provides a unique approach to accessing your favorite applications shortcuts directly from Lock Screen on your jailbroken device.
Add Repository
Bubble Apps tweak can be purchased from Havoc Store. To install the amazing tweak to add quick bubbly shortcuts to your apps on your iPhone running iOS 11 to iOS 15, simply add the official Bubble Apps Repository to your package manager. Bubble Apps tweak supports rootful and rootless jailbreaks, including the most popular, like Palera1n and Dopamine.
To install Bubble Apps tweak on your jailbroken iOS device, follow these steps:
Open the Sileo app from the Home Screen.
Tap on the Sources tab, then select Edit.
Add the following repository URL:


​​​​​​​https://havoc.app

Install Bubble Apps package from the new repository.
To apply all changes, respiring your iPhone.
Once installed, Bubble Apps tweak can be enabled from the Settings app.​​​​​​​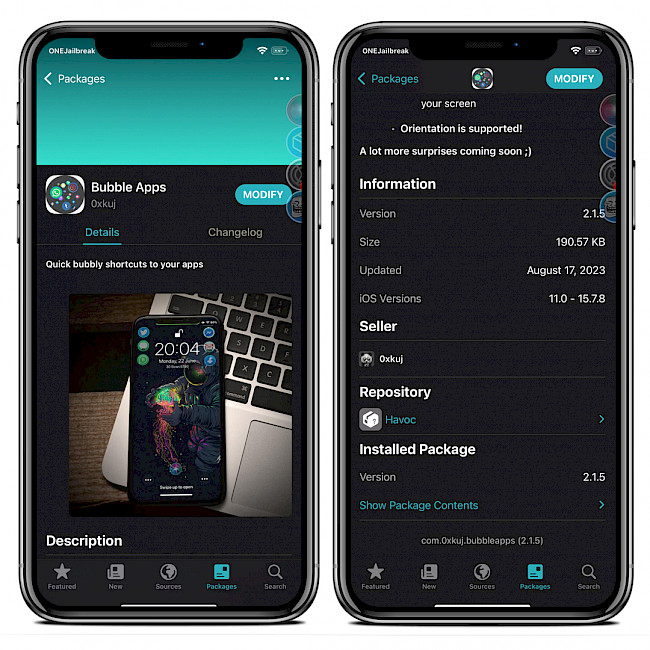 ​​​​​​​
For added convenience, you can quickly add the repository to your preferred package managers (Cydia, Sileo, Installer, Zebra) by using the convenient quick links provided at the top of this page. With just one tap, you can easily add the repo and download Bubble Apps.
What's new
Updated Bubble Apps to version 2.1.5.
Added fix for bubbles in calls.
Added support for rootless jailbreaks.
Added altlist as dependency for rootless jailbreaks.
Removed libcolorpicker as dependency for rootless jailbreaks.
Post a comment