JellyLock Reborn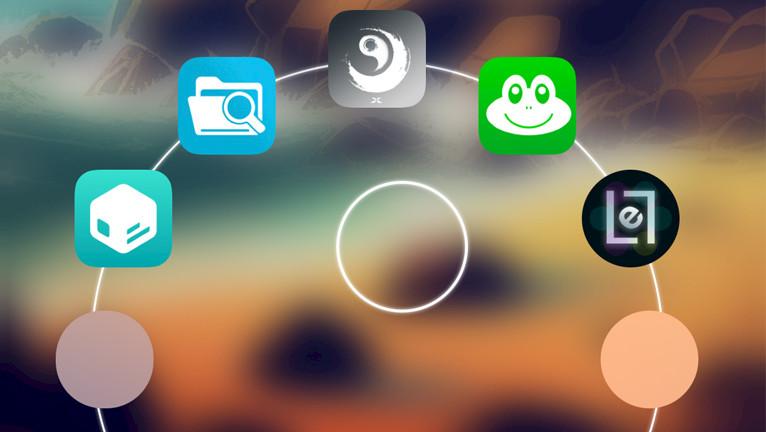 JellyLock was a very popular tweak designed for jailbroken iPhones, enabling to use an Android-inspired app launcher from the Lock Screen on iOS 7. However, JellyLock Reborn aims to provide the same features for iOS 14 – iOS 15 with a touch of elegance to your Lock Screen, enabling you to access your favorite apps quickly and easily.
Add JellyLock Reborn Repo to your package manager:
What is JellyLock Reborn?
JellyLock Reborn is a jailbreak tweak designed for iOS 14 to iOS 15, aimed at improving the Lock Screen experience. With a stunning design inspired by the original JellyLock for iOS 7 and JellyLock Unified for iOS 9, it offers users an application launcher that is both intuitive and visually appealing. The latest version of the tweak supports Palera1n and XinaA15.
Once you have successfully installed the JellyLock Reborn tweak, you will notice that a dedicated preference pane is added to your Settings app. This feature allows you to have full control over the customization of your JellyLock Reborn shortcut appearance on your Lock Screen. From this pane, you can enable the tweak, and personalize the appearance of the shortcuts. Additionally, you can also assign favorite apps to the wheel launcher.
JellyLock's functionality is based on a circular unlock view that can be easily accessed by touching the icon on the Lock Screen. Upon activation, you are presented with an intuitive menu that allows you to access up to 5 custom apps and 2 custom shortcuts. This menu is designed to make accessing your frequently used apps quicker and more convenient than ever before.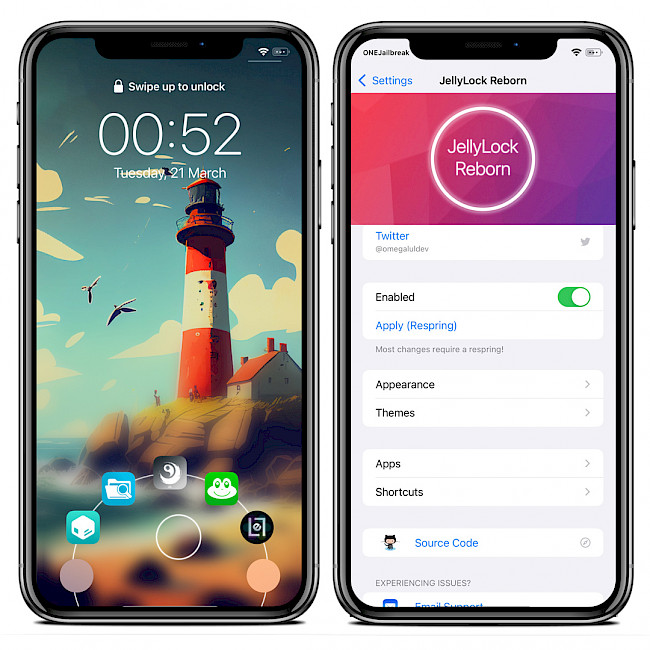 JellyLock Reborn offers a wide range of customization options that can be accessed from the Appearance section of the tweak. One of the most notable options is the ability to adjust the grabber size, which enables you to open apps with greater ease and convenience. Additionally, you can disable background blur, hide quick action buttons, and change colors.
Furthermore, to its robust customization options, JellyLock Reborn also allows you to change the default shortcut actions that are available on the Lock Screen. By default, these shortcuts are assigned to Camera and Flashlight, but JellyLock Reborn gives you the flexibility to change them to unlock, play, none, or even Sentinel (when the tweak is installed).
On top of that, JellyLock Reborn takes customization to the next level by offering support for themes that allow to further tailor the Lock Screen experience. These themes provide additional control over the appearance and functionality of the tweak. However, it is important to note that none of these themes come preinstalled with the JellyLock tweak for iOS 15.
JellyLock Reborn was released as an open-source project by Megadev and is available for download through the GitHub repository. The source code of the tweak was written in both Objective-C and Logos programming languages. By making the source code available to the public, Megadev has provided a unique opportunity for developers to update the tweak.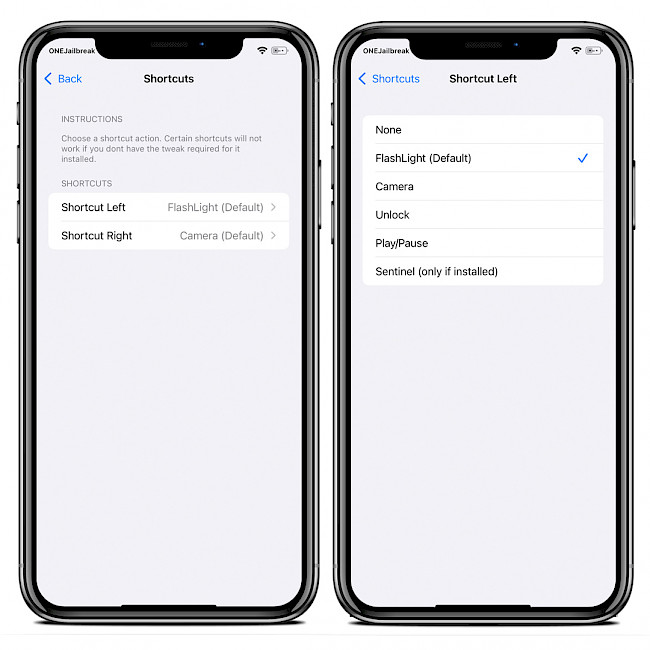 JellyLock Reborn has become a popular choice among jailbreak enthusiasts, and its availability as an open-source project makes it an even more attractive option for those looking to enhance the functionality and aesthetics of their Lock Screen. Moreover, the tweak is now available for free, further increasing its appeal to jailbreak users running checkra1n, Palera1n, or XinaA15.
Add Repository
JellyLock Reborn was released as a free package available for download through Havoc Repository. Add JellyLock Reborn Repo to your package manager and install the Android inspired Lock Screen App launcher for iOS 13 – iOS 15. Initially, JellyLock Reborn was released as a paid package and was available for $1.99. However, the developer has since made the tweak completely free of charge, allowing users to enjoy all of its features without any cost.
To install JellyLock Reborn tweak on iOS device with Cydia, follow those steps:
Open the Cydia app from the Home Screen.
Tap on the Sources tab, then select Edit button.
Add the following repository URL: https://havoc.app
Find the JellyLock Reborn tweak and tap to download the package.
Cydia will also install all required libraries.
From the Settings app, access JellyLock Reborn preferences.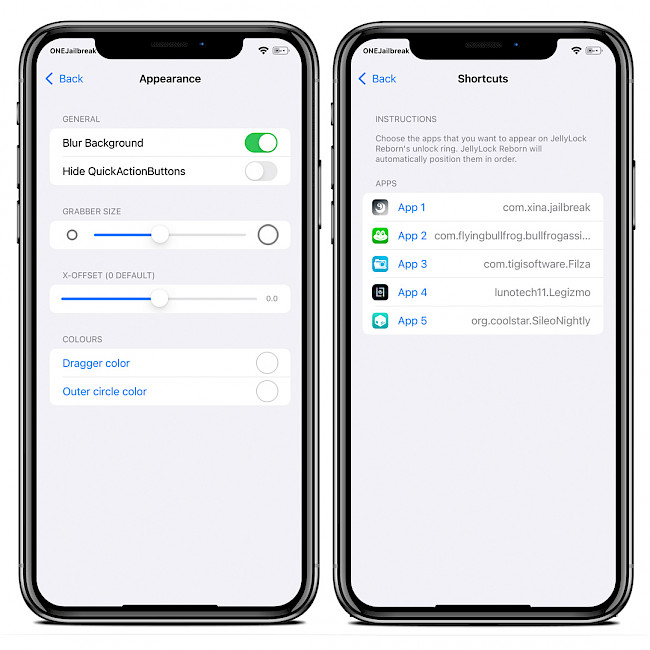 Alternatively, please use the quick links available at the top of this page to add the repository to your favorite package manager (Cydia, Sileo, Installer, Zebra) with just one tap.
What's new
Updated JellyLock Reborn to version 1.1.
Added x-Offset option.
Display selected app names in preferences.
Fixed apps randomly resetting.
Added themes option in preferences.
Fixed right shortcut not disappearing when set to none.
Sponsored links
Post a comment