BHTwitter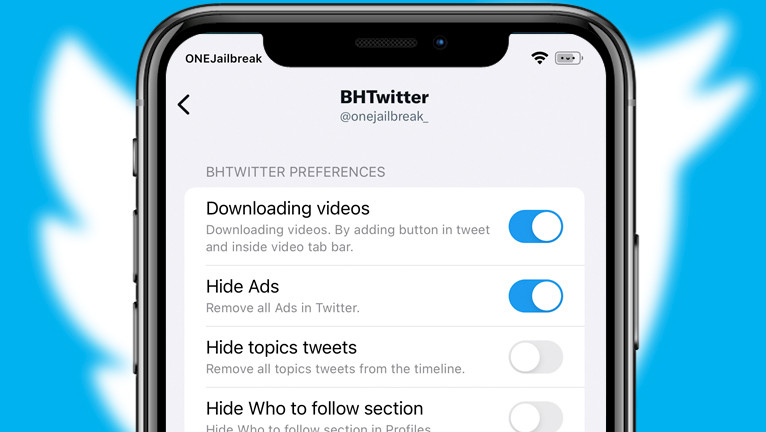 Twitter app leaks some features that can be brought to life by installing BHTwitter. With this tweak, you can access various options and customization settings that are not available in the Twitter app, allowing you to fully optimize usage of the app. Download BHTwitter IPA or a standalone tweak for jailbreak and enhance the Twitter app on iOS 15.
Install BHTwitter IPA
What is BHTwitter?
BHTwitter is a free iOS tweak that enhances your overall experience while using Twitter. With a plethora of features, it allows you to remove ads, open links in Safari, enable FLEX, and access a free undo tweet and reader mode. With BHTwitter tweak, you can streamline your Twitter app for iOS 15 usage and have a better experience, by enabling some great features.
The tweak is seamlessly integrated into the native Twitter app. It was initially released as a jailbreak tweak called BHTwitter, but it is also available for TrollStore with embedded entitlements as well as an IPA package that can be sideloaded on any iDevice. Access all the BHTwitter available options conveniently from Twitter's "Settings and Privacy" section.
BHTwitter provides you with a wide range of options to customize the official Twitter app downloaded from the App Store. You can toggle various preferences, including the ability to remove all ads, hide topic tweets, the "Who to follow" section, and the "Topic to follow" section. Additionally, add a button to tweet to download videos, disable video player captions, enable voice feature in tweets and DM, enable video zoom feature, and much more.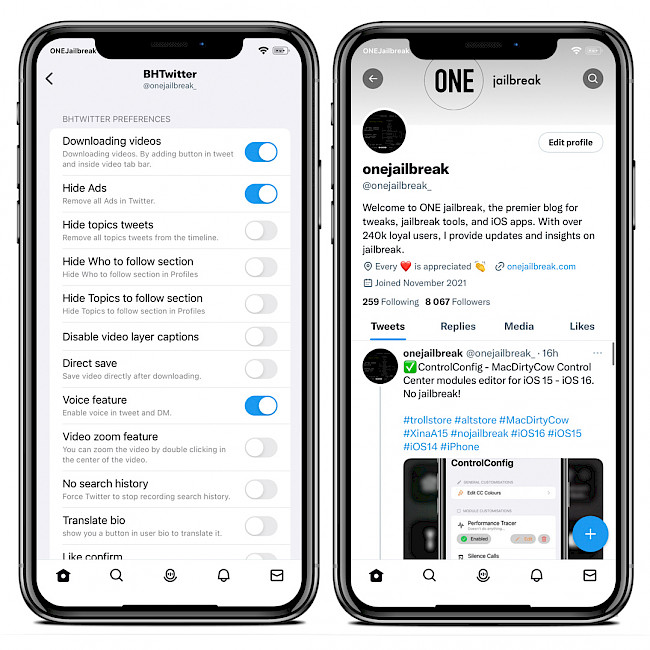 With BHTwitter installed, it empowers you to customize Twitter according to your preferences. In addition to the options mentioned earlier, you can also enable the Twitter Circle feature, remove URL tracking, open links in Safari browser, hide the space bar, copy and translate bio information, force Twitter to remove search history, or disable sensitive Twitter warnings.
These additional tweaks provide even more ways to enhance your Twitter usage. BHTwitter tweak adds also an option to show user follow confirmation and save a tweet as an image, by long pressing on the Twitter Share button or locking Twitter app with a passcode for authorized access only. These additional tweaks provide even more ways to enhance your Twitter usage.
Note: BHTwitter tweak was created for iOS 15 and above, and will not work on iOS 14.
BHTwitter is a gateway to enjoying some premium Twitter Blue features for free. With BHTwitter, you can enhance your Twitter experience with an array of exciting functionalities. Say goodbye to accidental tweets with the ability to undo your posts after sharing. Immerse yourself in a seamless reading experience by activating the reader mode.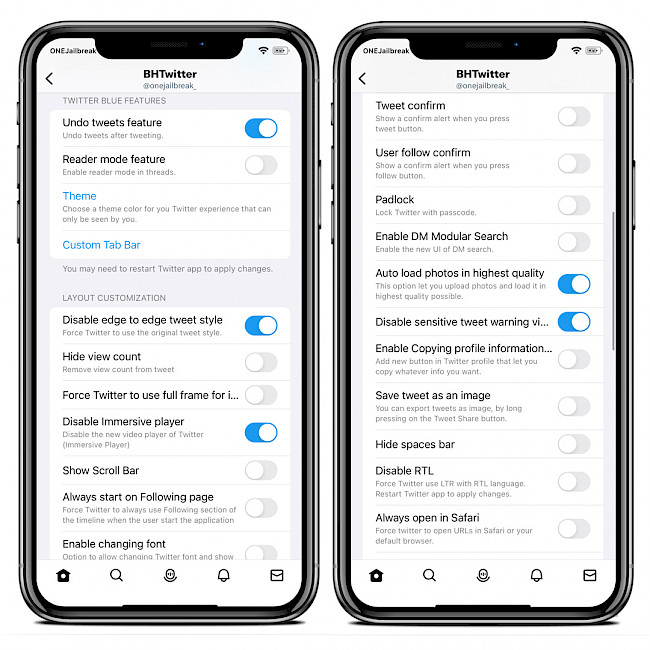 Personalize your Twitter interface by selecting a theme color that suits your style, and give your navigation a touch of uniqueness by customizing the Tab Bar icons, including Home, Explore, Spaces, and more. Discover the freedom of premium Twitter features with BHTwitter for iOS 15.
Last but certainly not least, the BHTwitter tweak allows you to customize the layout of your Twitter app. With this feature, you can change the app font to any installed system font, remove the view count from tweets, disable the edge-to-edge tweet style, or always start on the following page. All these tweaks are available from the single BHTwitter preference page.
BHTwitter was developed and released as an open-source project by Bandar Helal and is available through a GitHub repository. The tweak's source code is written in multiple programming languages, including Objective-C, Logos, and Swift. By making the code publicly available, BHTwitter encourages developers to contribute to the project and improve Twitter.
Download BHTwitter IPA
BHTwitter IPA can be sideloaded onto your iPhone using an IPA installer like Sideloadly (available for Windows and macOS) or SideStore the on-device IPA signing tool for iOS 15 – iOS 16. Both methods allow you to install BHTwitter IPA on your non-jailbreak devices.
To install BHTwitter IPA on an iOS device using Sideloadly, follow these steps:
Download BHTwitter Rocket IPA from the link below.

Run Sideloadly application on your PC or Mac.
Connect your iPhone or iPad to the computer via USB.
Load the IPA file into the app to begin the installation process.
Enter your Apple ID to sign the Instagram BHTwitter IPA file.
Click the "Start" button to begin sideloading the IPA file onto your device.
When prompted, enter the password for your Apple ID.
Open the Settings app from the Home Screen.
Navigate to "General" → "VPN & Device Management".
Click on the developer app associated with your email.
Tap "Trust" to allow the app to run.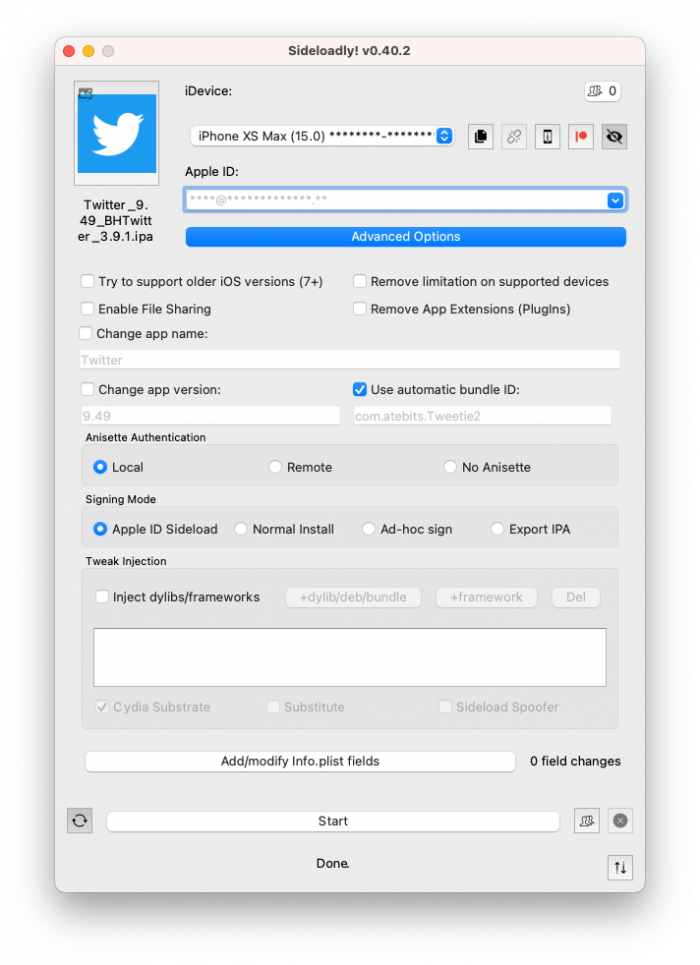 Note: If you don't have a developer certificate, you can use your free Apple account to sign and install Instagram BHTwitter IPA and use it for up to 7 days before it needs to be re-signed. What's more, you can sideload the IPA also with TrollStore on iOS 15 – iOS 15.4.1.
Add Repository
BHTwitter was released as a DEB package that can be easily installed on a jailbroken device. It was previously available through the Havoc Repository; however, for unknown reasons, it has since been removed. Despite this setback, you can still install the tweak on iOS 15 – iOS 16. On rootless jailbreaks, use the preinstalled version of the tweak in BHTwitter IPA files.
To install BHTwitter DEB on your iPhone with Sileo, follow the steps:
Open Sileo app from the Home Screen.
Tap on the Sources tab, then select Edit button.
Add the following repository URL: https://havoc.app
Download BHTwitter tweak for your device.

Share the downloaded DEB file with Sileo app.
Tap on "GET" and install BHTwitter package.
Access the BHTwitter tweak from Twitters Settings.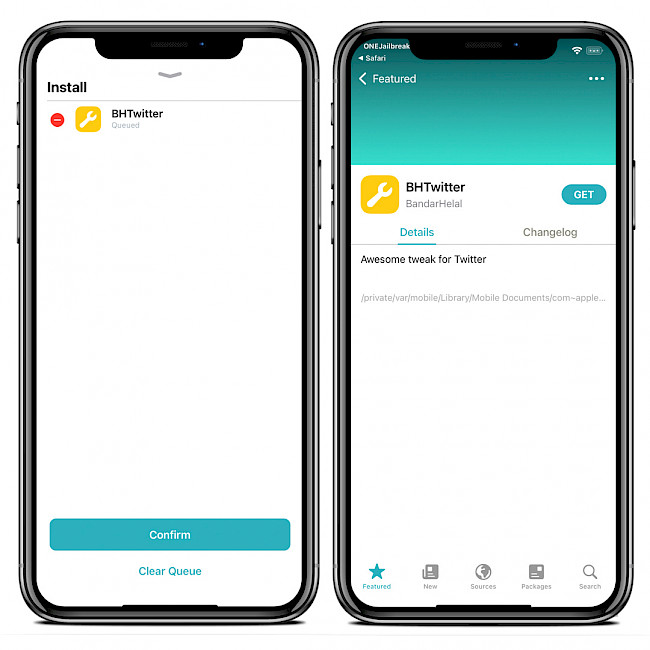 What's new
Updated BHTwitter to version 4.0.
Updated Twitter to version 9.63.
Fix crash with TrollStore.
Add a new option to show the scroll bar again.
Remove tweet source option.
Add new feature to disable the new video player.
New option to Remove tracking params from tweet URLs.
New option to Add forcing tweets to use full-frame images.
Move Font hooking to Runtime.
New option to hide views count.
Fix save tweet as image issue.
Sponsored links
Post a comment