Open the downloaded file in the Files app.
Send the Ra1nCloud TIPA to the TrollStore app.
Access the installed Ra1nCloud for iOS from the Home Screen.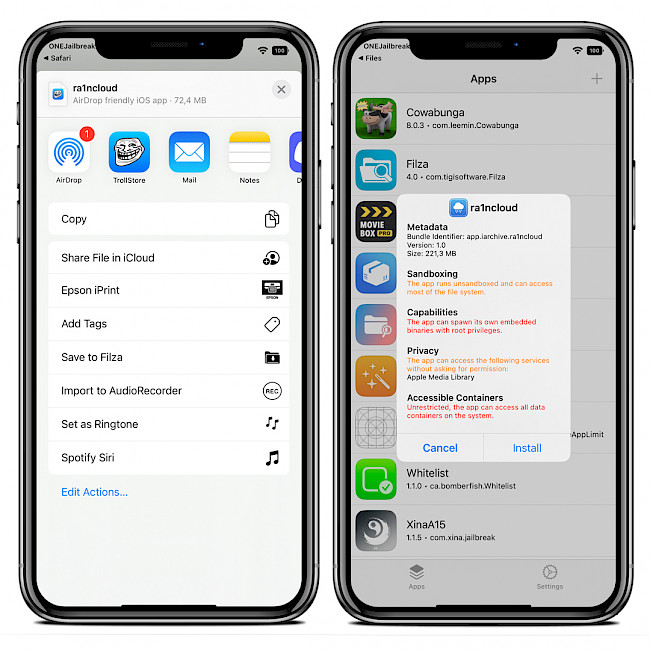 What's new
Updated Ra1nCloud IPA to version 0.4.
Automatic trustcache regeneration and bugfixes.
Fix a bug where iDownload would not restart.
Fix for deep sleep bug by killing iDownload and oobPCI after jailbreaking.
Add options for uninstall, respring and TrustCache regeneration.
Exploit bug fixes.
Fix panic on iOS 15.2 – iOS 15.3.1.
Automatic bootstrap after jailbreak.
Post a comment