kok3shi Jailbreak for iOS 9.3 - iOS 9.3.6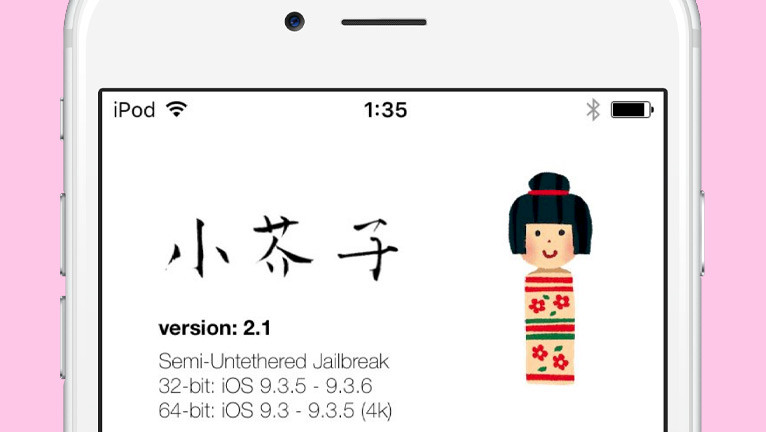 When we are still waiting on the first jailbreak to support iOS 15, the community is developing more and more jailbreak tools for older iOS releases. kok3shi is a 2-year jailbreak for iOS 9 that adds for the first time support for A9 devices.
Download kok3shi IPA
What is kok3shi?
kok3shi jailbreak is an app to install Cydia on iOS 9.3.5 - iOS 9.3.6 on 32-bit devices (A5-A6X), and iOS 9.3 - iOS 9.3.5 on 64-bit devices (A7-A9). After years this is the first jailbreak supporting A9 devices running iOS 9.3.5 / 9.3.4. kok3shi works also on iPhone SE or iPhone 6S.
Once installed, the jailbreak app will exploit the iOS firmware and install Cydia as the default package manager on your device. With Cydia, you can add new repositories and download tweaks and apps for your iPhone or iPad. This is a tool for iOS 9.3.x semi-untethered jailbreak.
It means that you need to sign and sideload (install) the kok3shi IPA file of the jailbreak on your device and re-jailbreak each time when you will restart your iPhone, or shut it down.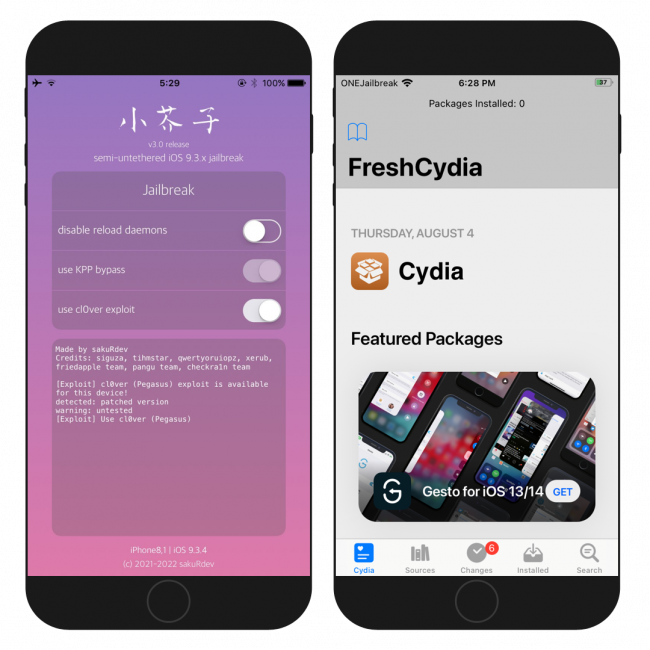 kok3shi uses Phoenix kernel exploit by @s1guza and @tihmstar or if selected the cl0ver exploit by @Siguza to access reed and write on the device and install Cydia and other libraries running in the background. The jailbreak was released in 2021, but support for A9 came in May 2022.
If your device is not supported the kok3shi jailbreak will not open. This is a great alternative for jailbreaks like Phoenix, home depot, or recently released open-source p0laris.
Supported devices
64-bit devices
iPhone 5s, iPhone 6, iPhone 6 Plus
iPhone 6s, iPhone 6s Plus, iPhone SE
iPad Air, iPad Air 2
iPad Pro 12.9-inch, iPad Pro 9.7-inch
iPad mini 2, iPad mini 3, iPad mini 4
iPod touch 6G
32-bit devices
iPhone 4s, iPhone 5, iPhone 5c
iPad 2, iPad 3, iPad 4
iPad mini
iPod touch 5G
How to install kok3shi IPA
kok3shi Jailbreak is released as an IPA package that needs to be sideloaded on your iPhone or iPad with a tool like Sidelaodly. AltStore doesn't support iOS 9. For purposes of this how-to, we will sign and install the kok3shi IPA using the Sideloadly app and a free developer certificate.
Sideload kok3shi IPA file
Sideloadly is as easy to use as Cydia Impactor alternative and it allows you to sideload IPA files. No matter if you downloaded the macOS or Windows version, the workflow is the same.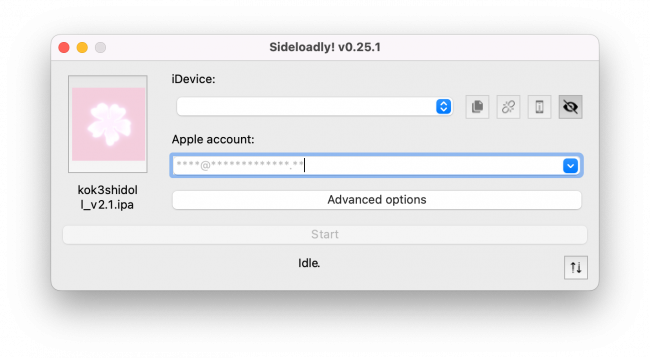 Step 1. Open Sideloadly application.
Step 2. Connect your iPhone / iPad to the computer via USB.
Step 3. Click on the IPA icon to select the kok3shi IPA to sideload.
Step 4. Enter your Apple ID to sign IPA file.
Step 5. Click the Start button to install the IPA file on your device.
Step 6. Provide the password for your Apple ID.
After the file is verified and installed on your iPhone or iPad it's required to allow using apps from a developer account connected with your Apple ID. To allow the app to run go to Settings.
Step 7. Open Settings app from the home screen.
Step 8. Navigate to General → VPN & Device Management.
Step 9. Click on the developer app with your e-mail.
Step 10. Tap on Trust to allow the application to run.
Source Code
kok3shi Jailbreak was never released as an open-source project but on the developer GitHub Repository you can find what patches are used in this jailbreak and view the source code. All components are written in the following languages 73.4% C and 26.6% Objective-C.
What's new
Updated to version 3.0.
Revamped user interface.
Improvement of jailbreak flow.
Implemented cl0ver exploit on all A7/A9 9.3.4 devices.
Potential support for 64-bit devices on iOS 9.2.
Fixed daemon loading problems.
Added support for A9 devices.
Removed the KPP bypass.
Re-added Cydia installation.
Improved loading of JB daemons.
Added 32-bit support (init).
Sponsored links
Post a comment