FileSwitcherPro: modify hidden iOS preferences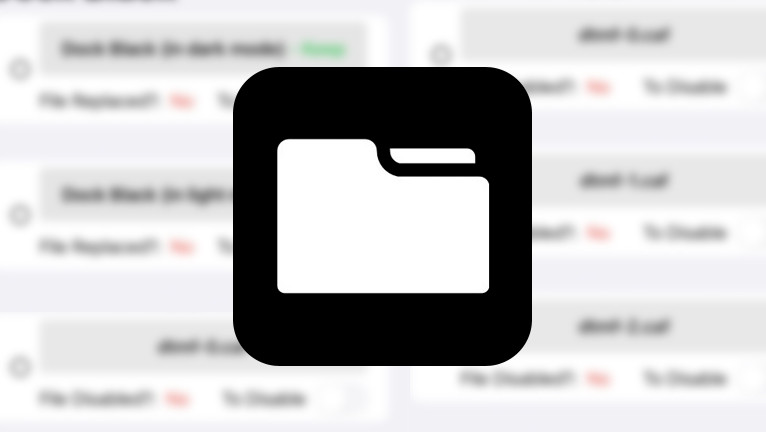 MacDirtyCow exploit was used already by the jailbreak community to achieve many improvements to iOS 14 – iOS 16.1.2. FileSwitcherPro brings system modifications to the next level by allowing users to replace all kinds of .plist configuration files.
Install FileSwitcherPro IPA on your iPhone:
What is FileSwitcherPro?
FileSwitcherPro is one of the best tools to modify system files on iOS 14 – iOS 15.7.1 and iOS 16 – iOS 16.1.2 using the MacDirtyCow exploit without jailbreak. It comes with some predefined categorized settings, but you can modify any file on your file system including .plist.
Once FileSwitcherPro IPA is sideloaded on your iDevice it will be available from the Home Screen. Be aware that FileSwitcherPro does not work and newer will on iOS 15.7.2 and iOS 16.2 and newer because the MacDirtyCow exploit was fixed in those releases.
FileSwitcherPro is a popular tool for editing .plist files in iOS without jailbreak. These files contain configuration data, which can be modified to personalize the Home Screen, change the carrier name, remove status bar icons, alter the colors of the control center, notifications, remove dock, and folders backgrounds, among other things. This is the successor of FileSwitcherX.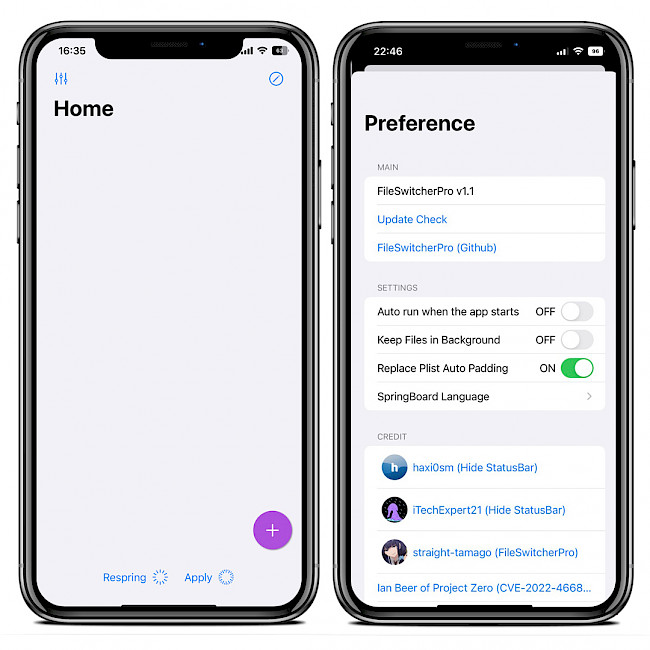 The tool comes with some prebuilt configuration options for quick access. Default items include tweaks for SpringBoard, Keyboard, Camera, Dial, and toggles to disable some system sounds.
Add shortcuts to the FileSwitcherPro Home Screen for quick access. Customize features such as disabling the Home Bar and Switcher background blur, hiding the shortcut banner, and setting a custom color for the Dock, Folder, and control center modules.
Additionally, FileSwitcherPro allows you to easily alter text for the carrier name, beta alert, and notification center, remove the "no older notifications" message, customize the system version, and switch or disable system sounds for Camera, keyboard, charging etc.
One of the biggest key benefits of FileSwitcherPro is the possibility to create own system modification shortcuts. Easily add your own items with designated file locations and overwrite options, such as disabling or replacing files. This feature is reserved for advanced users.
The optimal method to modify a .plist file is to use a file manager such as Filza compatible with TrollStore or Santander that was updated to support MacDirtyCow exploit. These tools enable you to navigate the file system and alter values in .plist files. Simply copy the files to the Documents directory, make any necessary modifications, and load them into FileSwitcherPro.
FileSwitcherPro was released as an open source project with source code released through GitHub Repository. This facilitates collaboration, enabling developers and stakeholders to make contributions to the project, report bugs, or even create their own versions of the project.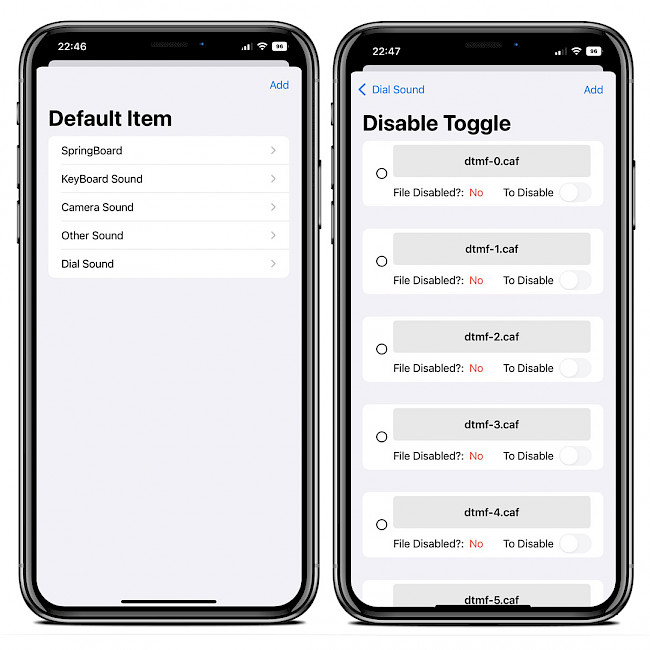 On jailbroken devices, try Flex 3 for easy modification of both system and third-party app settings. With no coding experience required, utilize one of the over 30,000 community-submitted patches instead of hacking the app. It's compatible with iOS 9 to iOS 15 jailbreaks.
Download FileSwitcherPro IPA
FileSwitcherPro IPA can be sideloaded on your device with tools like Bullfrog Assistant, Esign, SideStore, AltStore, or TrollStore. For purposes of this installation guide we will use Sideloadly. Install FileSwitcherPro IPA file on your non-jailbreak devices to modify iOS settings.

iOS 14: Install the app with TrollStore.
iOS 15.0 – 15.4.1: Install the app with TrollStore, AltStore​​​​​​​, or Sideloadly.
iOS 15.5 – 16.1.2: Install the app with AltStore or Sideloadly (excludes iOS 15.7.2 & 15.7.3).
iOS 16.2+: Not supported, and never will be.
To install FileSwitcherPro IPA using Sideloadly on iOS, follow these steps:
Download FileSwitcherPro IPA from the link below.

Run Sideloadly application on your PC or Mac.
Connect your iPhone or iPad to the computer via USB.
Load the IPA file into the app to begin the installation process.
Enter your Apple ID to sign the FileSwitcherPro IPA file.
Click the "Start" button to begin sideloading the IPA file onto your device.
When prompted, enter the password for your Apple ID.
Open the Settings app from the Home Screen.
Navigate to "General" → "VPN & Device Management".
Click on the developer app associated with your email.
Tap "Trust" to allow the app to run.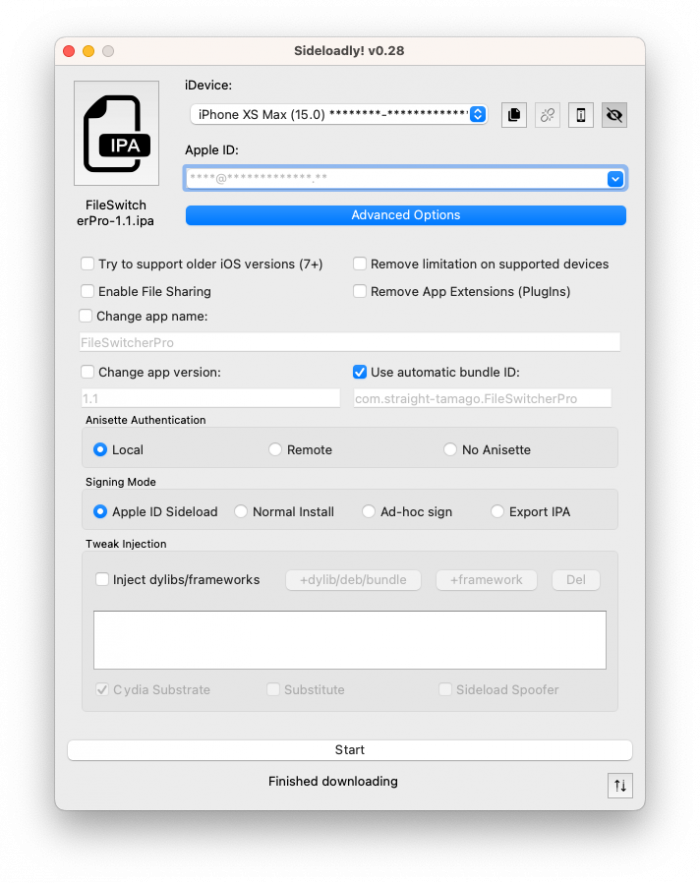 What's new
Updated FileSwitcherPro IPA to version 2.4.
Included FileSwitcherPro IPA version 1.2.
Fixed Plist padding bug.
Fixed Notification.
Edit Nomination Center Title.
Edit No older notifications.
Edit System Version.
Hide Status Bar.
Post a comment