Santander File Manager for iOS 14 and iOS 15

qbap |
iOS Apps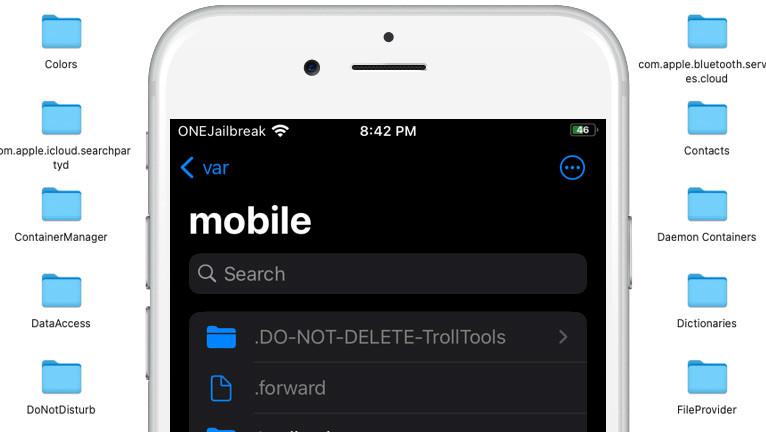 In the jailbreak community, everyone knows the legendary Filza File Manager that is with us almost from the beginning. Serena started working on her enhanced File Manager for iOS that can run on jailbroken devices. Santander is created in Swift language.
What is Santander?
Santander is a new File Manager for iOS that allows you to view through iOS file system, created files and folders, edit file permissions, search for files, etc. It's not as advanced as Filza File Manager is, but it's a great project that the development process you should follow.
As for now, the project is in early development state, but it can already work as a full-featured File Manager for iOS devices. At least when you require some basic file manager options such as moving/deleting/coping/creating files, viewing text files, navigating through directories, etc.
Santander promises to deliver better iPad support, with a sidebar that allows you to create groups and add paths to the group to easily switch between paths. Better sorting, with 6 ways to sort as well as choosing between ascending / descending order, and a better user interface, by using APIs for iOS 14+ which make the app more modern, efficient, and system-looking.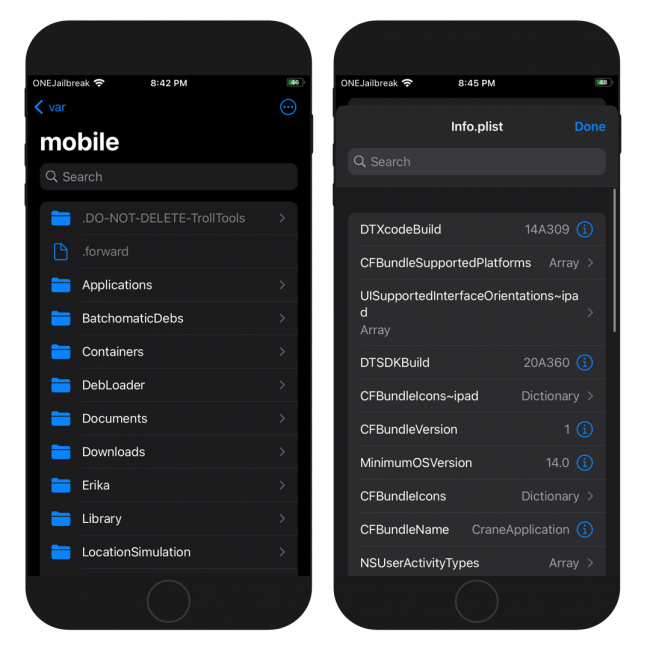 It offers a built-in search engine with an option to specific queries such as path type, if the path is a symbolic link / directory / file, etc. Santander File Manager displays useful information in the Path Information View, offers drag and drop support, an included Text Editor and Audio Player.
The Santander's text editor offers options to edit font and font size, as well as background / text color and other options. The developer also included a simple theming engine, where you are able to change tint color, Table View Style, and toggle dark or light appearance.
Using Santander File Manager you can also view images, share files with other apps, or AirDrop them to your macOS, decompress archives, and create directories bookmarks for quick access. On top of that, set the default or last location to open with app launch.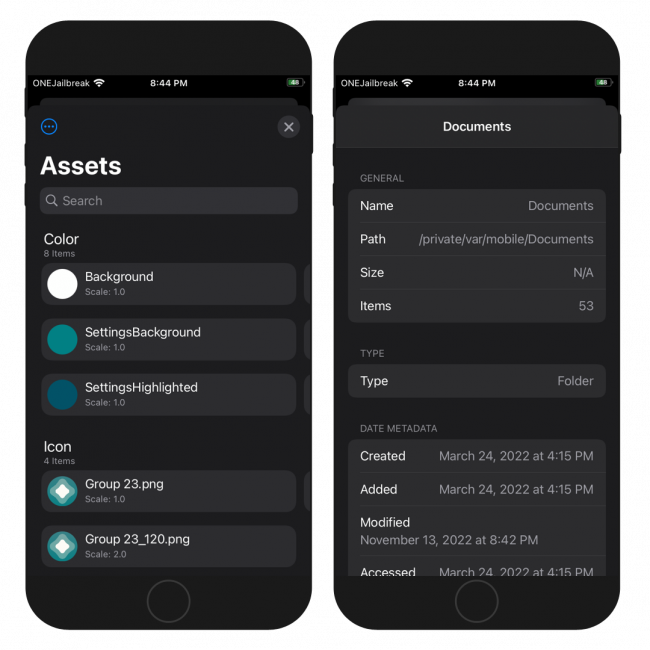 Santander File Manager for iOS was released as an open source project under MIT license with all files listed through GitHub Repository. Feel free to fork the project and participate in the development. Santander was written in Apple's Swift language and works on iOS 14 and iOS 15.
Sandboxed Usage: You can also install the Santander IPA file on non-jailbroken devices, including iOS 16, but the only readable directories will be the app's container.
If Santander is too basic for your taste, you can still install Filza File Manager 3.9 on iOS. It also was updated to work on jailed iOS 14 and iOS 15 devices when installed with TrollStore.
How to install Santander IPA
File Manager was released for jailbroken devices, but thanks to TrollStore it can be also installed on non-jailbreak devices with root access. This means you can read and write files to restricted folders even without jailbreak. Proper entitlements file for Santander was delivered by Nebula.
Install TrollStore on firmware between iOS 14 up to iOS 15.4.1.
Download Santander IPA and save it on iCloud.
Unzip and share the downloaded (T)IPA file with the TrollStore app.
TrollStore will install Santander File Manager automatically when loaded.
Access the Santander app from the Home Screen.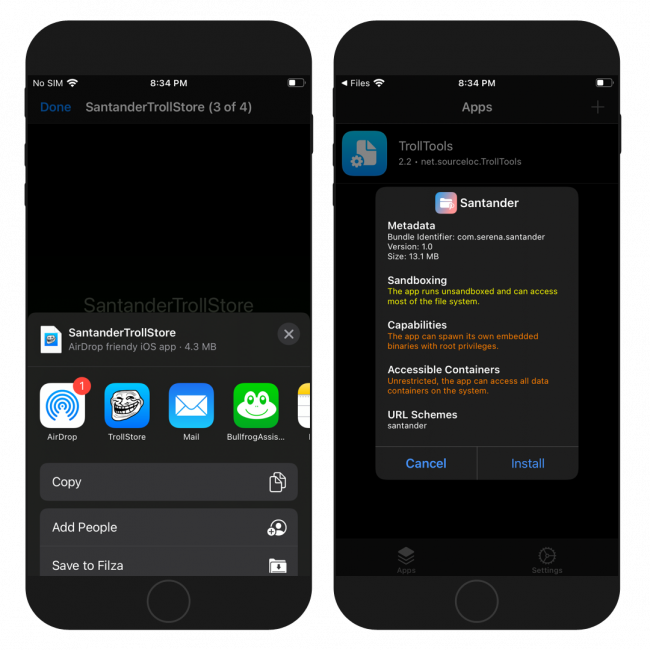 Compatibility: iOS 14.0 – iOS 15.4.1, iOS 15.5 beta 1 – iOS 15.5 beta 4, iOS 15.6 beta 1 – 15.6 beta 5. No other firmware releases are or will be supported. No support for iOS 15.5, no support for iOS 15.6, and no support for iOS 16. This app is possible because there is a bug in iOS.
Repository
Santander was not released in an official repository, but you can download a DEB package that can be easily installed on jailbroken devices with your favorites package manager. When you install packages from repositories, they are downloaded and installed from DEB files.
Download Santander DEB package from this link.
Extract the SantanderJailbroken ZIP archive.
Share the SantanderJailbroken.DEB package with Cydia.
Cydia will load the file as any other package.
Install Santander and respring your iDevice.
What's new
Updated Santander app to version 1.4.
Add support for TrollStore installation on iOS 14 and iOS 15.
Implemented scroll up/down keyboard shortcuts.
Add new layout mode and customization to asset catalog.
Assets.car support.
Audio player and toolbar fixes.
Added support for Symlink.
More iPad optimizations and code cleanup.
Add Context Menu action.
Post a comment