Tap "Trust" to allow the BHTikTok app to run.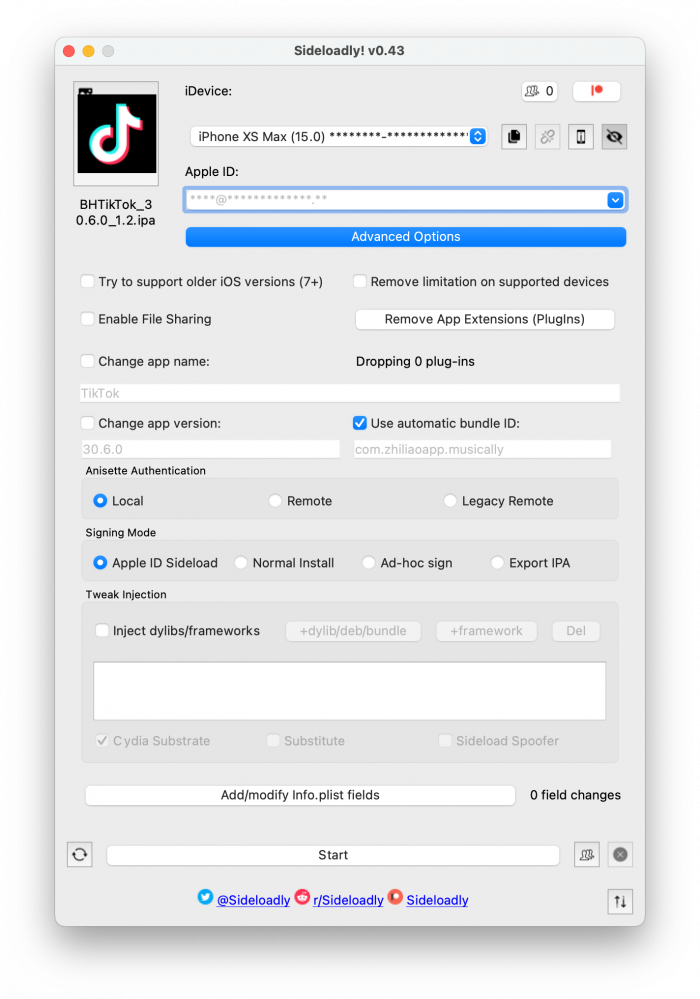 For added convenience, you can quickly download and install Misaka IPA by using the convenient quick links provided at the top of this page. With just one click, you can easily load the BHTikTok IPA for iOS 15 and iOS 16 in your favorite IPA installer.
Add Repository
BHTikTok was released as an DEB package that can be easily installed. You can download the BHTikTok tweak on iOS 15 – iOS 16. For rootless jailbreaks, use the preinstalled version of the tweak in BHTikTok IPA files. Unfortunately, the tweak was not released in any repository.
To install BHTikTok DEB on your iPhone with Sileo, follow those steps:
Open Sileo app from the Home Screen.
Download BHTikTok tweak for your device.

Share the downloaded DEB file with Sileo app.
Tap on "GET" and install BHTwitter package.
Access the BHTikTok tweak from TikTok app Settings.
What's new
Updated BHTikTok to version 1.4.
Added BHTikTok IPA with TikTok 30.8.0.
Added option to download HD videos (H.265, HEVC).
Added option to skip live broadcasts.
Added color options for nicknames, comments, and video descriptions.
Improved Video downloading (H.264, the best quality).
Fixed Like, Like and Dislike Comments confirmation
Support for the latest TikTok versions.
Added option to show video like count in profiles.
Added new options and improvements.
A long tap gesture switched to download button.
Improved user interface.
Fixed Fake counts and checkmark, now it fakes only your stats.
Fixed authorization and captcha issues in sideloaded version.
In Feed, long tap gesture switched to Download button.
Post a comment