14PiP

qbap |
Cydia Tweaks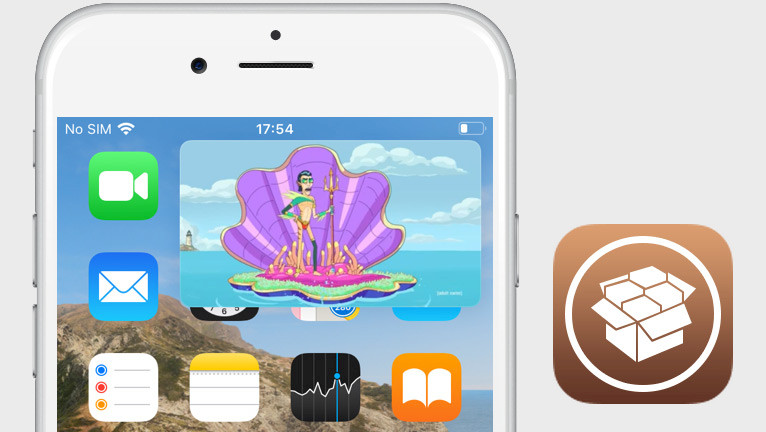 With iOS 13 the Picture in Picture mode was added to iPads, and finally, with the release of iOS 14, this feature was also available on iPhones. But if you are running an older firmware the only option to enable PiP is to install a free jailbreak tweak like 14PiP.
Add 14PiP Repo to your package manager.
What is 14PiP?
14PiP is a free jailbreak tweak that enables the iPad only Picture in Picture mode on iOS 13 for iPhones and iPods. If you like to watch a movie and in the same text someone or use another iOS app, the Picture in Picture mode is something that you would appreciate.
The tweak supports iPhone, iPad, and iPod touches running iOS 13.0 to iOS 13.7. Jailbreak required. Once installed, a dedicated preference pane is added to the Settings app. From here you can only toggle the tweak on or off and respring the device to save settings.
14PiP tweak works with all your favorite iOS apps supporting Picture in Picture mode. These include Netflix, Hulu, Disnay+, Twitch, Prime Video, EPSN, Plex, YouTube, or Safari.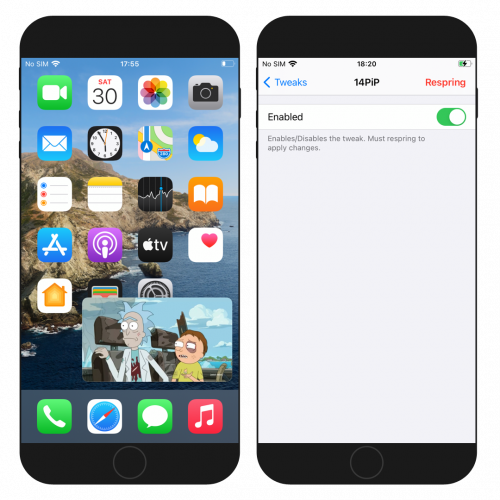 This is a great and most importantly free alternative for a tweak like Titan that is available for purchase at $1.99. On iOS 14 and iOS 15 there is no need to tweak iOS because the PiP feature is built into the system. Similar jailbreak tweaks: FreePiP (iOS 9+),and PictureInPicture.
Picture in Picture mode for the YouTube app may not work. If this is the case you would need to install a dedicated tweak for YouTube like Cercube, YouPiP, YTMusicUltimate, uYou, or uYouPlus.
Repository
14PiP tweak can be installed from the GalacticDev Repository. Add the official 14PiP Repository to your list of Cydia Sources and install the tweak on iOS 13.
Open the Cydia app from the Home Screen.
Tap Sources → Edit → Add the https://galacticdev.me Repo URL.
Search for 14PiP in the newly added repo and install the package.
Restart the Springboard to save settings.
Go to the preference pane to enable the tweak.
Alternatively, please use the quick links available at the top of this page to add the repository to your favorite package manager (Cydia, Sileo, Installer, Zebra) with just one tap.
Post a comment