CarBridge tweak enables all iOS apps on CarPlay

qbap |
Cydia Tweaks
Although the list of apps that are compatible with CarPlay is growing, there are still many apps that are not available on the system. Fortunately, with the CarBridge tweak, you'll never have to worry about missing out on your favorite app while on the road.
What is CarBridge?
CarBridge is a jailbreak tweak created by Alex Stich. With CarBridge, you can display and run any iOS app on your CarPlay-supported touchscreen head unit. This tweak is compatible with iOS 13 – iOS 15.7.3, and supports popular jailbreaks such as checkra1n, Palera1n, and XinaA15.
Once you've completed the CarBridge installation process, a new preference pane will be added to the Settings app. You can access this pane to configure all your preferences to your liking. This includes enabling bridged apps, managing CarPlay settings, and displaying the Portal app. With these options, you can customize your CarBridge experience to best suit your needs.
CarBridge also has the ability to bridge official CarPlay apps. This means that you can disable the official CarPlay portion of the app and use the full iPhone app on CarPlay. For instance, you can use Apple Maps on your car without any limitations, just like on an iPhone. With this feature, you can enjoy a more seamless and intuitive experience on your CarPlay-supported head unit.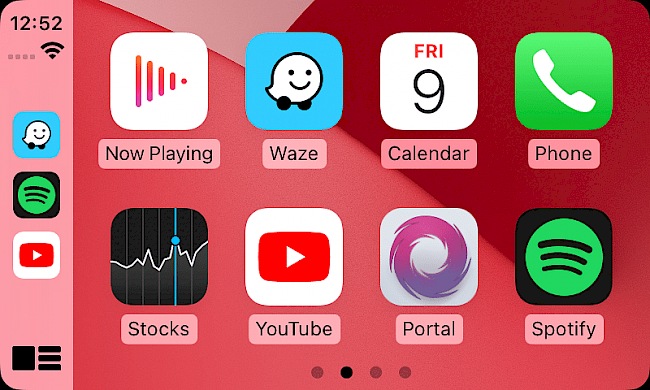 Due to the nature of this software, not all apps may display perfectly on your CarPlay-supported head unit. However, CarBridge includes a solution in the form of the Portal app. This app enables you to directly view your phone's screen and control it with touch, allowing you to use any app that is on your phone, just as it was intended to be displayed.
Using CarBridge you can watch videos on Plex and YouTube, use the TrollStore app, and much more, all from the comfort of your car. CarBridge essentially unlocks the full potential of your iOS device, allowing you to bring all of your favorite apps and features with you on the go.
Even joystick-only CarPlay users can benefit from and launch the Portal app. The only difference is that joystick users cannot control the phone from the car but can still view it just fine. With the Portal app, you can ensure that your CarPlay experience is as seamless as possible.
Note: Unc0ver has a known issue that prevents it from running CarPlay on iOS 14.4-14.8. Please note that this issue is unrelated to CarBridge. If you're facing this problem, try using checkra1n, if it's applicable for your device, or consider using a different device.
The CarPlay interface is designed to minimize driver distraction, which means that some features are not as easily accessible as they would be on your phone. Additionally, not all iOS apps are compatible with CarPlay, with some apps like Netflix not allowed to run on the platform. This is where CarBridge comes in, as it helps to remove those limitations by allowing you to use any iOS app on your CarPlay display.
This latest version of CarBridge is a complete rewrite of the original iOS 10 version. Due to changes in CarPlay on iOS 13, this new version is a paid upgrade. CarBridge is specifically designed for use with touchscreen-enabled CarPlay units. However, if you only have a joystick, you can still use the Portal app to view your phone's screen on your car.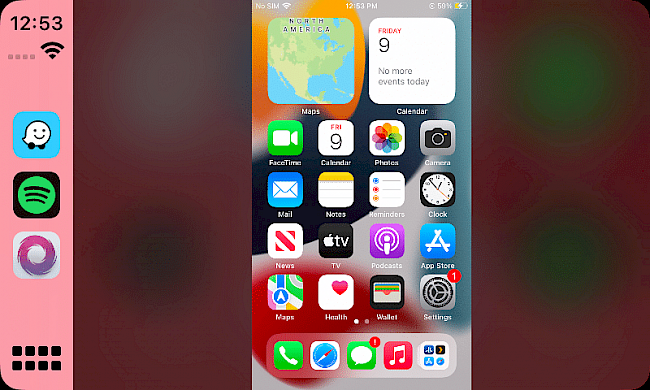 Alternatively, you can try CarTube for TrollStore. This free that allows you to use the official YouTube app on CarPlay. It supports all TrollStore compatible devices running iOS 14 through iOS 15.4.1. This app enables you to listen to and watch your favorite YouTube channels on your vehicle's screen. Unlike CarBridge, CarTube works without the need to jailbreak.
Add Repository
CarBridge tweak was released as a paid package available for purchase ($9.99) from the Havoc Repository. Add CarBridge Repo to your package manager on iOS 13 – iOS 15.7.2 and enhance your CarPlay experience by utilize the full power of your apps without any limitation.
To install CarBridge tweak for iOS 15 using Sileo, follow those steps:
Open the Sileo app from the Home Screen.
Tap on the Sources tab, then select Edit button.
Add the following repository URL: https://havoc.app/
Search for CarBridge and install the package.
Respiring your iPhone to apply all changes.
Access the CarBridge tweak from the Settings app.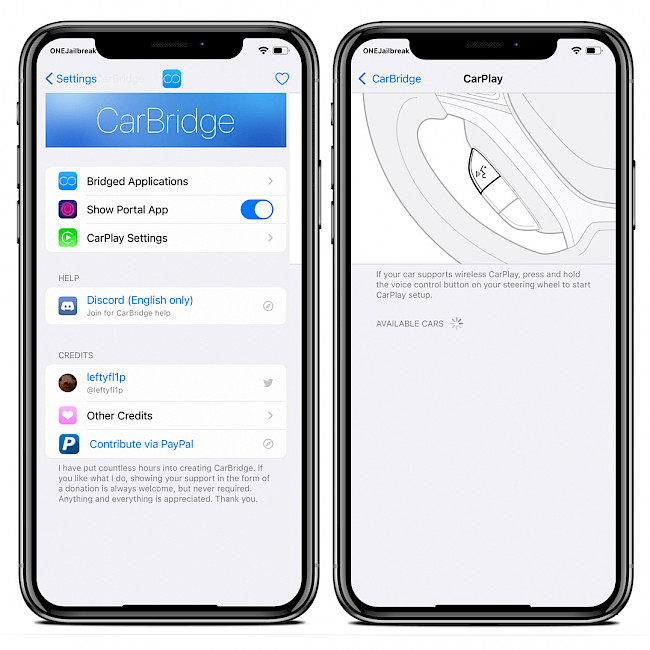 Alternatively, please use the quick links available below to add the repository to your favorite package manager (Cydia, Sileo, Installer, Zebra) with just one tap.
What's new
Updated CarBridge to version 2.0.10.
Added support for iOS 15.
Added updated preference graphics and links.
Post a comment