SwipeExtenderX tweak brings gestures to iOS keyboard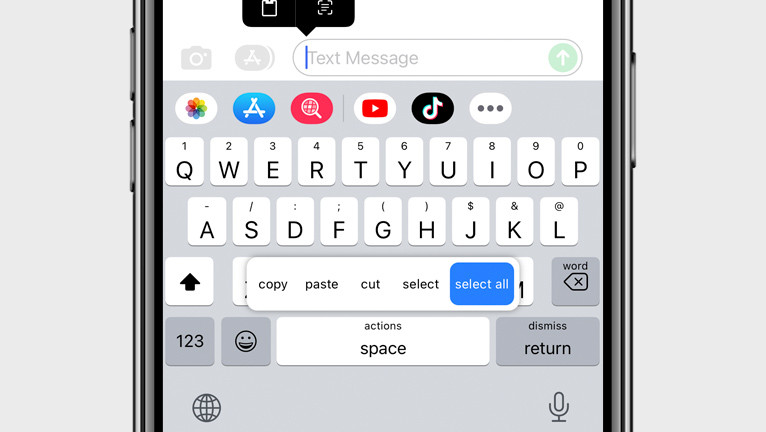 Unlock the true potential of your jailbroken device with the exciting world of gestures. SwipeExtenderX tweak takes your gestures to the next level, elevating your productivity more enjoyable than ever before. Crafted by MiRO92, SwipeExtenderX is a complete remake of the legendary SwipeExtender tweak, ensuring compatibility with modern iOS jailbreaks. Recently, SwipeExtenderX was updated to support rootless jailbreaks.
Add SwipeExtenderX Repo to your package manager and install the tweak:
What is SwipeExtenderX?
SwipeExtenderX is an innovative jailbreak tweak that revolutionizes the way you interact with your device. This remarkable tool empowers users to effortlessly assign actions through simple gestures, achieved by a long press on any key. Best of all, it's now available for free, making it accessible to a wider audience. The most recent version supports now rootless jailbreaks.
With SwipeExtenderX tweak, you'll have access to an impressive array of 28 customizable actions. Whether you want to trigger specific keyboard editing commands, this tweak puts the control right at your fingertips. Upon successful installation of the SwipeExtenderX tweak, a dedicated preference pane will seamlessly integrate into your Settings app.
This keyboard tweak enables you to use gesture and assigned actions by long pressing on a key. It comes with 28 actions, and it offers pre-made settings for your device. You can label your keys and change the color of the keyboard. SwipeExtenderX was a paid tweak, but it was recently released for free, and it now works with rootless jailbreaks like Dopamine or Palera1n.
SwipeExtenderX tweak offers a multitude of powerful actions that can significantly enhance your keyboard functionality. From basic text editing to advanced features, it provides a seamless experience that makes using on your jailbroken device the system keyboard a breeze.
With this tweak, you'll be able to perform various actions such as inserting text, selecting words, or even entire blocks of text. You can effortlessly cut, copy, and paste content, making multitasking and productivity a joy. Moreover, it supports essential editing functions like undo and redo, allowing you to rectify any mistakes with ease. Deleting text using SwipeExtenderX actions is made more efficient with options to delete forwards or entire words.
Enhance your typing experience by dismissing autocorrect and the keyboard when needed. You can also navigate quickly through your text using features to move the cursor to the beginning or end of a line or jump between words. Moreover, advanced features like dictation, activator actions, and translation (requires Selector tweak) are available.
For those who want more control and convenience, it also offers an open menu feature that will show a list of actions that you can fully customize. Additionally, SwipeExtenderX offers compatibility with the CopyLog tweak, you can conveniently view your copied content.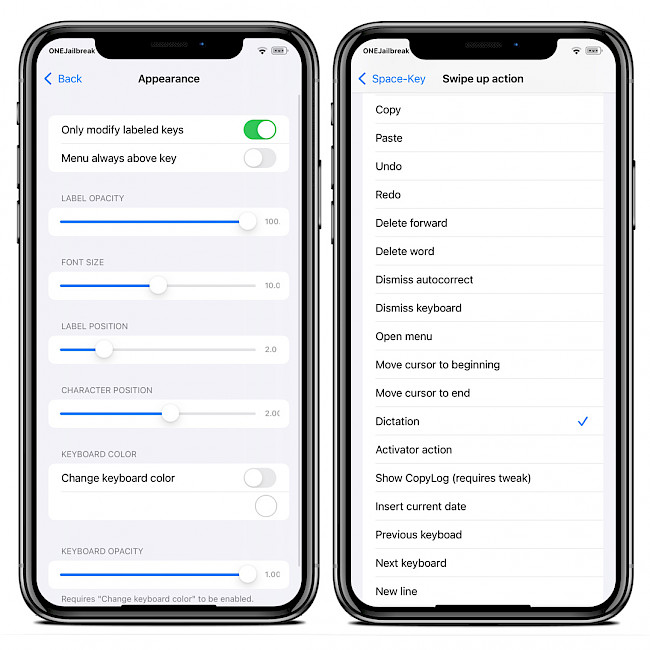 SwipeExtenderX possibilities are endless as you can define multiple gestures, tailor-made to suit your preferences, making your experience truly unique. With SwipeExtenderX, you have the freedom to assign various actions to gestures such as swipe up, swipe down, swipe left, swipe right, and even long-press to any selected keyboard button.
In addition to its vast customization options, SwipeExtenderX offers convenient presets that streamline the configuration process, saving you time and effort. These presets are carefully designed to enhance your regular keyboard usage, making common tasks like copy, cut, paste, and select all gestures accessible through the keyboard space button.
You can find even more options in functionality, appearance, labels, and haptics preference panes. When it comes to haptic feedback, SwipeExtenderX tweak takes it to another level. Feel the subtle vibrations of key presses, performed actions, and menu changes.
Furthermore, SwipeExtenderX tweak can automatically generate labels for unlabeled keys, ensuring you always know what action each key triggers. This feature not only enhances accessibility but also makes navigating the keyboard a breeze. If you want to add a splash of personalization, you can even change the keyboard color to suit your taste.
Add Repository
SwipeExtenderX was released as a free tweak available for download through the Chariz Store. Add SwipeExtenderX Repo to your package manager and install the tweak to enable over 20 gestures for the keyboard. SwipeExtenderX tweak works on iOS 14, iOS 15, and iOS 16. The most recent release was updated with support for rootless environment.
To install SwipeExtenderX tweak on your device, follow those steps:
Open the Sileo app from the Home Screen.
Tap on the Sources tab, then select Edit.
Add the following repositories URLs:


https://repo.chariz.com/
https://miro92.com/repo/
http://p2kdev.github.io/repo/

Search for the SwipeExtenderX and ColorPicker in the newly added repository.
Install the packages and respiring your device to save changes.
Configure SwipeExtenderX from the preference pane in the Settings app.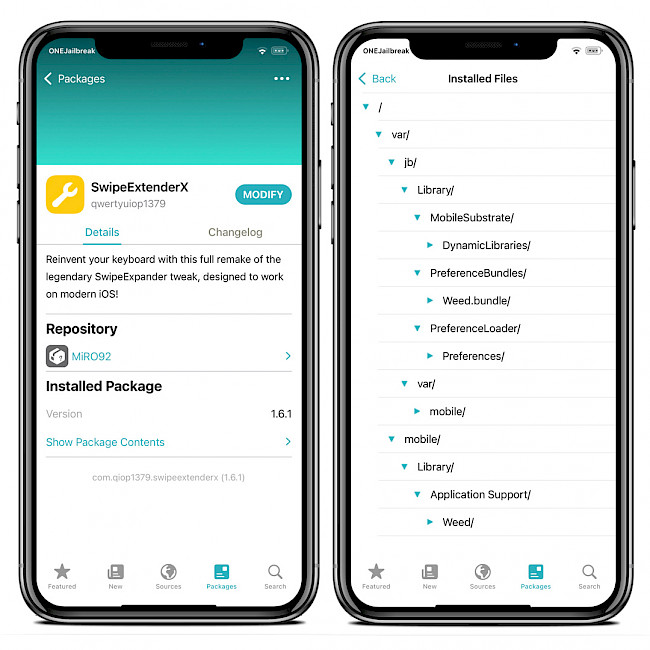 For added convenience, you can quickly add the repository to your preferred package managers (Cydia, Sileo, Installer, Zebra) by using the convenient quick links provided at the top of this page. With just one tap, you can easily add the repo and download SwipeExtenderX.
What's new
Updated SwipeExtenderX to version 1.6.2.
Added support for rootless jailbreaks.
Compatible with iOS 14 and above.
SwipeExtenderX is now free.
Added new action: Show BigBangX (requires tweak).
Fixed issue where copying nothing would clear the clipboard.
Replaced archaic text view with modern one.
Post a comment