CopyLog tweak

qbap |
Cydia Tweaks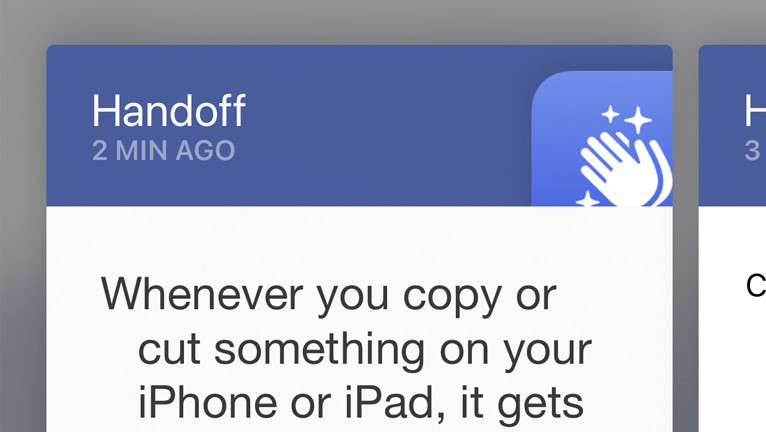 By default, iOS allows you to store only one item in the clipboard manager. When you will jailbreak there are some tweaks that allow you to manage the clipboard history better. CopyLog is the best clipboard manager for iOS, and it works with Palera1n and XinaA15.
Add CopyLog Repo to your package manager.
What is CopyLog?
CopyLog is a powerful clipboard manager for iOS 11 – iOS 15.7.1, that works on both iPhone and iPad. With its similar layout to the Paste for Mac app, it's familiar for some users, and allows easy access to text snippets that automatically get added to your history.
Once installed, a dedicated preference pane will be added to the Settings app from where you can configure all options to your liking. There is an option to toggle the tweak on and off, select activation methods, enable copy feedback, define max snippets, or add apps to a blacklist.
CopyLog tweak can be activated from keyboard swipe up gesture, external keyboard shortcut, selection menu, dictate button, or from iPad ToolBar. You can freely enable all available activation options at once or select just them that you would like to use.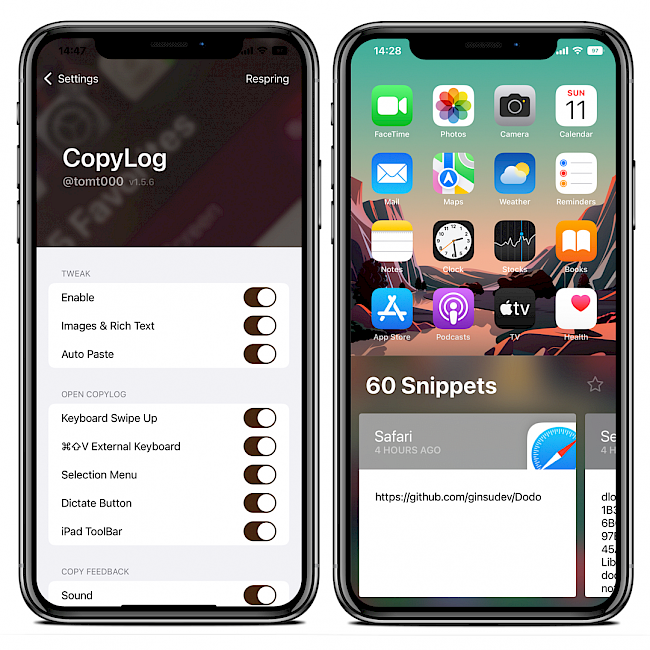 The tweak allows you to save clipboard in the background, and access multiple text snippets with a single swipe to paste each one of them. What's more, the developer also added a feature to add snippets to favorites, so you can save them for later and use them more often.
CopyLog integrates with macOS clipboard manager allowing you to copy clipboard data between devices. When you own a Mac you can copy a text, and it will be automatically detected by CopyLog and added to the history for quick access from your iPhone or iPad.
This feature can be toggled on/off in the CopyLog advanced settings page. From the Settings pane you can also define the max snippet size with a slider, view snippets interface, clear snippet's history, and clear favorite history. All features work on iOS 11 – IOS 15 jailbreaks.
CopyLog tweak was tested, and it works perfectly with the latest XinaA15 Jailbreak released for iOS 15.0 – iOS 15.1.1 for A12-A15 iDevices. If you own an older device with iOS 15 no worries. Palera1n Jailbreak is also supported on iOS 15.0 – iOS 15.7.1 for A9-A11 iPhones and iPads.
On top of that, the clipboard manager for iOS allows previewing webpage content for snippets containing a link by swiping up on their content, or share a snippet with a native iOS feature.
In Advanced settings the developer included an option to show the first installation intro, and toggle some experimental features. Force PasteD to reload every time you respring, use the pasteboard framework to track copied items, disable banners and continuity copy detection.
@tomt000 created the best clipboard manager for iOS. CopyLog defines how a modern and full of useful feature clipboard manager for iOS should look like. This is definitely one of the tweaks that is worth to jailbreak your device. This is a paid tweak, but it's worth every penny.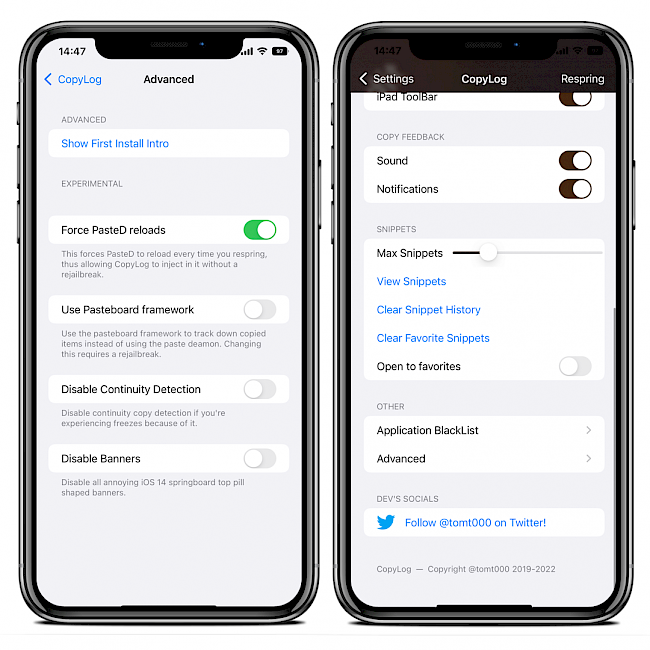 Add Repository
CopyLog was released as a paid package through Havoc Repo. You can purchase the tweak for $3.99. Add CopyLog Repo to your package manager and keep track of what you've copied on your device. The tweak supports Palera1n on full range, and XinaA15 on iOS 15.0 to iOS 15.1.1.
To install CopyLog tweak on your iOS device, follow these steps:
Open the Cydia app from the Home Screen.
Tap on the Sources tab, then select Edit.
Add the following repository URL: https://havoc.app
Find the CopyLog tweak and tap to install the package.
Sileo will ask you to respring the device to finish the installation.
From the Settings app, enable the CopyLog tweak.
Alternatively, please use the quick links available at the top of this page to add the repository to your favorite package manager (Cydia, Sileo, Installer, Zebra) with just one tap.
Note: To purchase the tweak you must use a modern package manager like Sileo, Saily, Zebra, or Installer. Cydia is outdated, and it doesn't offer an option to buy tweaks.
What's new
Updated CopyLog to version 1.5.6.
Support for XinaA15 on iOS 15.0 to iOS 15.1.1.
Fixed arm64e support on iOS 12 & iOS 13.
Comments
Sunil John4 days ago
Post a comment