Jailbreak iOS 17: A Guide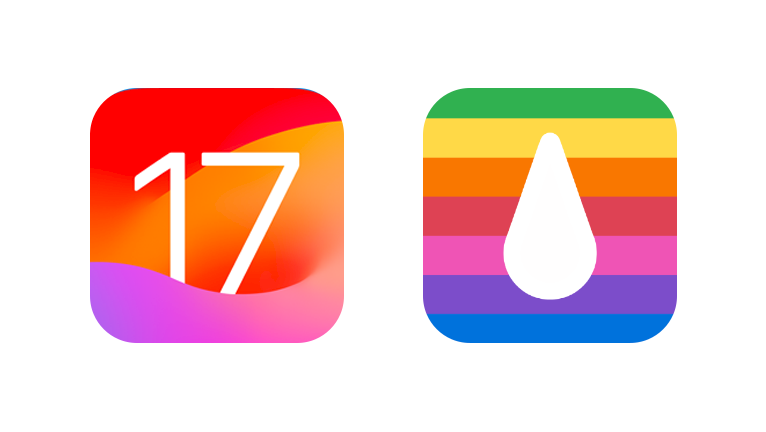 iOS 17 marks the latest milestone in Apple's mobile operating system, specifically designed for mobile devices. Launched on September 18, 2023, this release introduces innovative features like standby and interactive widgets, enhancing user experience and functionality. Notably, iOS 17 has already been successfully jailbroken. However, this option is limited to older devices susceptible to the checkm8 exploit.
Unfortunately, no iPhone models are compatible with iOS 17 for jailbreaking. Only specific iPad models support this process, offering insight into the potential of installing tweaks on this OS version. It's crucial to be cautious online, as numerous websites falsely claim to provide jailbreaking solutions for iOS 17. These sites are motivated by generating revenue through deceptive tactics, such as clickbait or scams. It is essential to exercise vigilance and avoid trusting such websites to protect your device and personal information.
Palera1n is the only tool compatible to jailbreak iOS 17 and to be precise iPadOS 17 with tweak support. It supports iPhone 5 – iPhone X, however, none of those phones are able to install iOS 17. This way palera1n can only jailbreak certain models of iPads including iPad Pro 10.5", iPad Pro 12.9" 2nd gen, iPad 6th gen, or iPad 7th gen. For a comprehensive list of compatible devices, you can use the web-based iOS Signing Status Tool. By providing the specific firmware versions (in this case iOS 17.0), users can easily check whether their devices can install iOS 17.
When you Jailbreak iOS 17 you will access tweaks that can not only make your iPad look fresh by replacing icons and changing the overall appearance of iOS 17, but also give you new features and possibilities never allowed by Apple like for example modifying the Status Bar.
Why jailbreak iOS 17?
Users opt to jailbreak iOS 17 to unlock a realm of customization beyond the confines of the stock firmware. This encompasses the ability to personalize themes, icons, and various visual elements, transcending the limitations imposed by the default system. Moreover, jailbreaking extends access to a diverse array of third-party applications that aren't readily available through the official App Store. This opens up the opportunity to install applications, modifications, and tweaks that introduce additional features and functionalities top the iOS system.
Among the plethora of available jailbreak tweaks are options to spoof device location, modify the Status Bar, reshape the Control Center's appearance, embed HTML widgets onto the Home Screen, access premium app features without charge, permanently install IPA files without constraints, tailor the Lock Screen, enhance the Dock, system keyboard, and more.
Crucially, the act of jailbreaking your iDevice is entirely legal and safe. The Digital Millennium Copyright Act, enacted in 2010, grants users complete rights over the root access of their iPhones. However, it is imperative to approach the jailbreaking process cautiously due to the proliferation of counterfeit tools falsely claiming compatibility with iOS 17. For a trustworthy iOS 17 jailbreak, it is recommended to exclusively utilize Palera1n-based apps.
How to jailbreak iOS 17
To jailbreak iOS 17, it is necessary to use Palera1n or any other jailbreak tool based on the Palera1n source code. As of the publication of this article, there are no alternative solutions available for jailbreaking iOS 17. It's important to note that any other methods mentioned on other websites claiming to jailbreak iOS 17 are fake and have never been released.
Tip: By default, Palera1n installs a rootless environment. However, if you prefer to have full access, you can follow the Palera1n Rootful guide​ for instructions on how to achieve this.
Jailbreak iOS 17 – iOS 17.2 using Palera1n
Palera1n-C represents a C rewrite of the Palera1n Jailbreak script that is compatible with iOS 15 – iOS 17. The updated version streamlines the jailbreaking process while incorporating several new features. However, it is important to note that Palera1n-C is exclusively designed for A8 to A11 devices (arm64 iOS/iPadOS). This version replaces the official palera1n script.
Step 1. Download Palera1n, the iOS 17 jailbreak tool.
Step 2. Save the file to the Desktop for easy access.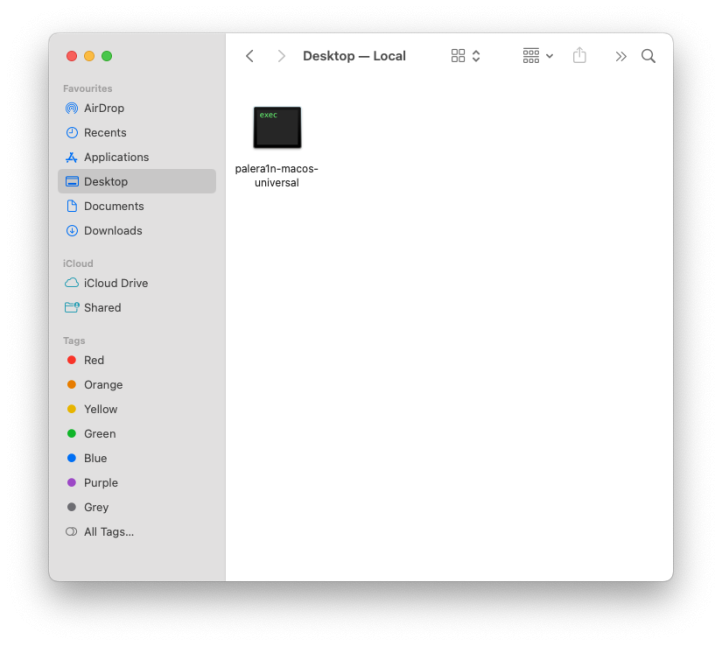 Step 3. Open the terminal app and execute commands.

​​​​​​​sudo chmod +x [drag and drop]/palera1n-macos-universal
sudo xattr -r [drag and drop]/palera1n-macos-universal
sudo xattr -rd com.apple.quarantine [drag and drop]/palera1n-macos-universal
Step 4. Double-click on the palera1n-macos-universal app.
Step 5. Tap on  → System Preferences → Privacy & Security.
Step 6. In the Security section allow palera1n-macos-universal app with "Allow anyway".
Step 7. Open palera1n-macos-universal app in terminal.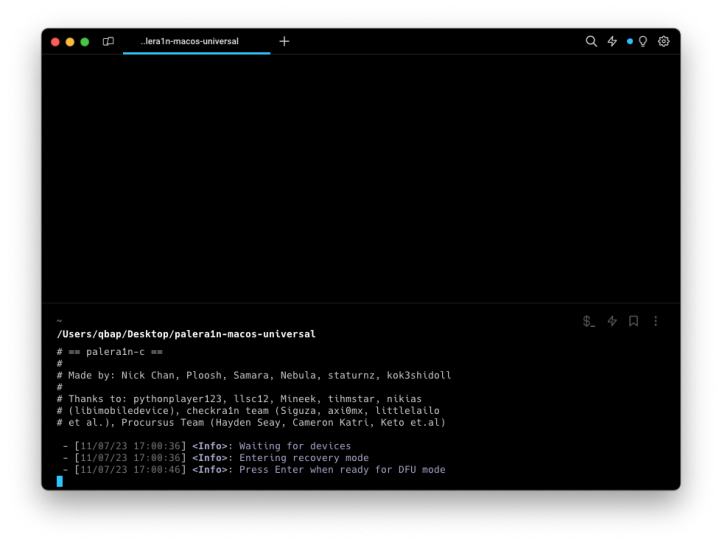 ​​​​​​​
Step 8. Enter DFU mode​​​​​​​ and follow the on-screen instructions.
Step 9. Follow the on-screen instructions.
Step 10. Open Palera1n Loader from the Home Screen and install packages.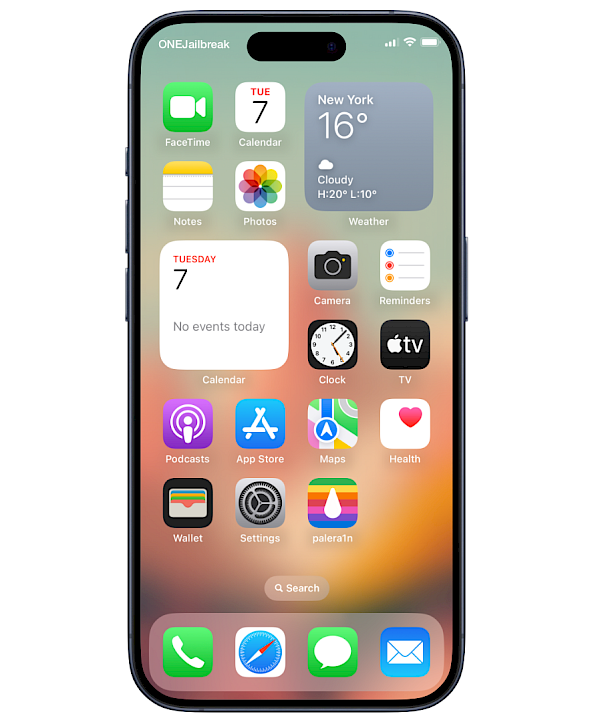 ​​​​​​​
Jailbreak iOS 17 – iOS 17.2 using WinRa1n
WinRa1n is a Palera1n and checkra1n-based iOS 17 jailbreak designed for Windows. It's an excellent alternative for palera1n users with Windows 10 or Windows 11. Use it to jailbreak your iPhone or iPad and install the Palera1n Loader app with a native Windows application. This software requires you to install additional Apple drivers to connect to the iDevice.
Step 1. Download WinRa1n the iOS 17 jailbreak for Windows.
Step 2. Unzip WinRa1n2.0.zip to Desktop.
Step 3. Install the AppleMobileDeviceSupport64.msi.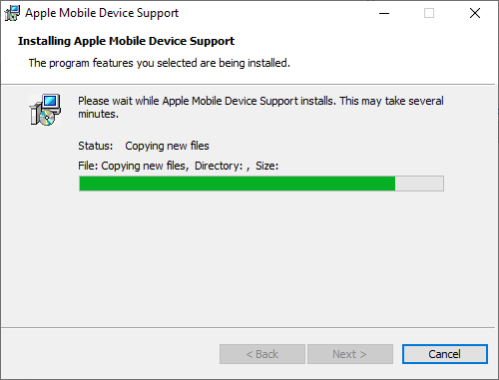 Step 4. Restart your Windows PC after completing it.
Step 5. Install UsbDk_1.0.22_x64.msi, the required USB driver.​​​​​​​
Step 6. Open WinRa1n.exe or WinRa1n2.0.exe.​​​​​​​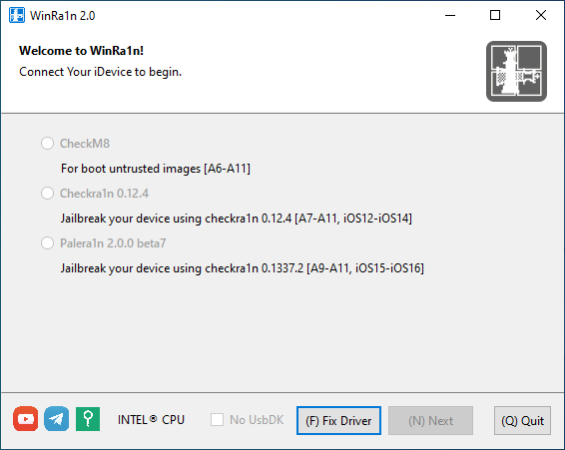 Step 7. Connect your iPhone to your PC via USB.
Step 8. Select Palera1n 2.0.0 Beta 7 to jailbreak your iOS 17 iDevice.
Step 9. Click on jailbreak directly from Normal/Recovery/DFU modes.
Step 10. Follow the onscreen instructions to jailbreak iOS 17.
Step 11. Open Palera1n Loader from the Home Screen and install packages.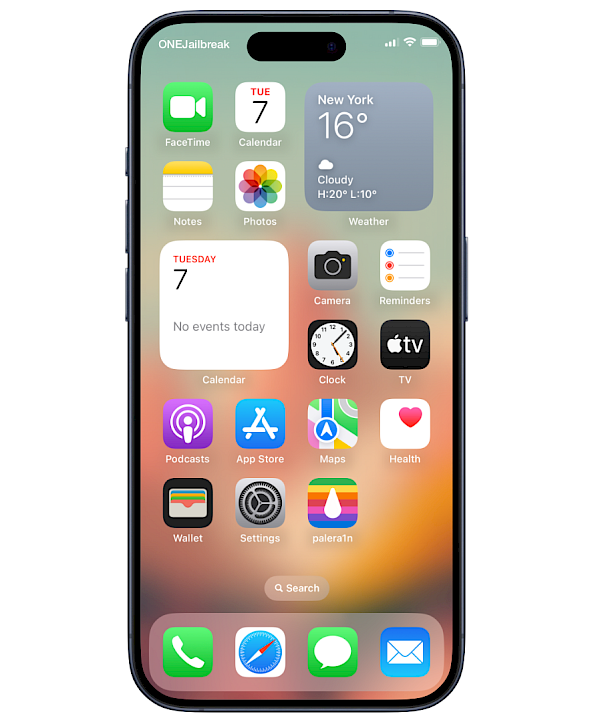 Installing tweaks on iOS 17
Installing tweaks on iOS 17 with Palera1n is a seamless process, as it integrates Sileo as the default package manager for tweaks and applications. Regardless of whether you're using the macOS, Linux, or Windows version for jailbreaking, the installation of tweaks remains consistent. Sileo is designed to be user-friendly, offering a clean and intuitive interface akin to the ease of use found in Cydia. What's more, Sileo is still under active development.
Sileo sets itself apart by being compatible with both rootful and rootless jailbreaks. It uniquely provides continuous support for rootless jailbreak environments, ensuring a consistent experience across various operating systems. This solidifies its reputation as a reliable and accessible choice for managing tweaks on iOS 17.
In contrast, Cydia does not support rootless jailbreaks and has been discontinued without updates for years. Hence, it is strongly recommended to use Sileo or any modern package manager for installing tweaks, applications, libraries, and system modifications on iOS 17.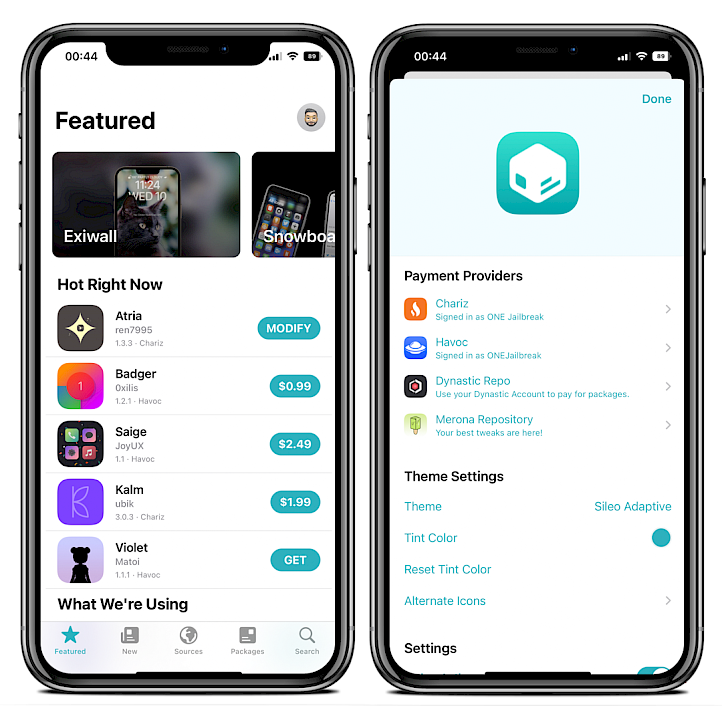 ​​​​​​​
Here's a step-by-step guide on how to install tweaks on iOS 17 using Sileo:
Open the Sileo app from your Home Screen.
Tap on the Sources tab, then select Edit.
Add new rootless repositories containing tweaks to Sileo.
Once the repository is added, you can install tweak packages.
After installation is complete, respring your iPhone to apply the changes.
What is Palera1n?
Palera1n jailbreak, initially conceived as a shell script by Nebula and Mineek on September 26, 2022, marked its evolution with significant milestones. Tweak support for DEVELOPMENT kernels was introduced on October 2, 2022, followed by the incorporation of RELEASE kernel support on November 14, 2022. A pivotal moment arrived on December 13, 2022, with the integration of iOS 17 support. Palera1n jailbreak is released for macOS and Linux only.
Subsequently, a momentous initiative commenced on January 01, 2023, as the developers embarked on the first attempt to rewrite Palera1n in C. This endeavor laid the groundwork for the Palera1n utility described here, constituting the second attempt. The comprehensive redevelopment commenced on January 16, 2023, utilizing checkra1n 1337 and the plush KPF, signifying a dedicated effort to enhance the jailbreaking experience.
For now, users with iOS 17 – iOS 17.2 will need to use the Procursus (1900) strap. When the 2000 strap is ready, we'll update it so you can re-bootstrap with the correct version.
v2.0.0 beta 8: Dusk Changelog
Dedicated to the scientific name for the red fox.
Support for iOS 17.0 – iOS 17.2 (and potentially higher).
Loader now has (limited) json functionality.
Update checkra1n version to 0.1337.2.
Changes some loader internals to accommodate for json loading changes.
Downloaded content is now in /tmp/.
Cleanup of useless files/directories being created.
Helper will no longer try to write to Zebra's sources.list.
Rootful jailbreak is not officially supported.
What is WinRa1n?
WinRa1n stands as a versatile jailbreak tool tailored for iOS 12 to iOS 17, utilizing checkra1n 0.12.4 and checkra1n 0.1337.1 as its primary engines to facilitate tweak support on your iPhone or iPad. This tool seamlessly operates with all checkm8 devices spanning from A8-A11, running iOS 12 – iOS 14, and extending compatibility to iOS 15 through iOS 17. Furthermore, WinRa1n for Windows PC extends its functionality by enabling the booting of untrusted images on your iDevice.
For A8 to A11 iDevices running iOS 12 to iOS 14, the process of jailbreaking has never been more straightforward, thanks to WinRa1n's integration with the checkra1n tool. Yet, the capabilities of WinRa1n extend beyond these bounds. It accommodates checkra1n 0.1337.2 and Palera1n v2.0.0 Beta 7, both designed for iOS 15 through iOS 17.
Notably, on the latest iOS firmware, WinRa1n installs the Palera1n Loader, providing users with the invaluable ability to perform tweak injections and install a package manager. This elevates the user experience, offering a comprehensive suite of features for iOS customization.
v2.0 Changelog
Complete codebase reconstruction.
Added "Fuzzing" Stage to maximize success on any PC.
Still compatible with INTEL/AMD, USB2.0 to USB3.2.
Updated checkra1n from version 1.1337.1 to 1.1337.2, and palera1n beta4 to beta7.
Added Rootful jailbreak mode. (Ensure that 16GB of storage is available).
Added more tools in the menu (click the icon), integrating one-click SSH tunnel opening, one-click erase, and more.
Adapted DPI scaling and resolution for any display.
Bug Fixes and overall improvements.
Fixed driver loading issue in v1.1.
Fixed UsbDK not functioning in v1.1.
Conclusion
In summary, jailbreaking iOS 17 is indeed possible, thanks to the release of a jailbreak tool that supports the latest version of Apple's firmware. However, Apple took measures to block all iPhones compatible with the checkm8 exploit from upgrading to iOS 17.0. Consequently, a new jailbreak tool needs to be developed for devices using A11 chips and newer to continue the jailbreaking journey. While this development signifies a challenge, it does not mark the end of jailbreaking. The big question remains whether or when the new iPhones will be supported.
Sponsored links
Post a comment