FingerLock is a customizable Lock Screen button tweak

qbap |
Cydia Tweaks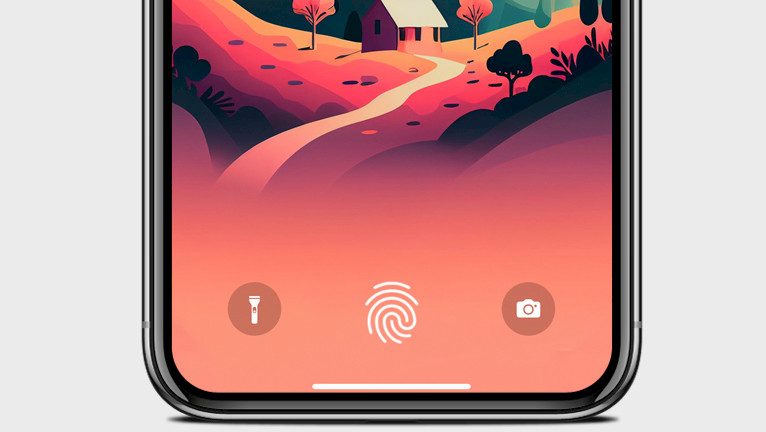 There is a unique way to personalize your iPhone's Lock Screen with FingerLock by MTAC8. This tweak offers a fun and customizable way to enhance the Lock Screen experience and make it stand out from others by adding a customizable unlock button.
What is FingerLock?
FingerLock is a free tweak for jailbroken devices that allows for customization of the unlock button on the Lock Screen. The latest release was has been updated to support iOS 14, iOS 15, and iOS 16, making it compatible with the latest Palera1n and XinaA15 jailbreaks.
After the installation of FingerLock tweak is completed, you can access a dedicated preference pane from the Settings app. From here you can configure toggle the tweak on and off, as well as configure all available options to suit your preferences including button positioning.
FingerLock, a Lock Screen tweak developed by @MTAC8, comes with a default fingerprint theme, but you can easily import your own images to customize the unlock button. The design and functionality of the tweak have been expertly executed by its developer.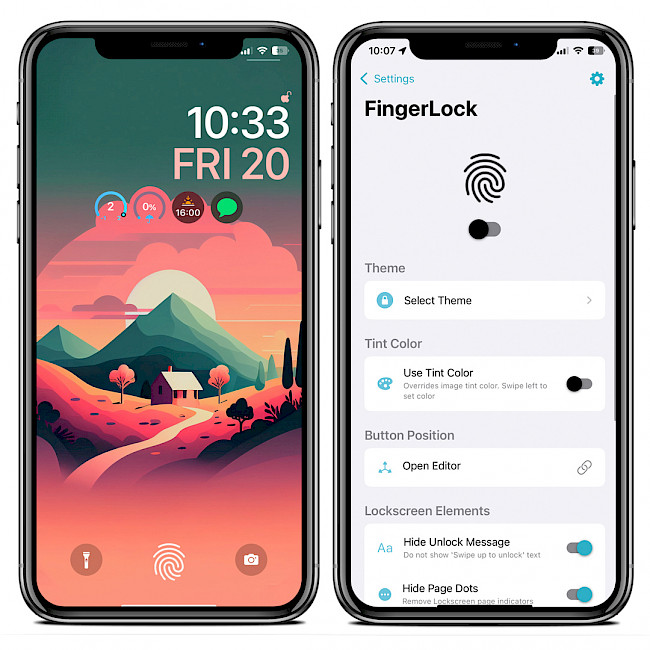 This tweak adds an attractive fingerprint-shaped software button to the Lock Screen. This button can be tapped to unlock the device instead of using the Home button or swiping up on the Home Bar. The best feature of this tweak is its fully customizable nature, allowing you to customize the button on iOS 14 – iOS 16.2 according to your preferences.
FingerLock is a versatile tweak that not only allows users to customize the theme of the unlock button, but also offers various other options. These include the ability to change the tint color of the button to override the chosen image color, hide unlock messages, hide Lock Screen page indicators, and change the default position of the unlock button on the Lock Screen.
The built-in button positioning quick editor allows you to change it horizontal and vertical offset, define image inset in a range of 0 to 30, and select a button theme for quick preview.
The customizable Lock Screen button tweak for iOS works on all modern jailbreaks released for iOS 14.0 up to iOS 16.2. On top of that you can run the tweak on the latest Palera1n Jailbreak for iOS 15 – iOS 16.2 released for A9-A11 iDevices, and XinaA15 for iOS 15 – 15.1.1 on A12-A15.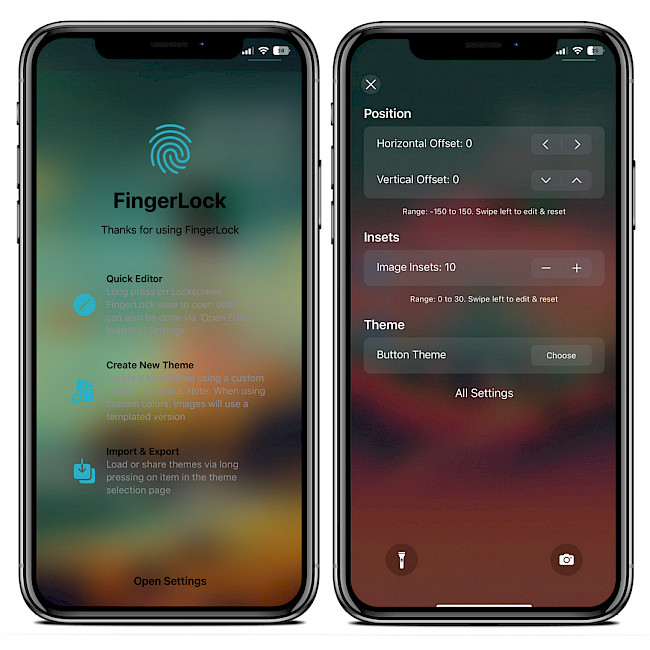 Add Repository
FingerLock is a free package that can be obtained through the Havoc Repository. To install the customizable Lock Screen button on your iDevice running iOS 14 to iOS 16, simply add the FingerLock Repo to your package manager. Version 3.0 does not offer backward compatibility.
To install FingerLock tweak on your jailbroken iOS device, follow these steps:
Open the Cydia app from the Home Screen.
Tap on the Sources tab, then select Edit.
Add the following repository URL: https://havoc.app
Install FingerLock package from the new repository.
To apply all changes respiring your iPhone.
Once installed the tweak can be enabled from Settings app.
Alternatively, please use the quick links available below to add the repository to your favorite package manager (Cydia, Sileo, Installer, Zebra) with just one tap.
What's new
Updated FingerLock to version 3.0.
Rewritten to provide support for iOS 14, iOS 15, and iOS 16.
Support for iPad and landscape screens.
Ability to import/export themes.
Support for rootless jailbreaks like XinaA15.
Post a comment