AquaBoard XS tweak brings real 3D water effects to iOS

qbap |
Cydia Tweaks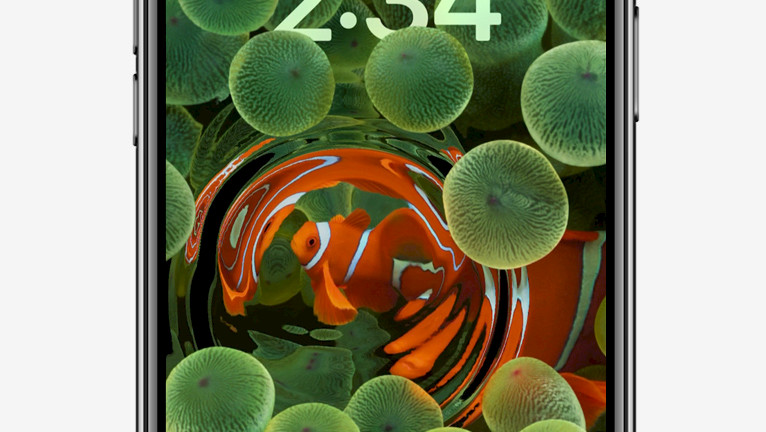 Elias Limneos is a well-respected developer in the jailbreak community who has been consistently delivering high-quality tweaks for years. He is dedicated to providing regular updates to ensure compatibility with the latest jailbreaks. AquaBoard XS is a fun tweak that adds water ripple effects to your Home Screen and Lock Screen.
Add AquaBoard XS Repo to your package manager:
What is AquaBoard XS?
AquaBoard XS is a jailbreak tweak that brings the stunning 3D OpenGL-based water effects to your SpringBoard. With this tweak, you can enjoy cool and interactive water effects on your Lock Screen and Home Screen by simply touching anywhere on the screen. AquaBoard XS supports rootful and rootless jailbreaks such as Fugu15 Max or Dopamine.
Once you've installed AquaBoard XS tweak for iOS 11 – iOS 16, a dedicated preference pane will be added to the Settings app, making it easy to customize and configure the tweak. The preference pane offers a variety of options that allow you to enable the water animation on both your Home and Lock Screen, and personalize the settings according to your preferences.
AquaBoard XS tweak automatically overlays your wallpaper on the Home Screen or Lock Screen and adds interactive water effects. It uses OpenGL ES 2.0 to render water ripples on your screen, which gives a realistic and mesmerizing effect. The water animation looks amazing.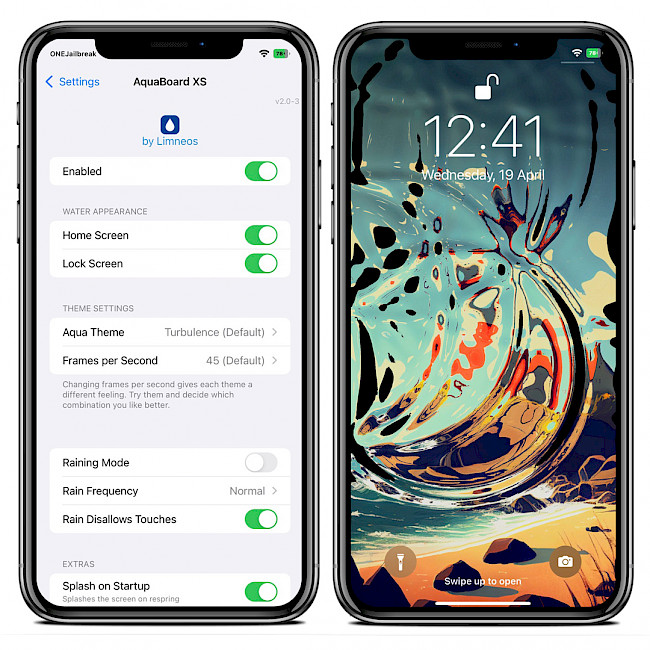 Additionally, AquaBoard XS tweak offers ten different ripple effect themes, which vary in size and depth, and several customization options, giving you the freedom to personalize the water effects according to your preferences. You can also set FPS for each animation.
It offers a range of ten different water ripple themes to choose from, each with its own style. The default theme is Turbulence, but you can easily switch to any of the available themes through the preference pane. On the screenshot below you have a brief overview of themes names.
One of the most significant advantages of AquaBoard XS tweak for iOS 11 up to iOS 16 is its energy efficiency. The OpenGL rendering stops when the ripples stop animating, or when the SpringBoard or Lock Screen is not visible, making it battery-friendly.
With AquaBoard XS, you can browse your icons while enjoying the fascinating water effects, and show off your cool SpringBoard to your friends. It works by overlaying an effect on native wallpapers. The tweak is for those who want to add some life to their SpringBoard.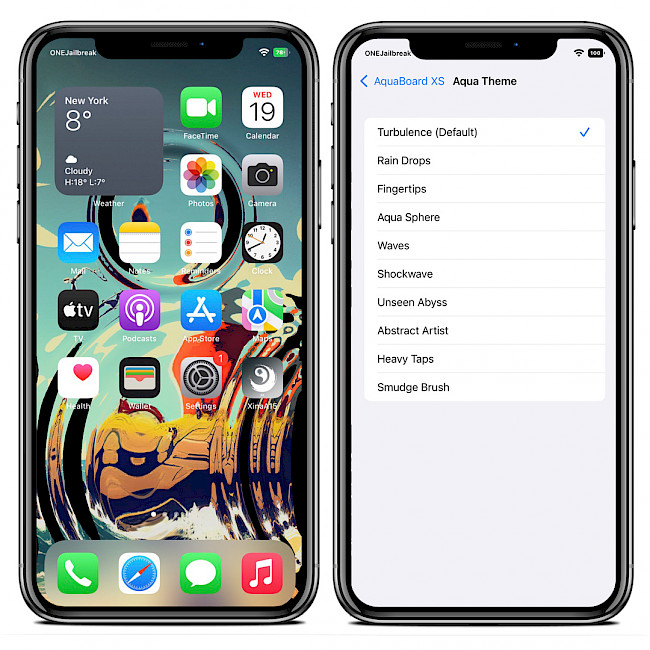 Apart from the ten available water ripple themes, AquaBoard XS tweak offers a range of additional features that can be accessed through the preference pane in extras section. With the Rain Mode option, you can add a rain effect to the water ripple animation, and choose the frequency of the raindrops with options for slow, normal, or fast.
Additionally, you can toggle the "Disallow Rain Touches" option to prevent raindrops from appearing where you touch the screen. The Splash on Startup feature adds a splash animation when you first start up your device, while enabling the Reset Lock Timer option prevents the Lock Screen from dimming when you touch the screen. AquaBoard XS is a piad tweak.
Add Repository
Limneos Repository contains the latest version of the AquaBoard XS installation package. To download the water effect tweak on your iPhone it's required to add the official Repository to Cydia Sources. The tweak will create a new preference pane in the Settings app. Please note that the tweak was released in two separate packages for rootful and rootless jailbreaks.
To install AquaBoard XS tweak on your iOS device, follow these steps:
Open the Sileo app from the Home Screen.
Tap on the Sources tab, then select Edit.
Add the following repository URL: https://limneos.net/repo
Search for AquaBoard XS or AquaBoard XS-rootless and install the package.
Respiring your iPhone to apply all changes.
Access the AquaBoard XS from the Settings app.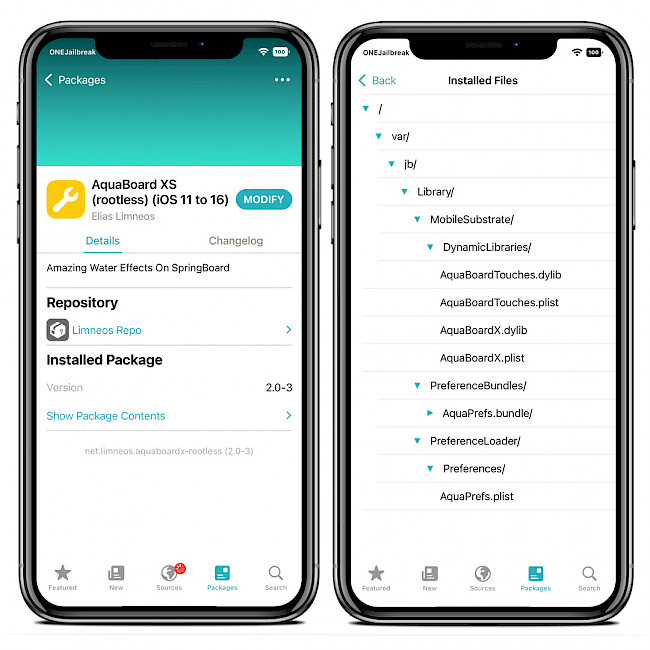 For added convenience, you can quickly add the repository to your preferred package managers (Cydia, Sileo, Installer, Zebra) by using the convenient quick links provided at top of this page. With just one click, you can easily add the repo to purchase AquaBoard XS for $2.69.
Note: To purchase the tweak you must use a modern package manager like Sileo, Saily, Zebra, or Installer. Cydia is outdated, and it doesn't offer an option to buy tweaks.
What's new
Updated AquaBoard XS to version 2.0.
Added iOS 14 support.
Added iOS 15 support.
Added iOS 16 support.
Post a comment