Appdb client for iOS: Download cracked IPA files

qbap |
IPA Files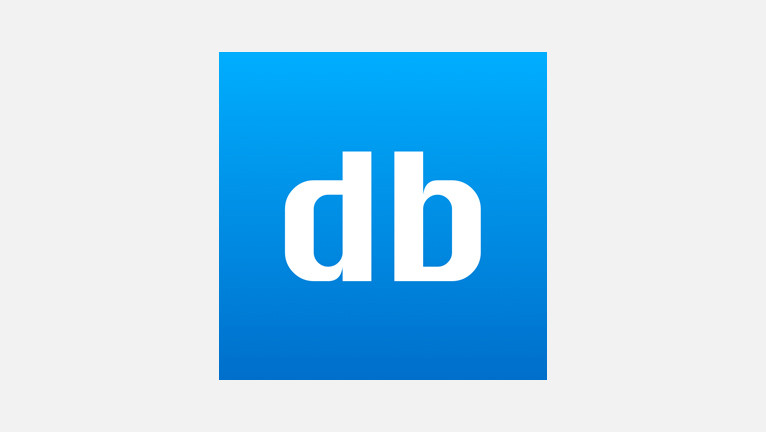 Appdb for iOS is a powerful app that provides users with a convenient way to download and install IPA files for their iOS devices. With a vast collection of IPA files contributed by the community, appdb.to is the go-to website for finding everything from cracked apps and games to tweaked apps and jailbreak tools. All IPA files are available for free.
Install appdb IPA on your device:
What is appdb?
Appdb for iOS is a dedicated mobile app that simplifies the process of downloading and installing apps and games from the popular IPA downloading platform. With this app, you can access a wide range of cracked iOS packages shared by the community. Whether you're using iOS 12 or the latest version iOS 16, this fully-featured client for appdb.to has got you covered.
Appdb.to is a popular website for downloading cracked iOS apps and games. What's more, it also offers the ability to sign IPA files and install them directly on your device, eliminating the need for a computer. With a vast collection of IPA files contributed by the community, you'll find not only cracked IPAs of apps and games but also a range of tweaked apps.
Appdb for iOS provides all the necessary features for downloading and installing IPA files from Appdb.to. With its built-in download manager, you can not only track the progress of your downloads but also directly download IPAs from popular file sharing services like mega.nz.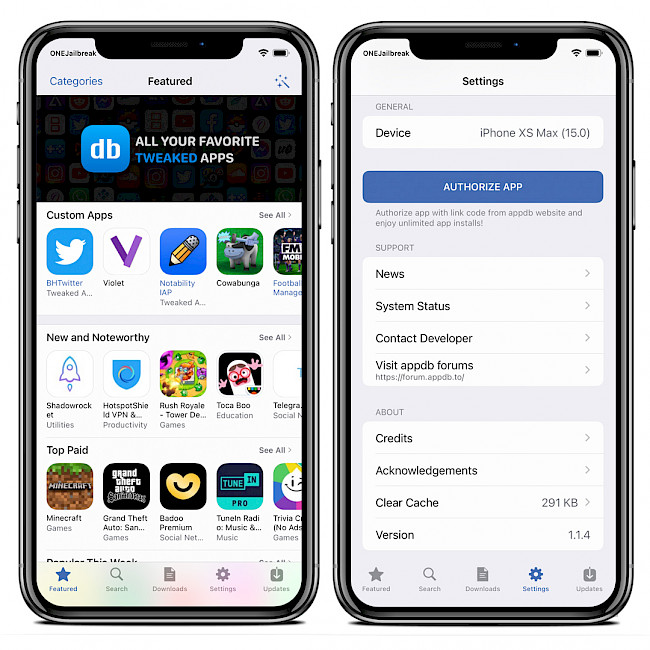 This fully-featured iOS client for appdb.to allows you to install apps with linked account to the platform. However, if you are running a jailbroken device it can utilize AppSync to install any fakesigned and unsigned IPA files on all devices running iOS 12 up to iOS 16. Additionally, you can use features such as patch in-app purchases, duplicate app, or game trainer.
On the main screen of Appdb for iOS, you can easily access all the featured apps available on the appdb.to website. Whether you're looking for new IPA files, paid IPA files, Cydia IPA files, or more, you can quickly find them all here. For even more convenience, you can browse files by categories or search for specific IPA files on appdb.to using the latest API integration.
IPA files are typically available for download from multiple sources contributed by the community. In addition to the latest versions of apps and games, you can also find previous versions, cracked IPA files, tweaked IPA files, jailbreak tools, and more.
Moreover, the native mobile version of Appdb for iOS enables you to track updates of installed iOS apps, games, jailbreak tools, and download the latest IPA files as soon as they become available. This handy feature ensures that you always have the most up-to-date versions of your favorite apps and games at your fingertips. Appdb supports free and paid service.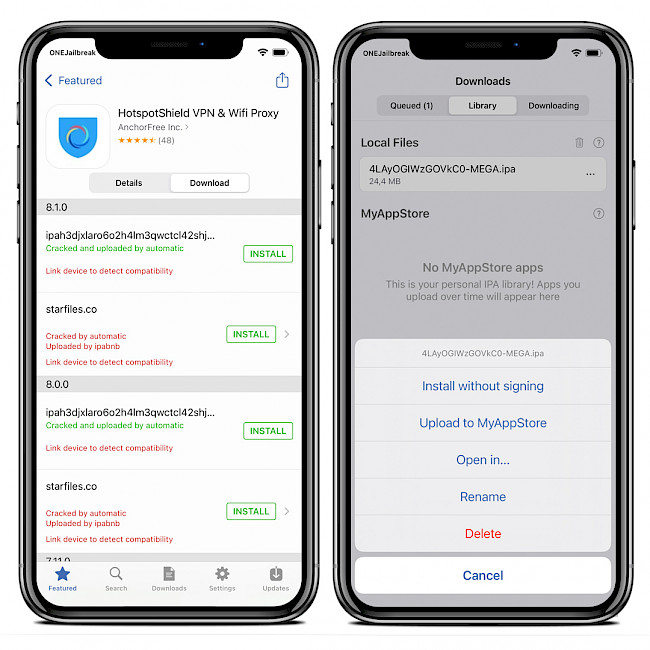 The latest version of Appdb for iOS includes a few widgets designed for iOS 14 and newer. These widgets enable you to easily discover popular IPA files as well as a section featuring the latest news. With these widgets, you can find new IPA files directly from your Home Screen.
In the app settings of Appdb for iOS, you have access to a range of useful features. For example, you can manage all linked devices with appdb.to, enable dark mode for a more comfortable viewing experience, and view the status of the PRO service.
Additionally, you can enable installation support for jailbroken devices and access the Advanced section, which offers some advanced installation features such as select signing type, disable revocation checks, force disable PRO, manage AltStore Sources, and more.
Appdb for iOS was developed as an open-source project and is released under the MIT license. You can download the source code from the official GitHub repository. The app was primarily written in Swift, with some parts written in Objective-C. This open-source approach allows developers to examine and contributing to Appdb ongoing improvement and evolution.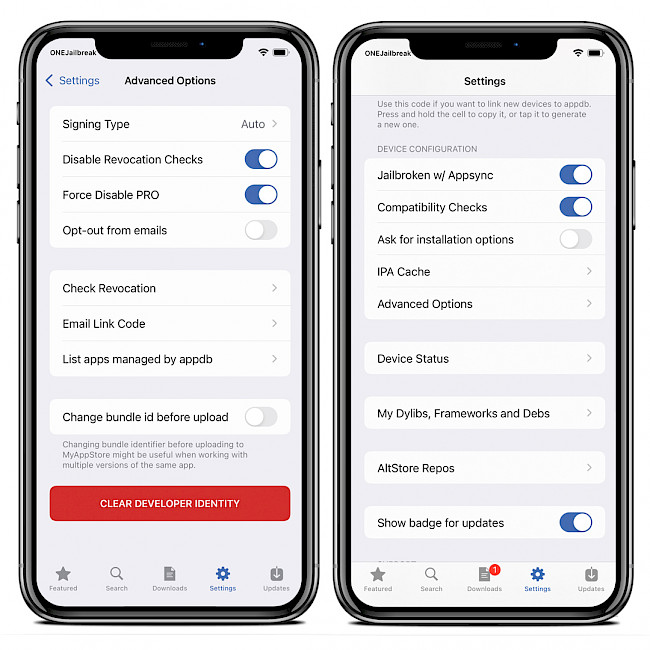 Download appdb IPA
Appdb for iOS is distributed as an IPA package, which can be sideloaded on iOS 12 – iOS 16 devices using popular tools such as SideStore or TrollStore, as well as other IPA installers. Regardless of the installation method you choose, the appdb IPA is designed to work on both jailbroken and non-jailbroken devices. appdb works regardless of your device's configuration.
To install Appdb IPA on your iOS device with Sideloadly, follow those steps:
Download Appdb IPA from the link below.

Run Sideloadly application on your PC or Mac.
Connect your iPhone or iPad to the computer via USB.
Load the IPA file into the app to begin the installation process.
Enter your Apple ID to sign the Instagram Appdb IPA file.
Click the "Start" button to begin sideloading the IPA file onto your device.
When prompted, enter the password for your Apple ID.
Open the Settings app from the Home Screen.
Navigate to "General" → "VPN & Device Management".
Click on the developer app associated with your email.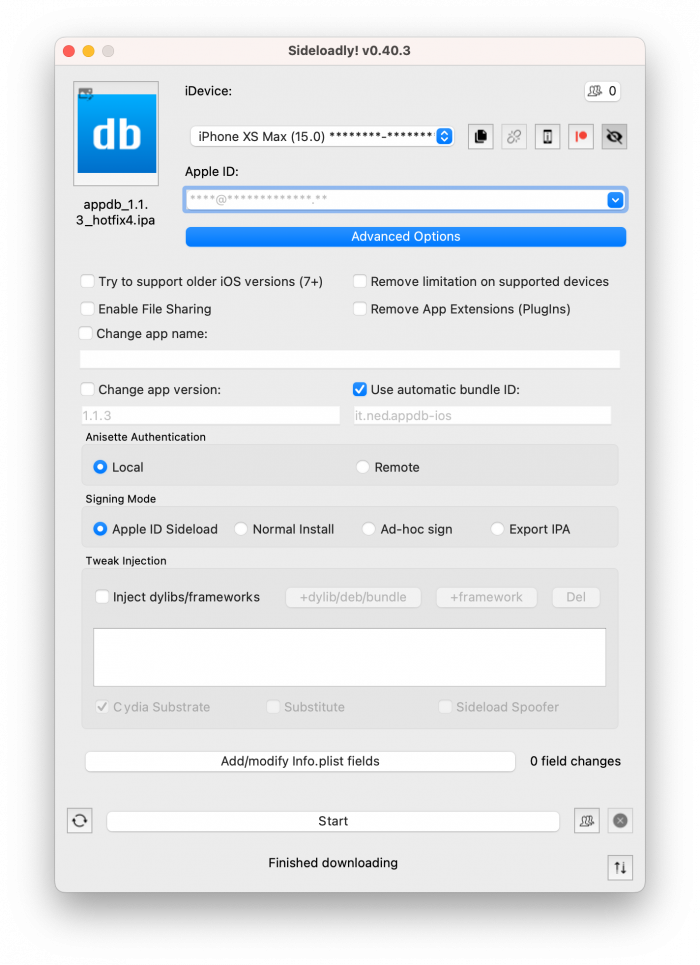 What's new
appdb for iOS 12 – iOS 16
Updated appdb IPA to version 1.1.5
Switch between available Free Enterprise Signing certificates.
Support for listing and deleting IPA Cache files.
Show download statistics on app detail page.
Support for Free Enterprise Signing.
Added support for appdb Plus.
Full support for latest appdb features.
Support for injecting dylibs, frameworks and debs into apps.
Added support for AltStore Repos.
Support for new installation options.
Added alternate icons for the app.
Various UI fixes and iOS 15 specific improvements.
Support for iPhone 13, 13 Pro and newest iPads.
Added support for IPA Cache feature.
Added new signing type feature.
New iOS Home Screen Widgets.
Support for direct mega.nz IPA download.
Post a comment