TrollSpeed IPA: Actual network speed or FPS under Status Bar

qbap |
iOS Apps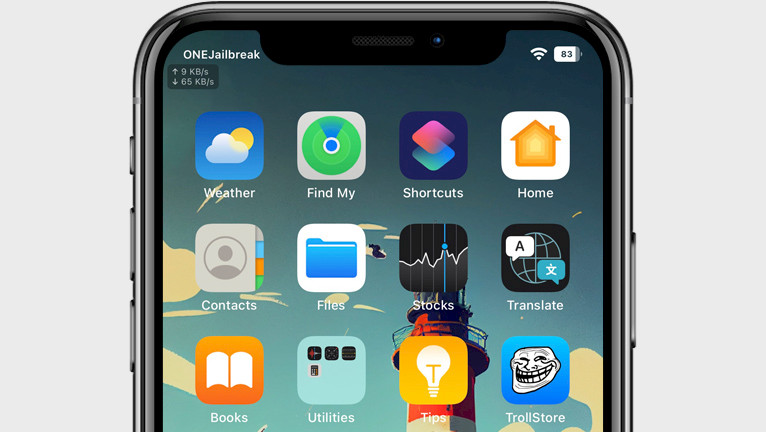 TrollStore is one of the best tools available for installing IPA files on supported iOS. And now, with the addition of TrollSpeed to the TrollStore lineup, you can enable an FPS or network speed monitor to appear as a convenient HUD displayed under your Status Bar.
Install TrollSpeed IPA on your iPhone:
What is TrollSpeed?
TrollSpeed for TrollStore lets you monitor the current download and upload speeds through a convenient HUD displayed just below your Status Bar. Whether or not your device is jailbroken, you can use this network speed monitor or FPS HUD without issues on iOS 14 – iOS 15.
After sideloading the TrollSpeed IPA through TrollStore (iOS 14 – iOS 15.4.1),the application icon will appear on your Home Screen. Simply tap on it to open the app, where you can configure some basic settings. For example, you can choose the positioning of the network speed monitoring widget to be on the left, center, or right of your screen, among other options.
TrollSpeed also supports jailbroken devices, so you can use it regardless of your device's status. Once you've finished configuring the widget, simply close the application and the HUD will persist on your screen. TrollSpeed can also display actual FPS in Refresh Rate mode.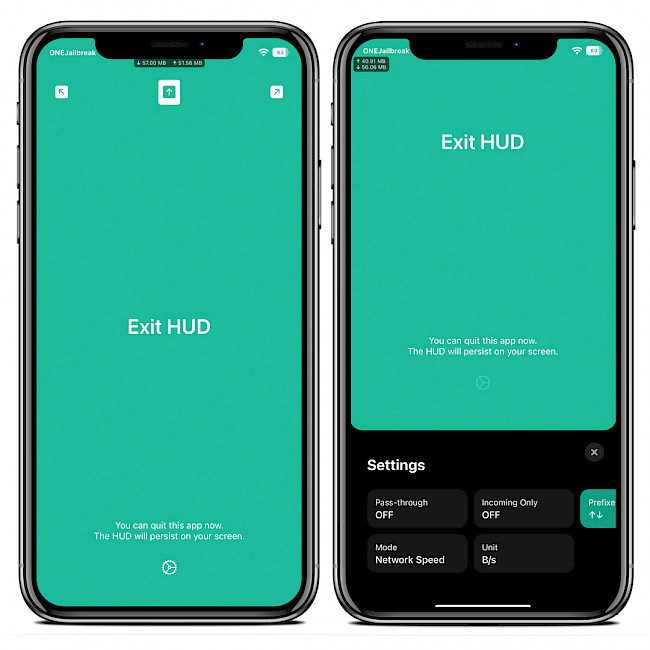 FPS stands for "Frames Per Second." TrollSpeed measure of how many individual frames or images are displayed on your screen in one second. The FPS rate is used to quantify the performance of graphics-intensive software applications such as video games.
Please note that TrollSpeed is exclusively designed for use on TrollStore devices, and it can only be installed via this application. Unlike the MacDirtyCow exploit tools, which works independently, TrollSpeed requires TrollStore for its operation.
Moreover, the TrollSpeed app includes various customizable settings to enhance your experience. You can switch the display mode from Network Speed to Refresh Rate, opt to show download speed only in the HUD, and change the speed units from MB/s to B/s. Additionally, you can change the prefix icons to suit your preference.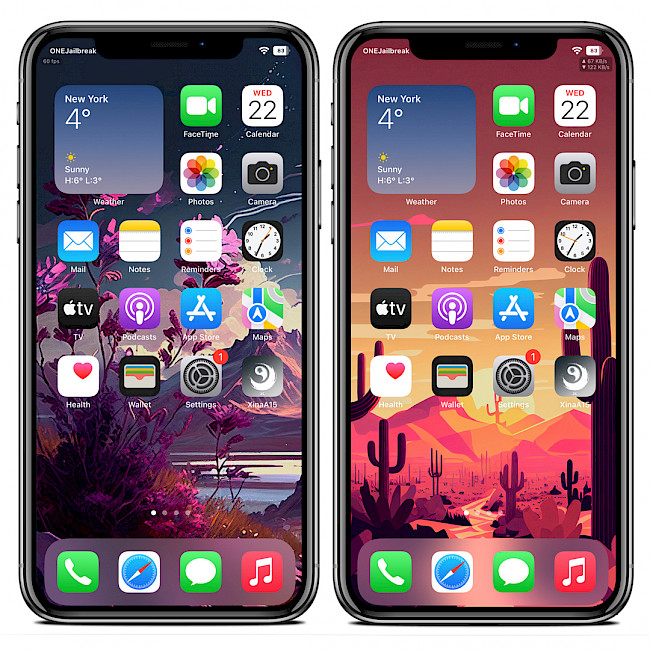 Download TrollSpeed IPA
TrollSpeed was released as an IPA package that can be installed only using the TrollStore IPA Installer on any iPhone device. The app takes the advantage of an iOS exploit allowing it to access and modify not allowed file system files on iOS 14 – iOS 15.4.1 (and some betas).
To install TrollSpeed IPA on your iOS device using TrollStore app, follow these steps:
Install TrollStore on firmware between iOS 14 up to iOS 15.4.1.
Download TrollSpeed IPA 1.8 and save it on iCloud.

Share the downloaded IPA file with the TrollStore app.
TrollStore will install TrollSpeed IPA when the file is loaded.
Access TrollSpeed app from the Home Screen.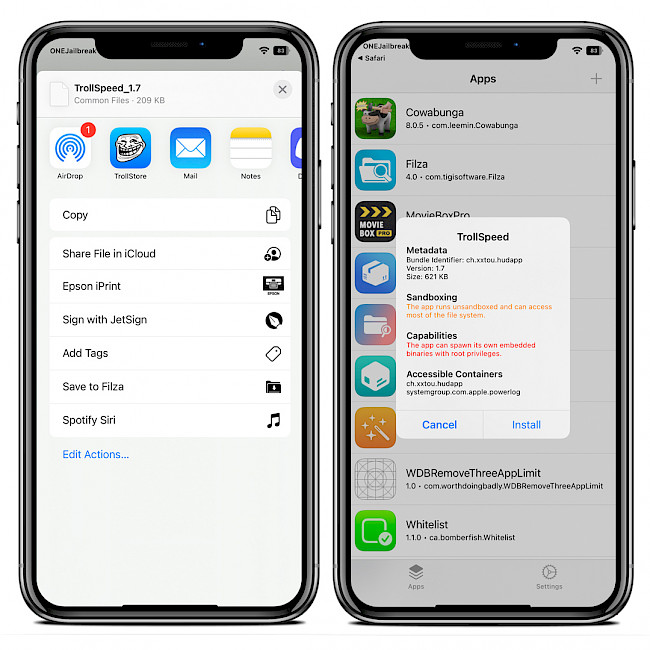 TrollStore compatibility: iOS 14.0 – iOS 15.4.1, iOS 15.5 beta 1 – iOS 15.5 beta 4, iOS 15.6 beta 1 – 15.6 beta 5. No other firmware releases are or will be supported. No support for iOS 15.5, no support for iOS 15.6, and no support for the latest releases of iOS 16.
What's new
Updated TrollSpeed IPA to version 1.8.2.
Removed FPS in version 1.8.
Added landscape support.
Interface improvements and overall bug fixes.
Added option to change the HUD size.
Included Refresh Rate mode with actual FPS.
Added preferences inside app.
Post a comment