Laetus tweak: Keyboard Customization for iOS 15

qbap |
Cydia Tweaks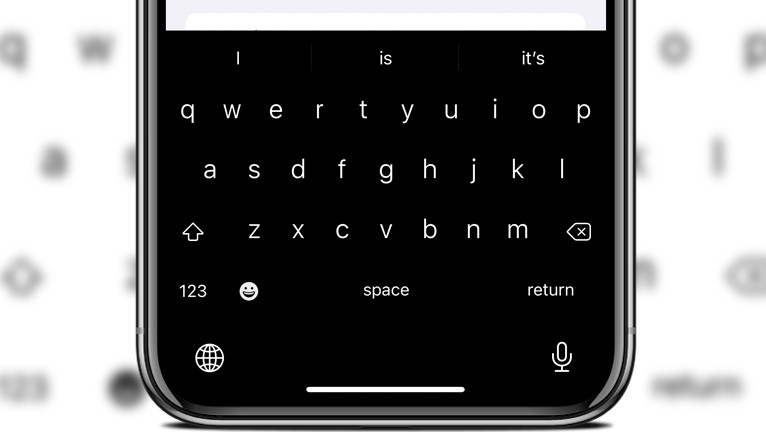 Jailbreaking your device can unlock a multitude of customization options. One such option is the Laetus tweak, which offers a fresh and colorful system keyboard that adds a unique touch to your device. This tweak is an excellent solution for individuals who want to personalize their jailbroken iOS 12 to iOS 15 device's keyboard.
Add Laetus repo to your package manager:
What is Laetus?
Laetus offers a plethora of customization options for the keyboard on your jailbroken device running iOS 13 – iOS 15. With just a few taps, you can give your keyboard a complete makeover by incorporating a range of colors or even incorporating HTML animations to theme the keyboard. These customization possibilities allow you to personalize your device's keyboard.
Once you have successfully installed the Laetus tweak, a dedicated preference pane will be added to your Settings app. From this pane, you can easily customize your keyboard by applying various themes and configuring all available options to your liking. Additionally, you can preview all the changes you've made to your keyboard by opening it from the tweak.
Laetus provides a wide range of theming options that cater to different customization preferences. These include colors, images, image themes, HTML, and widget themes. With the color theming option, you can choose from a vast selection of colors to customize your keyboard's appearance. There is also an option to hide key shadows and key caps.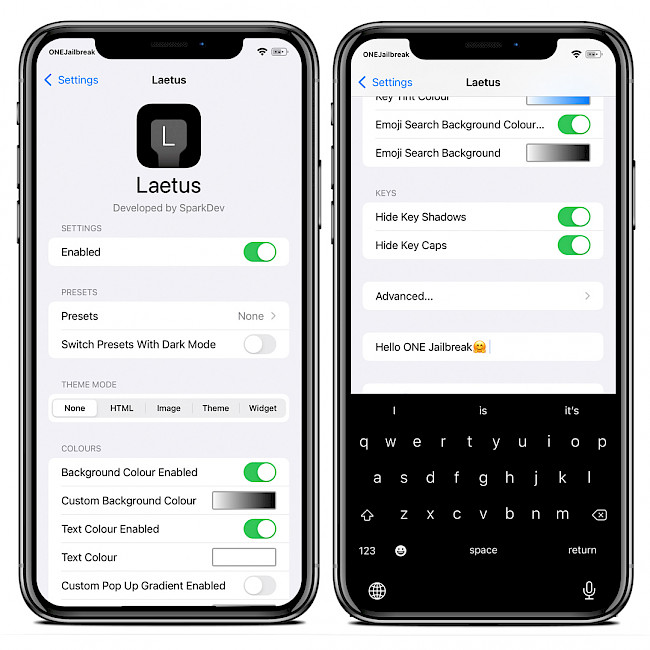 To customize your keyboard, you have a range of options to select from, including image themes, HTML themes, and widget themes. With image themes, you can select an image from your photo gallery to display in the background, providing a personalized touch to your keyboard. These themes are designed to work seamlessly on screens of all sizes.
If you prefer more interactive and even animated keyboard themes, HTML themes are the way to go. These themes are built using HTML, JavaScript, and CSS, allowing for endless customization options. You can pick from pre-designed themes or create your own unique design to match your style and personality. Laetus doesn't include HTML themes.
Lastly, widget themes are built using Objective-C and provide a complete theming experience that can be provided by iOS developers. These themes offer a wide range of customization options, including colors, fonts, and animations. With widget themes, you can take your keyboard customization to the next level and truly make it your own.
Known issue: Laetus HTML themes may not work on certain iOS 15+ jailbreaks.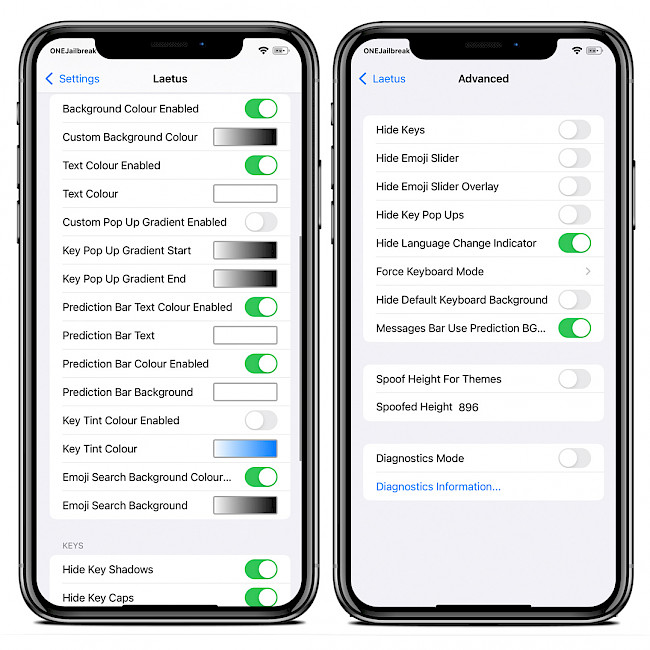 Laetus tweak offers a plethora of customization options that allow you to tailor various aspects of your keyboard to your preferences. With this tweak, you can easily hide key shadows, key caps, and emoji slider overlays, as well as customize the gradient that appears on key popups.
In addition to these features, you can also hide key pop-ups, the language changer indicator, and the default keyboard background. The tweak also allows you to force your keyboard mode to dark, light, or auto, depending on your preference. Furthermore, if you use themes, you can even spoof the height of your keyboard to ensure that it looks perfect with your chosen design.
No matter what theming style you choose Laetus delivers the best customizations options for your keyboard. Moreover, the latest version of the tweak Laetus has added support for rootless iOS 15 jailbreaks, including Dopamine, Fugu15 Max Beta, XinaA15 and Palera1n, allowing even more users to enjoy its features. This is an official release by SparkDev.
As for my personal preference, I like to keep things simple with a flat black keyboard that doesn't have key caps or shadows. Laetus was released as a free tweak. Alternatively, you can try ADKeyboard tweak that enables adaptive keyboard color on iOS 15.
Add Repository
To download Laetus tweak, you must add the official SparkDev Repository to Cydia Sources. Add Laetus Repo to your package manager and install this amazing tweak to redefine the keyboard look for jailbroken devices running iOS 13 – iOS 15. Furthermore, in the same repository is available Laetus rootless with Dopamine and Fugu15 Max support.
To install Laetus tweak on your iOS with Cydia, follow those steps:
Open the Cydia app from the Home Screen.
Tap on the Sources tab, then select Edit button.
Add the following repository URL: https://www.sparkdev.me
Find the Laetus tweak and tap to download the package.
Cydia will ask you to respring the device to finish the installation.
From the Settings app, access Laetus preferences.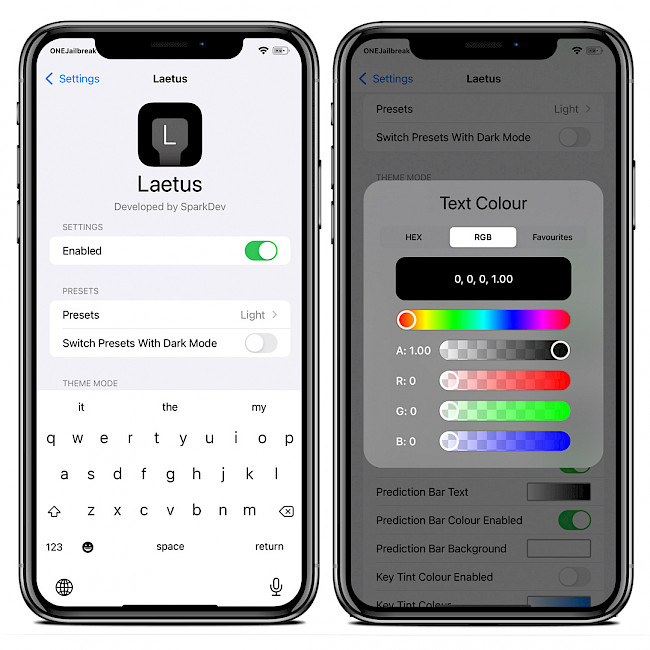 For added convenience, you can quickly add the repository to your preferred package managers (Cydia, Sileo, Installer, Zebra) by using the convenient quick links provided at the top of this page. With just one click, you can easily add the repo and download Laetus tweak.
What's new
Updated Laetus to version 3.5.1.
Added rootless support.
Added iOS 15 and rootless support.
Post a comment