AlbumManager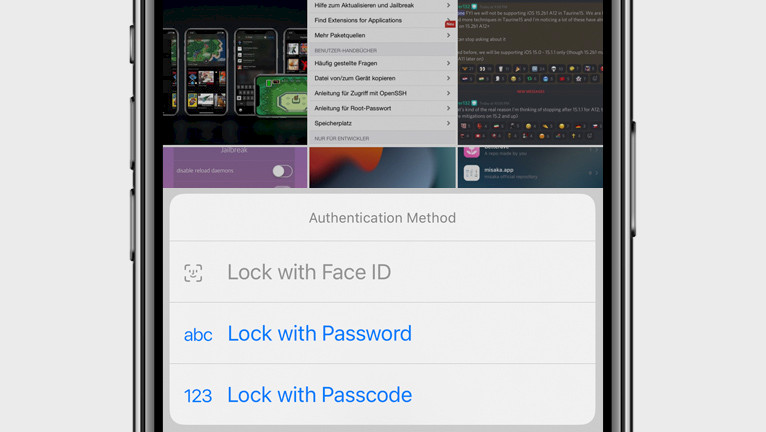 The Photo app serves as the default tool for managing your extensive photo library on your iPhone. However, it lacks additional layers of protection for your Albums, leaving your personal visual content potentially vulnerable. By leveraging the power of jailbreaking, you can elevate the privacy standards of the Photo app to new levels.
Add AlbumManager Repo to your package manager and install the tweak:
What is AlbumManager?
AlbumManager is an innovative jailbreak tweak designed to elevate the privacy of your Photo app experience. This exceptional tweak enhances your control over your photos by allowing you to seamlessly move them from the Camera roll to designated Albums. AlbumManager tweak supports iOS 15 – iOS 16.5, and it works with Dopamine, Palera1n, and XinaA15 jailbreaks.
What sets AlbumManager apart is its ability to fortify your Albums with state-of-the-art security measures, such as Face ID/Touch ID authentication or password protection. Furthermore, it empowers you to discreetly conceal locked Albums within all third-party apps, bolstering the security of your personal visual content. Best of all, AlbumManager is now freely available, granting you enhanced privacy capabilities without any financial burden.
Once you have successfully installed the AlbumManager tweak, it seamlessly integrates into the Photo app, enhancing its functionality. By accessing the preference pane installed within the Settings app, you gain the ability to customize various toggles such as unlock all albums with the same authentication method, show locked albums, and keep albums unlocked.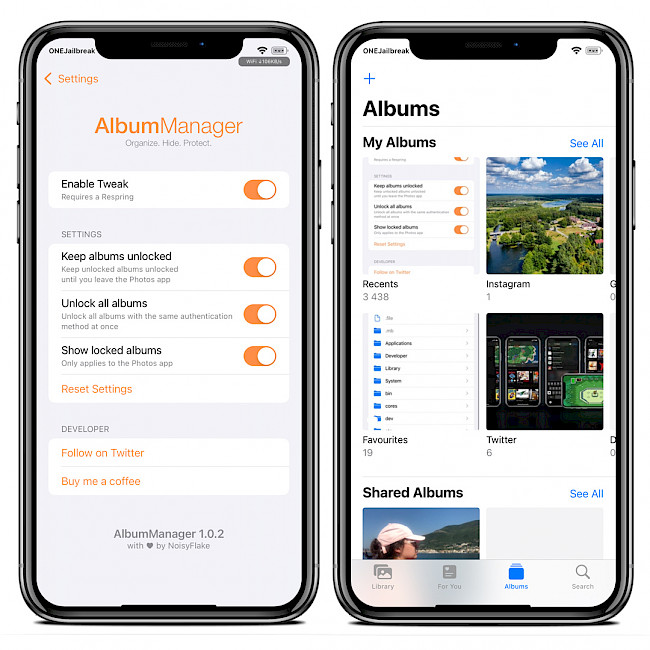 The remarkable "Unlock all albums" feature of AlbumManager brings unparalleled convenience to your album management. This feature operates on a unified authentication method, meaning that when you unlock an album protected with Face ID, all other albums protected with Face ID will automatically unlock as well. This approach eliminates the need to individually unlock each album, saving you valuable time and effort.
NoisyFlake, the brilliant developer of AlbumManager, has gone above and beyond by incorporating additional features to enhance user convenience. Among these additions, you will find a handy toggle switch that enables you to effortlessly activate or deactivate the tweak as needed. Furthermore, NoisyFlake has also included a reset settings button, allowing you to swiftly revert the tweak to its default values with a single tap.
Note: On XinaA15 jailbreak, Face ID protection feature won't work due to issues with the Xina jailbreak itself. Upgrading to Dopamine is strongly recommended.
When adding photos to an album, you now have the option to choose between copying the photos (which remains the default behavior) or moving them instead. Opting to move the photos seamlessly transfers them from their current album to the selected destination, streamlining the process of cleaning up your Camera Roll (also known as the Recents album) and creating distinct, authentic albums that preserve all your cherished memories.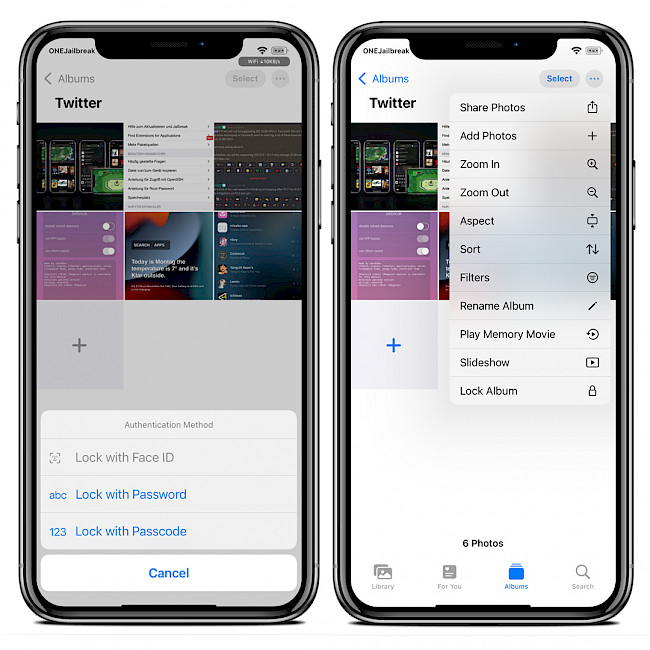 Initially, AlbumManager was introduced as a paid package, offering its exceptional features for a price. However, an exciting turn of events occurred when NoisyFlake, the talented developer behind the tweak, made the remarkable decision to discontinue the development of jailbreak tweaks. In a generous gesture, NoisyFlake has now released AlbumManager as a free and open-source package, making it accessible to a wider jailbreak community audience.
Add Repository
AlbumManager was released as a free package through the Chariz Store. Add the official AlbumManager Repo to your package manager and install this amazing tweak to protect your photo albums in Photo app on iOS 15 – iOS 16. The most recent release of the tweak was updated to supports rootless jailbreaks such as Palera1n, Dopamine, and XinaA15.
To install AlbumManager on your jailbroken device, follow those steps:
Open the Sileo app from the Home Screen.
Tap on the Sources tab, then select Edit button.
Add the following repository URL:


​​​​​​​https://repo.chariz.com

Search for and install the AlbumManager tweak from Chariz Repo.
Respring the device to finish the installation.
Configure AlbumManager tweak from the Settings app.​​​​​​​​​​​​​​​​​​​​​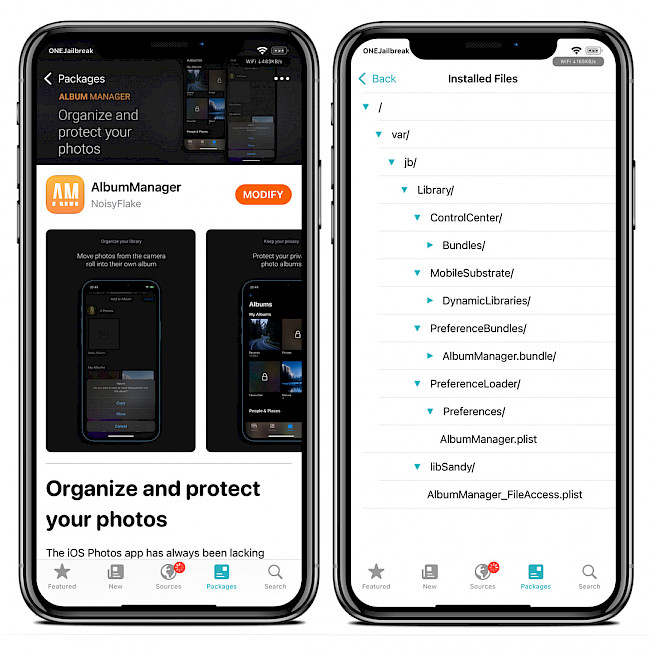 For added convenience, you can quickly add the repo to your preferred package managers (Sileo, Installer, Zebra) by using the convenient quick links provided at the top of this page. With just one click, you can easily add the repo and download AlbumManager for iOS 15 – iOS 16.
What's new
Updated AlbumManager tweak to version 1.0.2.
Fix crash of the CareCam app.
Fix possible crash when accessing Face ID locked albums.
Fix crash when having Laetus installed.
Post a comment