Botim Desktop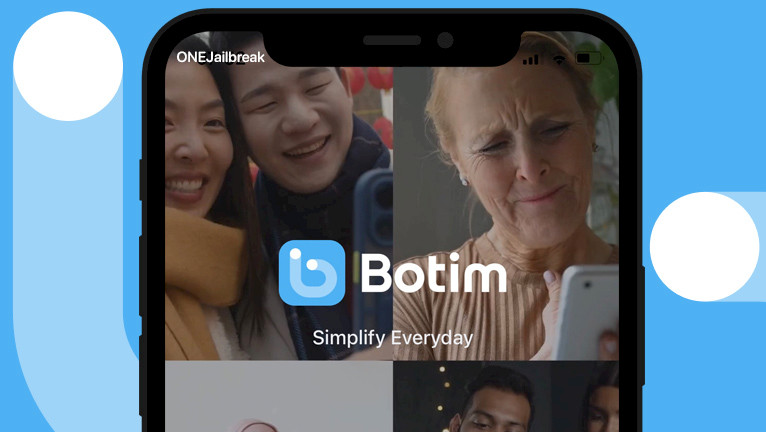 Discover a lesser-known gem in the realm of communication apps: Botim Desktop. While Skype, Viber, WhatsApp, and Messenger hog the limelight, Botim Desktop quietly stands out. This underrated application not only offers a refreshing change but also boasts an array of features for Desktop and iOS devices. There is also an option to run Botim from your browser, but it requires you to pair it with your iPhone.
Download Botim Desktop for Windows 7 – Windows 10, Linux, Mac, and iOS 10 or later:
What is Botim Desktop?
Botim Desktop is more than just a chat and voice/video call application. With Botim Desktop, you can send text messages, share embedded videos, and exchange pictures seamlessly. What sets it apart is its user-friendly interface, which mirrors the simplicity and intuitiveness found in other leading VOIP apps. Its familiar layout makes transitioning to Botim Desktop effortless while enjoying a wide range of communication features no matter if you are using Desktop or iOS.
Among Botim's notable features is the ability to facilitate group calls with a whopping 21 participants simultaneously, something many other apps struggle to match. Additionally, Botim Desktop offers the flexibility of running directly from your desktop browser. Although this feature does require you to pair it with your iPhone running iOS 10 – iOS 17, it provides seamless communication without the need for additional downloads or installations.
Botim is a versatile calling and messaging application that caters to users across various platforms. It was strategically released for all major desktop platforms, including Windows, Linux, and Mac. Moreover, Botim extends its reach to mobile devices, offering seamless experiences on both iOS and Android platforms. Botim Desktop is released for free.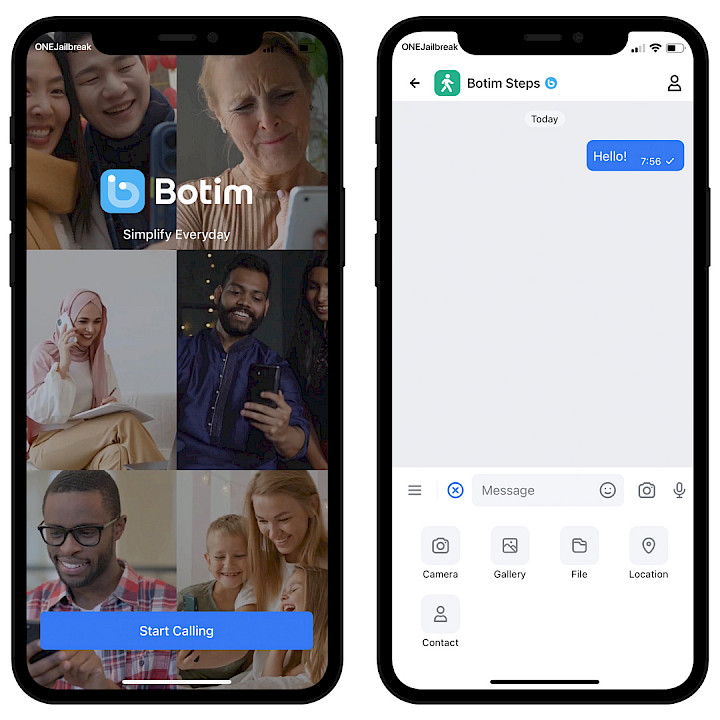 Botim for PC
Botim Desktop for Windows, Linux, and Mac provides a range of features but requires users to connect their phone to the PC application to access basic features. Unlike Skype, Botim doesn't offer the option to create an independent account for the PC version. Instead, users need to link the application with their iPhone or Android device to access all its functionalities.
In its Desktop version, Botim provides fundamental features, allowing users to send text messages and share images, files, and contacts. Additionally, users have the option to record voice messages and send them to others. However, it's important to note that the Desktop version lacks the voice calling feature, setting it apart from the mobile version of Botim which includes this functionality. This distinction means that while Botim Desktop serves basic messaging needs efficiently, users seeking voice calls will need to use the mobile app.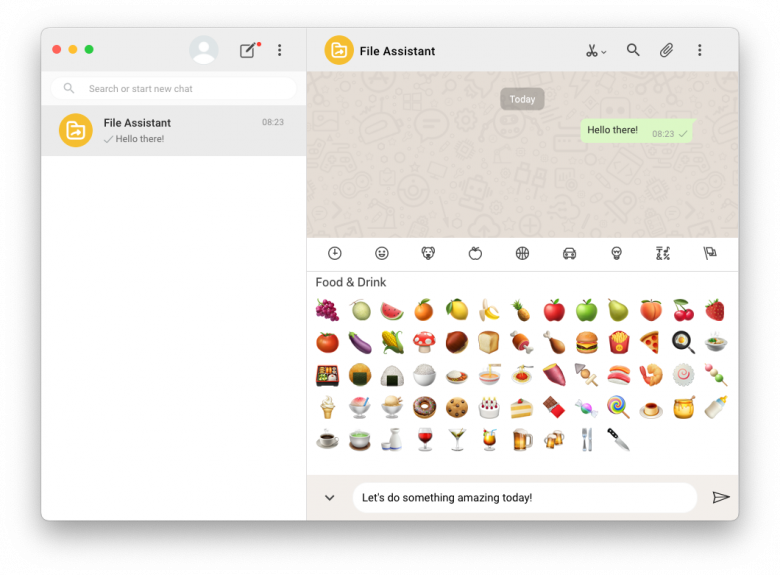 Using Botim on your Desktop
Open the Botim app from the Home Screen on your phone.
Click the plus button in the upper right corner to select the Scan QR Code.
Point your phone to this screen to capture the code.
Botim for iOS
Explore the complete potential of the Botim calling and messaging app through its mobile version. Here, you can engage in dynamic conversations with friends, utilizing features like video and voice calls. Create interactive group chats, search through conversations effortlessly, and enjoy a seamless communication experience that goes beyond basic texting. With Botim's mobile version, your conversations come to life with the added richness of video and voice conversations, making it a versatile and comprehensive platform for staying connected.
Botim for iOS goes the extra mile by offering a dedicated exploration tab, opening the door to a world of additional services. Here, users can access enticing promo codes featuring the latest discounts from their favorite brands, avail of exclusive coupons like the popular buy 1 get 1 free deal, monitor their steps, and even conveniently order medications in just a few simple steps.
Furthermore, Botim offers a premium VIP membership option, ensuring an ad-free experience and providing support for HD video calls, among other premium features. This comprehensive approach transforms Botim into not just a messaging app but a one-stop hub for a variety of services, enhancing user convenience and satisfaction. Find more on the official website.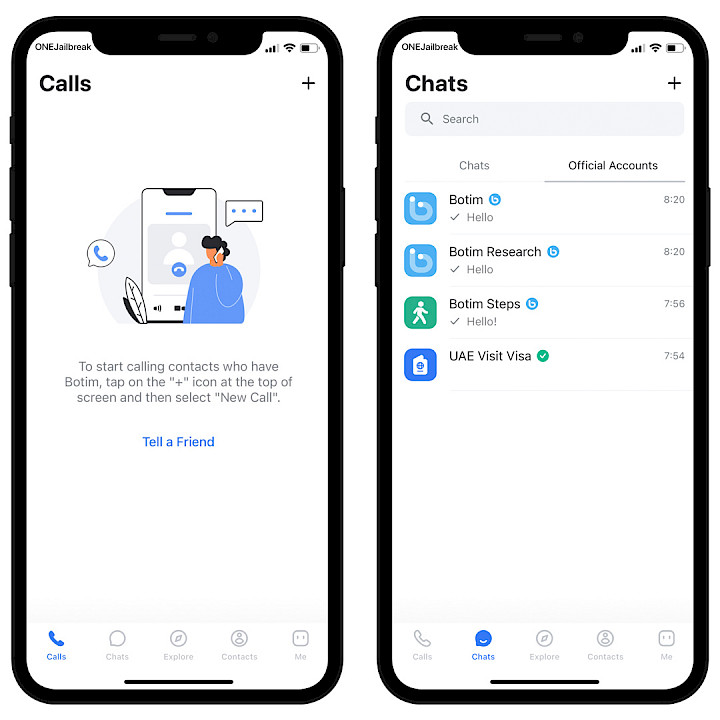 Download Botim Desktop
Botim Desktop is readily accessible for Windows PCs, catering to a broad range of Windows versions including the widely-used Windows 7, Windows 10, and Windows 11. Additionally, the application is compatible with Linux and Mac operating systems, ensuring users on various platforms can seamlessly access Botim Desktop. Convenient download links are conveniently provided at the top of the page, simplifying the process for users to install and enjoy Botim's versatile messaging features on their preferred devices.
What's new
Updated Botim Desktop 1.6.6 to the latest version.
Added Botim for iOS.
Experience the all-new simpler and cleaner App UI.
Overall improvements and bug fixes.
Sponsored links
Post a comment