iGameGod IPA is a advanced game Cheat Engine for iOS

qbap |
Cydia Tweaks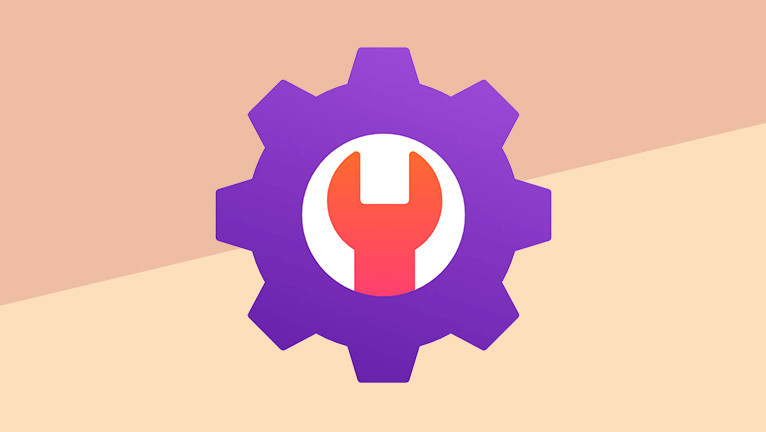 There are a lot of hacks to cheat in games released as modified IPA packages that can be sideloaded on iOS. But what if you had a tool to cheat in all games and modify any values like coins, ammo, life, etc. manually? iGameGod was made exactly for that!
Add iGameGod Repo to your package manager.
What is iGameGod?
iGameGod (iGG) is a free game Cheat Engine for iOS offering a lot of features including a built-in Cheat Engine, Speed Hack Manager, Touch Recorder, Live Offset Patcher, and a couple of other useful tools. This app is brought to you by the developers behind Sideloadly and iOSGods App.
This tool can find and modify in-game values. Use this feature to add coins to your wallet, increased ammo value, or add an unlimited number of goods, and everything else that you can imagine. iGameGod can modify any value in memory before it gets saved in a game or app.
Memory Cheat Engine comes with a lot of features such as a search for known values, changes in unknown values, for values nearby each other with the ability to specify the range, or grouped Nearby Search. There is also a Memory Browser to view/modify values in the app's memory.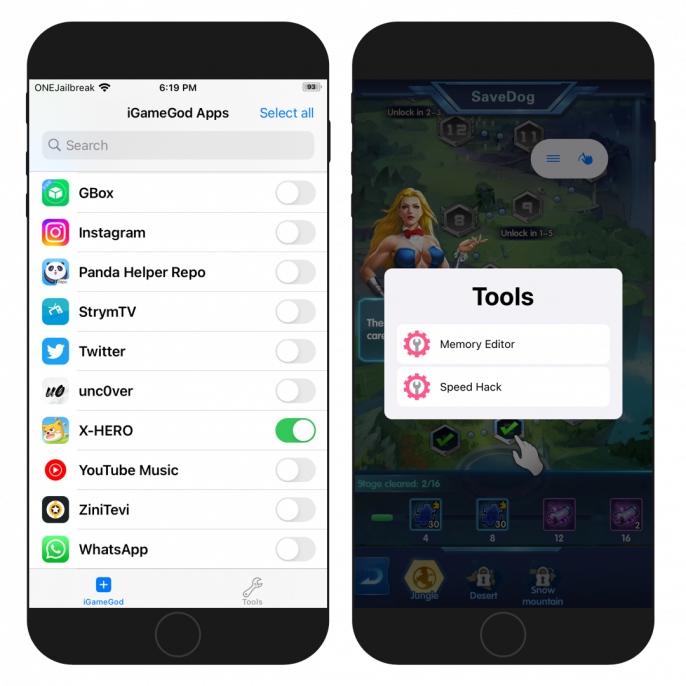 On top of that, you can also modify search results, select/batch modify results, lock and unlock (modified) values, favorite / save & name addresses. iGameGod overlay, so you don't have to keep swapping back and forth between apps. There is also a Light and Dark mode for the UI.
Another tool provided by iGameGod is Speed Manager. With its features, you can slow down your game speed to provide value, or speed up your game by 1x up to 6000x. Speed Manager will be useful to speed up the time to produce goods, or slow down when a reflex is required.
There are also games that require some kind of repetitiveness, and the iGameGod Touch Recorder / Auto Touch tool can get really handy. It can record and replay your touches exactly as you made them. Play and stop the recording and replay the recorded touches on a loop.
Live Offset Patcher is an extremely useful tool that allows you to supply and patch your offsets on the go without needing lldb or constantly re-compiling your project to test offsets. What's more, it offers the ability to rename switches, so you don't confuse yourself.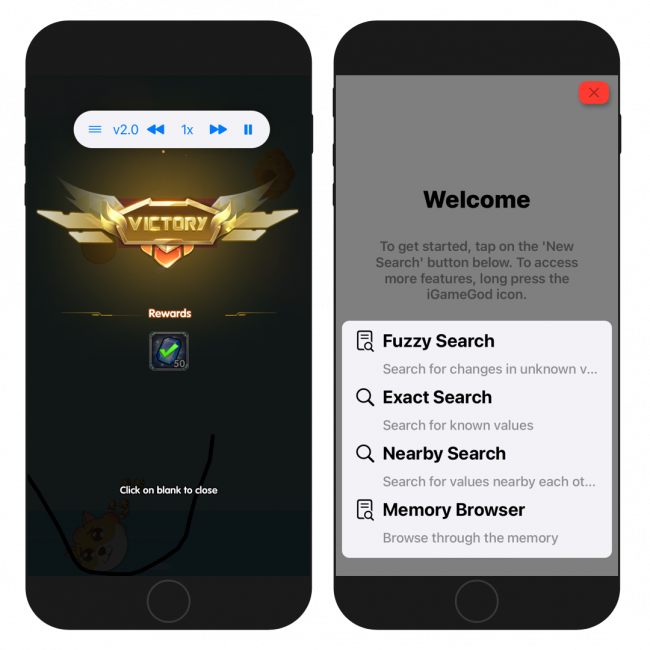 This tool allows you to quickly inject patches into the game and enable or disable them when required. For example, you can find an offset and patch to increase the speed of a game. Live Offset Patcher allows you to save this value as a toggle from a floating window inside a game.
iGameGod evolved over the years, and the developer included also iGDecrypt tool for iOS 11 and up. It basically enables users to decrypt an iOS app for researching, tweak injecting, sideloading, etc. Remove UISupportedDevices limitation, Decrypt and repackage with flexdecrypt.
iGSpoof allows you to change or spoof your device's info for App Store and System apps. This makes it, so you can easily change your device model, UDID, serial number, iOS version, etc. Use this to evade bans in games, trick apps, restart trials, and whatever else you can think of.
iGSpoof should support iOS 11 up to iOS 15. It allows you to spoof device info globally or for selected apps. Spoof Unique Device Identifier (UDID),spoof iOS Version, spoof Build Version, spoof Serial Number, spoof Bluetooth Address, spoof Device Name, and spoof Hardware Model.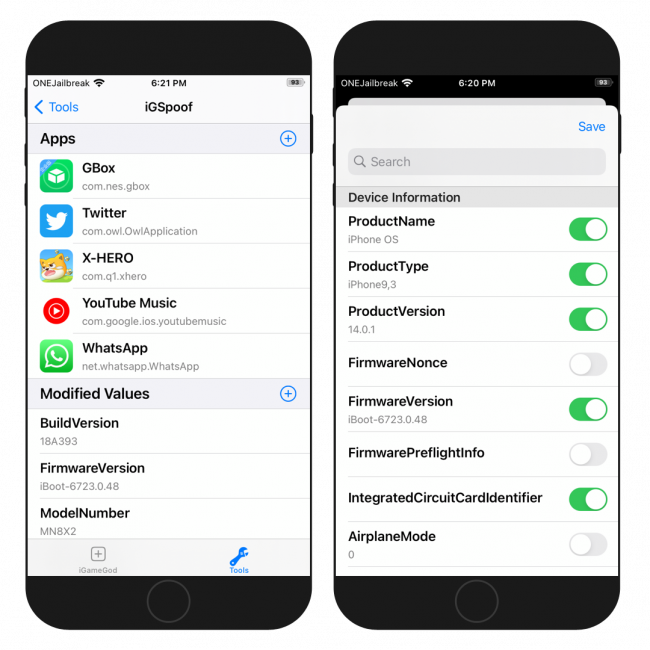 With the new iGameGod update, iOSGods App has introduced support for installing tweaks and hacks in .deb format. iGameGod provides two ways to support tweak installations. Normal mode, and installation via iGameGod. This feature was designed only for jailbroken devices, but iGameGod itself with most of the features can also run on jailed devices.
In this article below, I explain how to inject the iGameGod Cheat Engine into any game (jailed). iGameGod's Cheat Engine, Speed Manager, and Touch Recorder will be available and working on your Non-Jailbroken iPhone or iPad on the latest iOS versions.
Alternatively, you can try Panda Helper Lite which provides besides already hacked games also additional tools like App Signer, Auto Touch, Cloner, Cloud Save, Auto Clicker, Cheat Engine, and Save Data. All game hack tools are available for VIP members with valid paid subscriptions.
Add Repository
iGameGod tweak was released as a free package through the private iOSGods Repository. Add iGameGod Repo to your package manager and install the advanced game Cheat Engine for iOS. Tweak and hack your favorite iOS games to make your life easier.
To install iGameGod on your iOS device, follow these steps:
Open the Cydia app from the Home Screen.
Tap on the Sources tab, then select Edit.
Add the following repository URL: https://iosgods.com/repo/
Install the iGameGod tweak from the new repository.
Respiring your iPhone to apply all changes.
Open the iGameGod from the Home Screen.
Alternatively, please use the quick links available at the top of this page to add with just one tap the repository to your favorite package manager (Cydia, Sileo, Installer, Zebra).
Download iGameGod IPA
iGameGod can be also used without jailbreak, but it requires more preparation, and you need to inject the iGameGod IPA into any app or game you like to include the Cheat Engine for iOS. The no-jailbreak release features Cheat Engine, Speed Manager, and Touch Recorder.
Step 1. Download iGameGod deb from this link.
Step 2. Open Sideloadly application.
Step 3. Connect your iPhone / iPad to the computer via USB.
Step 4. Select the IPA icon to load a decrypted game IPA to install.
Step 5. Enter your Apple ID to sign IPA file.
Step 6. Open Advanced options and enable Inject dylibs/frameworks.
Step 7. Drag and drop com.gamegod.igg_0.3.5 DEB file.
Step 8. Click the Start button to install the IPA file on your device.
Step 9. Provide the password for your Apple ID.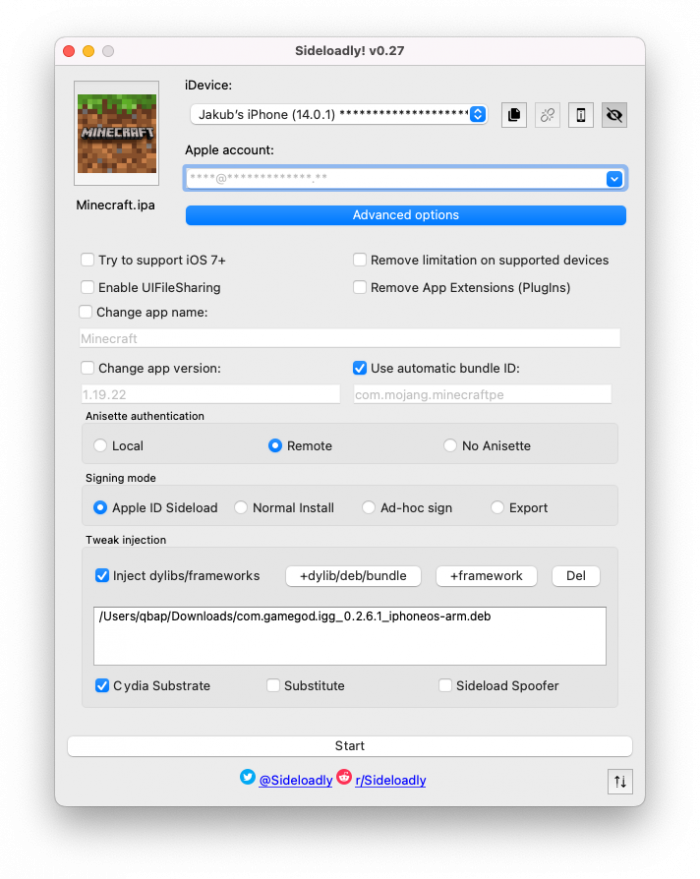 Step 10. Open the Settings app and navigate to General → VPN & Device Management.
Step 11. Click on the developer app with your e-mail.
Step 12. Tap on Trust to allow the application to run.
Hacked game IPA files with injected iGameGod tweak can also be sideloaded with on-device IPA installers such as TrollStore, Esign, or Bullfrog Assistant. No jailbreak required.
What's new
Updated iGameGod to version 0.3.5.
Added a new feature iGDebugger.
Various bug fixes and improvements.
Added new functionality that can now install and/or inject .deb files.
List tweaks you are currently injecting via iGameGod.
3D/Long Touch support is now available.
The search bar is now visible by default when viewing the list of apps.
Fixed an issue where some Jailbreaks would complain about Live Offset Patcher.
Fixed a visual bug with iGSpoof.
Various minor bug fixes and improvements.
Speed Hack Manager has been improved.
Improved support for iGameGod Jailed.
Post a comment