Run Sideloadly application on your PC or Mac.
Connect your iPhone or iPad to the computer via USB.
Load the IPA file into the app to begin the installation process.
Enter your Apple ID to sign the Yattee IPA file.
Click the "Start" button to begin sideloading the IPA file onto your device.
When prompted, enter the password for your Apple ID.
Open the Settings app from the Home Screen.
Navigate to "General" → "VPN & Device Management".
Click on the developer app associated with your email.
Tap "Trust" to allow the app to run.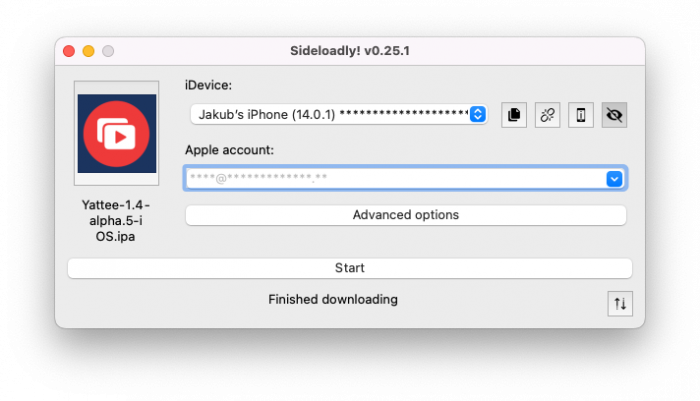 What's new
Updated Yattee to version 1.5.
Added slide gesture for hiding player (iOS).
Added buttons in player controls.
Restart the current video.
Added option to the video context menu to start playing in PiP (iOS).
Added a button to browser controls to close current video.
Changed tab navigation to use overlays instead of sheets for channels (iOS).
Fixed orientation changes handling (iOS).
Fixed action of the closing video.
Removed most of the defaults Favorites list.
Minor controls UI improvements.
Other minor fixes and improvements.
Added support for user playlists with Piped accounts.
Channel subscriber count is retrieved without additional query with Piped.
Other minor fixes and changes.
Post a comment