Sentinel tweak: Hibernate iPhone to save battery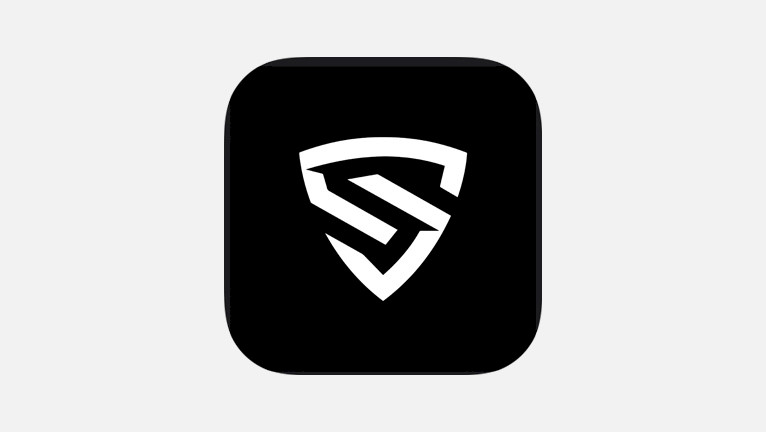 Have you ever found yourself with a low battery and no charger in sight, worried about losing your jailbreak settings and customizations? With Sentinel, you can avoid this frustrating scenario altogether by using the hibernation mode feature. By entering hibernation mode, Sentinel can help preserve your device's jailbreak status on iOS 15.
What is Sentinel?
Sentinel is a jailbreak tweak that can help you extend the battery life of your iDevice by allowing you to put it in a hibernation state. This feature can be particularly useful to safely put your device to sleep without worrying about losing any jailbreak-related settings or customizations.
Once the installation of Sentinel is complete, it will add a dedicated preference pane to your Settings app. From here, you can enable the tweak and configure a range of options according to your preferences. These options include the ability to spoof the battery percentage, keep music playing while in Sentinel mode, and adjust the shutdown percentage value.
When your device's battery level reaches a pre-set threshold, Sentinel will trigger a simulated shutdown that activates a built-in iOS utility called Hibernation. This mode allows your iDevice to enter a state of deep sleep, preserving battery life while also maintaining your jailbreak status. It also fully disables the springboard, which means notifications, alarms, calls, etc.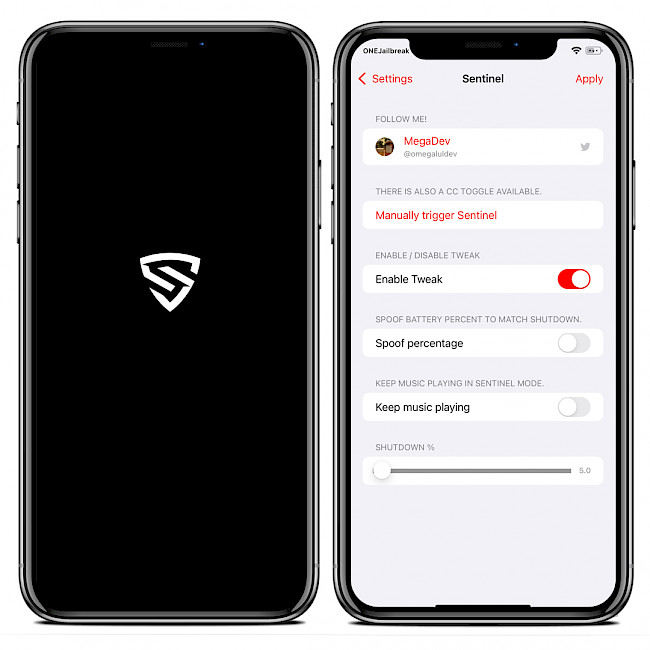 Although Sentinel tweak was originally released for iOS 12 through iOS 14.8.1, it can also be used on the latest jailbreaks available for iOS 15, such as Palera1n and XinaA15. This means that you can take advantage of Sentinel's battery-saving features and hibernation mode on the most recent iOS versions. Whether you're using an older iOS version or the latest release, Sentinel tweak offers a reliable and effective solution for keeping your jailbreak intact.
Tip: To exit the Sentinel mode tap three times on the volume-up button.
In addition to automatically initiating hibernation mode, Sentinel tweak also offers a manual option that can be accessed through the preference pane. However, for added convenience, you can also use the Control Center to activate this mode quickly. Sentinel comes with a custom Control Center module that enables you to trigger hibernation with just a few taps.
Exiting hibernation mode with Sentinel tweak is a straightforward process that can be done in two simple ways. The first option is to recharge your device, which will bring it out of hibernation mode automatically. Alternatively, you can use a quick shortcut by pressing the volume-up button three times in a row. This will turn off the hibernation mode.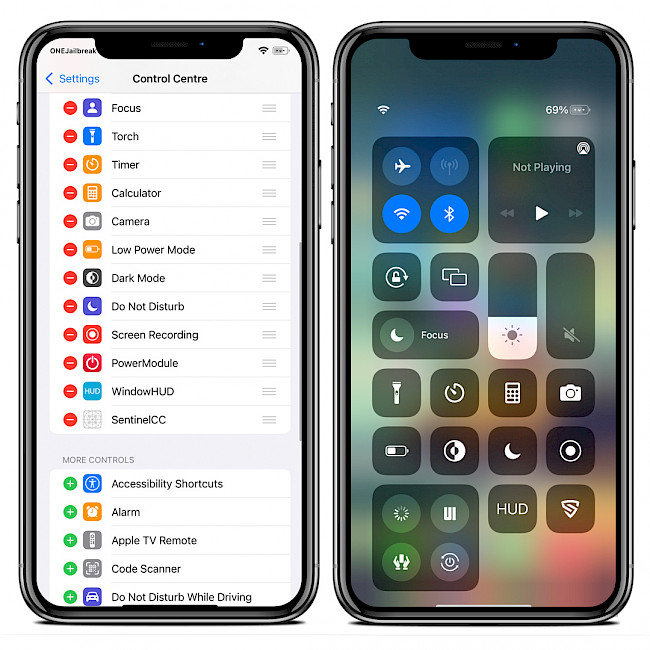 Compared to its paid competitors like SafeShutdown, Sentinel tweak stands out for its exceptional battery life, which is a result of rigorous optimization. With Sentinel, you can enjoy extended battery performance without having to pay for premium features or services. If you are searching for a solution for rootless Dopamine jailbreak try the Reverie tweak.
Add Repository
Sentinel tweak, which allows you to put your iPhone into hibernation state, is available for download as a free package on Havoc Repository. Add Sentinel Repo to your package manager and install the tweak on iOS 12 – iOS 15. Both, Palera1n and XinaA15 jailbreaks are supported on iOS 15. Avoid having to re-jailbreak after your device runs out of battery.
To install Sentinel tweak on iOS with Sileo, follow those steps:
Open the Sentinel app from the Home Screen.
Tap on the Sources tab, then select Edit button.
Add the following repository URL: https://havoc.app
Search for Sentinel and install the package.
Respiring your iPhone to apply all changes.
Access the Sentinel tweak from Settings app.
For added convenience, you can quickly add the repository to your preferred package managers (Cydia, Sileo, Installer, Zebra) by using the convenient quick links provided below. With just one click, you can easily add the repository and download the tweak.
What's new
Updated Sentinel to version 1.3.2.
Overall improvements and bug fixes.
Sponsored links
Post a comment