Reverie tweak for iOS 15 enters hibernate mode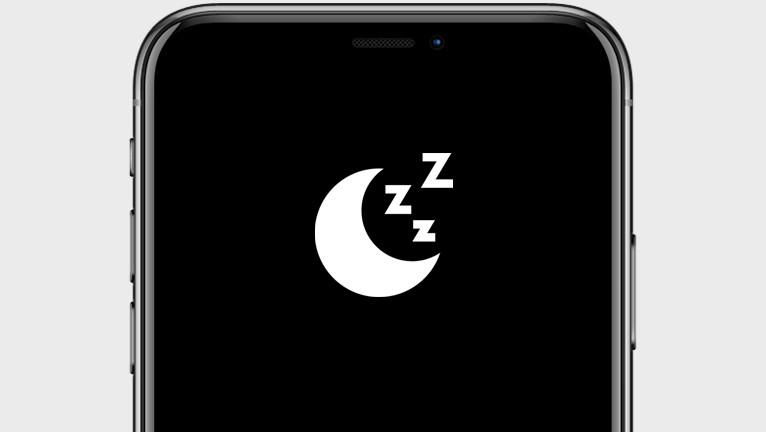 Have you ever found yourself in a situation where your device's battery is low, and you're unable to charge it, leaving you worried about losing your jailbreak? With Reverie, you can avoid this frustrating scenario by using the hibernation mode feature. By entering hibernation mode, Reverie helps preserve your device's jailbreak status on iOS 15.
Add Reverie Repo to your package manager and install the tweak:
What is Reverie?
Reverie is an innovative jailbreak tweak designed to help you conserve your device's battery life. When your battery is running low, Reverie puts your device into hibernation mode, reducing power consumption and extending your battery life. To exit hibernation mode, simply press the up volume button three times. Recently Reverie was updated to support rootless jailbreaks.
With Reverie tweak, you can worry less about your battery life. After installing Reverie, a dedicated preference pane will be added to the Settings app, giving you easy access to the tweak's settings. From there, you can enable Reverie and adjust the automatic hibernation settings, allowing you to choose at what battery level the device will enter hibernation mode.
With Reverie's customizable options, you have greater control over how your device conserves battery life, making it a valuable addition to your jailbroken device. This free jailbreak tweak for iOS 12 – iOS 16 can put your device into hibernation mode manually or automatically.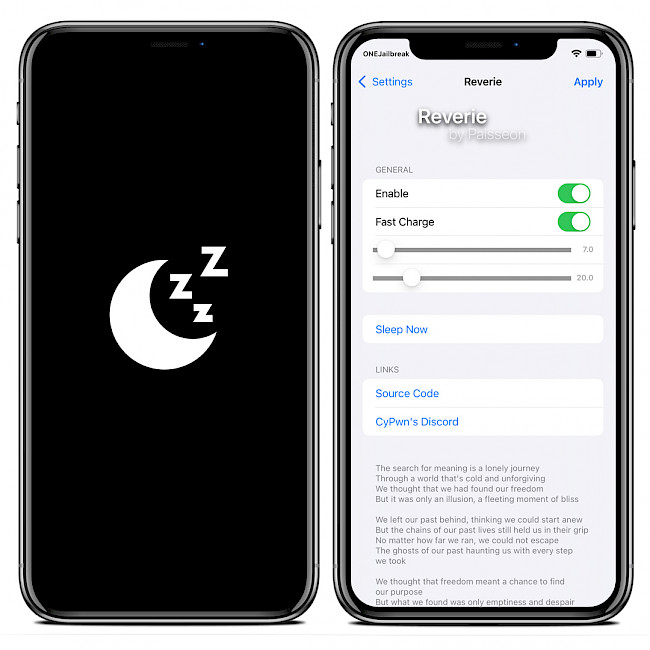 Reverie is an intelligent tweak that utilizes a built-in iOS utility called Hibernation to help you conserve your device's battery life. When your battery level reaches a pre-set threshold, Reverie will trigger a simulated shutdown that activates Hibernation mode. This deep sleep state preserves battery life while also maintaining your jailbreak status, allowing you to use your device for longer periods of time without worrying about running out of power.
In Hibernation mode, the springboard is fully disabled, meaning that notifications, alarms, calls, and other processes are temporarily paused. With Reverie, you can rest assured that your device is conserving power and maintaining its jailbreak status.
Tip: To exit Reverie's deep sleep mode, simply press the volume up button three times.
With Reverie, exiting hibernation mode is a simple and convenient process that can be done in two easy ways. The first option is to recharge your device, which will automatically bring it out of hibernation mode. Alternatively, you can use a quick shortcut by pressing the volume-up button three times in a row. This simple yet effective feature allows you to quickly resume using your device whenever you need it, without having to wait for it to recharge.
Reverie is an open source project released under the GPL-3.0 license. The tweak's source code has recently been rewritten using the Swift and Logos programming languages, making it more efficient. You can find the latest version of the tweak's source code on Paisseon's GitHub.
Alternatively you can try paid SafeShutdown, or the free Sentinel tweak that stands out for its exceptional battery life, which is a result of rigorous optimization. With Sentinel, you can enjoy extended battery performance without having to pay for premium features or services.
Add Repository
Paisseon Repository contains the latest version of the iOS tweak to hibernate your iPhone To install Reverie tweak on your iPhone, it's required to add the official repo. Reverie for rootless was released as a separate file, and it's now available in Paisseon Repository. Recent release of Reverie was updated to support Dopamine and Fugu15 Max jailbreaks on iOS 15.
To install Reverie tweak on your jailbroken iOS device, follow these steps:
Open the Sileo app from the Home Screen.
Tap on the Sources tab, then select Edit.
Add the following repository URL: https://paisseon.github.io
Install Reverie tweak from the newly added repository.
To apply all changes, respiring your iPhone.
Configure the tweak from the preference pane added to the Settings app.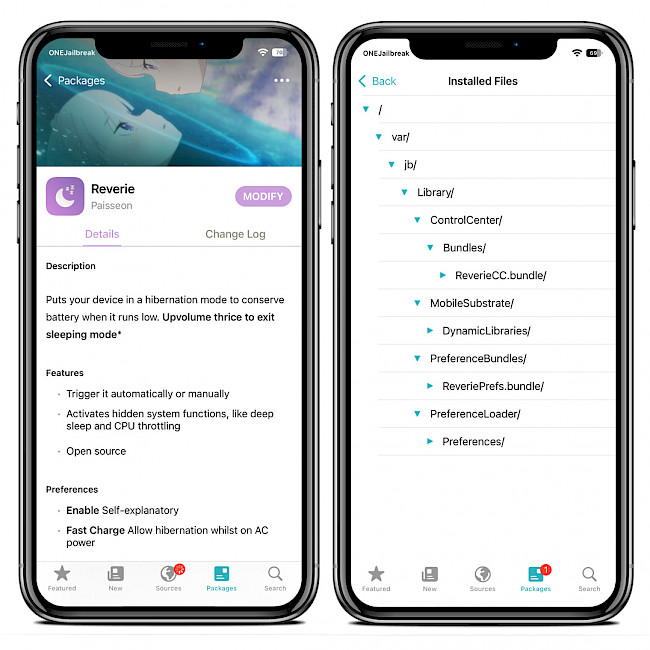 For added convenience, you can quickly add the repository to your preferred package managers (Cydia, Sileo, Installer, Zebra) by using the convenient quick links provided at the top of this page. With just one click, you can easily add the repo and download the Reverie tweak.
What's new
Updated Reverie to version 0.0.3.
Added Dopamine support on iOS 15.
Added support for rootless jailbreaks.
Full rewrite in Swift programming language.
Includes CPU throttling.
Sponsored links
Post a comment