ReachPlayer tweak adds a music widget to Reachability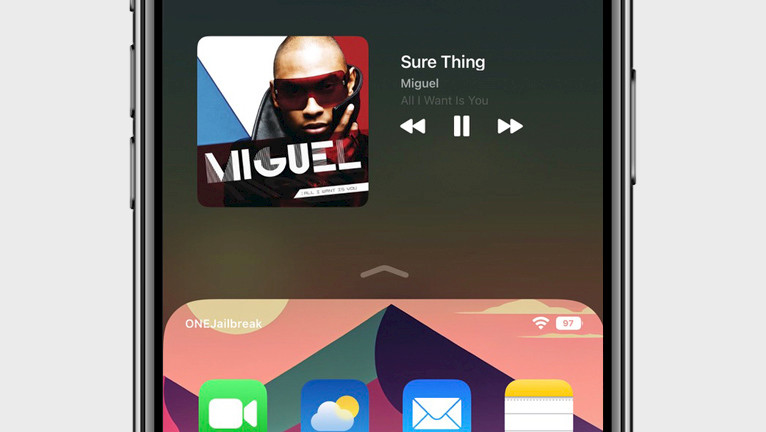 Reachability is a feature on iOS devices that allows you to interact with the top portion of the screen using one hand, even when the device is held with just one hand. This is especially useful on iPhones with larger screens. However, with ReachPlayer tweak you can use this feature differently on your jailbroken device running iOS 13 – iOS 16.
What is ReachPlayer?
ReachPlayer is a jailbreak tweak developed by ETHN that allows you to activate a sleek and minimalistic music widget player within the Reachability feature of your iOS device, all for free. The latest version works on iOS 13 up to iOS 16.4, and what's more important a ReachPlayer rootless was released with support for Dopamine and Fugu15 Max jailbreaks on iOS 15.
Once you have installed ReachPlayer, a dedicated preference pane will be added to your device's Settings app. Within this pane, you can not only activate the tweak, but also customize a range of basic settings across various sections such as activation, layout, background, and misc. This makes it easy to tailor the ReachPlayer experience to your personal preferences.
To activate the ReachPlayer tweak, you have the option of double-tapping on the Status Bar or using a shake device motion. While both methods are available, I personally prefer using the default Status Bar activation method for convenience. Additionally, the developer has included some basic sliders within the preference pane to adjust the layout of the widget, allowing you to modify the artwork size and horizontal and vertical positioning to your liking.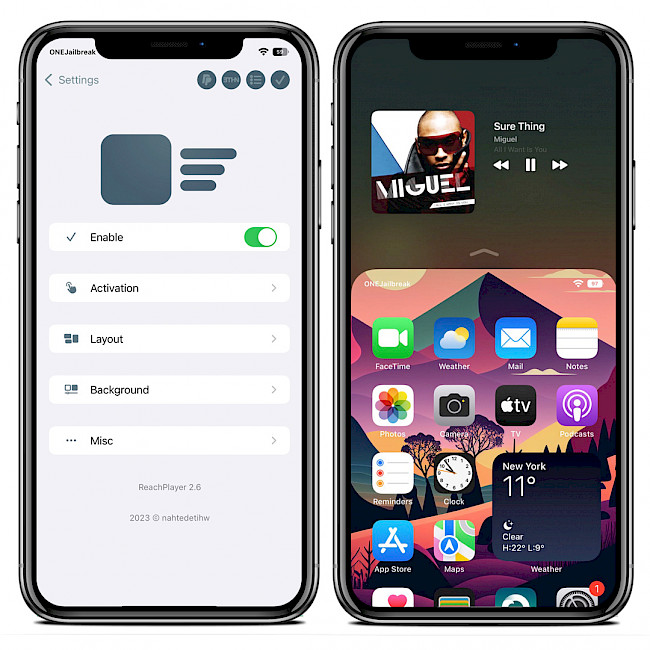 In addition to the layout customization options, ReachPlayer also allows you to enable a background blur effect and choose from a selection of dark, clear, or light styles. You can even modify the reachability height, chevron transparency, and timeout duration in seconds, allowing you to customize how long the ReachPlayer stays open after activation.
The most recent releases of the ReachPlayer tweak have brought several improvements, such as the latest version 2.6. Users can now apply changes without needing to respring their device, which makes the customization process more efficient. The preference pane has also been rewritten, offering a smoother and more streamlined user experience.
Additionally, the developer has removed the Cephei dependency, making the tweak more lightweight and enhancing its compatibility with various devices. The play button has been fixed, and the tweak now supports N95. Other overall improvements and bug fixes have been implemented to ensure a better performance and user experience.
Upon installation of the ReachPlayer tweak on your jailbroken device, it may initially appear in the wrong location on the Reachability screen. However, this can easily be corrected by adjusting the positioning settings within the tweak's preferences.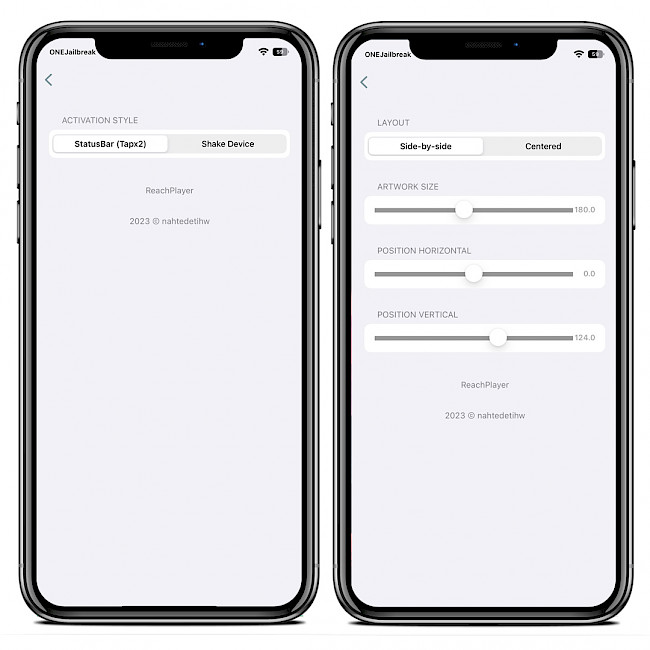 ReachPlayer is an incredibly useful tweak, serving a music player that is both convenient and easy to access. Instead of requiring you to stretch your thumb up to the top of the display, ReachPlayer allows you to quickly glance at the top of your screen and control music.
Add Repository
ReachPlayer tweak was released as a free package available for download via the private ETHN Repository. Add ReachPlayer Repo to your package manager with one tap and install the music widget tweak for reachability. The latest release of ReachPlayer now supports rootless jailbreaks such as Dopamine and Fugu15 Max Beta 8 running iOS 15 up to iOS 15.4.1.
To install ReachPlayer tweak on your jailbroken device, follow those steps:
Open the Cydia app from the Home Screen.
Tap on the Sources tab, then select Edit button.
Add the following repository URL: https://nahtedetihw.github.io
ReachPlayer tweak will be available from the newly added repository.
Respiring your iPhone to apply changes.
Open the ReachPlayer app from the Settings app.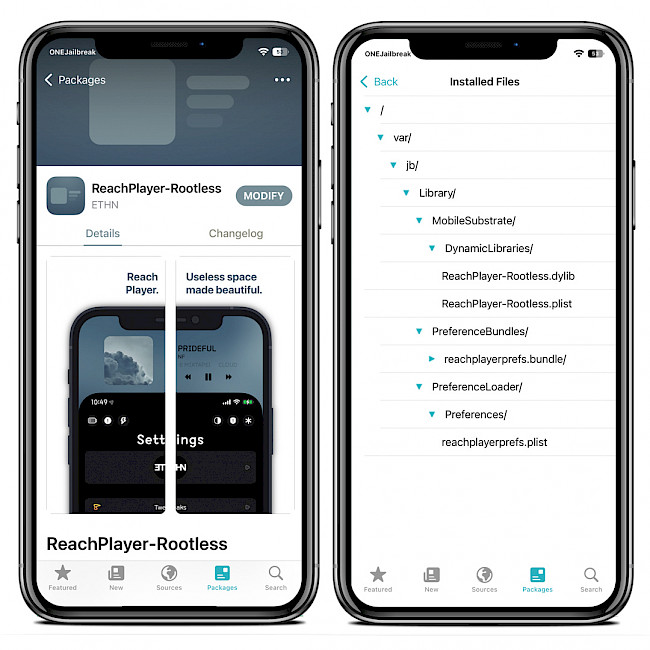 For added convenience, you can quickly add the repository to your preferred package managers (Cydia, Sileo, Installer, Zebra) by using the convenient quick links provided below. With just one click, you can easily add the repo and download the ReachPlayer tweak for iOS 15.
What's new
Updated ReachPlayer to version 2.6.
Added option to apply changes without respring.
Rewrote the preference pane.
Removed Cephei dependency.
Fixed play button.
Added support for N95.
Overall improvements and bug fixes.
Sponsored links
Post a comment