Pullover Pro

qbap |
Cydia Tweaks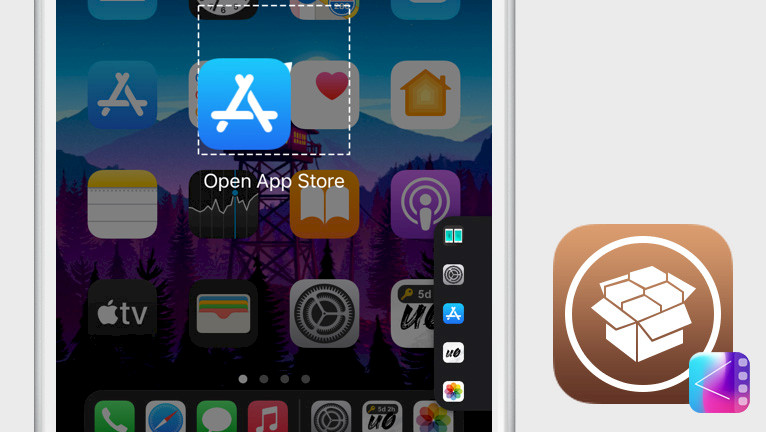 Multitasking especially on iPhones was impossible to implement, at least this is Apple's position. They told at WWDC22 that Stage Manager requires Virtual Memory Swap and the M1. For years, jailbreak offers a few multitasking tweaks including Pullover Pro.
Add PullOver Pro Repo to your package manager.
What is PullOver Pro?
PullOver Pro is a jailbreak tweak that brings multitasking to your iPhone running iOS 11 up to iOS 14. The tweak introduces a small tab on the side of the screen which allows you to pin an app and pull it over the current app. This way you can run multiple apps at a time.
There is also the QuickSwitch menu. By holding the grabber a menu will pop up. You can drag your finger up and down to select what app you'd like to pin. These apps can either be added to "favorites" or you can use the most recent apps, pulled from the app switcher.
After you install this jailbreak tweak on your device, a dedicated preference pane will get added in the Settings app where you can configure Pullover Pro to suit your needs. From here you can toggle Pullover Pro on or off on demand or respring the device to save all changes.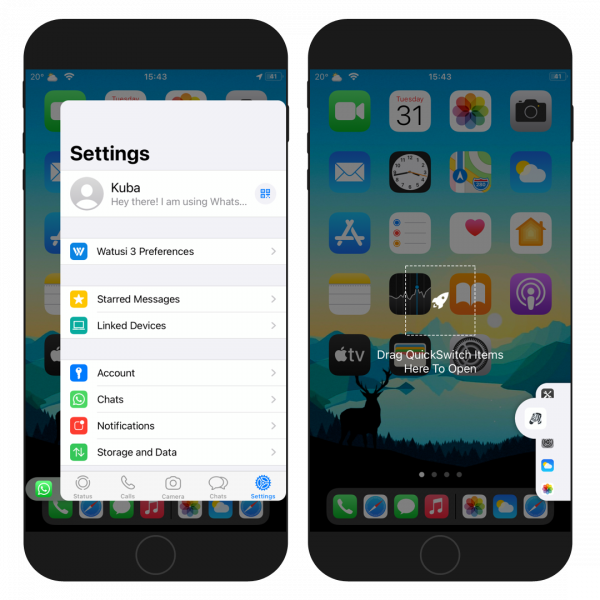 PullOver Pro tweak comes with a lot of settings. First, you need to decide if you like accessing recent apps or favorited apps from the QuickSwitch menu. Set how many apps should be displayed in QuickSwitch. This feature works with both, system apps and sideloaded apps.
The tweak offers left and right-handed modes, it supports dark mode and allows you to hide QuickSwitch labels and change the QuickSwitch Item Scale with a plus and minus button. From tweaks settings, you can also hide the interface in landscape orientation.
On top of that, the Pullover Pro tweak supports haptic feedback, can avoid the keyboard, and offers full-screen keyboard support on iOS 13. There is also an option to toggle the auto-nub handle when inactive and set the number of seconds to activate.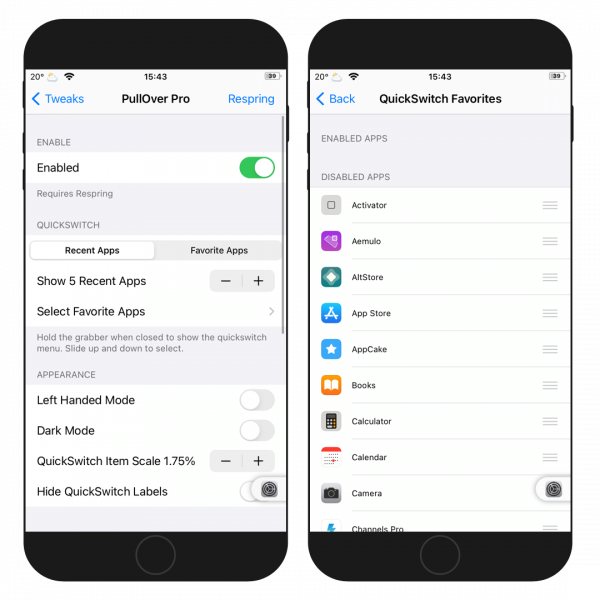 This tweak does not add a real multitasking feature to your device rather it allows you to run an app on top of another one with a quick app switch feature. To enable the real multitasking feature on your iPhone I would recommend you to try MilkyWay 2 tweak for iOS 13 and iOS 14.
It allows you to open and use at the same time multiple apps by running them in a Mac window interface on your iPhone. What's more, each window can be closed, minimized, maximized, moved, and freely resized on your screen by tapping on the right corner button.
FloatingDockPlus tweak also enables you to open multiple apps in Split-View and Slide View modes on iPhones. It also supports vertical split-view like on Android devices. These are just a few different approaches to enable multitasking on older devices with jailbreak.
Repository
Pullover Pro is a paid tweak released through a private C1d3r repository for $2. Add Pullover Pro repo to your package manager and enable a small grabber to the side of your iPhone's display and gain quick access to your favorite or most recently-used apps.
Tap on the Cydia Package Manager app from the Home Screen.
Switch to the Sources tab and tap Edit → Add.
Enter the https://c1d3r.com/repo/ repository URL.
Cydia will automatically refresh packages available in the repo.
Search for Pullover Pro tweak and install the package.
Restart the Springboard to apply all changes.
Access Pullover Pro tweak settings from the Settings app.
Alternatively, please use the quick links available at top of this page to add the repository to your favorite package manager (Cydia, Sileo, Installer, Zebra) with just one tap.
What's new
Bug fix for hiding landscape.
Bug fixes for left-handed mode.
Added QuickSwitch item scale options.
Added option to hide quick switch labels.
Bug fix for Lockscreen.
Added a mode for left-handed.
Added a dark mode option.
Post a comment