PortraitXI tweak portrait mode for old iPhones on iOS 14 – 15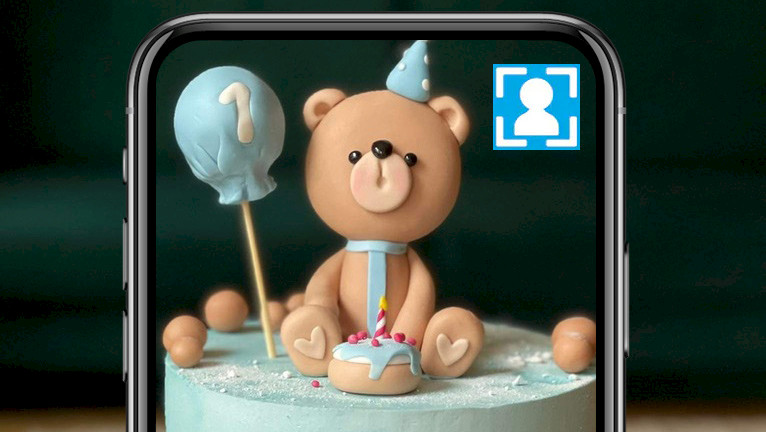 High-end iPhone's offer an option to create portrait photos with a professional looking bokeh (blur) effects in the background. Only Apple stands that older devices can't provide this effect. PortraitXI tweak enables portrait mode in single camera iPhones. The most recent release was updated to support rootless jailbreaks such as Dopamine.
Add PortraitXI Repo to your package manager.
What is PortraitXI?
PortraitXI is a jailbreak tweak that enhances one lens camera on your iPhone by adding the portrait mode on not supported devices. This tweak integrates with the Camera app adding the new PortraitXI options to the available camera modes. It works with iOS 14, iOS 15, and iOS 16.
After installation, the tweak adds a dedicated preference pane to the Settings app from where you can configure a few options and enable the tweak on demand. There is a toggle to turn the PortraitXI tweak on and off, enable auto enhance images, and save photos in HD format.
HD option will use the maximum resolution available for your iPhone. If this option is enabled it will increase the time taken to process the image and is not recommended on older devices.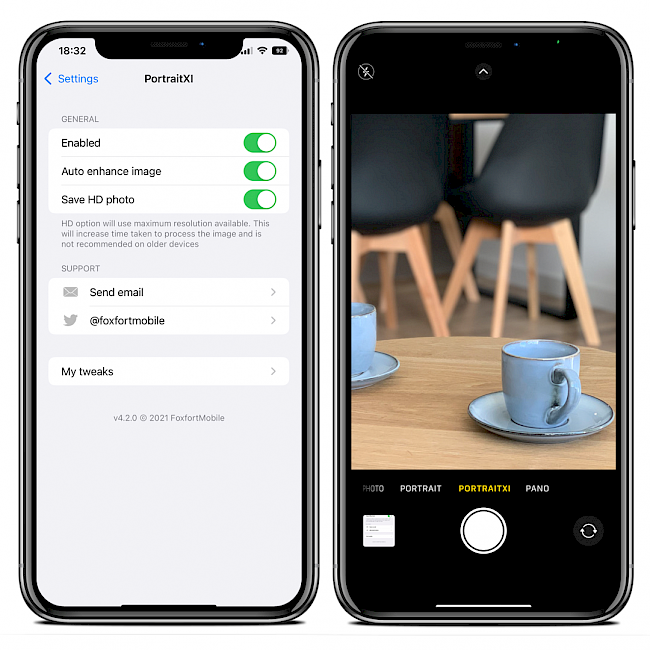 PortraitXI tweak's portrait mode integrates with the stock Camera app, adding a new option to available camera modes. Once enabled, you can take pictures with a gorgeous bokeh effect in the background. There is also an option to zoom the picture and enable the flash.
The tweak works best with human faces, but it will not work when a few people are in one shot. It can also be used to take photos from other subjects/pets. PortraitXI also smartly analyses the photo and performs automatic color corrections. Real time blur previews are not supported.
Without the dual camera hardware setup, the bokeh effect on objects will not be as good as high-end iPhones offer. PortraitXI will work best on big objects with regular geometric shapes and having far with contrasting backgrounds. PortraitXI mode saves a real portrait mode photo.
The tweak works with front, and back (both ultra-wide, wide angle and telephoto lens) cameras, but on older devices, for best quality results, use the back lens when taking pictures.
Tip: To capture quality photos with the bokeh effect keep your subject within 1-2 meters distance, choose a contrasting background with respect to the subject colors, make sure there is a distant background, and avoid having crowds in the background.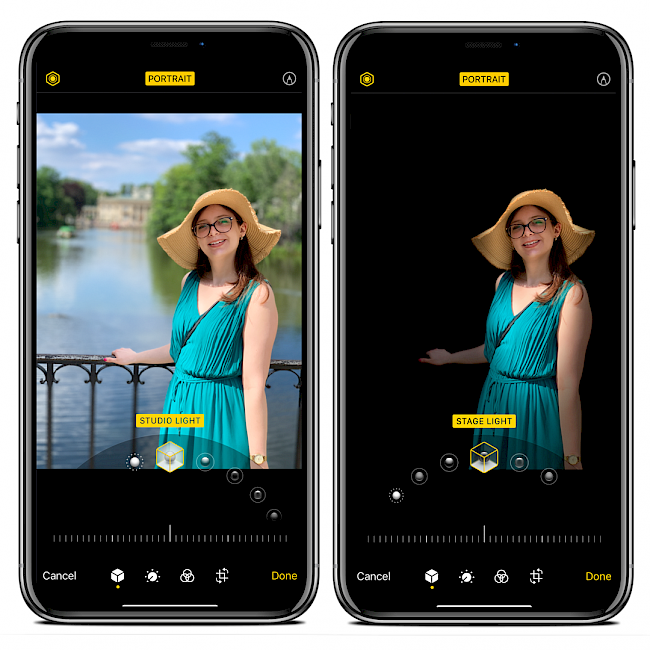 Photos taken with PortraitXI mode on older iPhones will appear in portrait mode album, and get the portrait badge, portrait effect toggle, editable lighting effects, and full support in apps like Focos. The photo itself will leak only the feature to change the f-stop value in the Photos app.
F-stop is the term used to denote aperture measurements on your camera. The aperture controls the amount of light that enters the camera lens, and it's measured in f-stops. Depending on the settings, it controls the intensity of the blur effect visible in the background.
Photos generated with PortraitXI are supported by Aperturize tweak that enables on one camera lens devices the option to adjust the blur intensity in Photos app. Without the additional tweak, changing f-stop value that changes the background blur intensity will be not possible.
After taking the picture, you can edit it in Photos app and change the lighting type. Do note that it may not be as good as native portrait mode since the depth detection will not be that accurate without real hardware. Still, this is a big upgrade for taking quality photos on old devices.
PortraitXI tweak will work with iPhone 6S, iPhone 6S+, iPhone 7, iPhone 7+, iPhone 8, iPhone 8+, iPhone SE, iPhone X, iPhone XR, iPhone XS, and iPhone XS Max. With PortraitXI you can also use any one of the wide angle/telephoto cameras to take a picture.
Since years, FoxfortMobile delivers one of the best tweaks and apps for the jailbreak community. Recently, he updated the PortraitXI tweak to support the latest iOS 15 jailbreaks released for such as Palera1n for iOS 15.0 – iOS 15.7.2, and XinaA15 for iOS 15.0 – iOS 15.1.1.
Add Repository
PortraitXI was released as a paid package that can be purchased for $3.99 through the Havoc Store. The latest version 4.2.0 supports checkm8 jailbreaks running on iOS 14.3 – iOS 16.2. Add the PortraitXI Repo to a package manager and enable single camera portrait mode. The tweak was also updated to work with rootless jailbreaks such as Fugu15 Max Beta and Dopamine.
To install PortraitXI tweak on your iOS device, follow these steps:
Open the Sileo app from the Home Screen.
Tap on the Sources tab, then select Edit.
Add the following repository URL: https://havoc.app
Find the PortraitXI tweak and tap to install the package.
Sileo will ask you to respring the device to finish the installation.
From the Settings app, enable the PortraitXI tweak.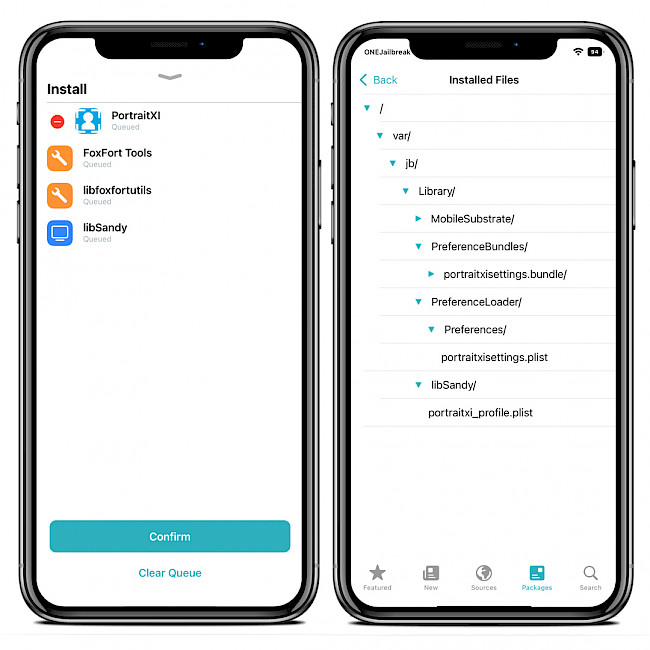 Alternatively, please use the quick links available at the top of this page to add the repository to your favorite package manager (Cydia, Sileo, Installer, Zebra) with just one tap.
Note: To purchase the tweak you must use a modern package manager like Sileo, Saily, Zebra, or Installer. Cydia is outdated, and it doesn't offer an option to buy tweaks.
What's new
Updated PortraitXI to version 4.3.1.
Updated dependencies.
Added support for Dopamine Jailbreak for iOS 15.
Added support for Palera1n and XinaA15 jailbreaks on iOS 15.
Added a workaround for A9 devices running iOS 14.1+.
Sponsored links
Post a comment