NoFreeAppLimit

qbap |
Cydia Tweaks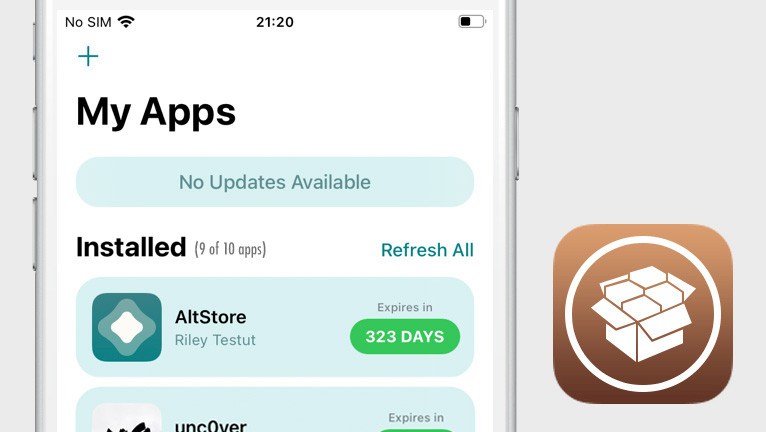 AltStore uses a free developer account to sign and install IPA files on your device. The free account has a limitation that allows you to install up to 3 apps. NoFreeAppLimit tweak bypasses the limit adding an option to run up to 10 apps per Apple ID.
Add NoFreeAppLimit Repo to your package manager.
What is NoFreeAppLimit?
NoFreeAppLimit is a free jailbreak tweak that removes the 3 app limit for free developer accounts allowing you to sign and install up to 10 apps. What's important the tweak works also while unjailbroken. NoFreeAppLimit was tested to work on iOS 14 up to iOS 14.8.1.
This tweak allows bypassing the 3 app limit and not the 10 App ID limit, therefore max of 10 apps can be installed on your device. NoFreeAppLimit supports tools like AltStore or Sideloadly. ReProvision Reborn can only be used to re-sign already installed apps.
NoFreeAppLimit tweak hooks into installd to allow installing more than 3 apps with a free developer certificate, and hooks into AltStore app to allow activating more than 3 apps. When you will lose jailbreak all apps can be still re-signed without any issues.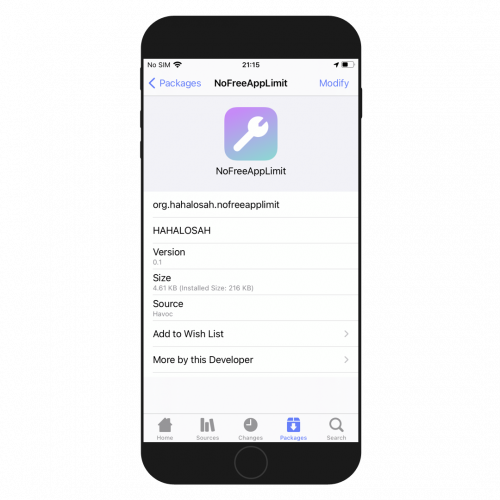 In un-jailbroken state, you can't sideload new apps. It's only possible to re-sign already installed ones. Once installed, the tweak will work immediately in the background. There are no options to configure. iOS 13 was not tested yet, but the tweak should also support the older firmware.
The 10 App ID limit is enforced by Apple's servers, so currently there's no bypass for that. To sign and install the next 10 apps use another Apple ID. When you have no plans to lose jailbreak it's enough to use AppSync Unified tweak to install unsigned and fake signed IPA files.
Repository
NoFreeAppLimit tweak can be installed through the Havoc Repository. Add the official NoFreeAppLimit repo to Cydia Sources and install the tweak on your iOS device.
Navigate to the Sources tab in the Cydia app.
Tap on Edit → Add the https://repo.hhls.tk Repository URL.
Install the NoFreeAppLimit package.
Respring your iPhone once instlled.
No configuration options are available.
Alternatively, please use the quick links available at the top of this page to add the repository to your favorite package managers (Cydia, Sileo, Installer, Zebra) with just one click.
What's new
Automatically restarts installd on install
Adds AltStore support to activate more than 3 apps
Hooks into installd to allow installing more than 3 apps
Post a comment