NoFreeAppLimit tweak unlocks AltStore 3 app limit

qbap |
Cydia Tweaks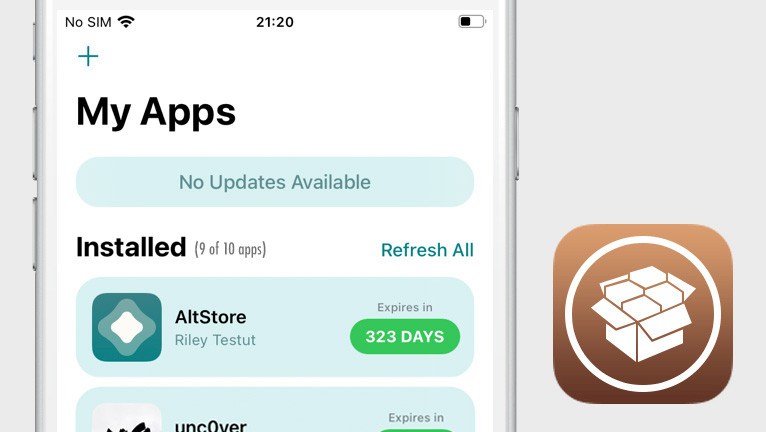 AltStore utilizes a developer account that is available at no cost to sign and install IPA files on your device. However, this free account has a restriction that limits the number of apps that can be installed to only 3. NoFreeAppLimit tweak extends the limit to 10 IDs. Recently, NoFreeAppLimit15 was released offering the same features for iOS 15.
What is NoFreeAppLimit?
NoFreeAppLimit is a free jailbreak tweak that removes the 3 app limit for free developer accounts allowing you to sign and install up to 10 apps. What's important the tweak works also while unjailbroken. NoFreeAppLimit tweak was tested to work on iOS 14 – iOS 14.8.1. However, NoFreeAppLimit15 tweak supports rootless jailbreaks on iOS 15 – iOS 15.4.1.
The tweak allows you to bypass the 3 app installation limit imposed by a free developer account, but it does not circumvent the 10 App ID limit. Therefore, a maximum of 10 apps can be signed and installed on your iPhone or iPad. Additionally, this tweak is compatible with tools such as AltStore, SideStore, and Sideloadly, making it easier to install more apps on your device.
NoFreeAppLimit tweak is designed to enable the installation of more than 3 apps using a free developer certificate. It accomplishes this by hooking into the installd and the AltStore app. This allows you to activate more than 3 apps on your device. Even if you leave the jailbreak state, the apps can still be re-signed without any issues, allowing you to continue using up to 10 apps.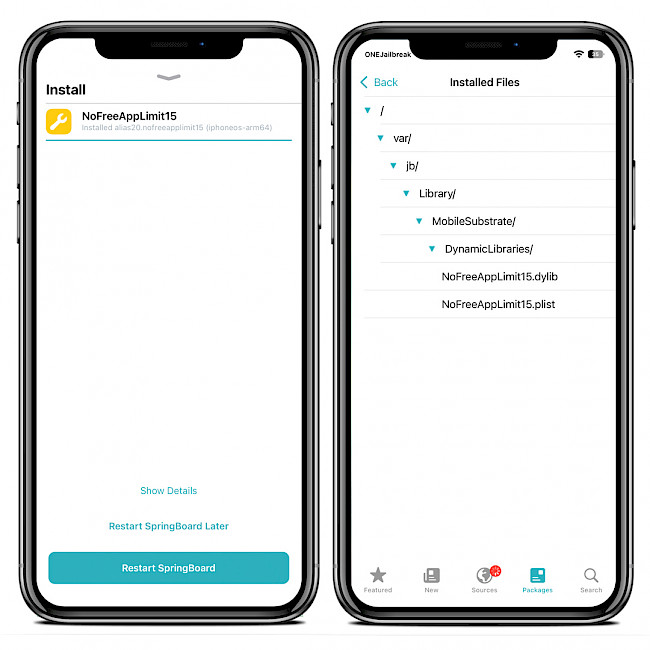 In an un-jailbroken state, it is not possible to sideload new apps over the 3 app limit. The only option available is to re-sign the apps that are already installed on the device. Once installed, the NoFreeAppLimit tweak will work immediately in the background, and there are no options to configure. The tweak has not been tested on iOS 13 yet, but it is expected to be compatible.
Note: App containing extentions on non-developer Apple IDs are limited to creating 10 App IDs per week. App extentions often used in tweaked apps count towards this limit.
AltStore cannot register more than 10 app IDs. The 10 App ID limit is enforced by Apple's servers, so currently there's no bypass for that. To get more app IDs on AltStore and install the next 10 apps use another Apple ID or purchase a developer certificate from Apple. When you have no plans to lose jailbreak it's enough to use AppSync Unified tweak to install IPA files.
Furthermore, WDB RemoveThreeAppLimit is a free MacDirtyCow tool allowing you to bypass the 3 app limit when sideloading IPA files with a free Apple Developer account connected to your Apple ID on iOS 14 – iOS 16.2.1. The tool patches installd on iOS by removing the three app limit for free provisioning. All works without the need to jailbreak your device.
Add Repository
To download NoFreeAppLimit, you can add the Havoc Repo to Cydia and install the tweak to bypass the 3-app limitation in AltStore. This allows you to install more than 3 apps using your free Apple ID certificate. However, if you're using iOS 15 – iOS 15.4.1, you'll need NoFreeAppLimit15. This version is available in an unofficial repository for rootless jailbreaks.
To install NoFreeAppLimit tweak on your jailbroken iOS device, follow these steps:
Open the Cydia app from the Home Screen.
Tap on the Sources tab, then select Edit.
Add the following repository URL:


https://havoc.app
https://alias20.gitlab.io/apt/

Install the NoFreeAppLimit or NoFreeAppLimit15 from the repositories.
Respring your iPhone to apply all changes.
The tweak works immediately without any configuration.
For added convenience, you can quickly add the repository to your preferred package managers (Cydia, Sileo, Installer, Zebra) by using the convenient quick links provided at top of this page. With just one click, you can easily install NoFreeAppLimit tweak for iOS 14.
What's new
Updated NoFreeAppLimit to version 0.1.
Added NoFreeAppLimit15 for Dopamine.
Automatically restarts installd on installation.
Adds AltStore support to activate more than 3 apps.
Hooks into installd to allow installing more than 3 apps.
Post a comment