NewGridSwitcher enables iPad grid switcher on iPhone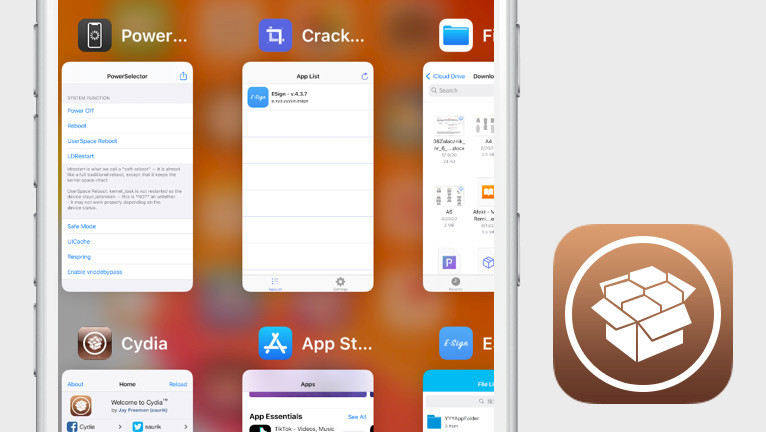 The iPad, with its iOS operating system, offers a unique way to easily view and switch between all open apps. Thanks to the jailbreak community, this feature, known as the "grid switcher" can now be activated on any iPhone running iOS 11 – iOS 14.
What is NewGridSwitcher?
NewGridSwitcher is a jailbreak tweak for iOS 11 to iOS 14 that enhances the default app grid switcher feature found in iOS. It brings the user-friendly grid switcher of iPadOS to other devices, allowing for a more efficient and ergonomic way to view and switch between all apps.
Once installed, the NewGridSwitcher tweak modifies the system to display all open applications in a grid format with two rows, allowing you to view and switch between four open windows at once, resulting in a faster and more efficient app-switching experience. It offers the same features as the popular CastSwitcher, the Grid Style App Switcher for iOS.
NewGridSwitcher is designed to work seamlessly after installation, without the need for any additional configuration. The tweak does not install a settings pane and thus does not offer any options for customization. The developer has confirmed its compatibility with iOS 11 and iOS 12, but it has also been tested and found to work on the latest jailbreak on iOS 14 – iOS 14.7.1.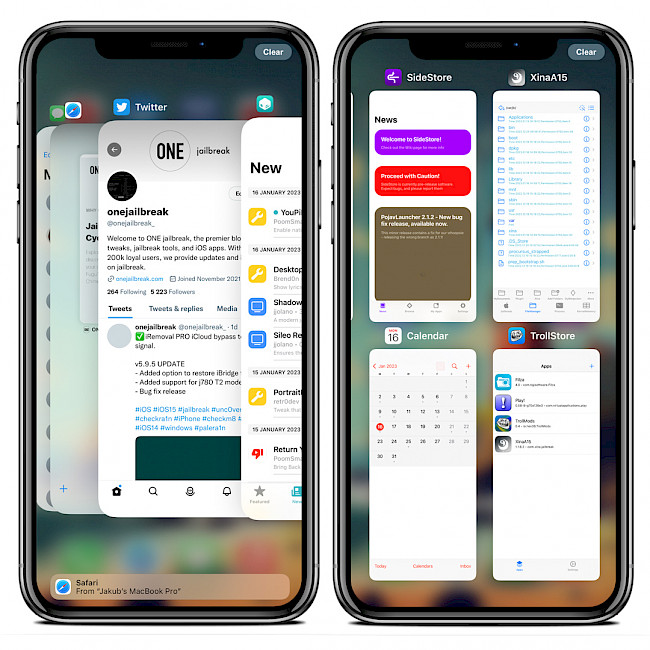 To revert back to the default and native app switcher, the NewGridSwitcher tweak must be uninstalled and removed from Cydia. This tweak makes optimal use of the available screen space by replacing the traditional scrolling card-based switcher with a grid-based layout.
NewGridSwitcher was originally created for the iPhone X running iOS 11 and above, but it has been confirmed to work on older devices such as the iPhone 7 with iOS 11 – iOS 14 installed. This tweak is one of my personal favorites, and you should at least give it a try.
NewGridSwitcher tweak has been released as an open-source project under the GPL license, allowing all technical users to access and examine the code. The source code can be found on GitHub. As of March 15th, 2019, recent updates have been made to the code. 49.2% of the source code is written in Objective-C and 42.4% in the Logos language.
Add Repository
NewGridSwitcher tweak was released as a free package thought the most popular Jailbreak Repository – BigBoss. Add NewGridSwitcher Repo to your list of Cydia Sources and install the tweak on all jailbreaks compatible with iOS 11 – iOS 14. XinaA15 for iOS 15 is not supported.
To install NewGridSwitcher tweak on your jailbroken iOS device, follow these steps:
Open the Cydia app from the Home Screen.
Tap on the Sources tab, then select Edit.
Add the following repository URL: http://apt.thebigboss.org/
Search for NewGridSwitcher package and install the tweak.
Restart the Springboard when required to activate changes.
This tweak doesn't offer any preferences.
Alternatively, please use the quick links available below to add the repository to your favorite package manager (Cydia, Sileo, Installer, Zebra) with just one click.
Sponsored links
Post a comment