Legizmo Kincaid: pair watchOS on iOS 15 - iOS 16

qbap |
Cydia Tweaks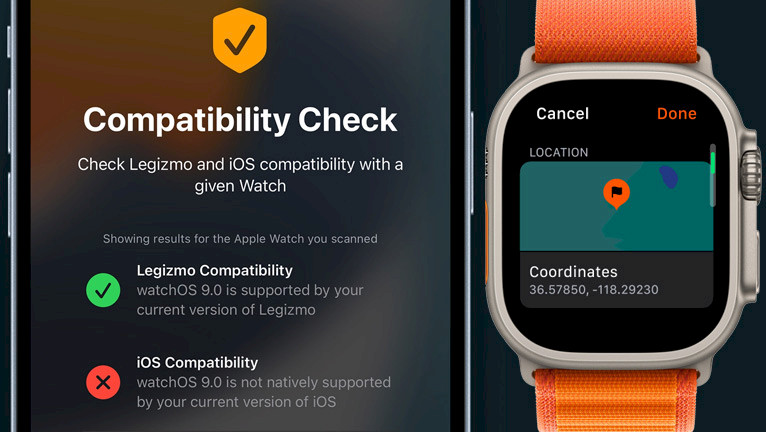 When you own an Apple Watch you may be surprised that it will not work with your jailbroken device. Legizmo Kincaid, Jupiter, and Graceallows you to pair unsupported watchOS devices with jailbroken iPhones running on iOS 12 – iOS 15. There is also a Legizmo Kincaid Jailed IPA for TrollStore and Kincaid Rootless tested on Palera1n.
What is Legizmo?
Legizmo is a tweak that enables the pairing of newer versions of watchOS with older iOS releases. For Apple Watch owners who have a jailbroken device running iOS 12 – iOS 15, this tweak is an absolute must-have. Legizmo is available in 3 editions: Kincaid, Jupiter, and Grace.
After installing Legizmo Kincaid, a dedicated preference pane is added to the Settings app, allowing you to configure all available options according to your preferences. Please note that Legizmo Kincaid is currently incompatible with the latest XinaA15 Jailbreak. However, for those using these devices, the TrollStore edition of the tweak is available for use.
Info: The latest version of Legizmo Kincaid, version 4.0, does not support watchOS 9.4 at the moment. However, the developer have stated his intention to introduce support for this version in an upcoming update, which is expected to be released soon.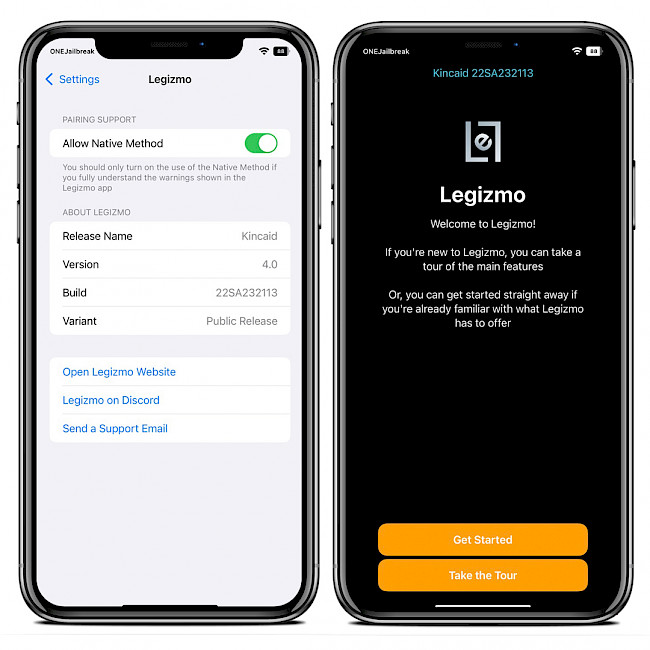 There are three editions of Legizmo available: Grace, Jupiter, and Kincaid. Legizmo Grace is designed for pairing and using Apple Watches running watchOS 1.0-7.x on iOS 12 or later, while Legizmo Jupiter is designed for running watchOS 1.0-8.5 on iOS 13 or later.
The latest edition, Legizmo Kincaid, brings support for watchOS 9. It works with iOS 13 – iOS 15.7.2 and watchOS 6.0 – watchOS 9.3. To run the Legizmo tweak a jailbroken device is required. However, the developer also released Legizmo Kincaid v4.0 (Patreon Jailed Edition for TrollStore) that can run on iOS 15.0 – iOS 15.5b4, and iOS 15.6b1 – iOS 15.6b5.
Legizmo Kincaid makes the pairing process between incompatible watchOS 9 firmware and iOS 13, iOS 14, or iOS 15 firmware smooth and seamless. Any unsupported services are either replaced with supported ones or ignored completely. This means that you can still receive messages, phone calls, and use other features in stock apps that are inter-compatible between the firmware versions, even if Apple unofficially supports them.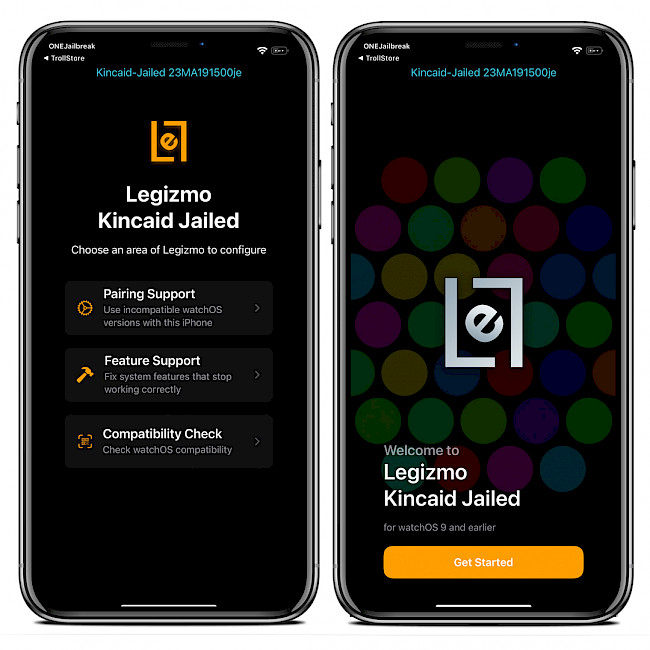 Kincaid enables you to use the latest features of your Apple Watch, even if you're running a jailbroken device. Legizmo tweak includes Watch Connectivity, which allows you to use watches that your current version of iOS doesn't support. Additionally, there are multiple methods to choose from for pairing your watch, and find more info in the Pairing Support menu.
Legizmo's Pairing Support feature blocks watchOS updates that aren't compatible with it, but the tweak itself will be updated when a new version of watchOS is released. Moreover, Legizmo provides a range of Compatibility Fixes specifically designed for your specific combination of iOS and watchOS devices, which can add new functionality to older iOS versions.
Furthermore, Legizmo enables you to scan the pairing code on any Apple Watch, allowing you to determine the watchOS version it's running and whether your version of Legizmo is compatible with it. This helps you to determine if the tweak will work with the device.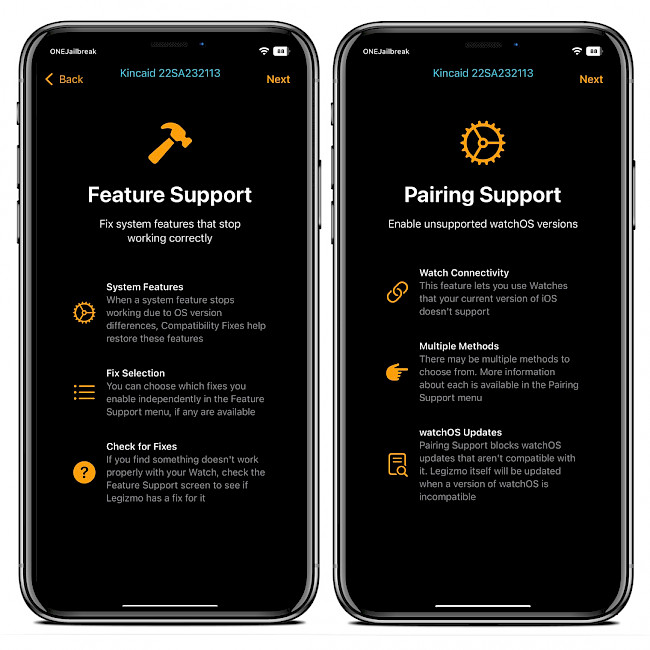 Add Repository
Legizmo Kincaid, Jupiter, and Grace are released as paid packages available for purchase $4.99 through Chariz Repository. Add Legizmo Repo to your package manager and install the tweak for watchOS on iOS 13 – iOS 15. Kincaid Jailed IPA for TrollStore is available for Patreons only. The latest Kincaid Rootless has been tested to work on Palera1n running iOS 16.3.
To install Legizmo for iOS 15 using Sileo, follow those steps:
Open the Sileo app from the Home Screen.
Tap on the Sources tab, then select Edit button.
Add the following repository URL: https://repo.chariz.com/
Search for Legizmo Kincaid and install the package.
Respiring your iPhone to apply all changes.
Access the Legizmo tweak from the Settings app.
Alternatively, please use the quick links available below to add the repository to your favorite package manager (Cydia, Sileo, Installer, Zebra) with just one tap.
What's new
Updated Legizmo Kincaid to version 4.0.
New Welcome Screen with setup guide.
Sensitive information shown in the app is redacted from screenshots.
Adds support for the watchOS 9 release.
Added support for Apple Watches that no longer receive updates from Apple.
Adds Post-Pairing Steps, to maintain pairing between < iOS 16 and watchOS 9 devices.
Allows development apps to be installed on paired Apple Watches.
Improved support for AirPlay destinations being selected on the Watch.
Improved Compatibility Check results for Watch hardware.
Watch Services restart now includes a number of additional daemons.
Post a comment