Jaility IPA enables delay OTA without jailbreak on iOS 15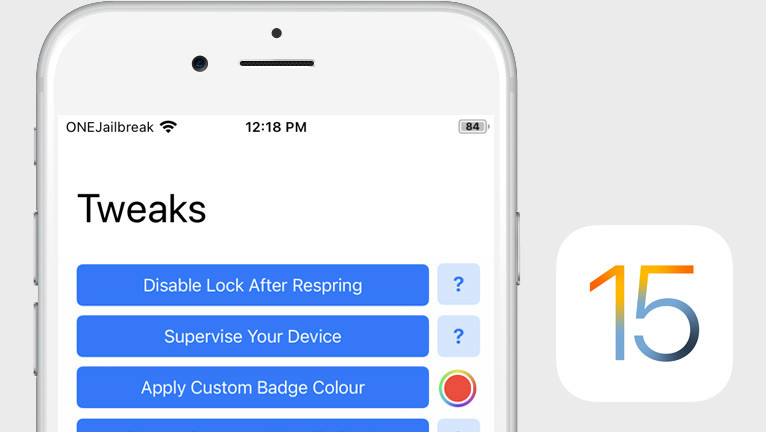 Now when TrollStore was released for iOS 15 it looks like there are even more creative ways to use the tool than just permanently signing tweaked apps. Jaility can enable delay OTA without jailbreak on iOS 14 – 15.4.1 and offers some other features.
What is Jaility?
Jaility is a simple iOS supercharger that can be installed through TrollStore on iOS 14 up to iOS 15.4.1. It allows you to modify some iOS settings without the need to jailbreak your device. There is also an option to respring iPhone without jailbreak from the app's Utilities.
Once installed, the Jaility app will be available from the Home Screen. When you will open the app, it will display a list of all available tweaks. For the moment, there are only 4 options to choose from, but it looks like new ones will be added to the app shortly.
Jaility can be used to disable locking after respring, supervise your Device with one click, change badge colors and make your password keys blank. Also, with this app, you can respring any iOS version even if you are running iOS 16. All other features require iOS 15.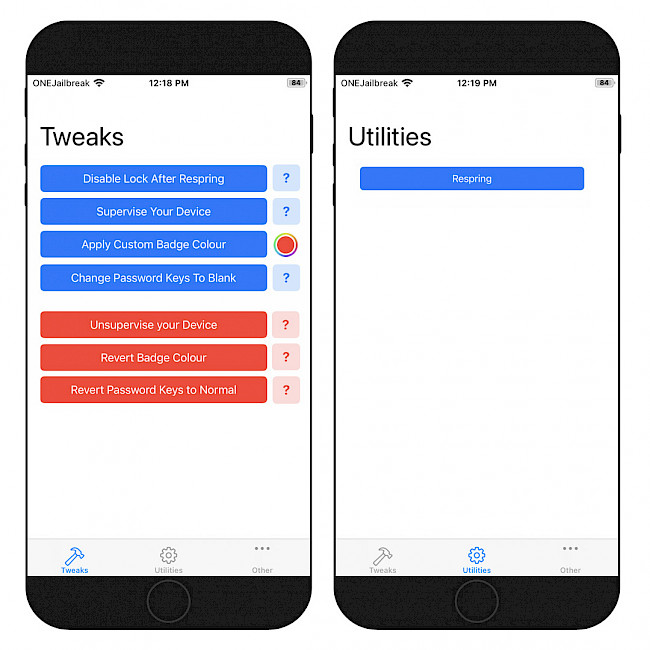 When you decide to change the colors of the badges displayed on the Home Screen next to app icons, Jaility offers an excellent color picker. There is an option to select a color from a grid, or spectrum, provide a HEX value, or use RGB values and sliders.
All options can be easily reverted to default values, but if you used to disable lock after respring, and want to enable it back, you need to go to /var/Managed Preferences/mobile. Now edit the key in com.apple.springboard.plist named SBDontLockAfterCrash to false.
The supervise your device option is used for many things, and one of them is the option to enable the delayed OTA updates. It means that once activated, you can install an older version of iOS that is no longer signed. This change was possible only using the Apple Configurator available for macOS. Using the Jaility app, you can do it on your device running iOS 15.
Simply enable the Supervise your Device option, restart your iPhone, and go to the Settings app.
There is no freedom with delayed OTAs because you can make only one step back, and it's also time sensitive. Still, this can be useful to downgrade to previous iOS firmware when a new jailbreak is released. No saved blobs are required to downgrade.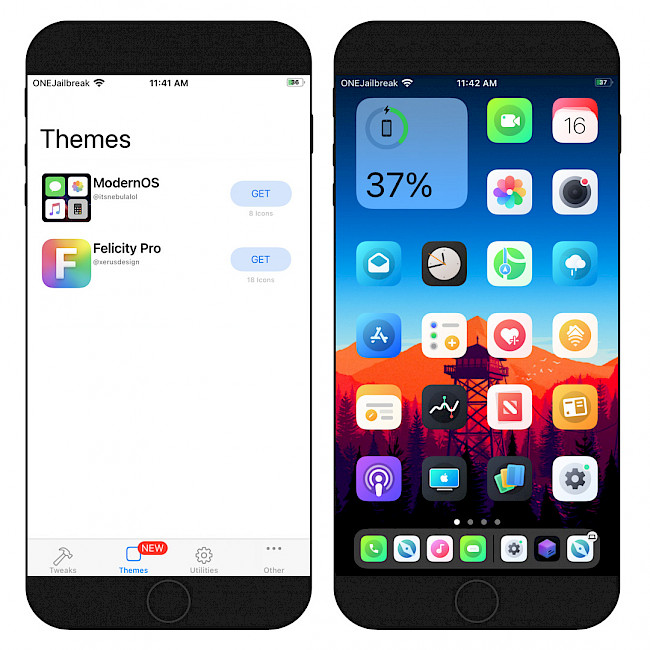 Since version 2.0 Jaility added a Store allowing you to easily download and install icon themes based on WebClips. It adds a few folders to /var/mobile/library/WebClips which contain the webclip stuff, and it doesn't modify the iconstate. Alternatively, you can try other TrollStore theme engines for iOS 15 such as BlizzardBoard, Mugunghwa, or TrollTools.
The newest updated of the Jaility IPA brings a new tweak allowing you to add the mute switch to Control Center. This feature is available on iPads, and now you can use it also on iPhones. On top of that, Jaility 3.0 for iOS comes with a new algorithm for applying tweaks, making the process much more efficient. The latest version also fixes some discovered bugs.
Jaility for iOS was released as an open-source IPA licensed under GPL-3.0 through a private GitHub Repository. You can view how the app was created, participate in the development, or compile the app yourself using Xcode. Jaility source code was written in Swift and Objective-C.
Compatibility: iOS 14.0 – iOS 15.4.1, iOS 15.5 beta 1 – iOS 15.5 beta 4, iOS 15.6 beta 1 – 15.6 beta 5. No other firmware releases are or will be supported. No support for iOS 15.5, no support for iOS 15.6, and no support for iOS 16. This app is possible because there is a bug in iOS.
How to install Jaility
Jaility was released as an IPA package, but to access those restricted iOS system settings, it's required to sideload the app using TrollStore. This works on iOS 14 and iOS 15 only. When you try to install it using Sideloadly or AltStore this will not allow you to access those options.
Install TrollStore on iOS 14 up to iOS 15.4.1 (or some iOS betas).
Download Jaility IPA 3.1 in mobile Safari and save it on iCloud.
Share the downloaded IPA file with the TrollStore app.
TrollStore will install Jaility automatically.
Access the Jaility app from the Home Screen.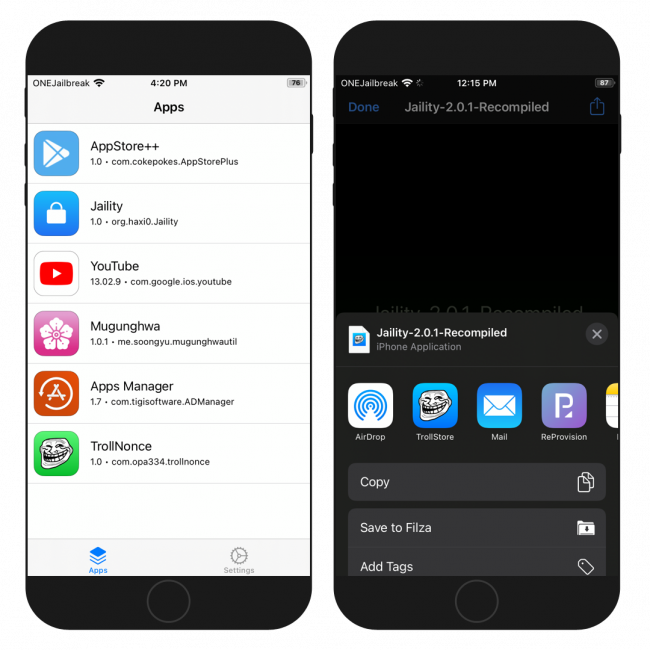 Note: Since Jaility 3.1.1, the theming feature was removed. Jaility is cancelled. No more major additions like Theming etc. Some tweaks might be added in the future if they are found. Use instead BlizzardBoard, Mugunghwa, or TrollTools to theme your device.
What's new
Updated Jaility to version 3.1.
New tweak to add the mute switch to Control Center, like on iPads.
New algorithm for applying tweaks.
SwiftUI Rewrite, means UI optimization for all devices.
Remove some options that halfway worked.
Added an option to remove theme cache.
iOS 14 Support.
Adds Theme store with WebClip icon theming.
UI fixes.
Fixed blank password button.
Initial release.
Sponsored links
Post a comment