Best jailbreak tweaks for XinaA15 on iOS 15

qbap |
Cydia Tweaks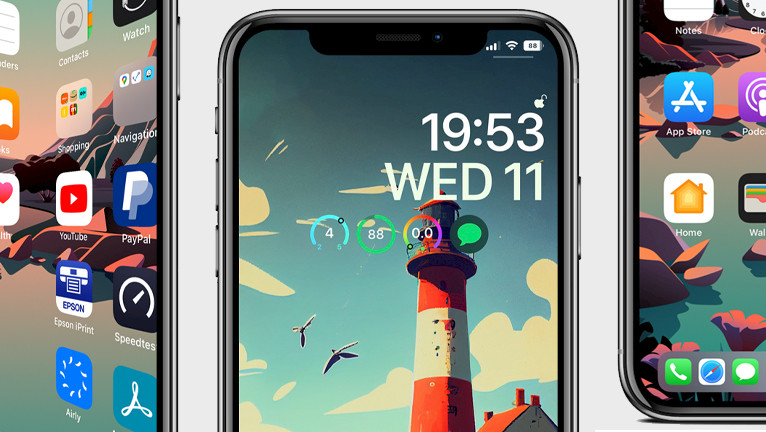 XinaA15 is the latest jailbreak for iOS 15 – iOS 15.1.1. It supports newer devices such as iPhone XS through iPhone 14 Pro. However, as this jailbreak is rootless, some tweaks may need to be updated to function properly on your iPhone or iPad.
Installing jailbreak tweaks can greatly enhance your XinaA15 jailbreak iOS experience by giving you access to a wide range of customization options and additional features that are not available through the standard iOS 15 system. With jailbreak tweaks, you can customize your device's appearance, optimize its performance, and also add new functionality.
Jailbreak tweaks can help you personalize your device to fit your needs. Whether you're looking to change the way your device looks, or add new features, jailbreak tweaks can help you do it all. Out of the hundreds of available tweaks, I will highlight the top 26 tweaks compatible with XinaA15 Jailbreak that are most popular among users and provide the most value.
If you have your own personal favorite tweak for XinaA15 that was not mentioned in this article, feel free to share it in the comments section below. This way, other users can also benefit from your recommendation and find new ways to customize their iOS devices.
Jailbreak tweaks for XinaA15
Enhance your iOS experience by jailbreaking your iOS 15 – iOS 15.1.1 device with XinaA15 and installing some top jailbreak tweaks available. XinaA15 is the latest jailbreak for this version of iOS and all 26 jailbreak tweaks mentioned in this article have been verified to be compatible with it. Unleash the full potential of your device by installing jailbreak tweaks today.
Note: This list is not exhaustive and only includes some of the most popular jailbreak tweaks that are compatible with the XinaA15 jailbreak. There are many other tweaks available.
1. Complications tweak
Complications is a Lock Screen tweak that brings the Apple Watch widgets to your iPhone. The tweak is full compatibility with the latest XinaA15 jailbreak running on iOS 15 – iOS 15.1.1 with ComplicationsFix package installed. The jailbreak offers a variety of tweaks for customizing the lock screen of your device. Among them, the Complications tweak stands out for its beautifully animated 34 widgets. These widgets display useful information from your preferred apps, allowing you to stay informed without having to unlock your phone.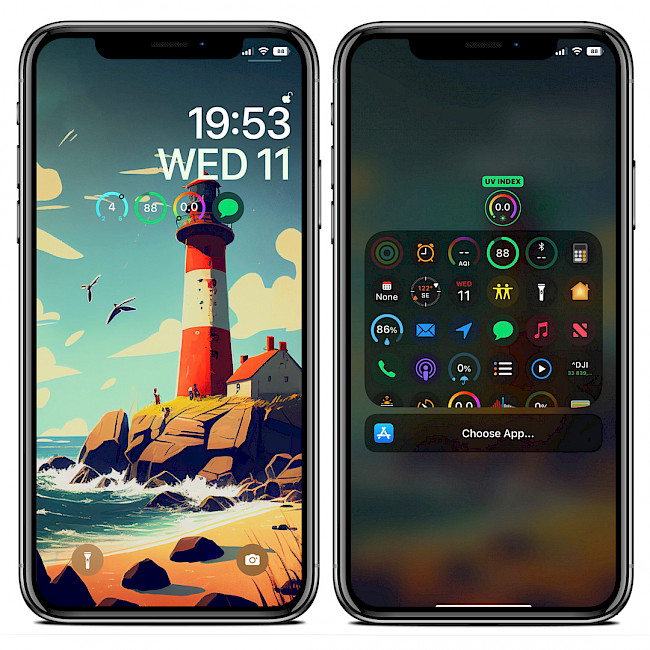 2. Dock Controller tweak
Dock Controller is a Dock tweak for XinaA15 Jailbreak with support on iOS 15 – iOS 15.1.1. The tweak provides a versatile and customizable experience for managing apps on your device. Its main feature is the ability to increase the number of apps displayed in the Dock by editing the Home Screen and moving icons. The tweak also offers options to resize the Dock, disable it, and change its style to Square, Rounded, or iPad-style. Additionally, you have even more control over the iPad Dock style settings by removing Dock background or increasing up to 8 apps.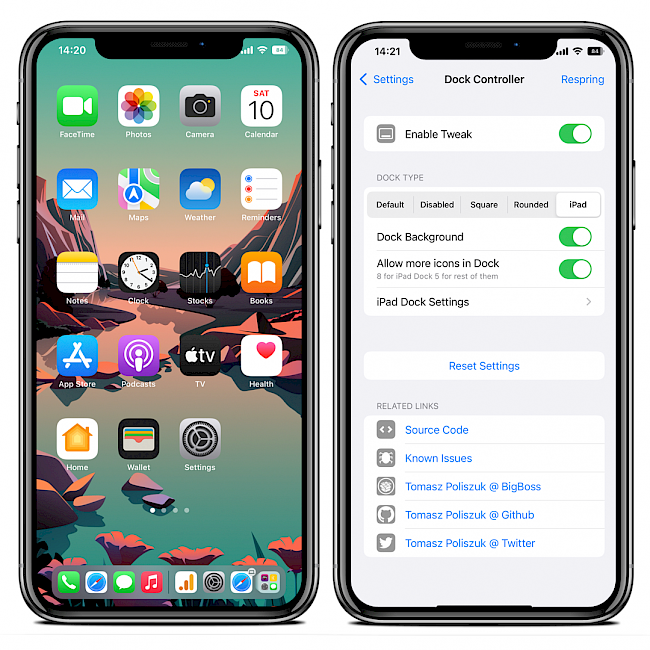 3. Exiwall tweak
Exiwall is a jailbreak tweak that brings a fun and visually appealing feature to XinaA15 iOS 15 jailbreak. It allows users to copy the iOS 16 wallpaper depth effect on the Lock Screen, creating a more immersive and dynamic experience. The tweak generates depth effect wallpapers, which allow you to place part of the subject in the wallpaper above the date/time, creating a sense of depth and movement. On iOS 16, this depth effect is limited to iPhone XS or newer, however, with the Exiwall tweak, users with XinaA15 installed can also enjoy this feature.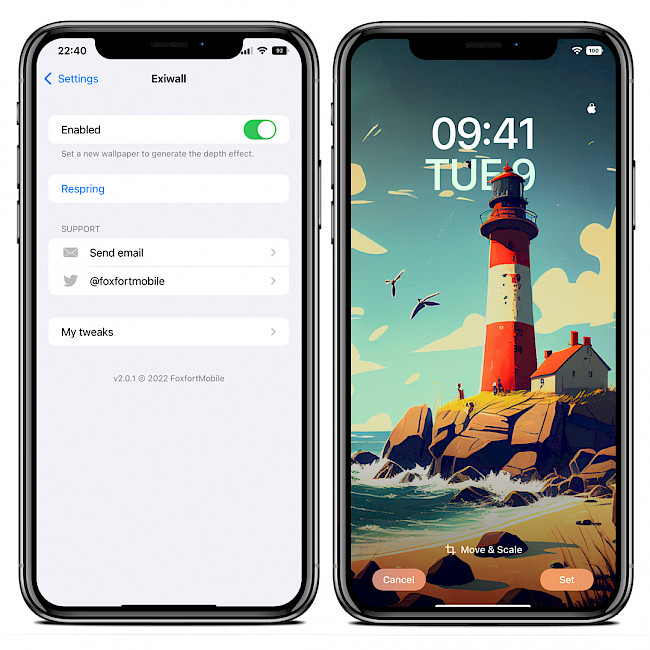 4. Novus tweak
Novus is a jailbreak tweak that transforms the appearance of the stock Phone app on iPhone, giving it a sleek and modern look that complements the latest version of iOS 16. The redesign is so well-executed that it could easily be mistaken for an official update from Apple. One of the most notable changes with Novus is the elimination of the outdated tab-based interface, replaced with a cohesive and intuitive user interface that makes all elements easily accessible.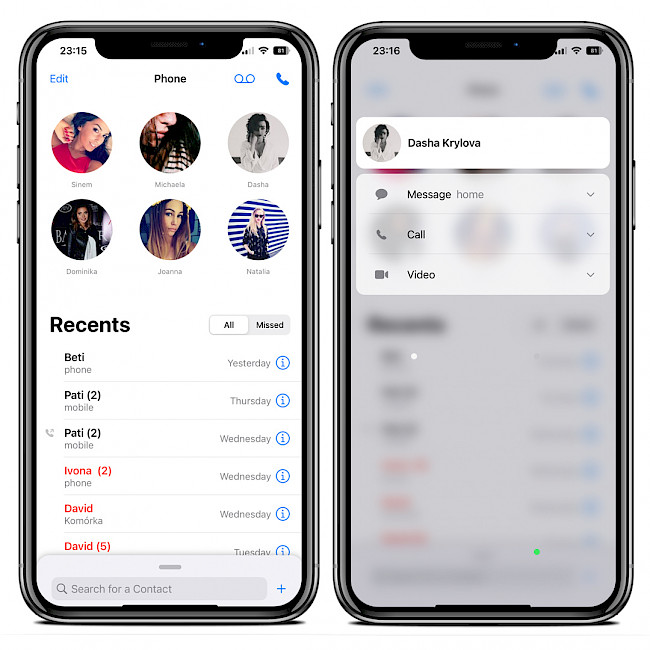 5. AIM tweak
AIM tweak allows you to customize the look of your Lock Screen on iOS 15, similar to the style offered by iOS 16. It is a free tweak that offers a wide range of options for manipulating the style of time and date displayed on your Lock Screen. One of the key features of AIM is the inclusion of 3 fully functional widgets. The tweak also allows you to customize the time display, set the format and alignment, change the background and text color, define the font size, and font type from all installed fonts, including the 4 original Font Time from iOS 16.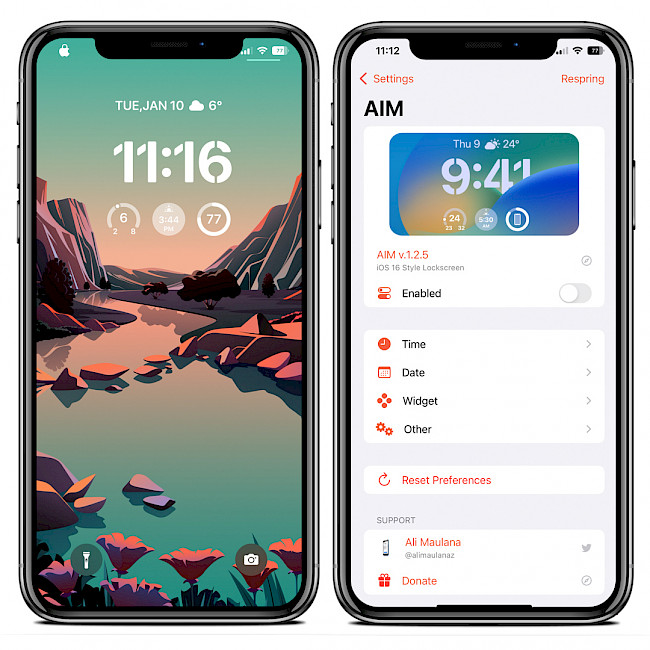 6. BigSurCenter tweak
BigSurCenter is a jailbreak tweak that offers a fresh and modern redesign of the iOS Control Center, inspired by the iconic look and feel of macOS Big Sur. This tweak is fully compatible with XinaA15 jailbreak released for iOS 15. With BigSurCenter, users can easily access and toggle settings such as airplane mode, Wi-Fi, Bluetooth, and adjust the screen brightness. Additionally, it also allows to open camera and flashlight directly from Control Center. The tweak also provides the flexibility to customize the Control Center on iOS 15 devices.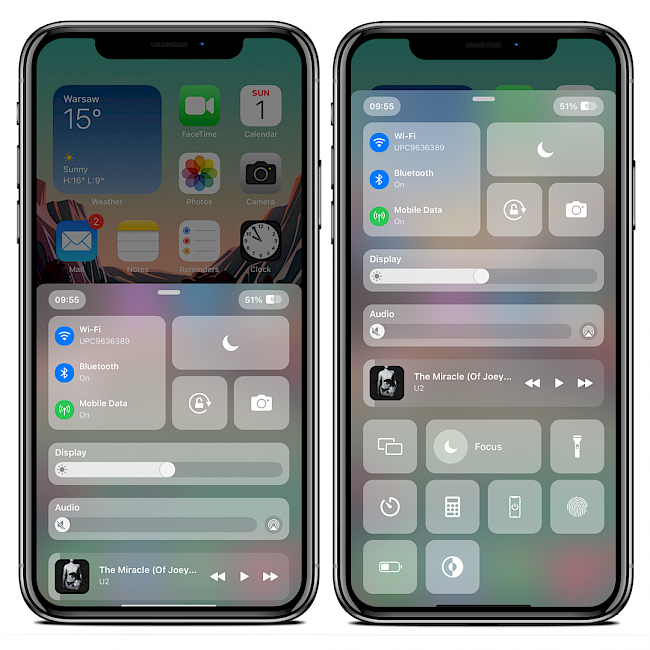 7. LastLook tweak
LastLook is a beautifully designed always-on display tweak that enhances the functionality of your Lock Screen on iOS 15. It is compatible with most popular Lock Screen tweaks and the latest version has been updated with support for XinaA15 jailbreak, making it compatible with iOS 15. The new Lock Screen notifications can be displayed in two modes: Short and AOD. Short mode shows LastLook for a few seconds after each lock, while AOD mode shows LastLook until you manually hide it or until one of your configured conditions is met.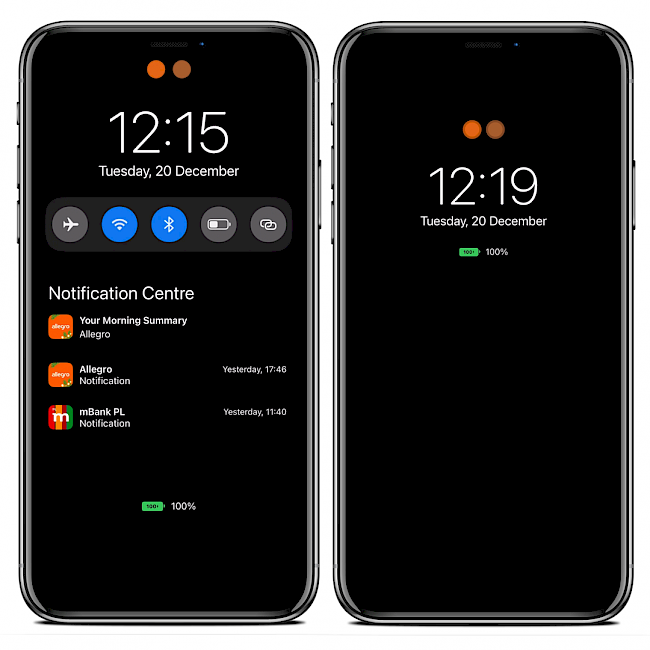 8. Velvet tweak
Velvet is a highly customizable tweak that allows you to personalize the look and feel of banners, Lock Screen notifications, and the media player on your iOS device. The tweak is compatible with iPhone, iPad, and iPod touches running the latest XinaA15 jailbreak released for iOS 15. If you're running the latest jailbreaks for iOS 15, Velvet 2 was released, which more advanced customization options. The tweak allows you to colorize notifications' background, border, message title, message content, and date, giving you a more personalized look.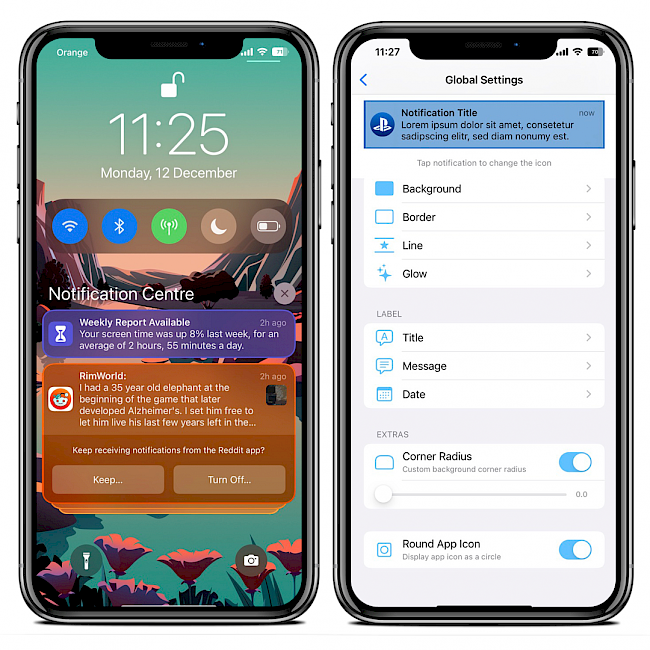 9. Dotto+ tweak
Dotto+ is a jailbreak tweak that replaces the appearance of notification badges with minimalistic dots that adapt to the color of the app icon. The tweak officially supports iOS 14, but the latest release can be also installed and used on iOS 15 running XinaA15 jailbreak. One of the main features of Dotto+ tweak is its ability to automatically match the color of the dots to the color of the app icon by using advanced algorithms. Users can also manually select the color of the dots from a list or using a color picker in the tweak's settings.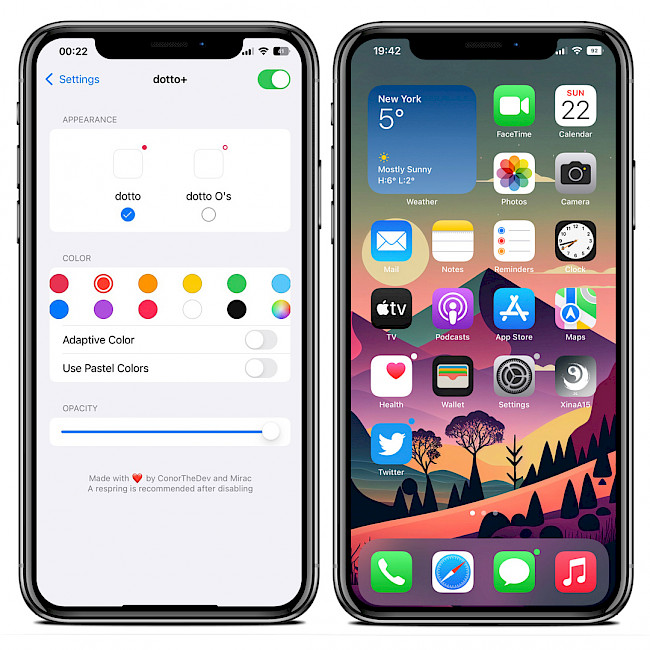 10. ColorBar15 tweak
ColorBar15 is a jailbreak tweak that allows you to add a splash of color to your iPhone's Status Bar. It is specifically designed for use with rootless iOS 15 jailbreaks, such as XinaA15, and is a simple way to give your iPhone a unique and personalized look. ColorBar15, lets you easily apply different colors to the Status Bar to match your style and preferences. Keep in mind that this tweak is only compatible with rootless iOS 15 jailbreaks. Use this tweak to colorize each object displayed in the Status Bar independently.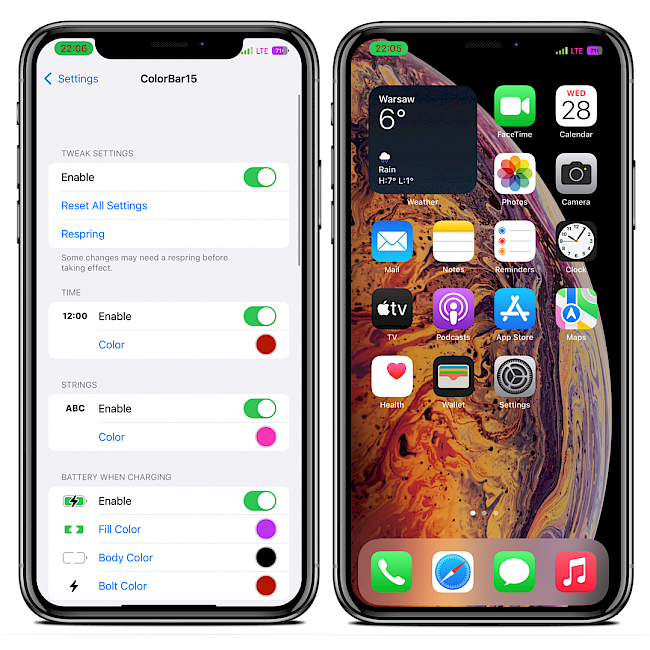 11. Cylinder tweak
Cylinder is a jailbreak tweak that adds a touch of fun and excitement to the way you navigate your Home Screen. Inspired by the popular Barrel app, Cylinder enables you to play various animations and effects when swiping through your screens. With over 50 different animation options, it adds a dynamic and visually engaging experience to your device. The tweak comes in three different versions: Cylinder, Cylinder Reborn, and Cylinder Remade. It replaces the mundane slide animation of icons with visually engaging, Barrel-inspired effects on XinaA15.
12. Atria tweak
Atria is a powerful jailbreak tweak that enables users to customize the layout of their Home Screen icons in a variety of ways. With its intuitive interface, you can easily manage and adjust the position and offset of icons, allowing you to create a unique look that is tailored to your personal preferences. The tweak also allows you to manage the offset of icons, which can be particularly useful when creating space for widgets. In addition to its layout customization capabilities, Atria is also fully compatible with iOS 15's native widget system.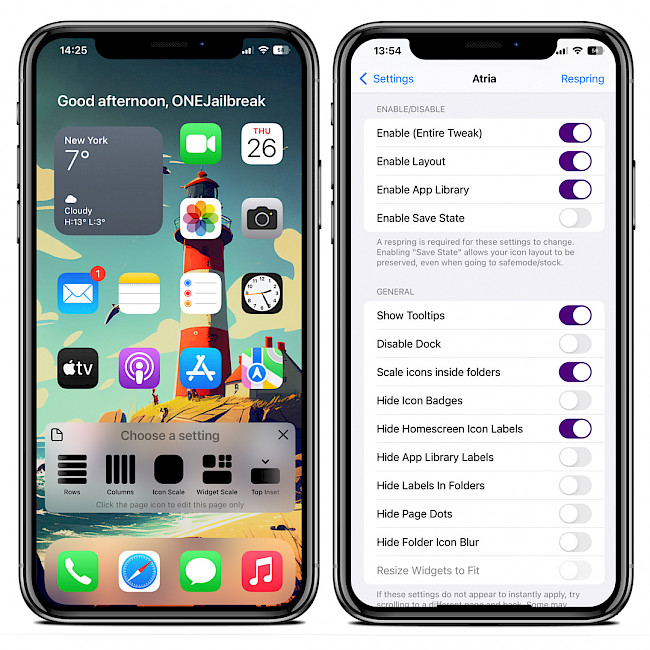 13. Ampere tweak
Ampere is a free jailbreak tweak that enables the iOS 16 battery level indicator on XinaA15 iOS 15. Uses green color for charging, yellow color for Low Power Mode, and dynamic colors for regular use. It works with all modern jailbreak including XinaA15 running on iOS 15.0 – iOS 15.1.1. Ampere switches the battery color dynamically from white to black depending on the actual background. Unlike, other Status Bar-based numeric battery level percentage tweaks such as Juice, Ampere tweak is based on the native iOS 16 design presented in iOS 16.1.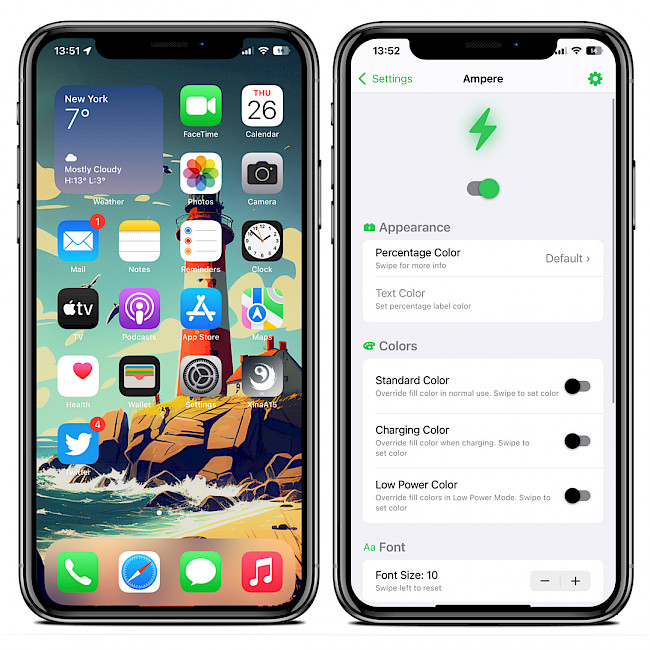 14. ShortLook tweak
ShortLook is a free jailbreak tweak that offers a full-screen notification system displaying glyphs on the Lock Screen while your iPhone's display is turned off. It is designed to be viewed quickly from a distance and works with XinaA15 jailbreak running iOS 15 on A12 – A15, including support for rootless jailbreaks. The tweak is optimized for OLED displays, which conserve battery life, and it only shows notifications while your iPhone's display is turned off.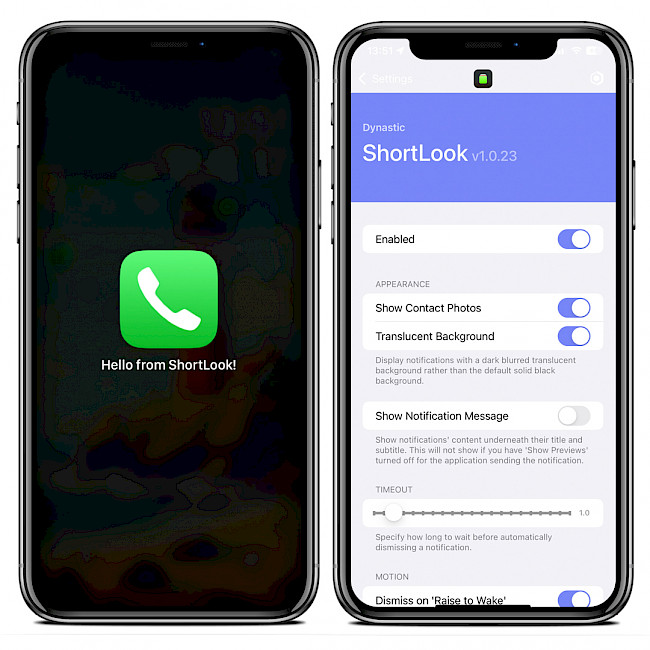 15. SnowBoard tweak
Snowboard is a widely popular jailbreak tweak that allows users to change the appearance of their iOS 15 devices by replacing the default icons with new ones created by the jailbreak community. The tweak is compatible with all jailbreaks released since iOS 7, providing a wide range of options for customizing the look of your device. As a successor to the highly-regarded Winterboard theming engine, SnowBoard is designed to be extremely lightweight, allowing users to quickly and easily load new themes without the need to respring their device.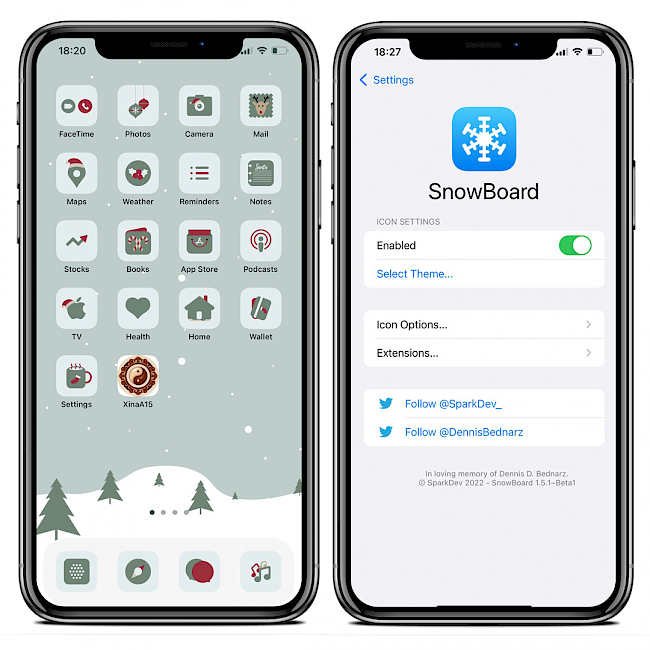 16. A-Font tweak
A-Font is a jailbreak tweak that allows you to effortlessly change the system fonts on your iOS device running iOS 15 – iOS 15.1.1. With just one tap, you can easily browse and apply a wide variety of fonts from the tweak's built-in library, or even load your own custom fonts. The tweak automatically applies the selected font to every instance of text on your device, including text under icons on the Home Screen, in the Status Bar, system settings, and installed apps. This change will take effect after a respring.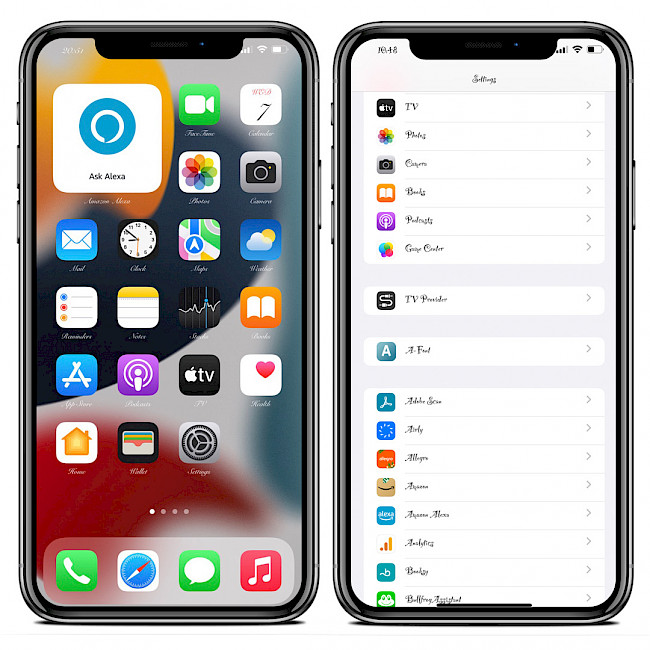 17. CopyLog tweak
CopyLog is a powerful clipboard manager that enhances the functionality of your iOS device running from iOS 15 to iOS 15.1.1, on both iPhone and iPad. With its intuitive layout similar to the Paste for Mac app, it is familiar and easy to navigate for many users. This tweak allows you to save your clipboard in the background, giving you quick and easy access to multiple text snippets with a single swipe. It fully supports the latest XinaA15 jailbreak for iOS 15.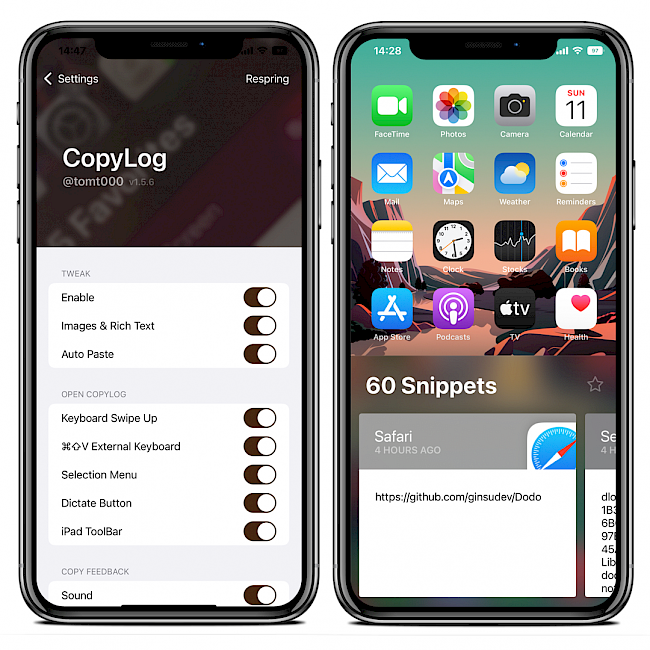 18. Axon tweak
Axon is a jailbreak tweak that enhances the functionality of the notification list displayed on the Lock Screen, providing users with a more organized and efficient way to manage their notifications. The tweak, introduced as a Priority Hub, is compatible with iOS 11 to iOS 14, and also supports the latest jailbreaks released for iOS 15, including XinaA15. Overall, Axon is a powerful jailbreak tweak that provides users with a more efficient and streamlined way to manage their notifications, making it a valuable tool for iOS devices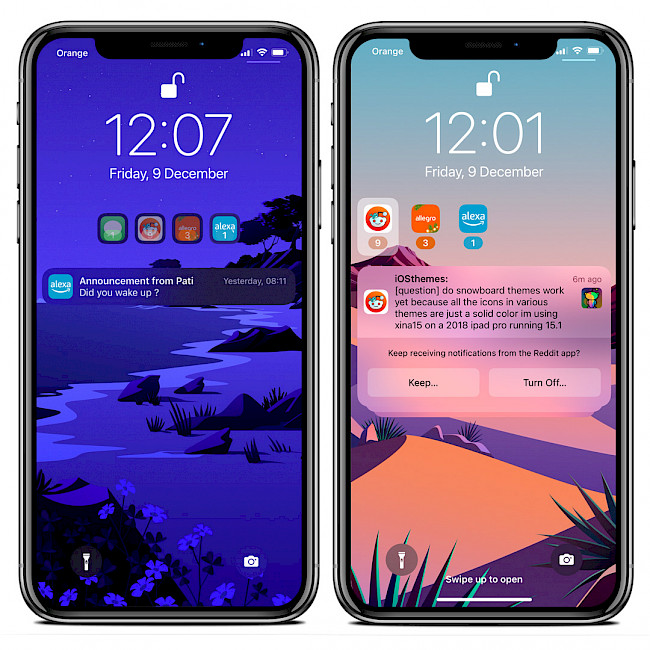 19. Advanced Brightness Slider tweak
Advanced Brightness Slider is a jailbreak tweak that enhances the functionality of the brightness module in Control Center, providing users with greater control over the brightness of their iPhone screens. This tweak allows users to dim the screen below the minimum level set by Apple, enabling them to achieve the perfect level of brightness for any situation.
20. CCPower tweak
CCPower is a jailbreak tweak that provides quick access to various power features on iOS. This tweak is one of the few tools that is compatible with iOS 15 jailbreaks, including the most recent updates that support the rootless XinaA15 Jailbreak. With CCPower, you can perform a variety of actions like turning off the device, rebooting, respringing SpringBoard, entering safe mode, refreshing the icon cache, ldrestarting the device, and rebooting UserSpace.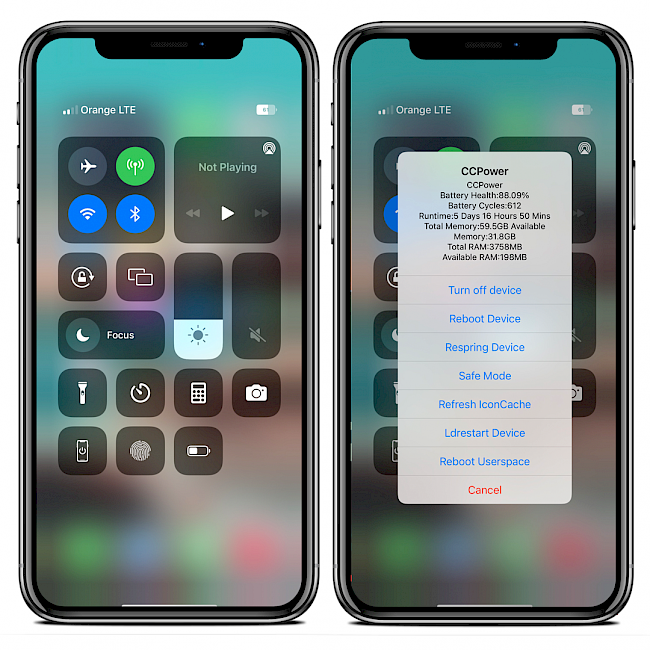 21. Carrierizer2 tweak
Carrierizer2 tweak offers a wide range of customization options for your iOS device. With the ability to enable and configure the carrier text, you can change it to your preferred display name, such as ONEJailbreak or emoji. Additionally, you can choose to display a custom text when there is no SIM card or service available. The tweak also offers the option to hide the carrier text, cellular icon, notch, and colored dots, giving your device a clean and minimalistic appearance.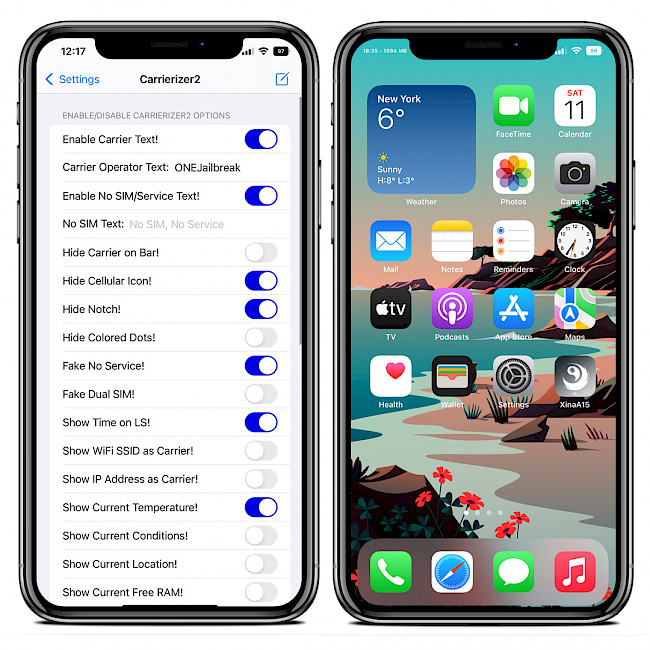 22. Diary tweak
Diary tweak brings a feature-rich replica of the Windows 10/11 Lock Screen to iOS 13 to iOS 15, complete with a passcode login screen. The tweak offers a lot of customization options that allow you to change the style of the Lock Screen to suit your style. Diary is an impeccably designed Windows 10/11 Lock Screen replica for iOS that showcases the developer's exceptional attention to detail. Additionally, the developer added support for XinaA15.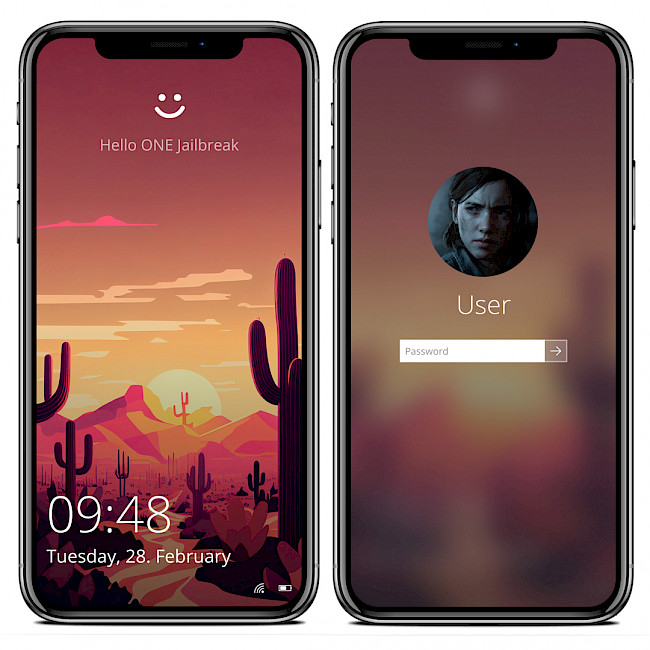 23. Kayoko tweak
Kayoko is a jailbreak tweak that offers a great clipboard manager for devices running on XinaA15 iOS 15. This tool enables you to effortlessly retrieve recently copied items through quick access from the keyboard. With Kayoko, managing your clipboard history has never been easier. Upon installation, Kayoko adds a dedicated preference pane to your device's Settings app. Through this pane, you can activate the tweak and customize its settings according to your preferences.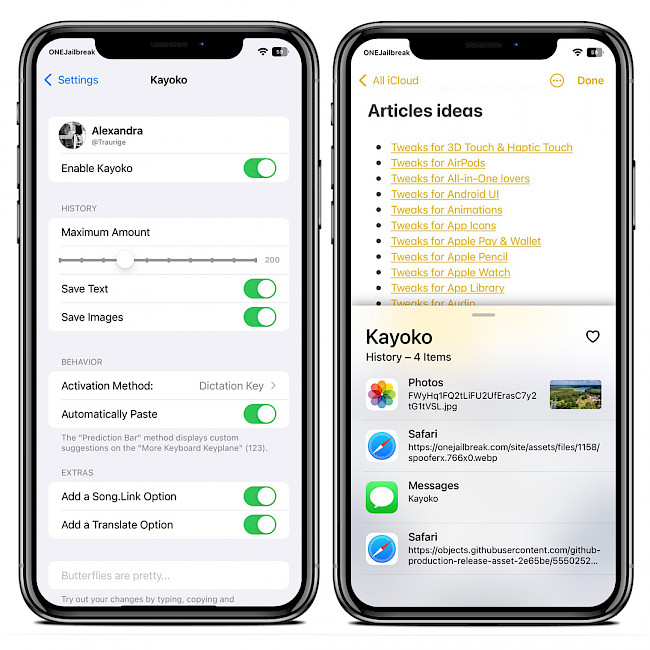 24. Liddell tweak
Liddell is a jailbreak tweak that offers highly customizable and visually appealing notification banners for iOS 14 – iOS 15, including the latest release of XinaA15. With this tweak, you can easily tailor the style, background, icon borders, and text of notification banners to your liking. The latest release of Liddell, the colorful notification banner tweak brings support for XinaA15.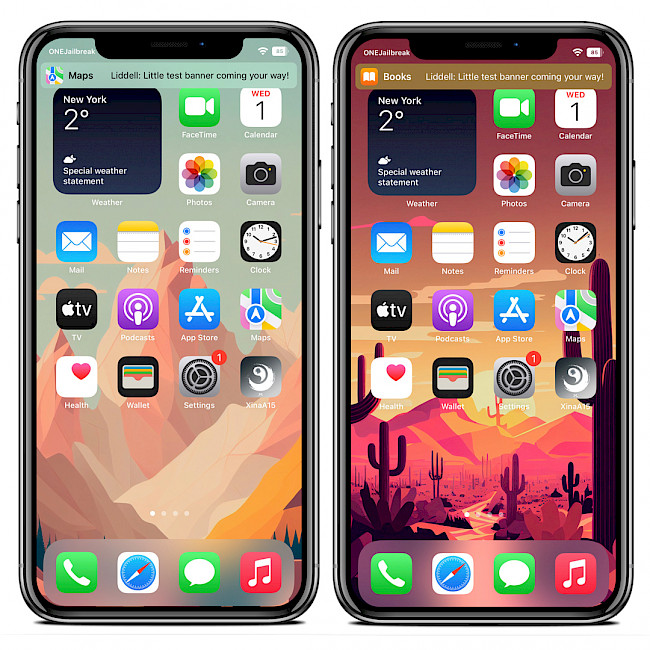 25. BatteryBuddy tweak
BatteryBuddy is a jailbreak tweak that customizes the battery icon displayed in the Status Bar and on Lock Screen. This is a port of Battery Buddy designed by Neil Sardesai for macOS computers. BatteryBuddy for iOS should work with all jailbreaks on iOS 13, iOS 14, and iOS 15. By accessing the preference pane, you can activate the tweak and choose whether to display the BatteryBuddy icon on the Status Bar or Lock Screen. The latest version also works on XinaA15.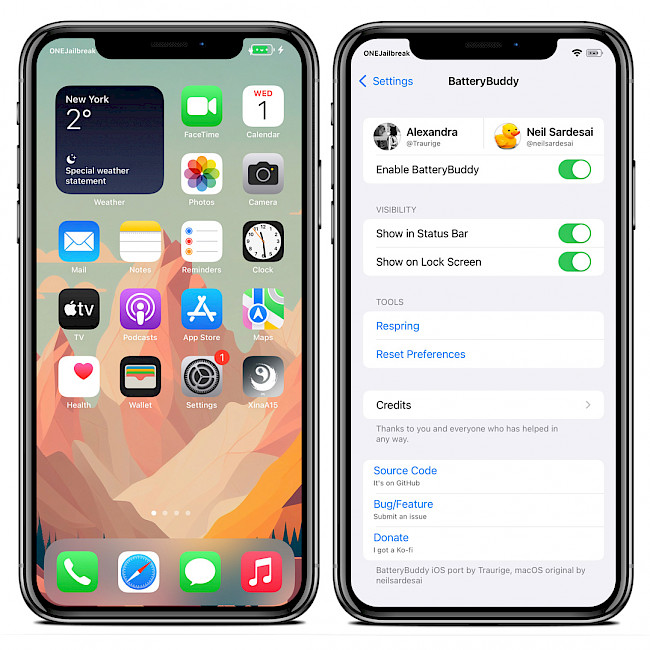 26. Barmoji tweak
Barmoji is a free jailbreak tweak that enhances the stock keyboard's functionality, enabling you to access emojis quickly from the prediction bar. Originally designed for iOS 13, this tweak adds a selectable emoji view between the globe and dictation buttons on iPhone X's search bar. Lessica recently updated Barmoji to support iOS 15, along with the XinaA15. However, this new version is not yet available in any repository and can only be installed from a DEB package.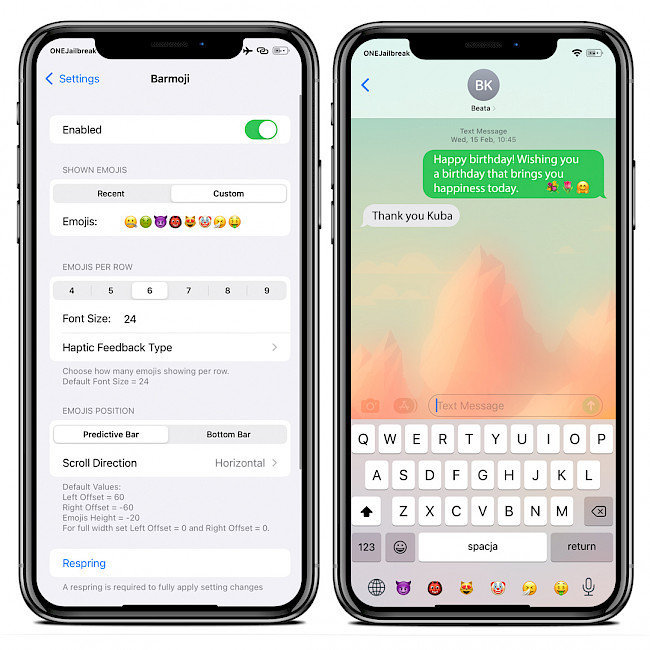 Post a comment