FloatingDockXVI is another Dock tweak for iOS 15 - iOS 16

qbap |
Cydia Tweaks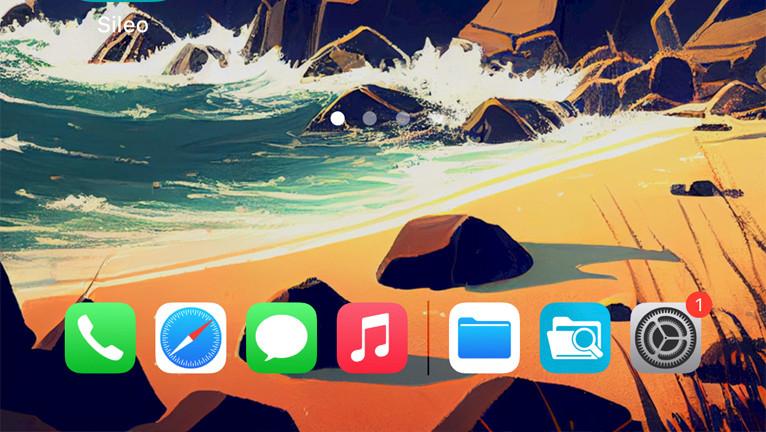 One of the first things users look for after jailbreaking their device is a tweak to modify the Dock. With FloatingDockXVI, you can easily customize your jailbroken device's Dock by adding more apps, removing the background, and more. Moreover, FloatingDockXVI has recently been updated to support rootless jailbreaks like Dopamine for iOS 15.
Add FloatingDockXVI Repo to your package manager:
What is FloatingDockXVI?
FloatingDockXVI is a powerful jailbreak tweak that gives you complete control over your Dock's appearance and functionality. With this simple tool, you can easily remove the Dock background or adjust the number of icons displayed in the Dock. What's great about FloatingDockXVI is that it supports all jailbreaks, including rootless Dopamine and Fugu15 Max Beta for iOS 15.
After installation, FloatingDockXVI adds a new preference pane to your Settings app, giving you easy access to configure all of your preferences for the tweak. From this pane, you can customize your Dock to your liking with just a few simple taps. This feature makes it easy for anyone to fully personalize their device's Dock and take advantage of all customization options.
FloatingDockXVI is a versatile tweak that enables you to customize several features of your Dock on iOS 15 – iOS 16.4.1. With this tweak, you can easily hide the Dock background and separator, as well as define the number of icons you want to display in your Dock. In addition, you can even set the number of recent apps you want to see, up to 10 items.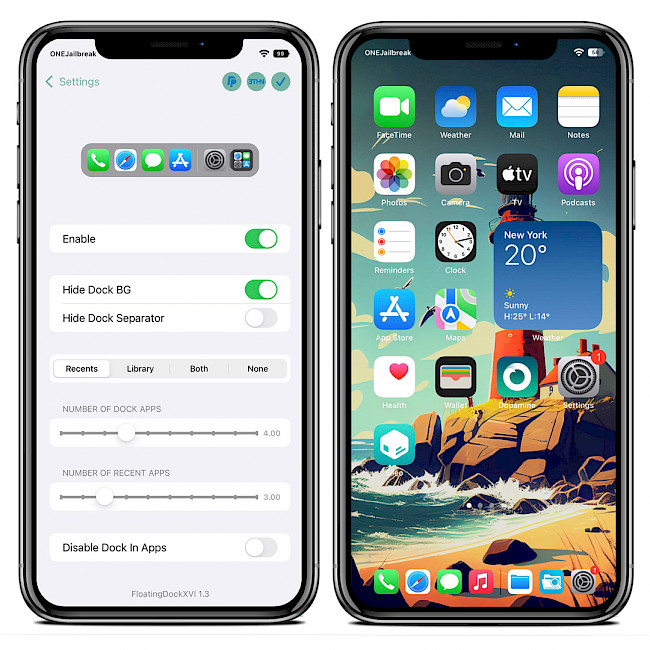 In addition, FloatingDockXVI is conveniently accessible from any app on your device. To access your customized Dock, simply perform a swipe up gesture from the bottom of your screen. If you prefer not to have this feature, it can be easily disabled from the tweak's preference pane.
This feature allows for quick and easy access to your personalized Dock, enhancing your user experience and increasing your device's functionality. FloatingDockXVI tweak for iOS offers an intuitive and customizable experience, making it an excellent option for anyone looking to enhance their jailbroken device with a personalized Dock style.
FloatingDockXVI tweak also allows you to choose what appears in the extra space of your Dock. You have the option to display recently used apps, an App Library shortcut, both of the above, or none of the above. What's more, the tweak was released as an open source project through GitHub Repository. The source code was written in Objective-C and Logos languages.
Add Repository
FloatingDockXVI tweak was released as a free package available for download via the Havoc Repository. Add FloatingDockXVI Repo to your package manager with one tap and install the Dock tweak for iOS 15 – iOS 16. The latest release of FloatingDockXVI now supports rootless jailbreaks such as Dopamine and Fugu15 Max Beta 8 running iOS 15 up to iOS 15.4.1.
To install FloatingDockXVI tweak on your jailbroken device, follow those steps:
Open the Cydia app from the Home Screen.
Tap on the Sources tab, then select Edit button.
Add the following repository URL: https://havoc.app
FloatingDockXVI tweak will be available from the newly added repository.
Respiring your iPhone to apply changes.
Configure the FloatingDockXVI tweak from the Settings app.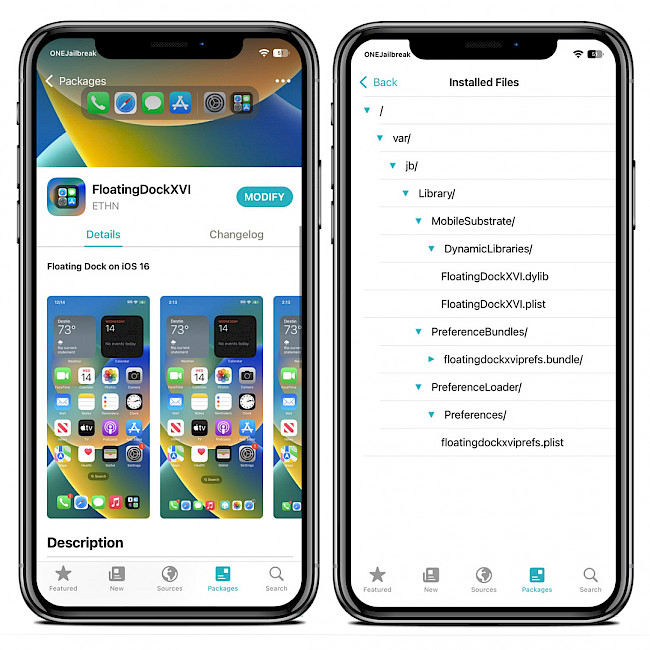 For added convenience, you can quickly add the repository to your preferred package managers (Cydia, Sileo, Installer, Zebra) by using the convenient quick links provided at top of this page. With just one tap, you can easily download FloatingDockXVI tweak for iOS 15 – iOS 16.
What's new
Updated FloatingDockXVI to version 1.5.
Added support for Dopamine jailbreak.
Added support for rootless environment.
Removes Cephei as dependency.
Added ability to change the max number of apps.
Post a comment