EtasonJB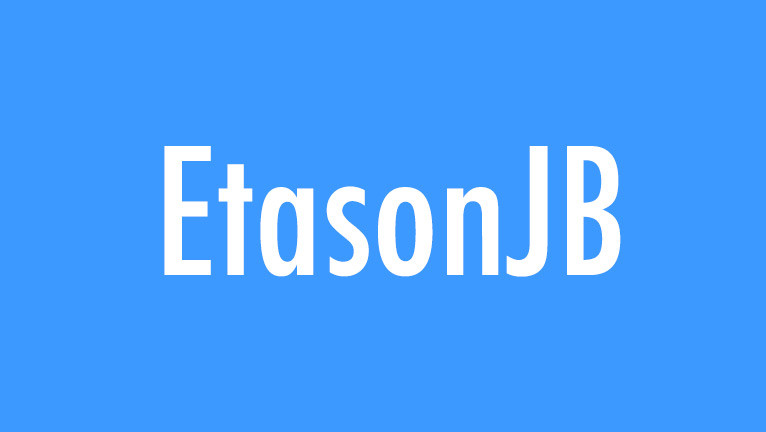 On August 13, 2015, Apple published a final update to the iOS 8 firmware. Release 8.4.1 (12H321) is very old and to make your device fresh by adding new features it's required to jailbreak. EtasonJB is the tool to install Cydia on 32-bit devices running iOS 8.4.1. EtasonJB stands out from most contemporary jailbreaks due to its persistence even after a reboot, a feature commonly known as an 'untethered' jailbreak.
Install EtasonJB IPA
EtasonJB can be easily installed on your iPhone or iPad by sideloading the IPA file using convenient tools such as AltStore or Sideloadly. Alternatively, you can download the latest version, EtasonJB RC5 IPA file, directly from our servers. To install it, employ a third-party web signing provider or an alternative IPA installer tool of your choice.
What is EtasonJB?
EtasonJB is an untethered jailbreak for all 32-bit devices (except Apple TV), running iOS 8.4.1 including iPhone 4S, iPhone 5, iPhone 5C, iPad 2, iPad 3, iPad 4, iPad Mini, and iPod Touch 5. The jailbreak app can be installed using Sideloadly, AltStore doesn't support iOS 8.
Once installed, the EtasonJB app will be available from the Home Screen. To jailbreak the device, open the app and tap on the blue Etason JB button. The app will exploit the iOS allowing read and write functions to the kernel and will install Cydia as the default package manager.
With the Cydia app, you can add new repositories and install tweaks that will add some freshness to the older device. iOS 8 without jailbreak is pretty much useless. It also installs an untether for iOS 8. It means that your device even after restart will be still jailbroken. There is no need to re-jailbreak your device each time you will forget to charge your iPhone.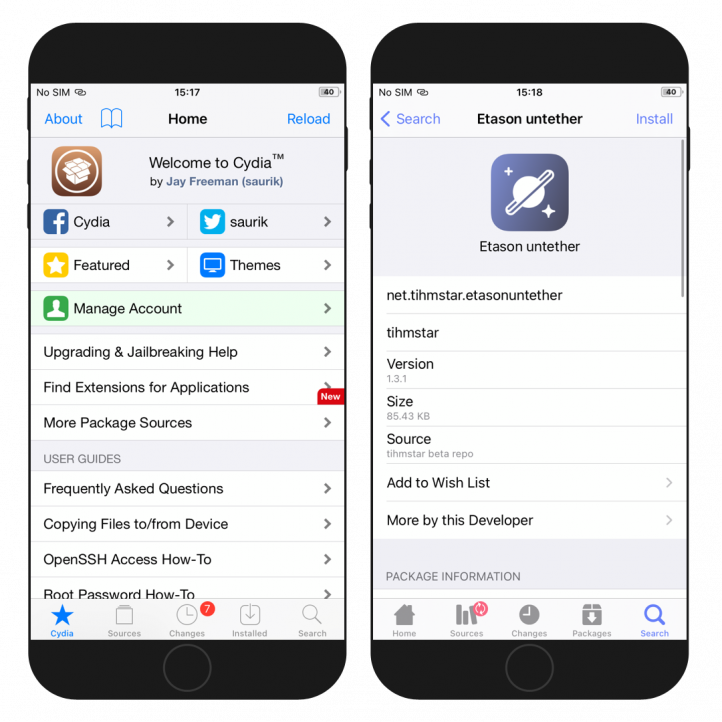 Etason untether is an untether package for 32-bit devices running iOS 8.4.1. It was created by @tihmstar, the same developer behind EtasonJB. The untether exploits the Pegasus jsc bug and bootstraps Etason jailbreak. EtasonJB installs this package by default in the background.
Be aware, that if you downgrade from iOS 9.3.5 to iOS 8.4.1 it's required to perform a full erase before using EtasonJB, otherwise Cydia app will not show up. The latest release of EtasonJB Jailbreak RC5 was published in 2017. Etason untether package was updated in 2021.
Supported devices
32-bit devices
Device
iPhone 4S
iPhone 5
iPhone 5C
iPad 2
iPad 3
iPad 4
iPad Mini
iPod Touch 5
How to install EtasonJB
EtasonJB jailbreak was released for iOS 8.4.1. The only working application allowing you to sign and install IPA files on your iPhone, iPod, or iPad running iOS 9 firmware is Sideloadly. Sideloadly is as easy to use as Cydia Impactor alternative, and it allows you to install IPA files. No matter if you downloaded the macOS or Windows version, the workflow is the same.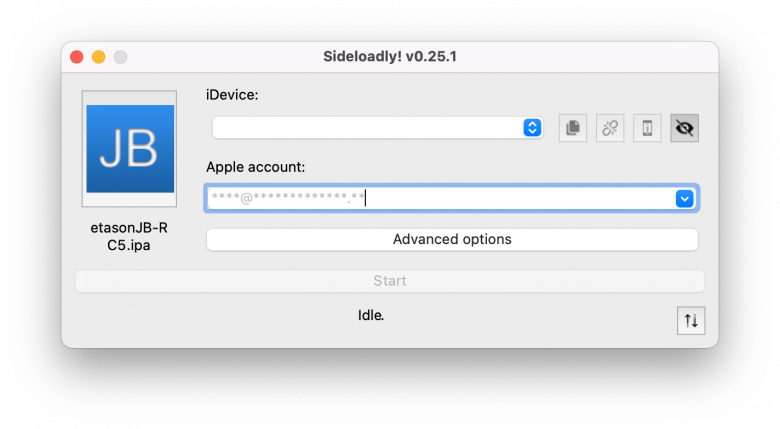 Step 1. Open Sideloadly app.
Step 2. Connect your iPhone / iPad / iPod to the computer via USB.
Step 3. Click on the IPA icon to select the EtasonJB IPA to sideload.
Step 4. Enter your Apple ID to sign IPA file.
Step 5. Click the Start button to install the IPA file on your device.
Step 6. Provide the password for your Apple ID.
Info: After the file is verified and installed on your iPhone or iPad, it's required to allow using apps from a developer account connected with your Apple ID.
Step 7. Open the Settings app from the home screen.
Step 8. Navigate to General → Profile & Device Management.
Step 9. Click on the developer app with your e-mail.
Step 10. Tap on Trust to allow the application to run.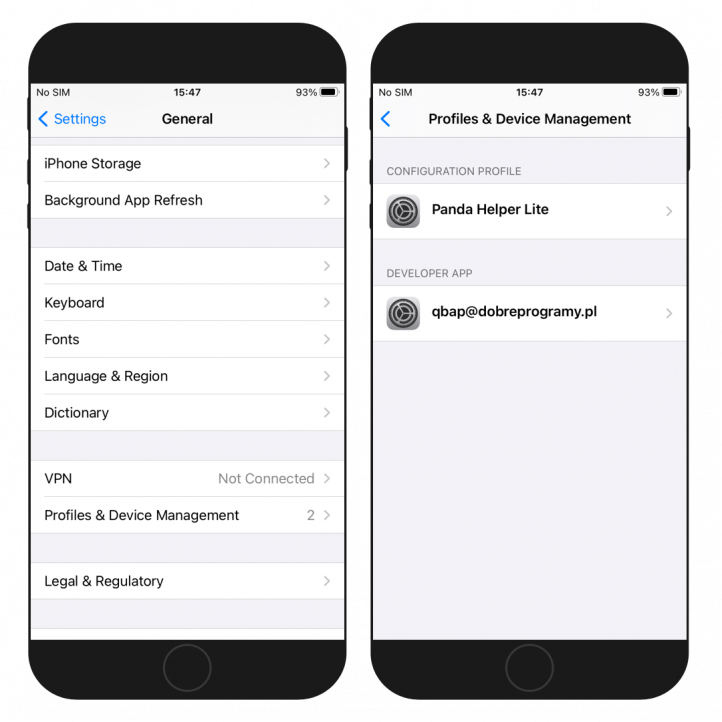 How to jailbreak iOS 8.4.1
EtasonJB is the tool to jailbreak the latest official release of iOS 8.4.1. This is how to install Cydia on 32-bit devices with iOS 8.4.1 installed. Etason untether is installed automatically.
Install EtasonJB IPA with your preferred method.
Open EtasonJB app from the Home Screen.
Tap on the blue Etason JB! button to start jailbreaking.
Launch Cydia app and install tweaks, themes, and widgets.
What's new
Updated EtasonJB RC5 IPA.
Fixes hanging at 'done JB' bug.
Adds an option to run uicache when JB is enabled.
Correct fix for UI Bug.
Adds support for iPhone5 and iPad4.
Fixes patcyh stuff (thanks to @JonathanSeals).
Sponsored links
Post a comment