DynamicCow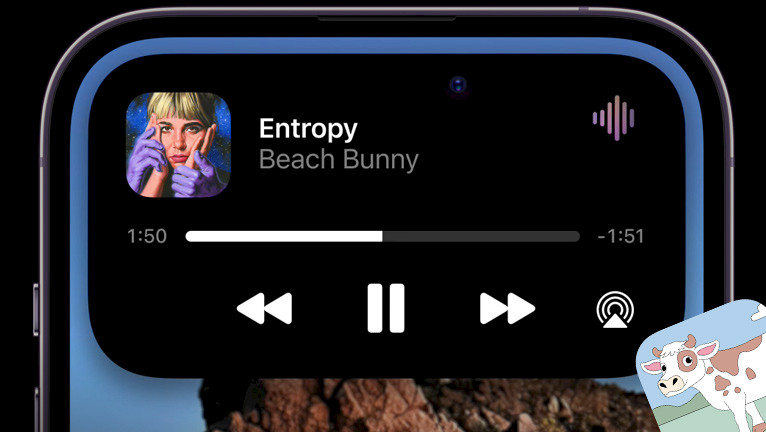 With iPhone 14 Pro and Max, iOS 16 introduces the feature of Dynamic Island on the Home Screen. It is used to display whenever your iPhone is unlocked alerts and current activity in progress such as music, timer, AirDrop connection, etc.
What is DynamicCow?
DynamicCow is an application using the MacDirtyCow exploit allowing you to enable Dynamic Island feature on all iOS 16 devices. Note that this is not a plugin, and it modifies the iOS 16 files to turn on the Dynamic Island. Therefore, DynamicCow will not work on iOS 15, iOS 14, etc.
Using the MacDirtyCow exploit you can enable Dynamic Island on every device that is running iOS 16.0 to iOS 16.1.2 without jailbreak. No other version of iOS 16 are or will be supported. This is not a feature, but a bug that was discovered for iOS 16.1.2 and below.
After installing the DynamicCow IPA on your compatible device you can easily unlock the Dynamic Island on your Home Screen. DynamicCow allows you to choose between the iPhone 14 Pro and the iPhone 14 Pro Max layout for your device. You should pick the layout based on the display resolution of your iPhone to best fit the screen.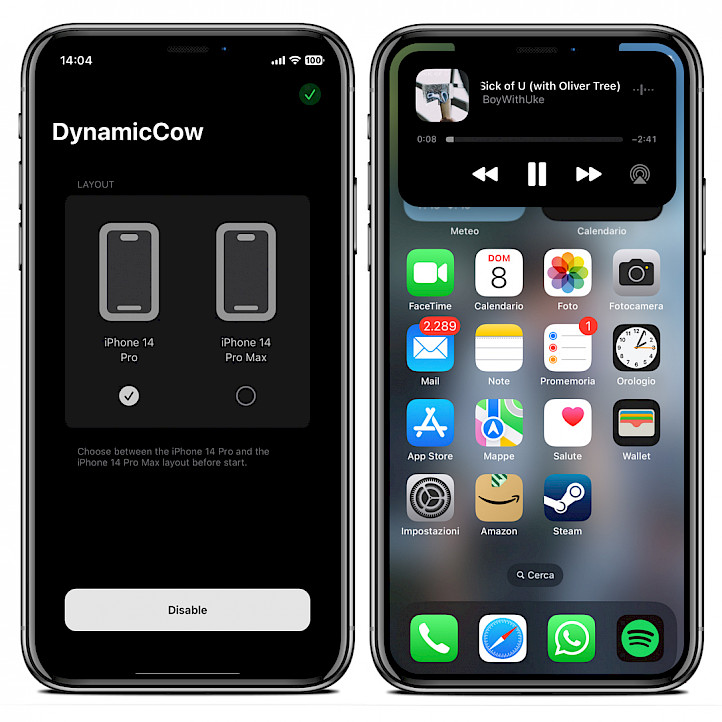 Know issues: In some devices (iPhone 11) along with Dynamic Island a red bar is displayed with a rdar error. There is no fix at the moment.
Matteo Zappia released DynamicCow as an open source project, with the source code made available through the GitHub. This allows developers and other interested parties to contribute to the project, submit bug reports, or even fork the project and create their own versions.
The tweak was written in a combination of Objective-C and Swift programming languages. The developer released only one version of the app. As of 2 Feb 2023, the latest version of DynamicCow IPA has been updated. New updates will be released soon to fix known issues.
Dynamic Island tweaks
To enabled Dynamic Island on iOS 16.1.2 – iOS 16.5, and iOS 16.6 Beta 1 there are a couple of tweaks using the KFD exploit. Among them are Canvas and Sizei tweaks. If you're in search of an alternative to Dynamic Island, look no further than the jailbreak tweak called Dynamic Peninsula, which run on iOS 12 – iOS 16, also on older devices including iPhone 6, iPhone 7, and iPhone 8.
Supported devices
DynamicCow, users of these compatible iPhones will be able to unlock the Dynamic Island feature, regardless of whether they have the newest iPhone 14 Pro or iPhone 14 Pro Max. Below you can find the list of all compatible iPhones with iOS 16 – iOS 16.1.2.
iPhone 13, iPhone 13 mini, iPhone 13 Pro, iPhone 13 Pro Max.
iPhone 12, iPhone 12 mini, iPhone 12 Pro, iPhone 12 Pro Max.
iPhone 11, iPhone 11 Pro, iPhone 11 Pro Max.
iPhone XS, iPhone XS Max.
iPhone XR, iPhone X.
iPhone 8, iPhone 8 Plus.
iPhone SE (2nd and 3rd generation).
Download DynamicCow IPA
DynamicCow IPA can be sideloaded onto your iPhone using an IPA installer like Sideloadly (available for Windows and macOS) or SideStore the on-device IPA signing tool for iOS 16 – iOS 16.1.2. Both methods allow you to install DynamicCow IPA on your non-jailbreak devices.
Note: If you don't have a developer certificate, you can use your free Apple account to sign and install DynamicCow IPA and use it for up to 7 days before it needs to be re-signed.
To install DynamicCow IPA on your iOS device using Sideloadly app, follow these steps:
Download the DynamicCow IPA from the top of this page.

Run Sideloadly application on your PC or Mac.
Connect your iPhone or iPad to the computer via USB.
Load the IPA file into the app to begin the installation process.
Enter your Apple ID to sign the DynamicCow IPA file.
Click the "Start" button to begin sideloading the IPA file onto your device.
When prompted, enter the password for your Apple ID.
Open the Settings app from the Home Screen.
Navigate to "General" → "VPN & Device Management".
Click on the developer app associated with your email.
Tap "Trust" to allow the app to run.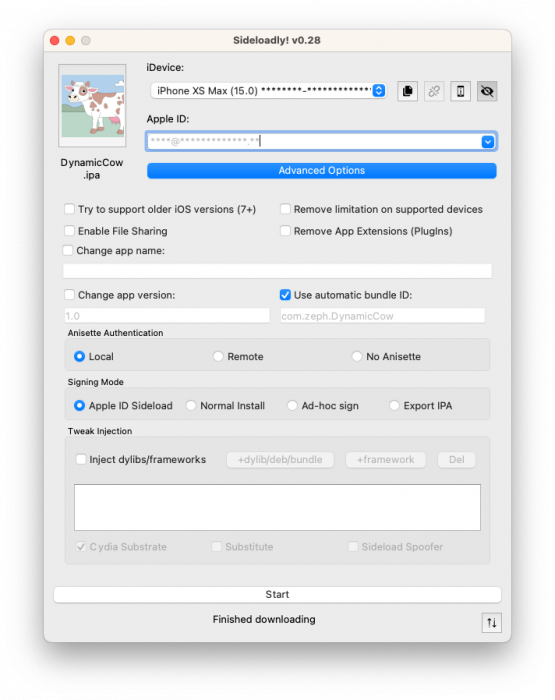 What's new
Updated DynamicCow to version 1.1.
Fixed red bar on iPhone XR/11.
New settings view with a troubleshoot section is now available.
Reset your corrupted plist file and app state.
15x faster than before.
Add files via upload.
Sponsored links
Post a comment